Biography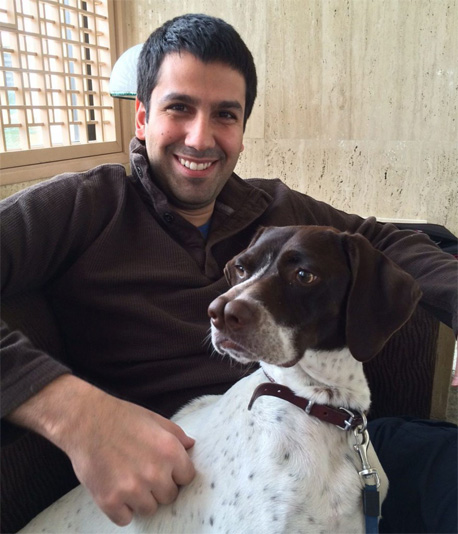 H. Serhan Suzer graduated from McGill University in Montreal, Canada in 1999 with a Bachelor of Commerce Degree, majoring in Finance and Accounting.
From the commencement of his career, Serhan has had responsibility for the asset management of the Istanbul Ritz-Carlton Hotel since the opening in October 2001 and has managed Suzer Group's International Relations Department from 2003 until 2007. Between 2007-2009, he played an active role in managing Suzer Group's investment to establish a Coca Cola Plant in Iraq, which was formed many years later.
Between 2002-2004, he was an Executive Committee Member of the Istanbul Convention and Visitors Bureau (ICVB). Serhan served at the Turkish State Planning Organization (DPT) Tourism Commission to form the framework for the 9th Development Plan (2007 – 2013) of the Republic of Turkey.
In addition, since 2008, Serhan has been the Honorary Consul of the Republic of Costa Rica, appointed by a Nobel Peace Prize Laureate, President Oscar Arias. Serhan continues to represent Costa Rica, a country who is pledging to become one of the only developing nations to make itself "carbon neutral" — a zero net-emitter of carbon — by 2021, in more than 30 countries including countries in Eastern Europe, Caucasia, Central Asia and Africa.
After serving as Vice President of the Board and CEO of KFC Turkey and Pizza Hut Turkey between 2009 till the end of 2011, Serhan decided to solely focus on sustainability projects, therefore, resigning from these positions.
In his last role at KFC and Pizza Hut Turkey, he built the first LEED certified environmentally friendly restaurant in Turkey and also in the Yum! International Chain (the owner of KFC, Pizza Hut and Taco Bell Brands). In November 2011, the Bostanci KFC store was the first restaurant to receieve the "Leadership in Energy and Environmental Design" (LEED) certificate from the the U.S Green Building Council.
In December 2011, Serhan invested in a Hittite Solar Energy Terminal, a CSP company and began his role there as CEO. In 2012, he established Eko Renewable Energy incorporation, which specialises in the development of PV, wind energy and biomass products, EPC (engineering, procument and communication) and O&M (operation and maintenance). At the same time, since 2012, they took over the call centre and software development facilities of EkoCC company and once it grew to a certain capacity, joined forces with Vodasoft in 2016, and continued onto its path as EkoCCS. Moreover, in the correct order, it established Fintechs (financial technologies) Moka Odeme Kurulus in August 2014 and its analytical firm, Bonbon Technology in July 2016.
Beyond his professional entrepreneurship, H. Serhan Suzer is also found in social entrepreneurship. In 2010, he established and is the founding director of a food banking aid, formed by the joining of 8 food firms, which in 2014 he re-engineered as TIDER (civil society organisation). With the structure and model changes, it gained a qualitative commercial enterprise status as a contemporary social entrepreneur. TIDER has provided basic goods to those in needs including food, cleaning products and clothes and also giving them strength to stand on their own feet by also providing employment support. Additionally, the model they have established also prevents waste.