3 speeches at 3 conference and 1 award in just 1 week (1)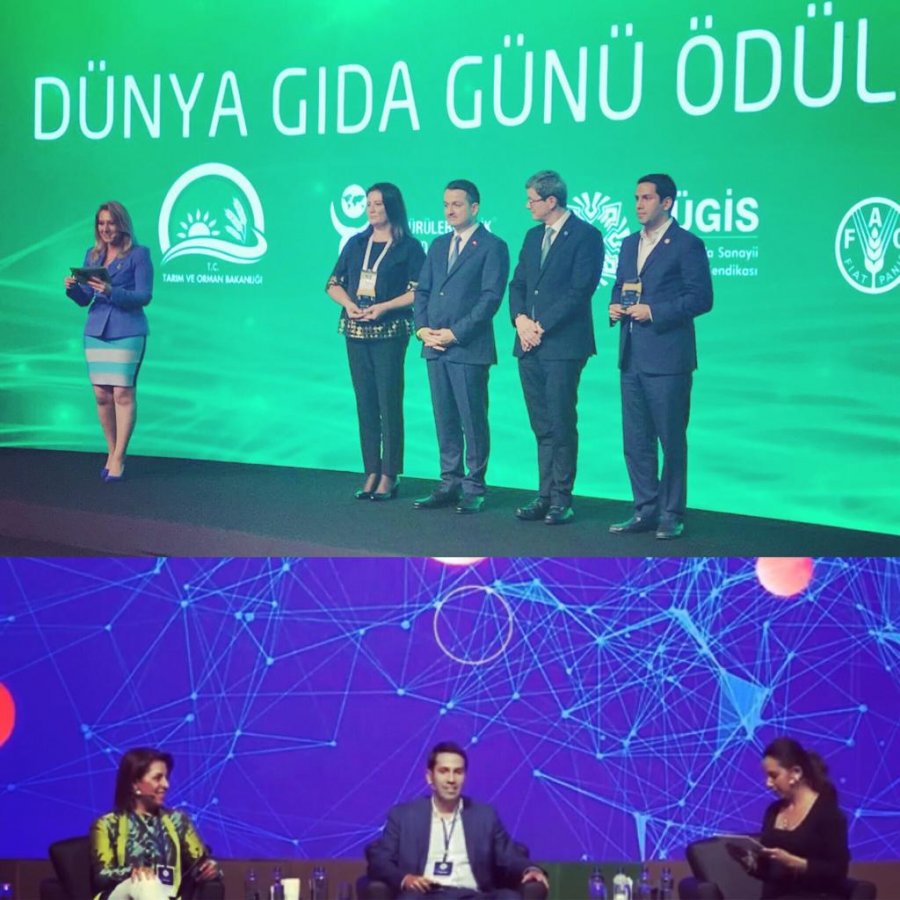 The week that we left behind was quite fast paced. In addition to my intense daily work, I participated in 3 different conferences in the field of sustainability and made speeches on 3 important topics. In this article, I will talk about the first two conferences I participated in about TİDER and the award we received. I will include the content of the third conference in my next article.

In the first two of these speeches, I spoke about two important missions of TİDER: Preventing waste and helping those in need to stand on their own feet. I will later share with you the topic I spoke about in the last speech which was about "Self-sufficient Buildings".
The first of my speeches was organized by TBWA on October the 15th (http://www.tbwa.com.tr/), with the support of the UNDP (United Nations Development Program - http://www.tr.undp.org/content/turkey/ /home.html), in which I characterised as the "they finally accepted" Social Good Summit. I would like to share with you the information about this summit which has a very useful place in terms of society prepared with the support of IDEMA (http://www.idema.com.tr/):
The incredible progress of technology and new media offers opportunities beyond the knowledge available for the development of humanity. While this rapid change of our world continues, the Social Good Summit focuses on the question of where we are heading now. The annual summit brings together a highly active community of change architects and future-oriented thought leaders around the #2030ŞİMDİ theme. The Social Good Summit, which aims to explore the world we want to live in 2030, focuses on how we can benefit from the potential of technology to make our world more liveable. For more details see the summit's website: http://www.sgsistanbul.org/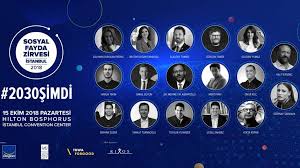 Food for Benefit
At the Social Good Summit, I spoke with Rama Alkalas (Group Manager, Refugee Life Food Incubation) and Ebru Baybara Demir (Chef, Entrepreneur, Cercis Mansion Mardin) after 14.00 hours at the panel titled "Food for Benefit".
To be honest, the speech I made at the Hilton Convention Centre was not one of my best. There were two reasons for this. The first was the time constraint. We were told that we only had five minutes. It was not easy to explain the relatively complex integrated model of TIDER in 5 minutes. Then the speaker after me, Miss Ebru, was panicking backstage about what she would talk about in under 5 minutes. I have known Ebru and her husband since the early days of Cercis Murat. So, in order to make them feel a little more comfortable, I shortened my speech by two minutes and gave him the cue. In the remaining 7 minutes, he was comfortably able to share what it was he had to say. Because he couldn't believe I did this, he thanked me with a puzzled look on his face (and later thanked me again backstage). Once I had briefly summarized the topics in these 3 minutes, when it came to speaking about our vision to prevent waste, there was a reason why I didn't speak of this with much appetite: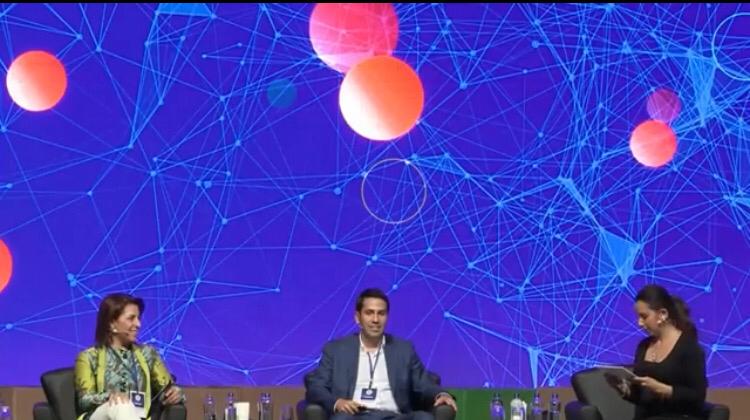 "Goodness grows as it becomes replicated, I have no objection to this, as there are a number of companies that are replicating and continuing to work in this way. However, I do have one objection here; it is not ethical to obtain commission off the back of food banks, I really want to stress this. For example, civil society organisations are not a point of sale. You won't try to put "exclusive" rights over a civil society organisation and say things like "if you buy products from them, I won't provide you anymore". This is very wrong, you can't drive this into the market as a social enterprise. Parenthetically speaking, I just wanted to note this.
I've done my bit, and once more have given a warning. People who are involved in these social enterprises, who wish to infect many more people into their unethical jobs, will suffer massively. I just wanted to stress this again.
I would like to share the slides of my presentation: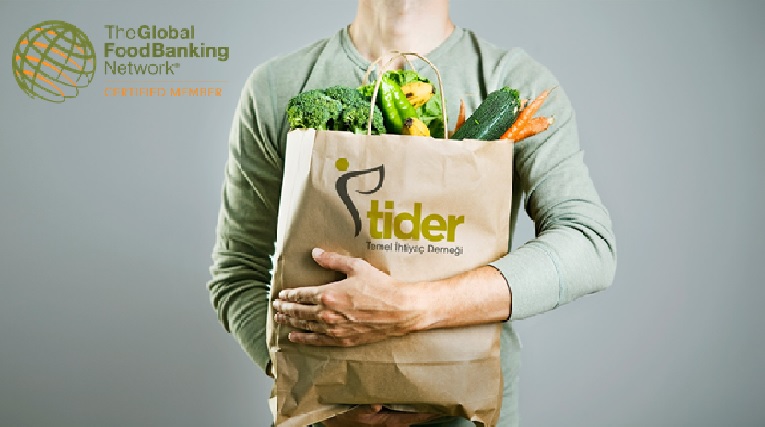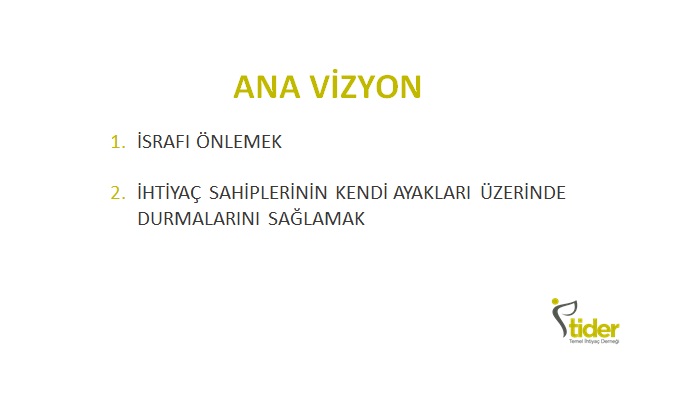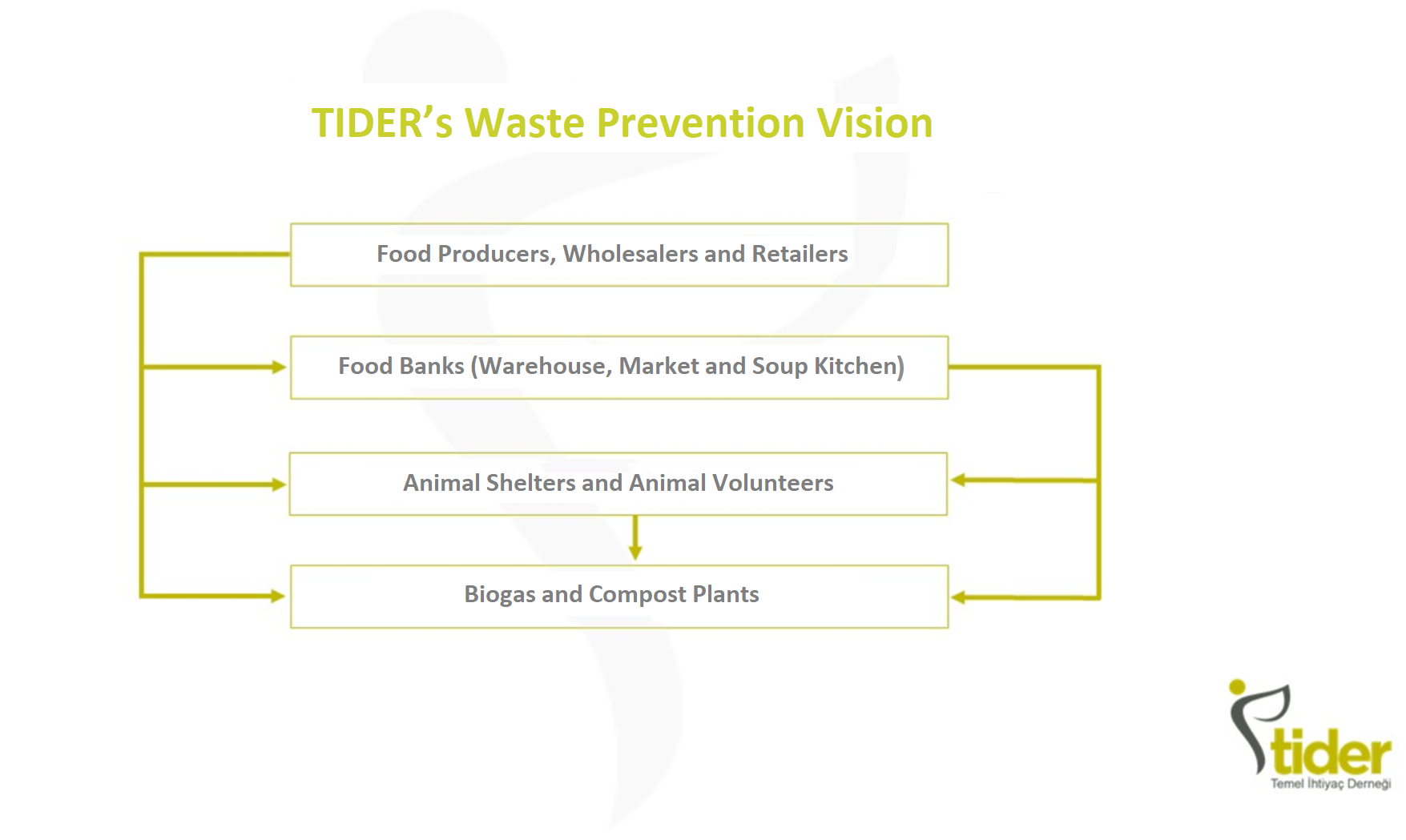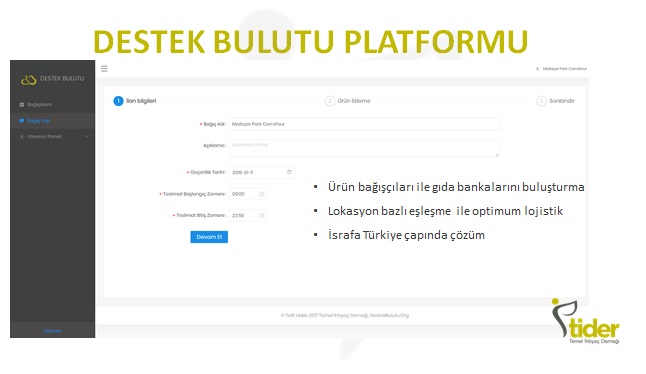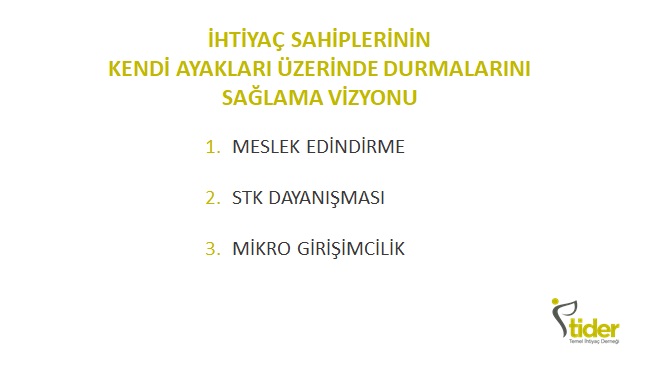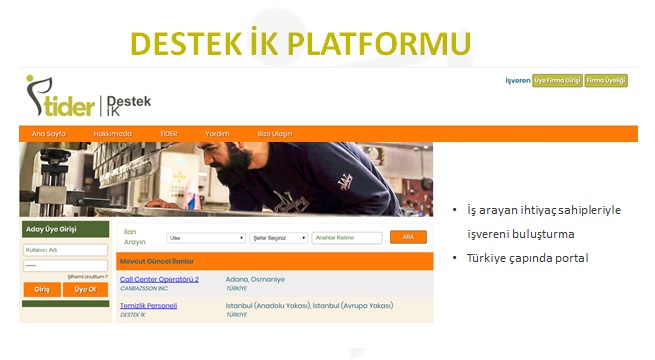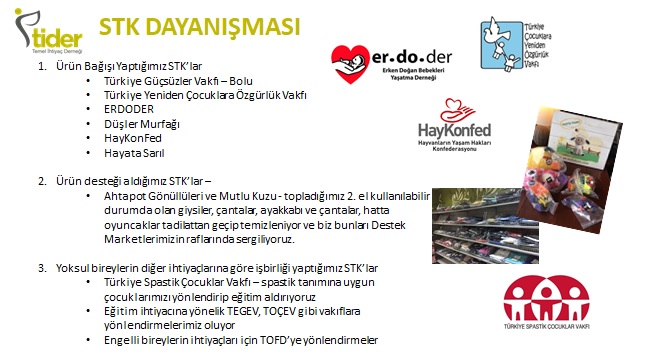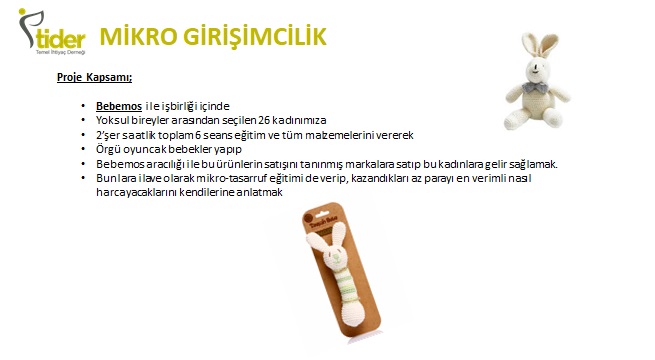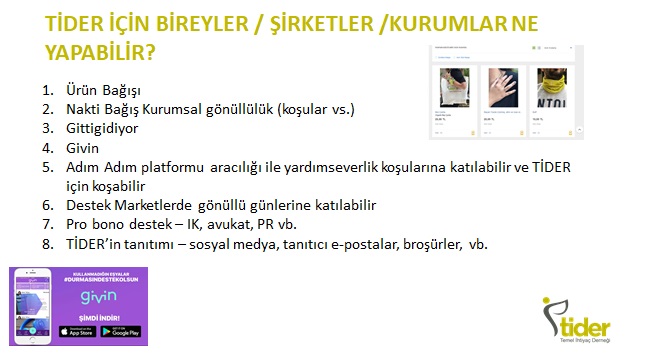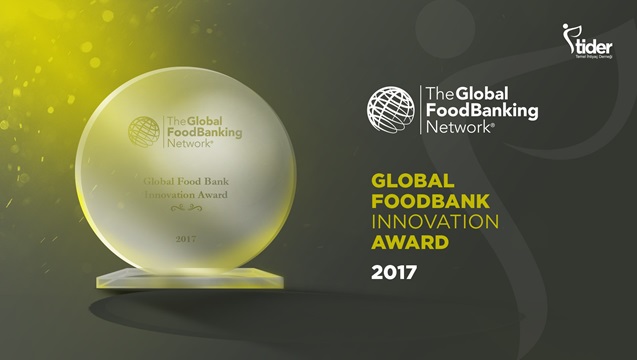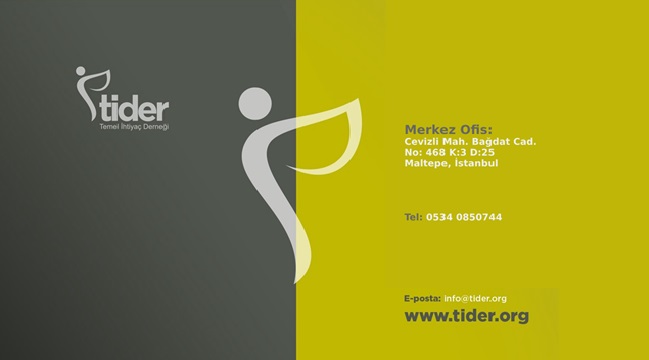 I would also like to the share the video and photos from the "Food for Benefit" panel I was on below: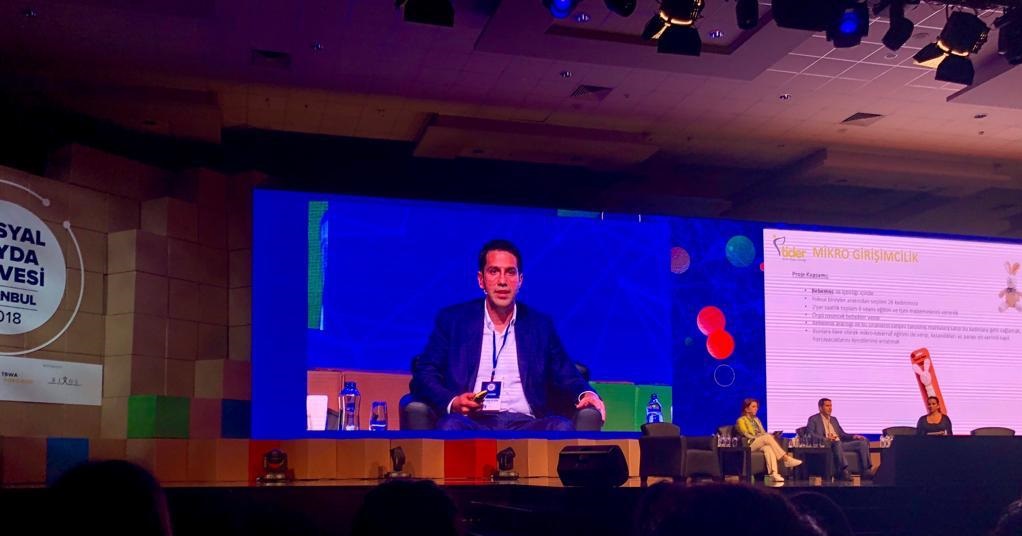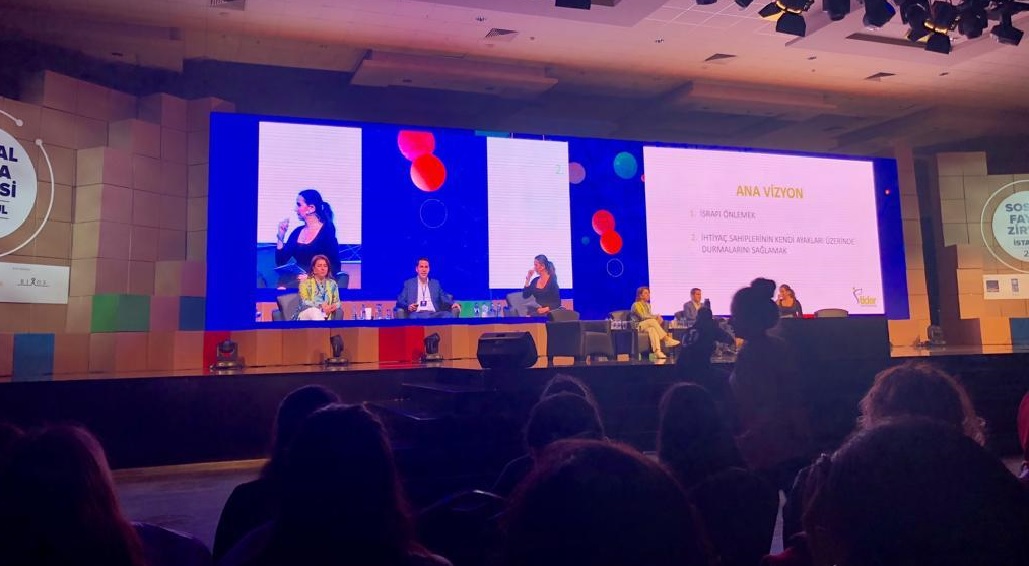 Sustainable Food Conference
I presented my second speech, which I mentioned at the beginning, on the 17th of October at the "4. Sustainable Food Conference".
I would like to share with you the brief introduction of this conference:
Rapid political and environmental changes have important implications for societies around the world. For a growing global population, maintaining a healthy and nourishing diet within safe environmental limits is one of the biggest challenges facing humanity today. In the face of these problems, how can we move from the target to the systematic change from commitments?
Based on these facts, the Sustainability Academy and TÜGİS, which brought the sector together with the goal of sustainable growth last year, gathered all the stakeholders at the Sustainable Food Conference 2018 for the 4th time with the support of the Ministry of Agriculture and Forestry, UN Food and Agriculture Organization (FAO).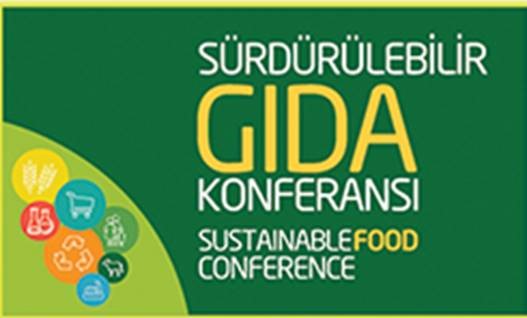 National and international experts from the business, public, scientific and civil society fields come together at the Sustainable Food Conference to raise awareness of the ever-growing world population in line with a healthy, reliable and achievable food target in order to raise awareness in the sector and accelerate the transformation of sustainability in food systems.
The Sustainable Food Conference aims to show how solutions can be produced with the transformation of food systems into the interrelated issues such as population growth, climate change, sustainable growth, resource efficiency, health, hunger and migration.
For more details, visit https://www.surdurulebilirgidakonferansi.com/
Another award for TİDER!
Before I was able to speak at the conference, I was given an award after the opening speeches.
Thereby, receiving the first innovation award of the world's largest food bank network Global Foodbanking Network (GFN), to then being entitled to becoming "Turkey's umbrella organization" within the GFN official membership certificate status, Basic Needs Association (TIDER) this time, within the Sustainable Food Conference scope, and on behalf of the Ministry of Agriculture and Forestry, the World Food and Agriculture Organization (FAO), Food Industry Employers' Association of Turkey (TÜGİS) and by the Sustainability Academy was awarded for the "World Food Day" award. I received the award from Vladimir Rakhmanin, Deputy Director General of the World Food and Agriculture Organization, which was presented at an event with members from the corporate and public sector, information and civil society, both national and international experts.
I would like to extend my gratitude to the Ministry of Agriculture and Forestry, TÜGİS and FAO for their recognition of this award.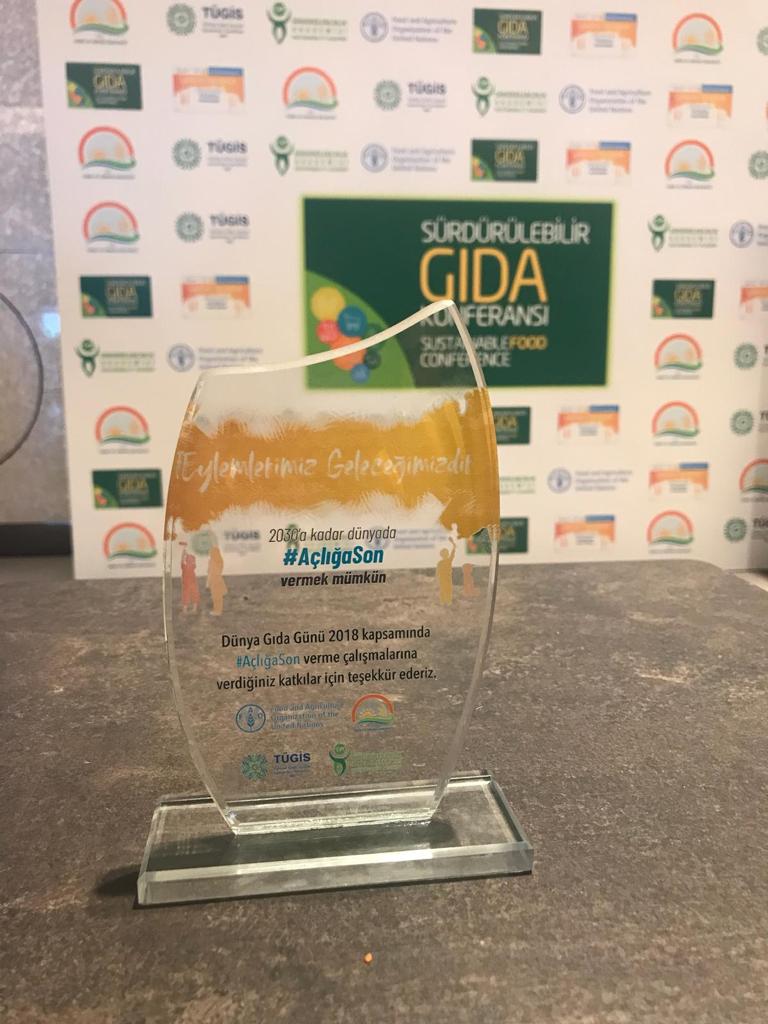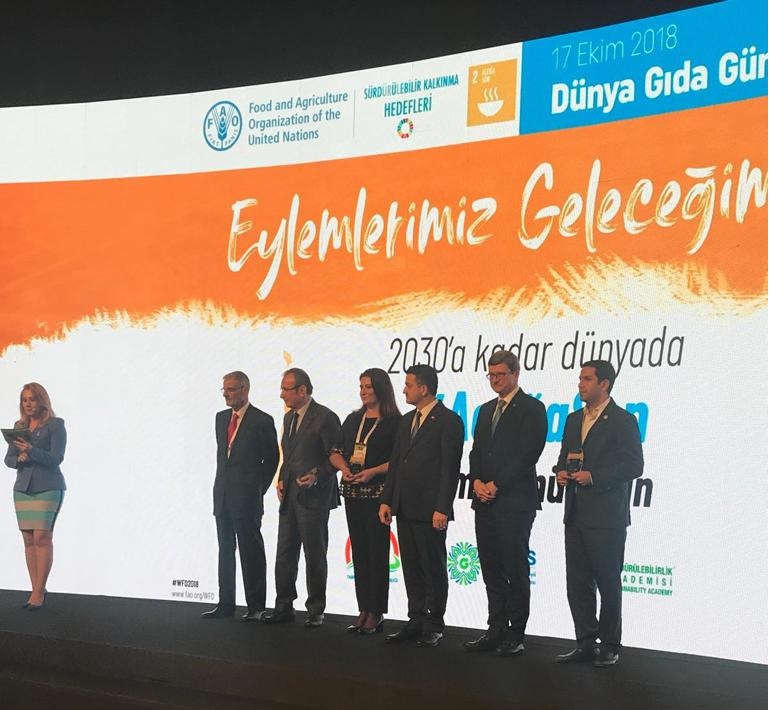 I answered some of the questions about the topic with the following information:
"One of the most important problems of the world today is food waste. The starvation line within Turkey is approximately 1,58% while 14.7% live below the poverty line. However, almost one-third of the food produced for human consumption in our country is wasted. In Turkey, we are the umbrella organisation of food banking that fight against poverty and waste as a civil society institution. We share food, cleaning products and clothing with families that live below the poverty line by means of bringing together markets and soup kitchens in the format of food banks, civil society organisations and the public institutions we work together within the same platform.
Along with the recent membership of Global FoodBanking Network and the innovation award we received last year, we have become one of the opinion leaders in the world in terms of food banking. After this award, receiving the "World Food Day" award, given to us on behalf of the Ministry of Agriculture and Forestry and Food Industry Employers' Association of Turkey (TÜGİS), Sustainability Academy and FAO, was immense pleasure for us. With these awards and support, we will continue to offer substantial and creative solutions in the fight against poverty and waste."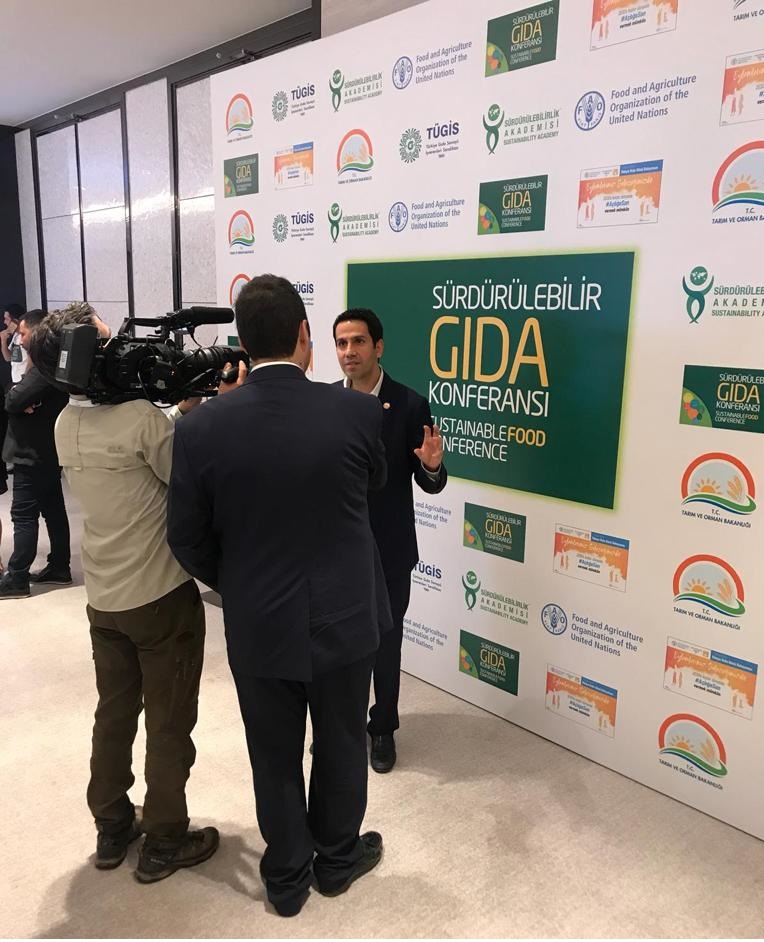 After receiving the award in the morning at the Sustainable Food Conference, at 14:00, Mr Irfan Demiryol, General Manager of Meta Fonksiyonel Gida, was the moderator to the "Managing Food Waste with Zero Waste Target" panel, which I also took part in, along with another speaker which was the CEVKO Government and External Affairs Manager, Mr Alphan Erozturk. In this panel, we spoke about how we prevent waste and what other things we do.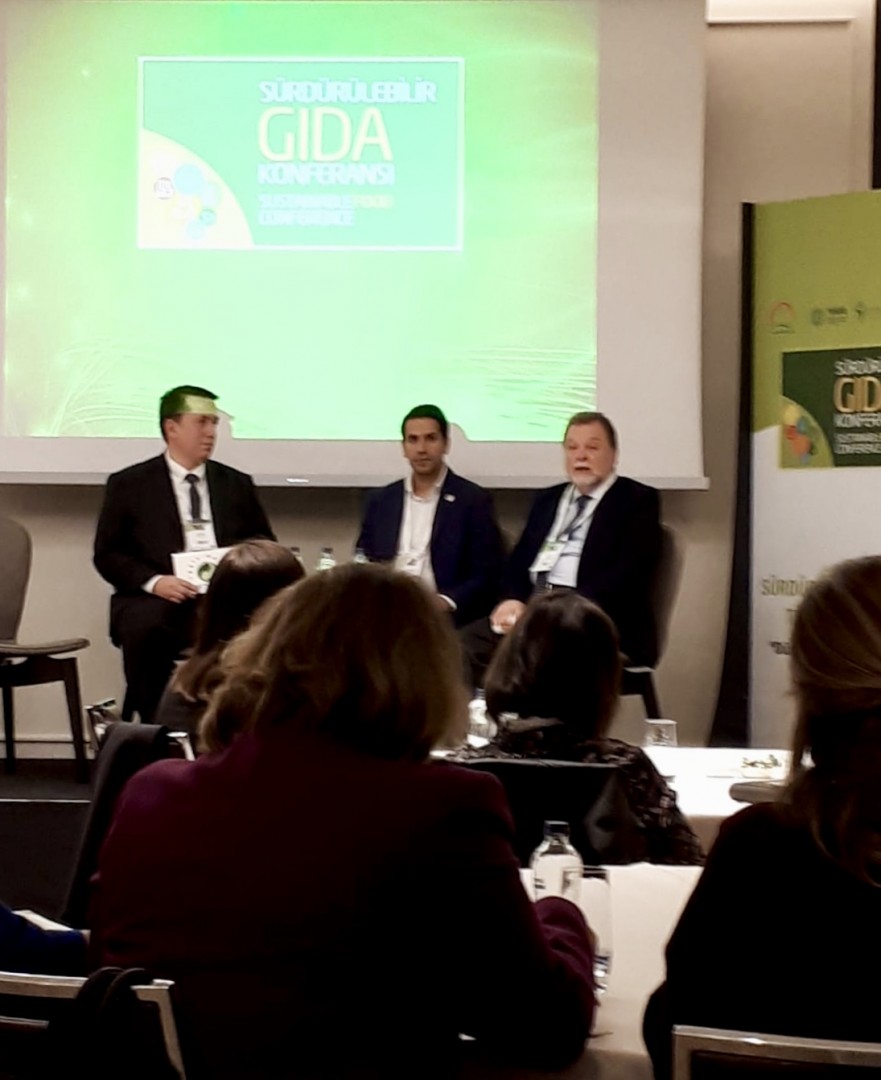 This is one of the Sustainable Food Conference officers who handed me my laptop that I had left on the stage at the Social Good Summit, therefore we seized the moment and captured this shot:
About TIDER
If you still haven't heard of the things that TIDER does, here is a summary to give you an idea:
Basic Needs Association (TIDER), is a food bank which adopts a wide capacity view to fight against poverty and against waste with a holistic model, and as a civil society organization, has substantial tangible solutions. With the Support Markets it has established, the consumable products, cleaning products and clothes it has rescued from being wasted is shared amongst families living below the poverty line. Being awarded for its authentic and original model by the Global Foodbanking Network, it also helps to find work for family members who want to work or otherwise help those who'd like to start their own businesses; and most importantly help with other problems they live through with the help of other CSO's and civil organizations to make permanent changes.
With the problems that poverty brings, TIDER has recognized that delivering just basic needs is not enough and that expanding the food banking model in Turkey and by means to the rest of the world needs further action.
We will continue to contribute to our country and the world in terms of sustainability. In my next article, I will be giving you the details of my third conference titled "Self-sufficient buildings". Till then, take care…
Tag: iş dünyası