My Experiences as Costa Rica's Honorary Consul in Istanbul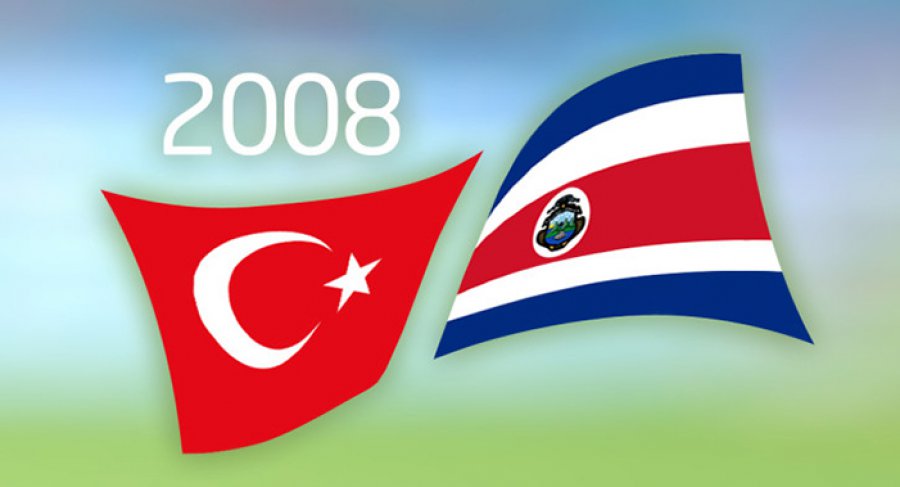 In this, the first of a series of short essays covering each year of a post that I have been honored and pleased to hold since 2008, I would like to begin with how I became Honorary Consul and how we set things up. As you can see in the accompanying videos, we got off with a bang.
I have been wanting to write about this for quite some time, but the months and years have flown by. When Costa Rica opened an embassy in Turkey last year I said to myself, the time has come. I'd like to share with you a series of essays on my activities since 2008 as Costa Rica's Honorary Consul, with each essay covering a year. I'm starting at the beginning, with the creation of the post and my first year filling it.
I had no idea that my father's introduction to Costa Rican diplomat Ekhart Peters and his associates in 2007 would launch me on an adventure whose course continues to the present day. Among those Ekhart introduced me to was Senior Advisor to the President Anna Maria Herrera. During one of the delightful chats I later had with Herrera she invited me to Costa Rica, where I travelled for the first time in August of that year. On the evening of the day I arrived I found myself at an event hosted at the presidential residence. Oscar Arias, the then president of Costa Rica and a Nobel Peace Prize laureate, told me that evening that his country needed a representative in Turkey and asked if I would be interested. I responded that it would be a great honor. The process began immediately. In September I submitted official notification to the then president of Turkey, Abdullah Gül, that I had been named Costa Rica's Honorary Consul. The office of the presidency granted its approval in January of 2008. Upon receiving accreditation we rolled up our sleeves and got to work. In order to make a success of this post there were three things I would have to handle perfectly right from the start.
First, I would need a trusted assistant who was a native Spanish speaker, as well as being hardworking and results-oriented. I began interviewing straight away but none of the candidates met my criteria. That is, until a Venezuelan named Ninoska arrived with a reference. Less than 15 minutes into the interview with Ninoska, whose husband is a Turk, I thought to myself, yes, this is the one I've been looking for. She accepted the terms of the position and was on the job as of July.
Next, even though my work would be conducted in English, fluent Spanish would allow me greater insight. I enrolled in a language course at the Cervantes Institute and resumed learning Spanish.
Last of all, Costa Ricas's Honorary Consulate would have to be housed somewhere. I was racking my brains over possible locations when I decided on the entrance to our office, which was being used as a kitchen, bathroom and storage area. I immediately called some architects and had the area converted into a space suitable for a consulate. Not long afterwards, Costa Rica's Honorary Consulate was up and running.
In August, shortly after Ninoska started the job, the two of us went to Costa Rica for a ten-day visit during which we would meet with various Costa Rican officials and complete the training program they had prepared for us. Once we had successfully completed the program we were fully ready to offer our services.
Next, on September 15, 2008, Costa Rica would be holding its annual Independence Day celebration. We would need to organize an impressive event to announce our arrival on the scene. Along with Ambassador Noemi Baruch, to whom I was accredited, we put on a splendid event. In addition to the typical cocktail reception and dinner, we surprised everyone by transforming the ballroom into a tropical forest, where we had arranged for Café Britt to stage a play. This show on the history of coffee, how it reached Costa Rica and how it is made was performed by a theatrical group sent by Steve Aronson, the founder of Café Britt, a Costa Rican producer of gourmet coffee.
Additionally, a video promoting Costa Rica and outlining relations between Costa Rica and Turkey had been specially prepared for the night.
In order to increase the accessibility of our consular services and to better promote Costa Rica, we designed and launched the official website of Costa Rica's Honorary Consulate at
www.costaricaconsulistanbul.com.
We got off to a great start in 2008, in all senses, not simply in terms of our routine consular activities. All of the diplomatic circles in Turkey had heard of us and we had established all the necessary contacts. In the next instalment of this series, I'll write about our activities in 2009, a year that turned out to be a turning point for the Honorary Consulate.
Tag: fahri konsolosluk