A Nightmare: The Coup Attempt on July 15th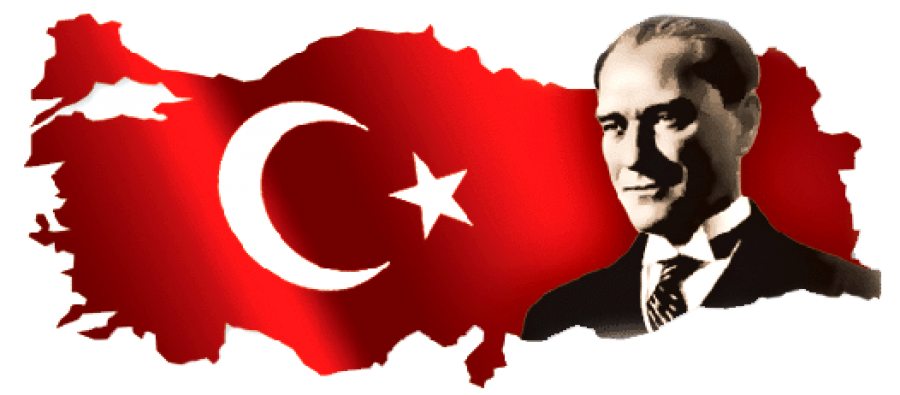 I don't feel like writing anything this week, but I'm pushing myself to provide a quick summary of my thoughts concerning what we went through on July 15th.
I was watching a movie on Friday night when text messages began arriving. When I received news flashes from CNN Türk and NTV saying a coup had taken place in Turkey I immediately logged onto a few digital newspapers and realized how serious things were. Quite a lot of people in the cinema with me, especially those in the back rows, began whispering. A few people left. I was leaving the cinema when another 10 or 15 people in the back got up to go, and the entire movie theater quickly began emptying out.
I drove straight home, turned on the television and couldn't believe what I was seeing. A terrible nightmare had begun. I was surfing channels when I happened upon an announcement on state channel TRT at about midnight. Were my ears and eyes deceiving me? As I listened to the announcement I thought back to the previous morning, a Thursday, during which a colleague of mine, Zorlu Bey, and I had gone to Eymir Lake behind TRT headquarters at 5:30 and ridden our bikes on two loops around the lake, 20 kilometers. We'd encountered a lot of wildlife, from rabbits and squirrels to partridges. I'd been thinking what a beautiful area it was right there in the middle of Ankara. Now, the TRT building directly in front of this forest maintained by Middle East Technical University, had become one of the first targets in a coup attempt.
After about two hours of watching events unfold on TV I made myself go to bed. I can't say I slept, not with jets passing over my house near Harbiye making bombing sounds and not with about two hours of loud gunfire taking place somewhere nearby.
At around 6 in the morning calls began coming from Costa Rica. I am that country's honorary consul, and it was only natural that the Costa Rican Foreign Ministry and Embassy would give my phone number to Costa Rican nationals. Relatives worried about their families or Costa Rican residing in Turkey began calling my cell phone.
In the early morning I got in touch with some executives. Then I called my family. Fortunately, nobody was in trouble. We were busy assisting Costa Rican throughout the weekend. We helped or provided guidance to 5 families, a total of 15 people. I'm grateful for Ninoska, my assistant at the consulate, who worked so hard and managed to arrange passage to Costa Rica for all those concerned. My assistant, Aysun, also helped me out with company-related business. For example, the official from a German technology firm in Istanbul to attend a meeting concerning our investment in a plant in Niğde was stuck in Turkey over the weekend because all flights had been cancelled. Thank God he was extremely calm and didn't panic over events. We also had our hands full with a Costa Rican family who were inexperienced travelers and knew no foreign languages. Their daughters kept calling me and Ninoska from Costa Rica to complain, cry and cause headaches. We assisted their family at every stage. Although they were very late we had a word with the relevant officials and were able to secure boarding passes and a flight. I also did my duty when it came to my family.
In a word, the weekend was exhausting for us all. A lot has been written about events to date, and it looks like there will be some turmoil for some time to come. I hope we never experience another night like that one. I've formed some of my own ideas from following the press and media, and the comments on social media. I'd like to share a quick evaluation and assessment of my own with you.
The most important reason this coup attempted by a faction of the armed forces did not succeed was the rapid and effective reaction of the rest of the armed forces in quelling the rebellion. In particular, it was 1st Army Commander General Ümit Dündar who immediately informed the Prime Minister and President of what was happening and who temporarily assumed the powers of the Chief of Staff to take the necessary action to prevent the coup plotters from achieving their aims.
Considering the above, we should not undermine the Turkish Armed Forces. In the event of, God forbid, a war or a natural disaster, the Turkish Army is indispensable. Please, let's avoid actions, shared content and posts denigrate the Turkish Army.
The reaction of the police force, too, was swift and strong, and they clashed with soldiers participating in the coup when necessary. They took on a major role in preventing the coup.
The people took to the streets and blocked vehicles used for the coup, and threw themselves in front of tanks to slow their movements. The stance and attitude of everyday people was an important factor in causing the coup to fail.
When I saw TV footage of soldiers standing in front of the tanks on the Bosphorus Bridge, I – as someone who has done his military service – said to myself, "Those boys don't realize a coup is underway." They stood there chatting among the tanks as though they were having a picnic. It turned out my impression was right. The young soldiers had been told they were being sent out on a drill. I was extremely uncomfortable with the way some members of the civilian crowd roughed up these young soldiers when they got the chance. I'm certain there are millions of other people in the country who were dismayed at the sight of soldiers being assaulted simply for following orders and with no idea that they were participating in a coup attempt.
I know the owners of the hotel the president was staying in that night. They are good-hearted people. It is horrifying that a raid on that hotel was attempted and that all of its guests were subjected to it.
I think even the worst government is better than the best military administration.
The most painful aspect of the coup was the loss of life and suffering it caused so many people.
Had the coup succeeded the economy would be finished. All investment would have stopped and the economy would have crashed. For a real-life, up-to-date example I can tell you that a major foreign investor was due to sign an agreement with us. The executive immediately cancelled his travel plans to Turkey, and is still hesitant to visit. Two other investors also cancelled their travel plans. In all likelihood, a coup would mean the cancellation of bank loans, an end to visits to Turkey by foreign investors, plummeting sales and a wrecked economy.
When you look at who exactly the coup plotters were, you can see what a disaster it would have been. We would have experienced something similar to the Khomeini Regime in Iran, which would mean the end of the country as we know it. As you know, Khomeini arrived in Iran from his refuge in a European country and was greeted as a savior and hero. God protected us for an equally dire fate.
Atatürkist and secular officers played an important role by training their heavy artillery on the coup plotters.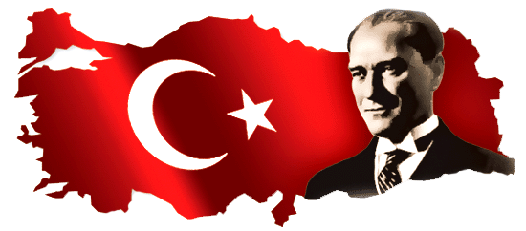 Last of all, the terrible events of July 15th saddened us all. I extend my condolences to the families of those who were killed and injured. I would like to thank the clear-headed members of the armed forces and police force, as well as the general public, for not allowing the coup to succeed.
We all support a functioning pluralistic democracy with a separation of powers.
It is my wish that we exist here together in our paradise of a country in peace and serenity. I will make my own contribution toward this by boosting my investment in Turkey's first panel production of wafer, cell and module processes. I am also moving forward quickly with all of my other investments and have discussed a course of action to this end with my colleagues.

I invite everyone in the business world to do all they can to contribute to the economy and create jobs.
Tag: yaşam