My first visit to China and the speech I gave at the solar energy event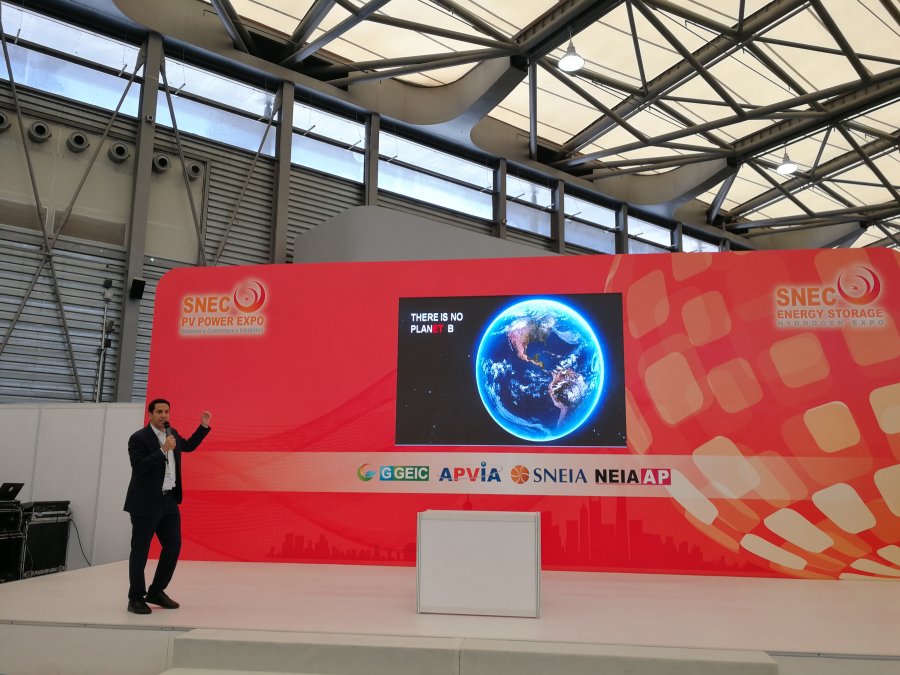 On June 2, I went to China for the first time in my life. It was a really interesting experience from my point of view. I will write two articles about China. In this first article, I will write about the speech I gave at SNEC, one of the largest solar energy events in the world. I will also talk about my experiences in Shanghai and some of my time spent at SNEC.
In my second article on my trip to China, I will talk about the ancient city Xi'an. Whilst I was in Xi'an for meetings, I was free on the Sunday therefore I visited the Terra Cotta soldiers (The Museum of Qin Terra-cotta Warriors and Horses), Huaqing Palace and Hot Springs, Laomu Temple on Mount Li and the Giant Wild Goose Pagoda (Dayanta). Before I write the second article, which will be about travel, let's talk about SNEC, one of the world's biggest solar energy events held in Shanghai.
After about a 10-hour journey, we arrived in Shanghai. On entry to China, there were fingerprints and facial recognition systems. They make you provide a fingerprint stamp right after they scan your passport at the counter. Then you line up with a printout to talk to the attendant at the entrance. At this point, we can say that the relevant officer did not have much to do. They do all their checks with the computer systems in place. The system gives you directions like "put your finger here", "look here for face recognition". In fact, I saw that the computer was speaking Japanese to the Japanese person in front of me, and when it was my turn, I asked the Chinese official in front of me about the system and if it can speak in Turkish? The official looked a little confused. Because he didn't quite understand what I was saying, I had to repeat myself twice. I said to him with a smile "It spoke Japanese to the person in front of me, and I want it to speak Turkish with me". Of course, I was only inquiring to see the limitations of their systems. After repeating myself the second time, the official said, "No Turkish, just English" and ended the conversation. So, I didn't take it any further and followed the procedure and went through the door.
After leaving the airport, I was amazed at the layout I saw on the highway in China. Everyone was following the speed limit, there were no lane violations, and despite being the most populous country in the world, there seemed to be no traffic. It seems the Chinese have regulated the traffic controls. In recent years, the use of the camera system, which has been increasingly used in our country, has been frequently used on the highway in China, recording almost our entire trip. Unlike ours, there's a flash that flashes from the top of each camera under each pass you make, and you can see that your image is taken each time.
You may have heard that in China, they have taken this registration further and created the China Social Credit System. They first started this as a pilot in Suzhou (Suco) in Jiangsu (Cansu) province. Those who act wrongly in traffic, who do not follow the rules and laws can lose points which can also affects other areas of their life. For example, if you want to apply for a loan, you may encounter difficulties if you do not have enough points. The idea of a social credit system is a project that the government officially declared in 2007 which reappeared in 2014. But there are significant differences between the official government system and the private, institutional versions; The system, which was planned to be implemented in China since 2014, covers mostly social, social behaviour and relations.
After arriving at our hotel, we went to Yershari Xinjiang's Uighur restaurant in the Super Brand Mall in Lujiazui (Financial District) on the banks of the Huangpu River in Shanghai for dinner. The food was delicious and suited our taste buds. For example, they had meals that were similar to Turkias meant skewers (çöp şiş). After that, we walked in The Bund and Lujiazui Ring in that area. Lujiazui, which literally means "The Mouth of Lu", is located in the Pudong New District on the east bank of the Huangpu River. Lujiazui Century Avenue and Pudong Avenue in the Lujiazui Finance and Trade District have buildings that are symbolic to more than 20 cities. Oriental Pearl Tower, Jin Mao Tower and Shanghai World Financial Center are located in this area. The first thing that comes to mind when you talk about Shanghai and the city's silhouette is this region.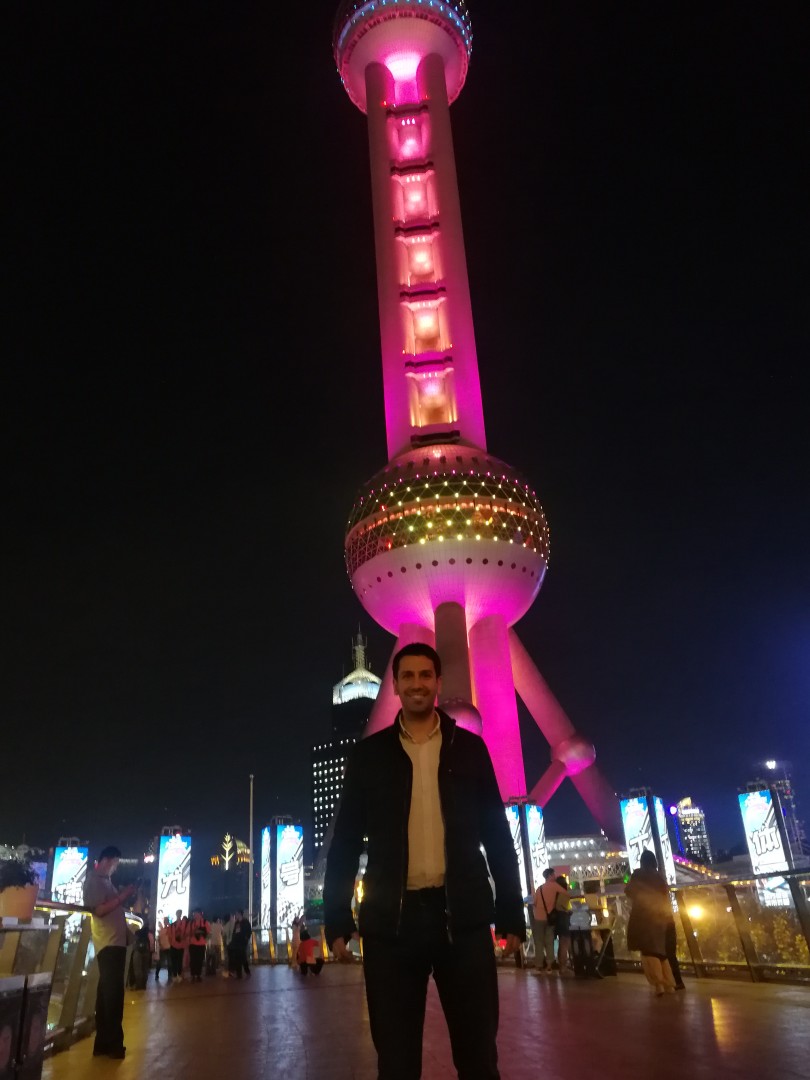 A photo taken in front of the Oriental Pearl Tower in Lujiazui Ring
After returning to our hotel, we were ready for SNEC the next day.
This year, SNEC, 13th (2019) International Photovoltaic Power Generation and Intelligent Energy Conference and Exhibition (SNEC PV POWER EXPO) took place in Shanghai on June 4-6.
This organization was launched by the China Renewable Asia Photovoltaic Industry Association (APVIA). This year, the event was organised in partnership with 23 international companies and corporations along with the Energy Association (CRES), China Renewable Energy Industries Association (CREIA), Shanghai Federation of Economic Organizations (SFEO), Shanghai Science and Technology Development and Exchange Center (SSTDEC), Shanghai New Energy Industry Association (SNEIA) and Solar Energy Manufacturers Association (SEIA).
SNEC has become the largest international PV exhibition in the world. I would like to share with you the photo and video of the Talesun booth that reflects the immense energy of such an important event: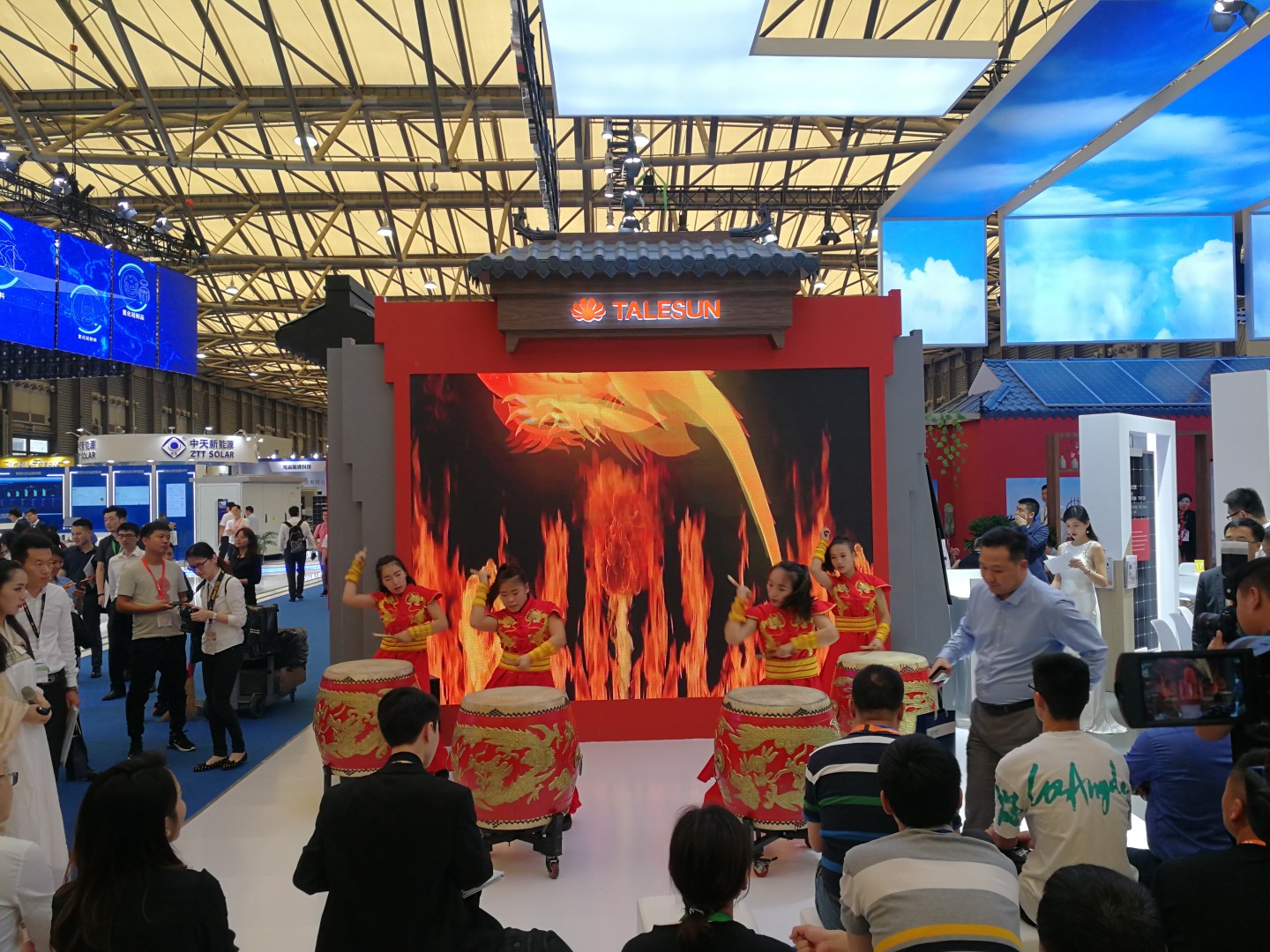 The SNEC 2019 PV POWER EXPO, which focuses on the entire industry chain, was this year located at the SNEIC (Shanghai New Int'l Expo Centre) on a 200,000 m² foyer area; with more than 2,000 company stands set up, more than 260,000 visitors and more than 5,000 conference participants.
On Monday, when the conferences officially started, we started a busy week at this important event and attended an average of 10 meetings a day at SNEC. Each day was spent at a very busy pace and was completely chock-a-block.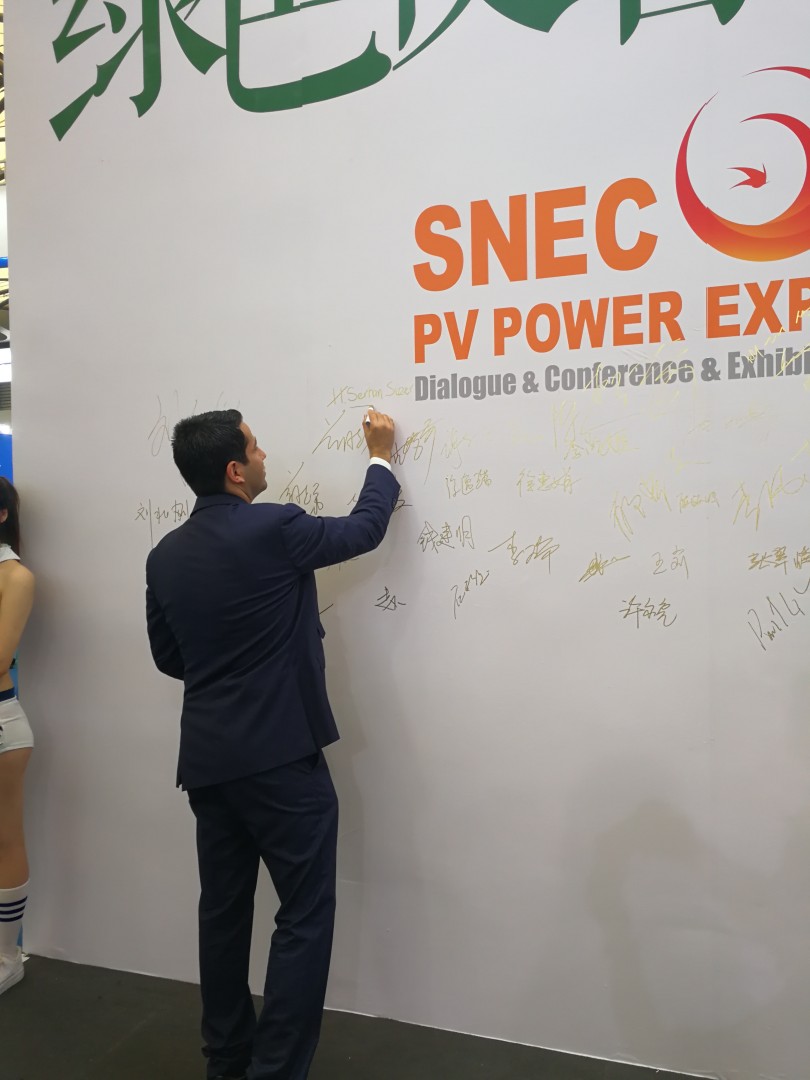 Signing the main panel at the very start of the SNEC event…
Between all the rush, I also gave a speech at SNEC. This speech I made on Tuesday was one of the first speeches made in the fair area. When I arrived in the hall, there was almost no one there. However, when I started to talk, the hall suddenly filled up. I can say we finally had a good occupancy in there. I started my speech directly without worrying about some technical problems that we encountered.
I would like to share the slides that I used in my speech, in which I gave out universal messages: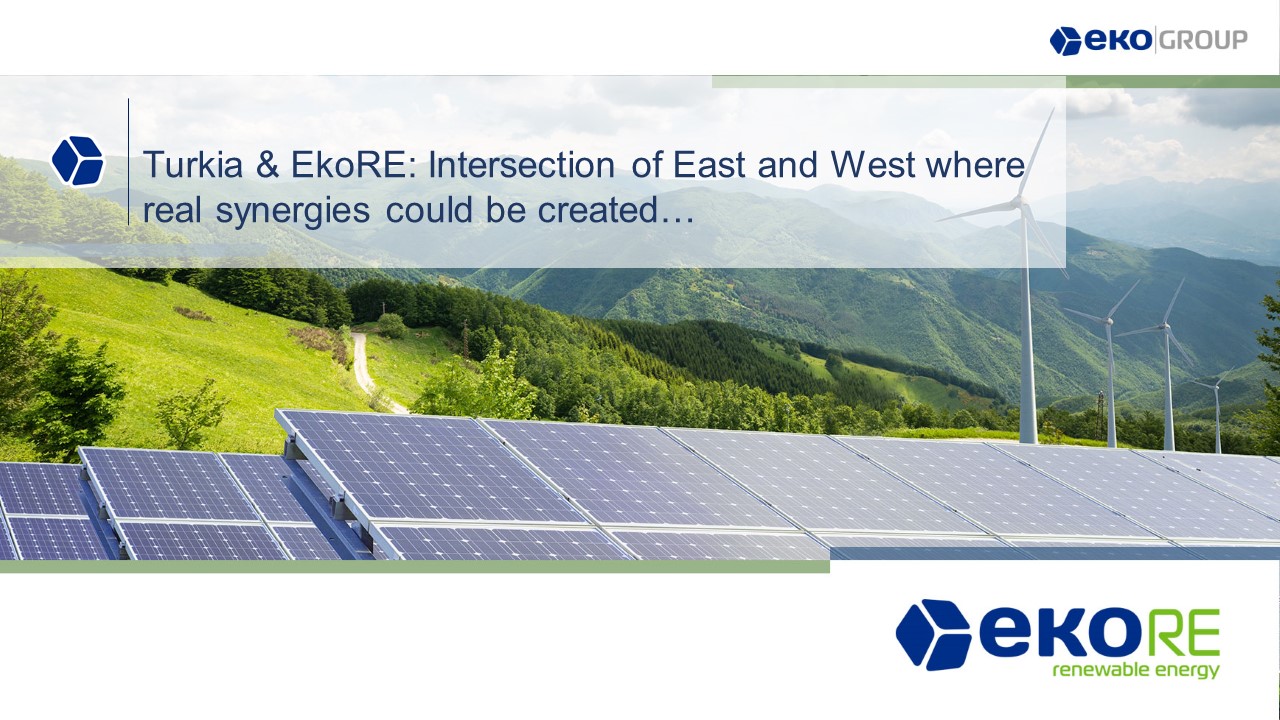 I welcomed the audience and made the introductory speech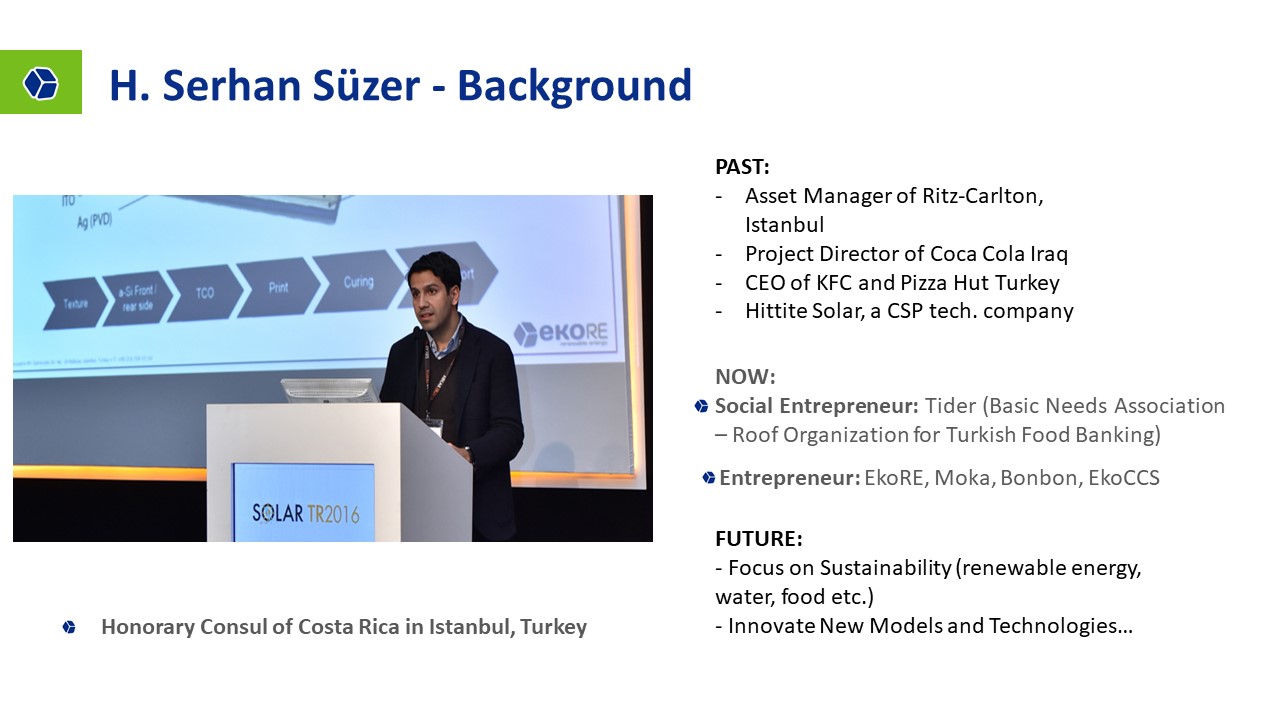 Here I am introducing myself. On this slide I speak of my past, present and future.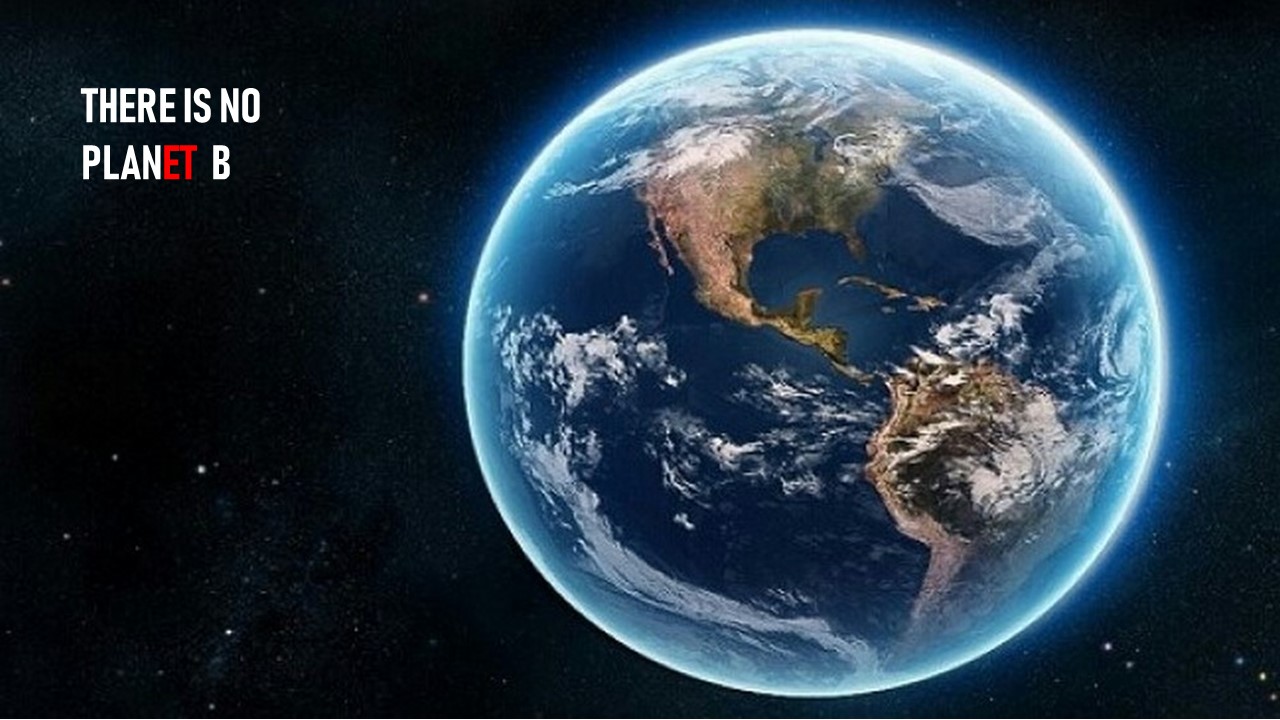 In this slide, I am giving out important universal messages. With this slide I said there is no other plan/planet, and further stated that the world is in a very delicate balance and that it is the ozone layer that protects the whole living climate, and if it is damaged, life on our world will be destroyed. Therefore, I underlined and stressed that we have one planet, and that all humanity should unanimously protect, protect and protect our world.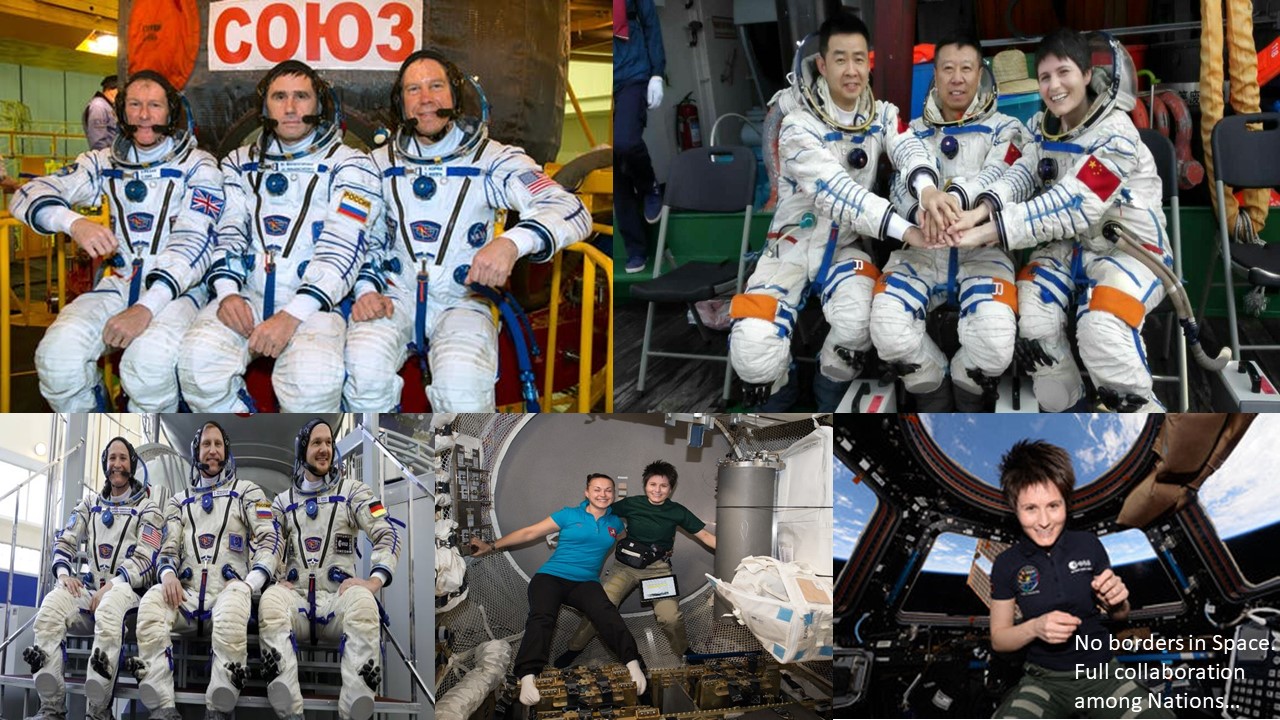 I cited the countries that have worked together and collaborated in the area of space studies. I talked about the fact that there are no boundaries in space, that every country's citizens can work together easily in space and take care of each other. I also stated that the same environment should be created in the world in the solar energy sector. I emphasized that the environment of cooperation must be created for the future of our world.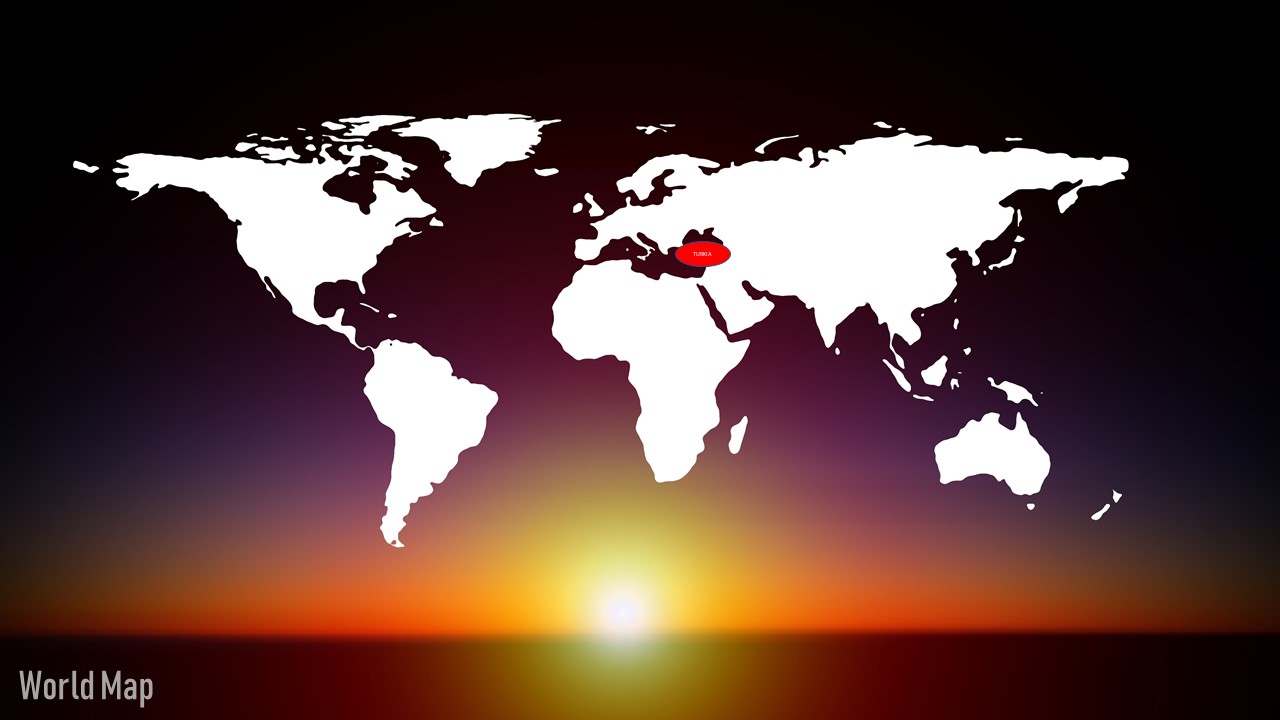 In this slide I showed them that Turkia is in the world's central location and advised that Turkia is the most suitable place for a collaboration environment. I also continued to say, "Because Turkia is where East meets West at the intersection and has a body structure that hosts many different cultures".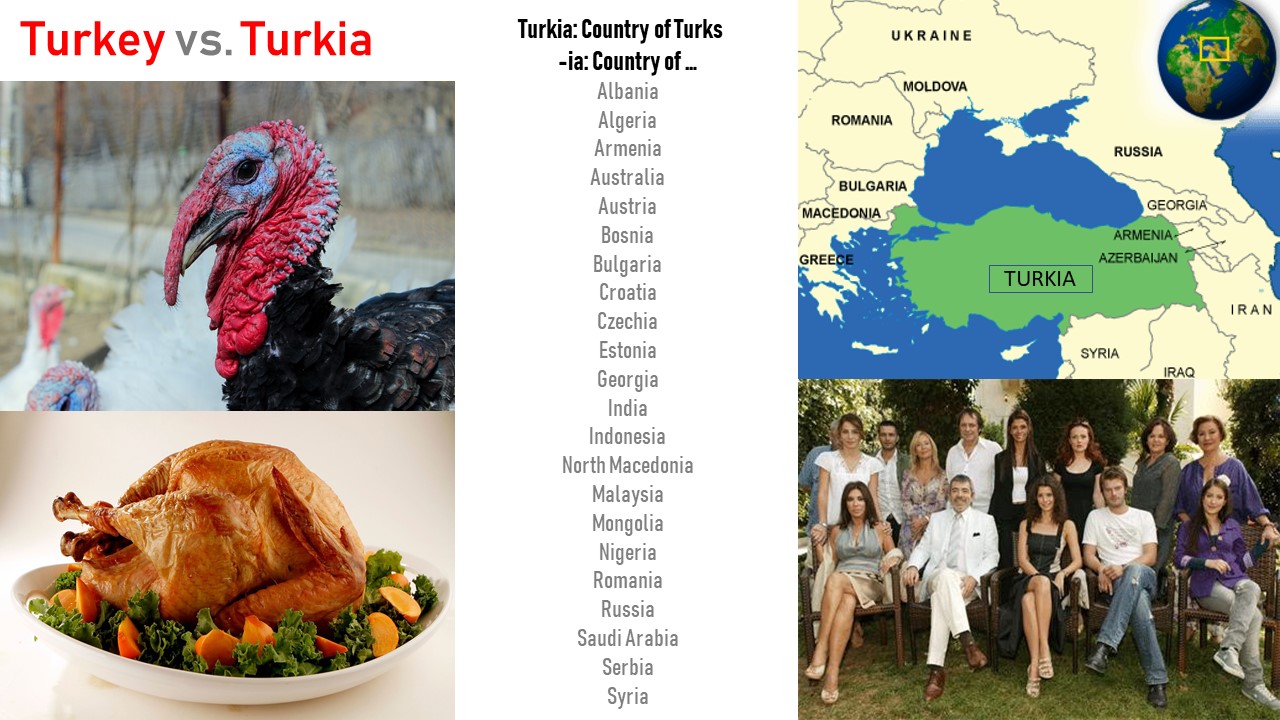 In this slide, I spoke about why we should call "Turkey" "Turkia" in English. As I mentioned in my blog article, which I wrote previously: https://serhansuzer.com/en/ulkemizin-ingilizce-adi-turkia-olmali, I have shown with examples that technically "-ia" means "it's their" country in English and that Turkia would mean "the country of the Turks" and that this term was correct.
In addition, by showing them the ugly image of the turkey animal on the left and a photo of Turkish people on the right, I wanted to make a comparison by saying "Please do not make this comparison to us. Please refer to Turkey in English as Turkia". I also emphasized that I will use Turkia in the rest of my presentation.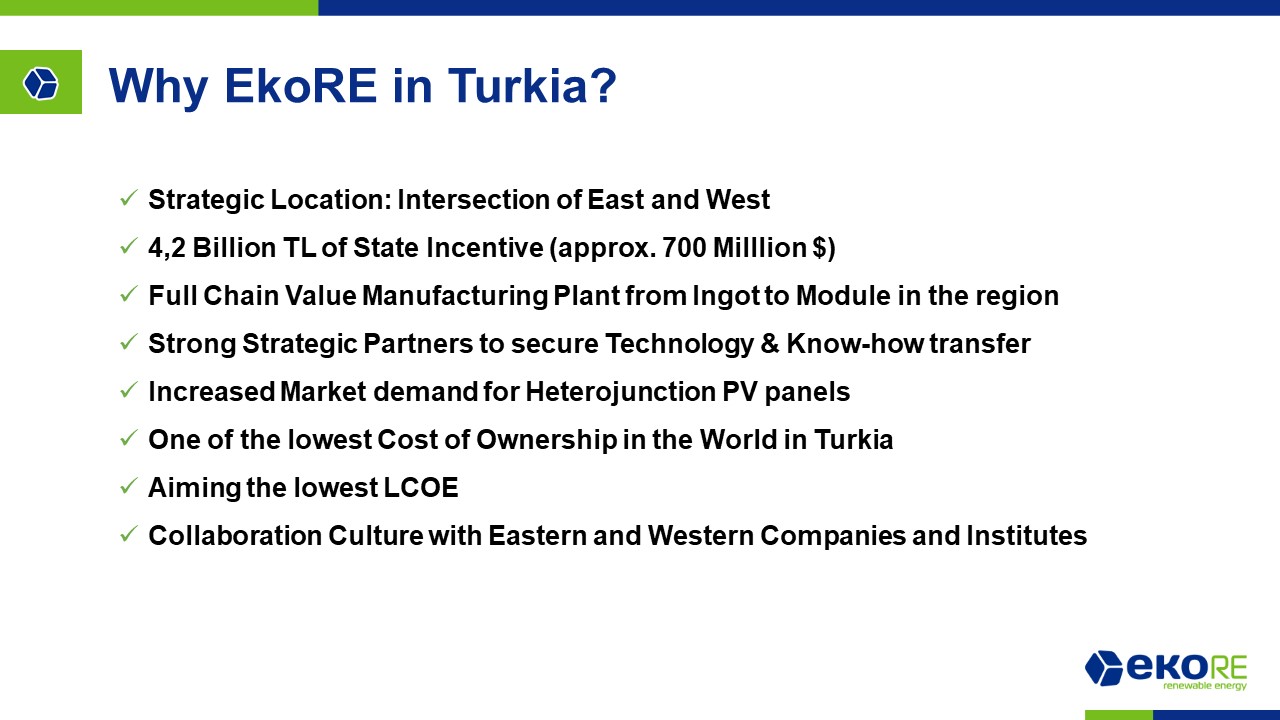 I explained why further studies should be conducted in Turkia with EkoRe. I emphasized that Turkia is in an important geographic base where East meets West and that our visionary project received a very significant government/state incentive.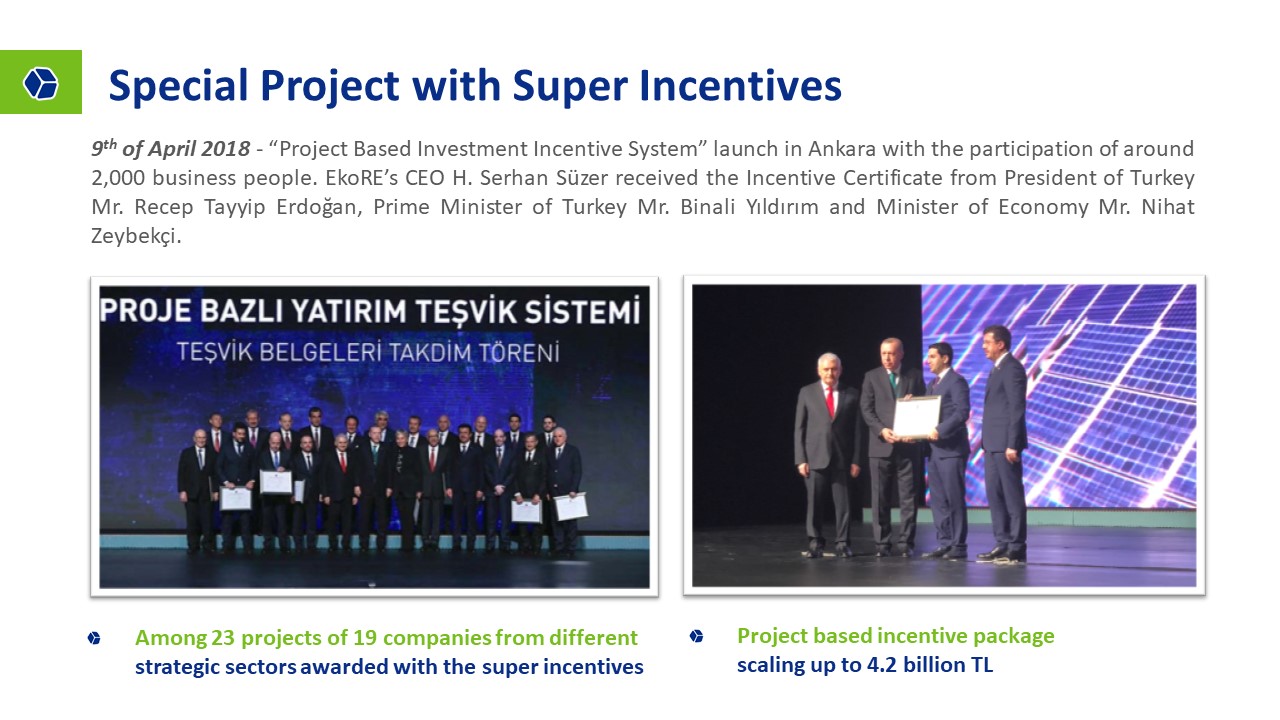 In this slide, I explained the state incentive we received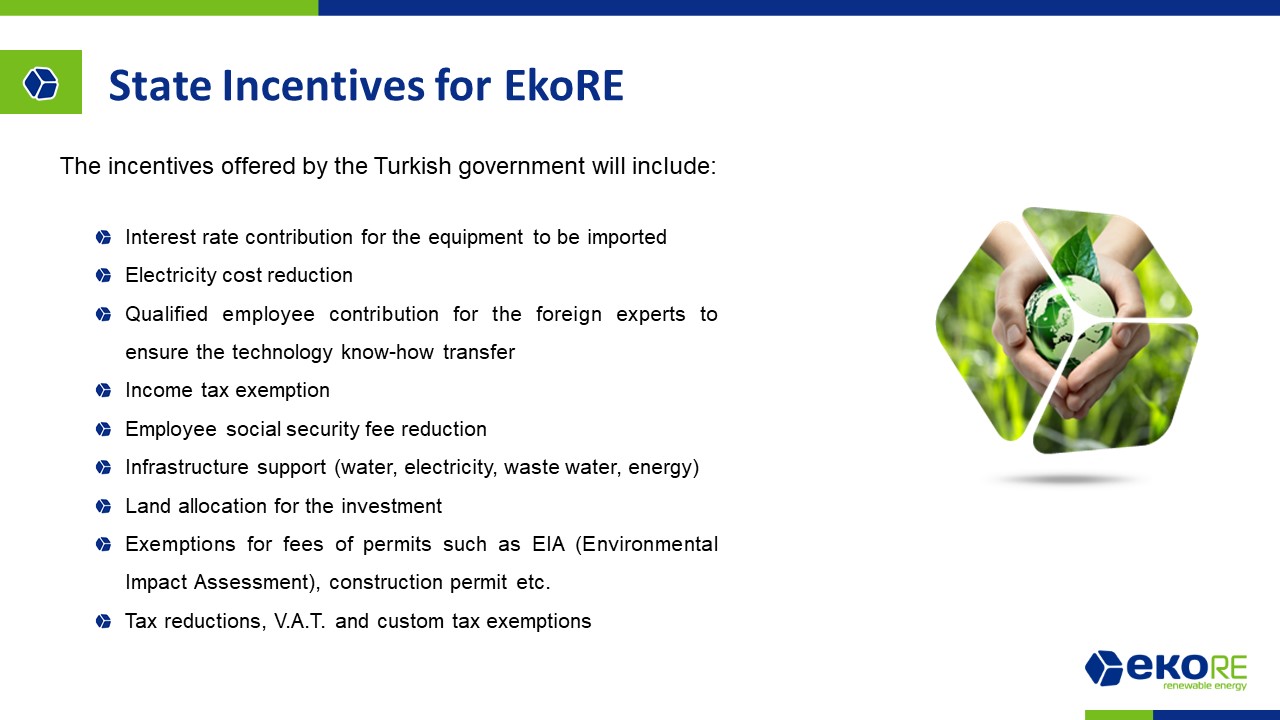 Here I gave details of the government/state incentive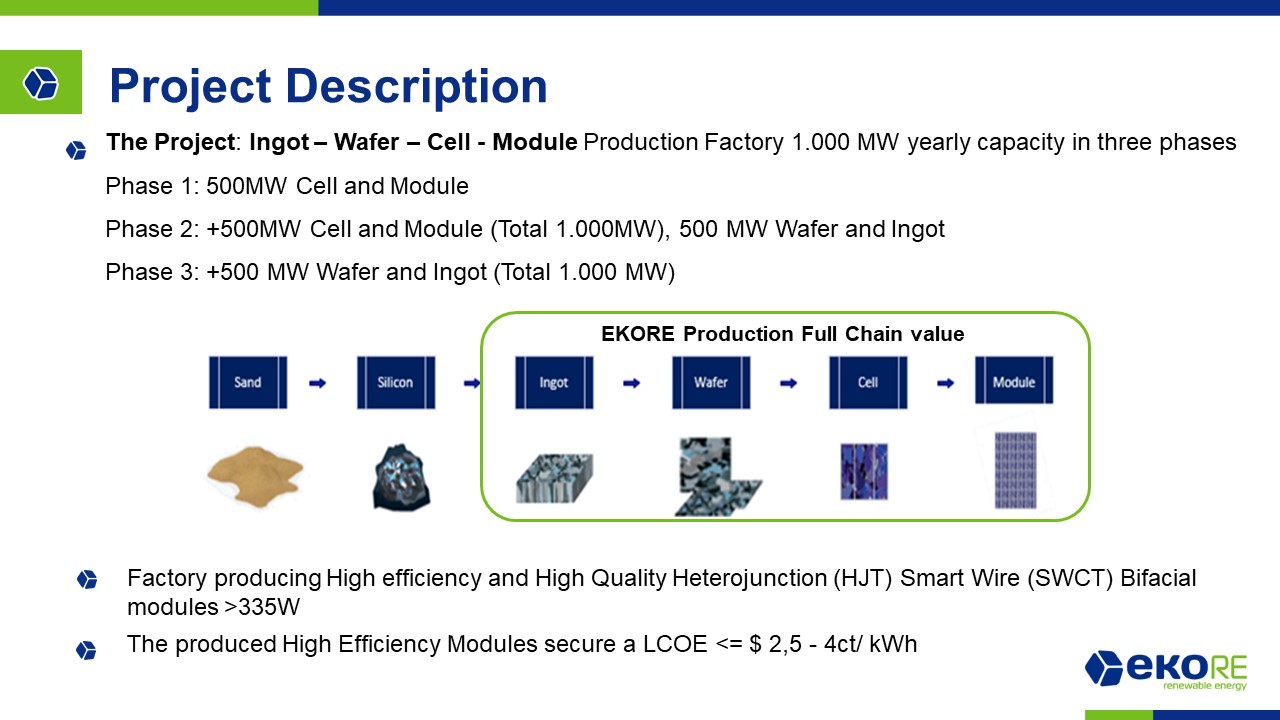 Here I explained the phases of the investment, including all of the ingot, wafer, cell and module processes. I mentioned our LCOE goal and what type of module we plan to start with.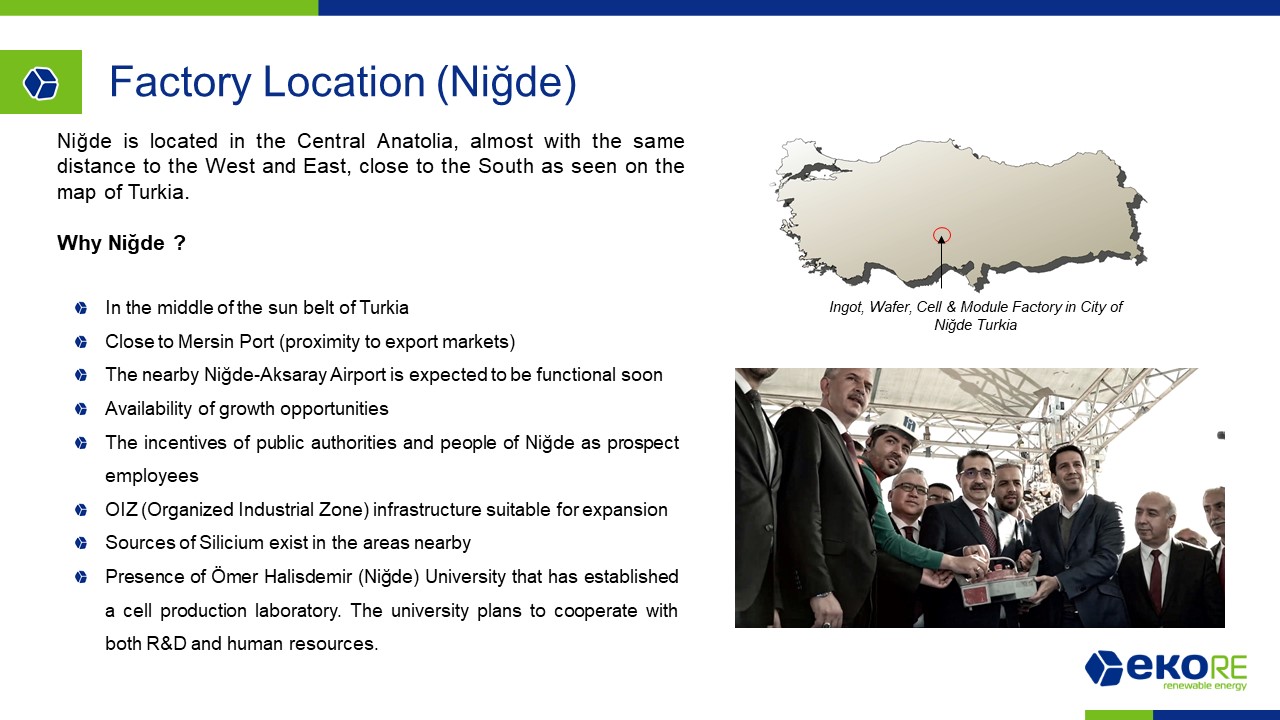 I explained why we chose Nigde, Turkia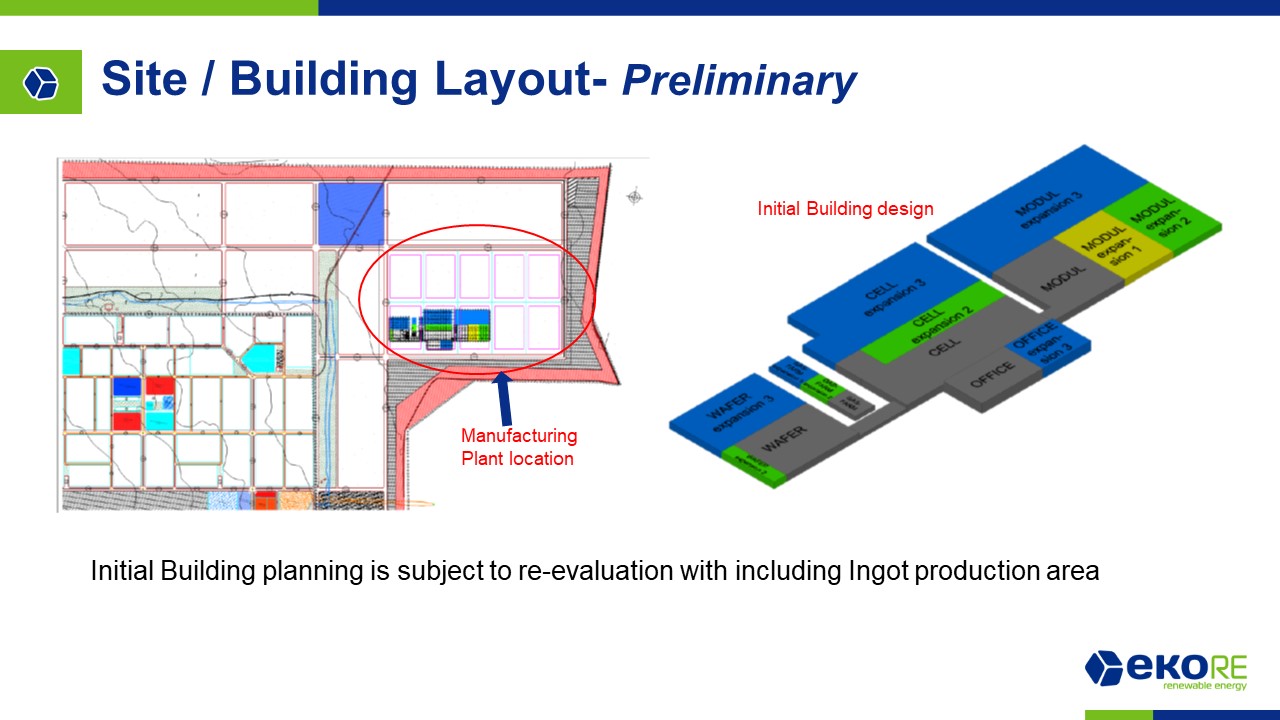 I explained the layout plan of the land.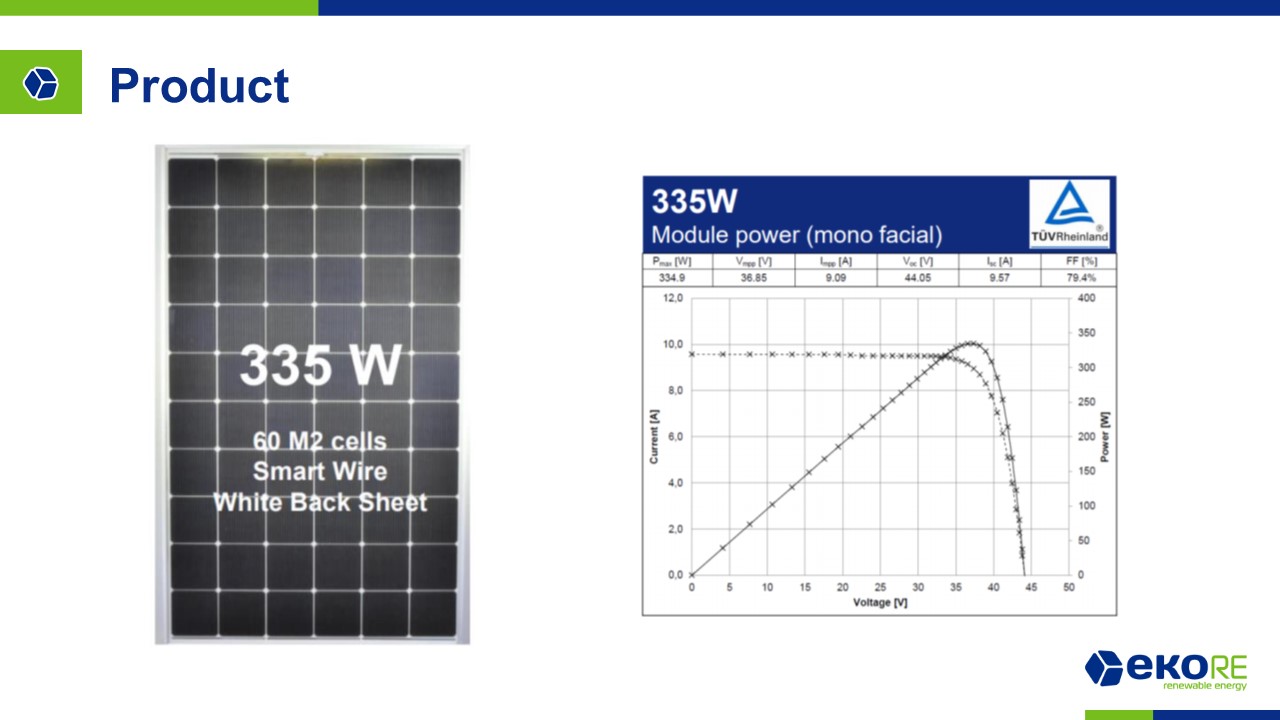 I shared the details about the first product we plan on producing which is the solar panels
I spoke about what we have done about clustering in the Nigde Bor Organized Industrial Zone.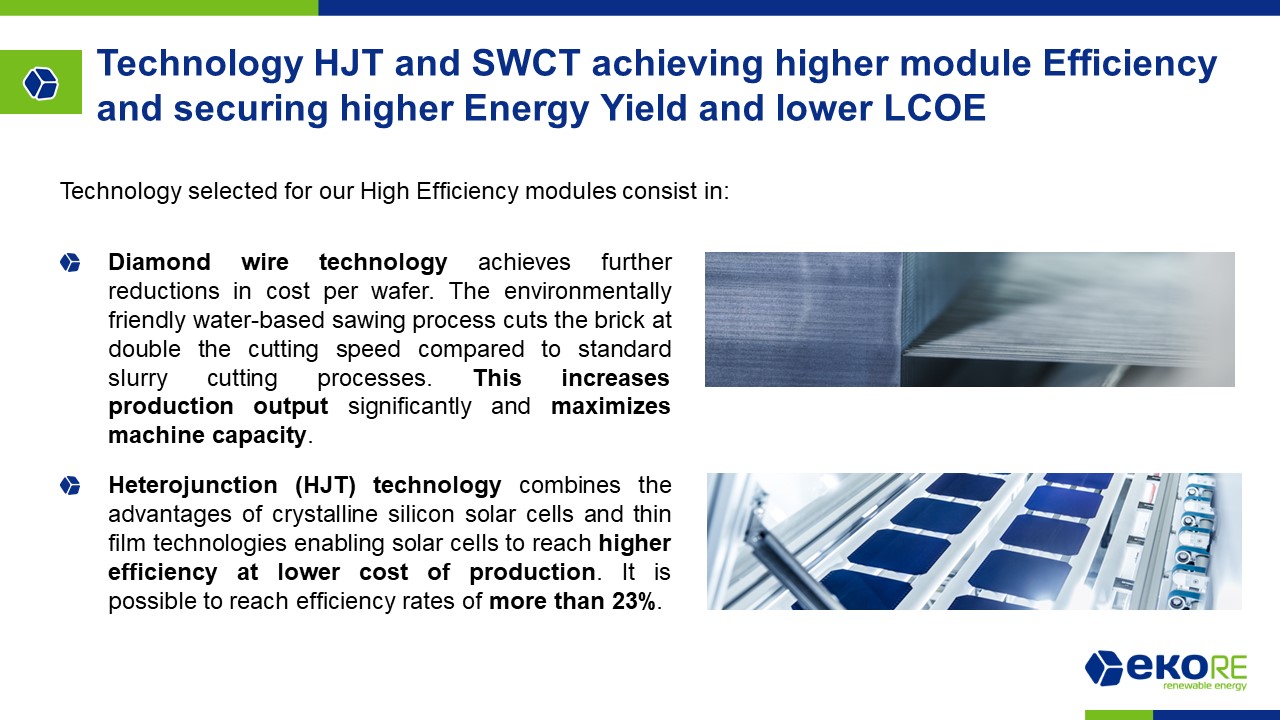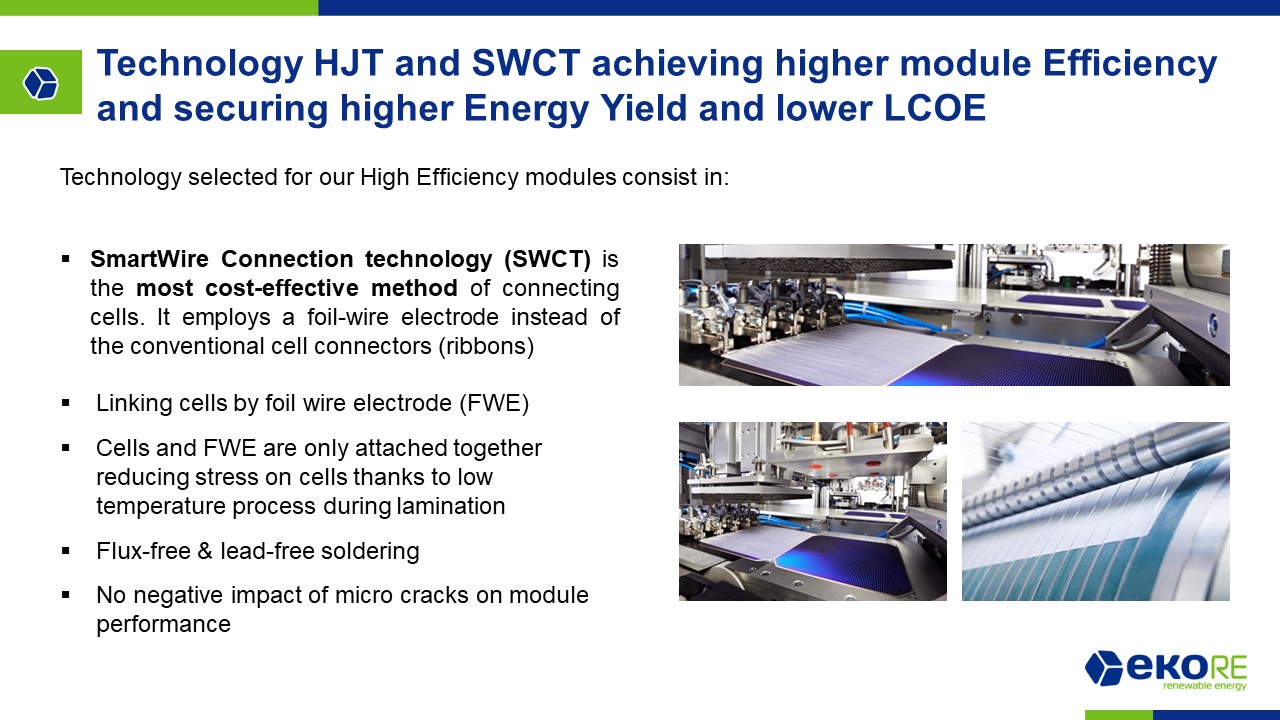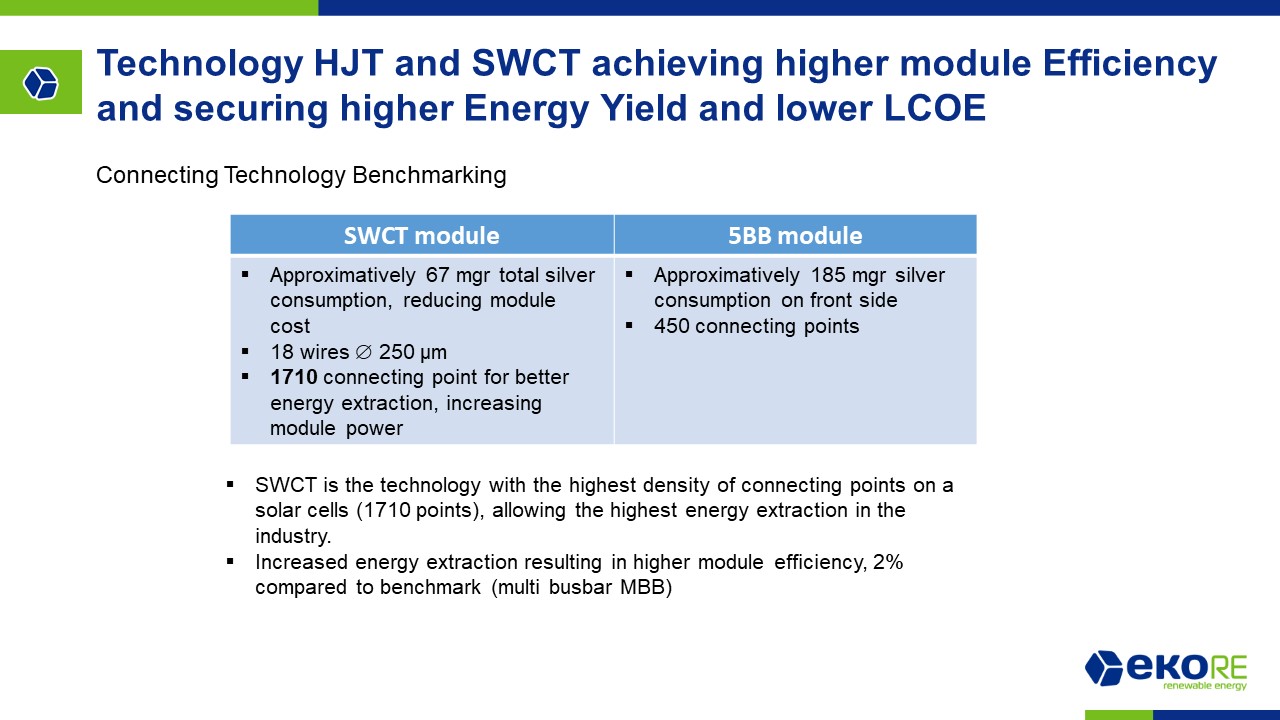 I explained the details of the Heterojunction, Smart Wire (SWCT) and Diamond Wire technologies we plan to use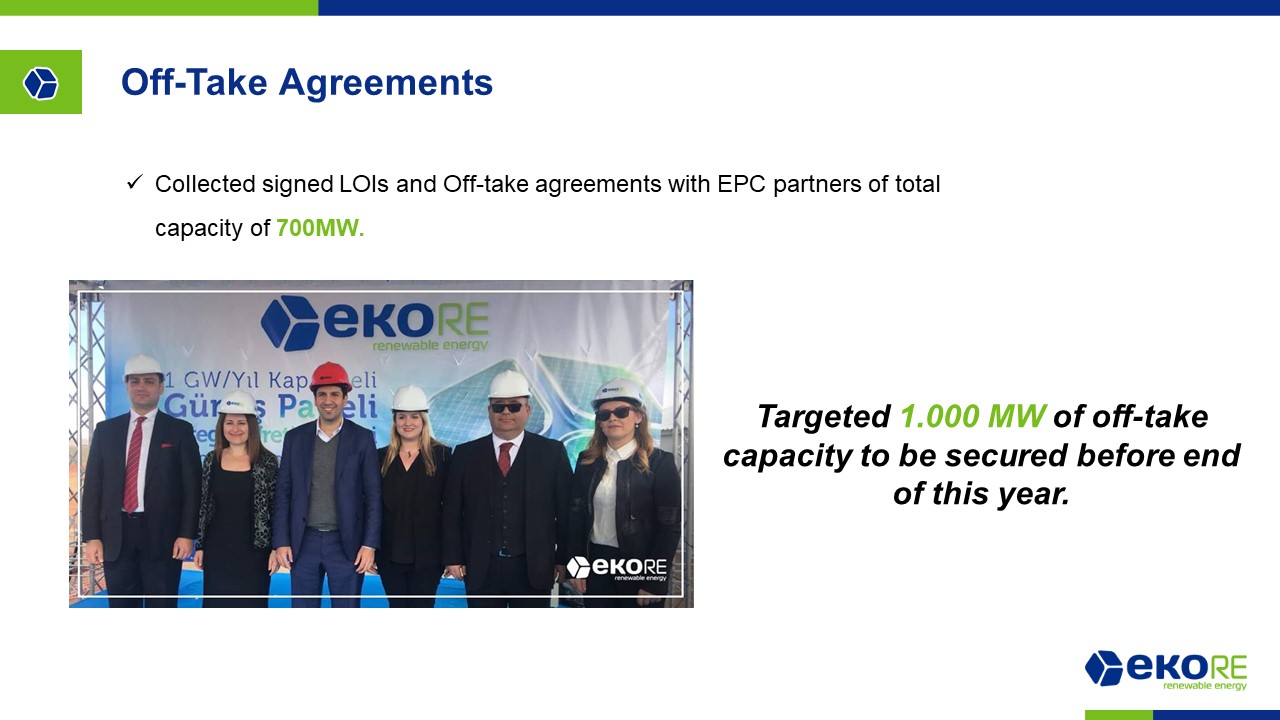 I advised that we currently have a 700 MW off-take deal as of this month, and that we plan to increase it to 1,000 MW by the end of this year and it will not be difficult for us to sell the panels after we produce them.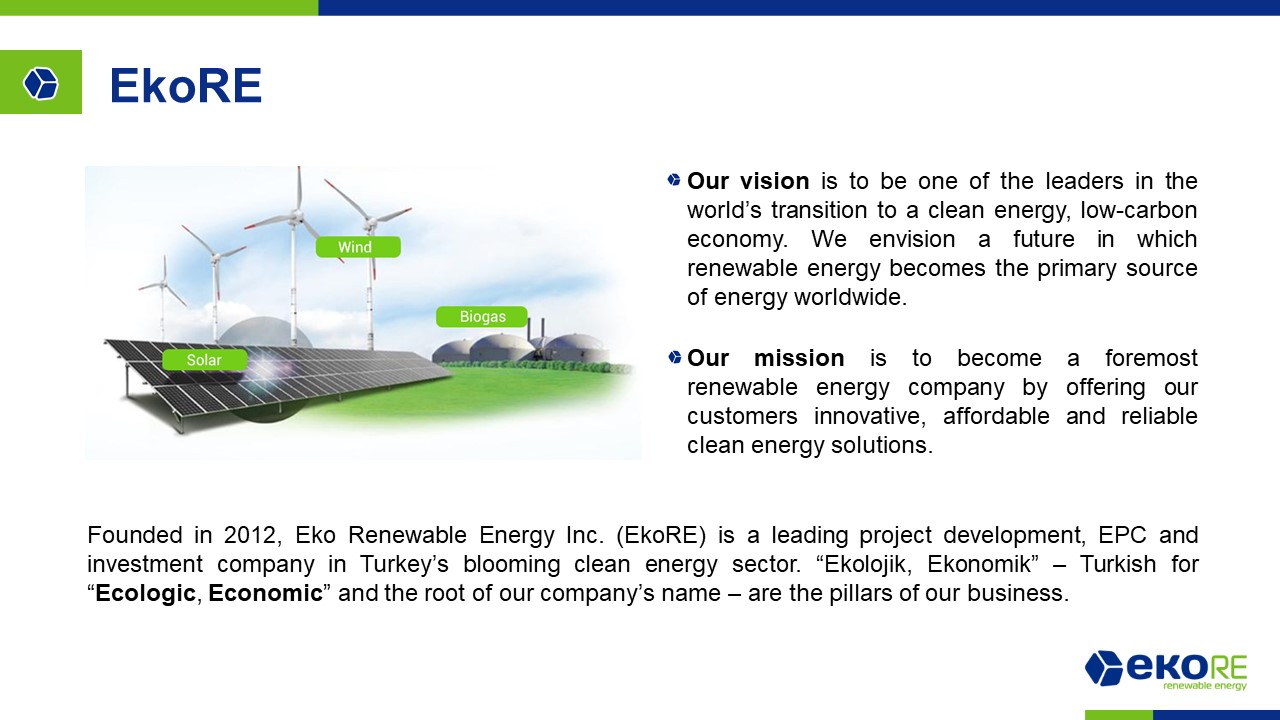 I explained our vision and mission. I explained where the name EkoRE came from.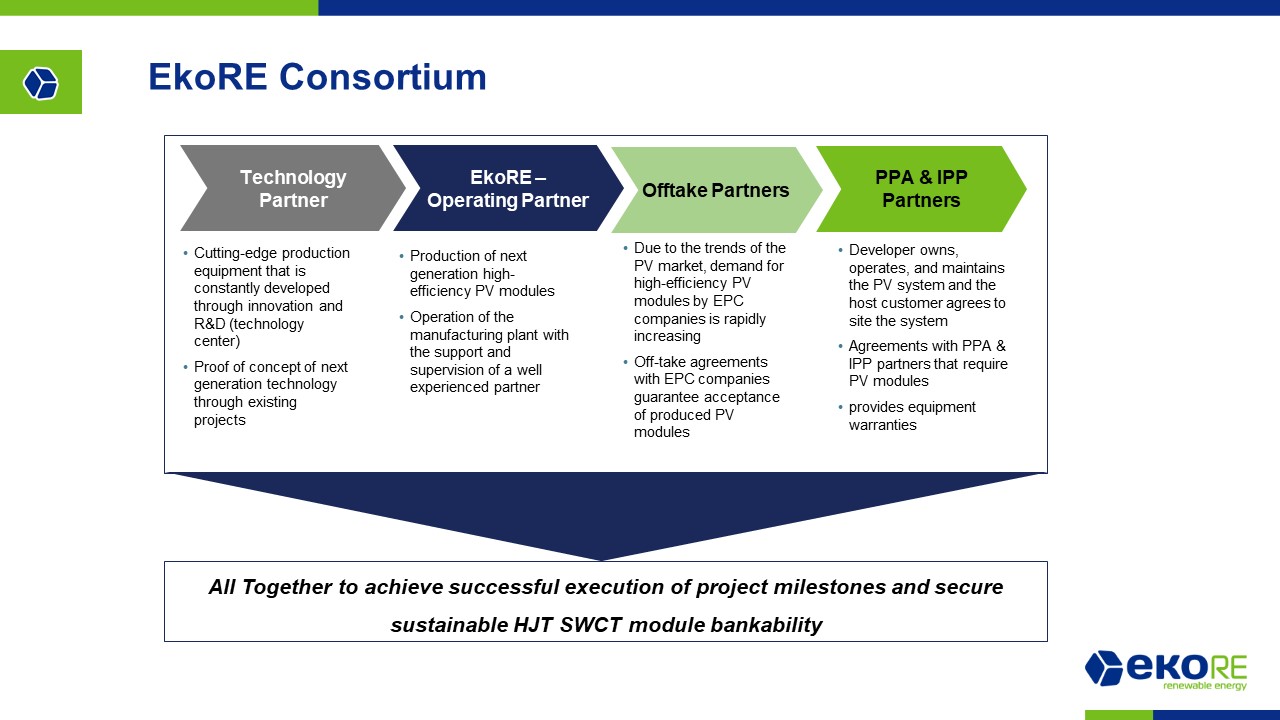 I mentioned the institutions and organizations that EkoRE work with.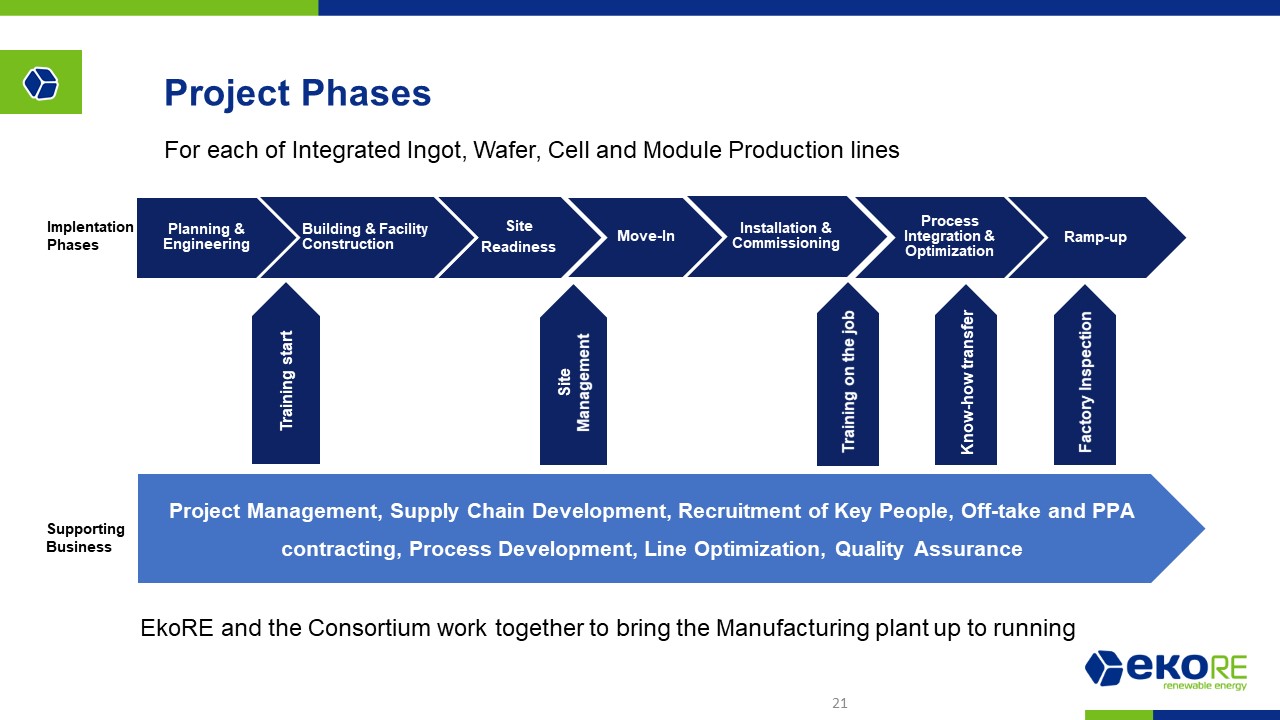 I explained the project construction process and where we were in the process.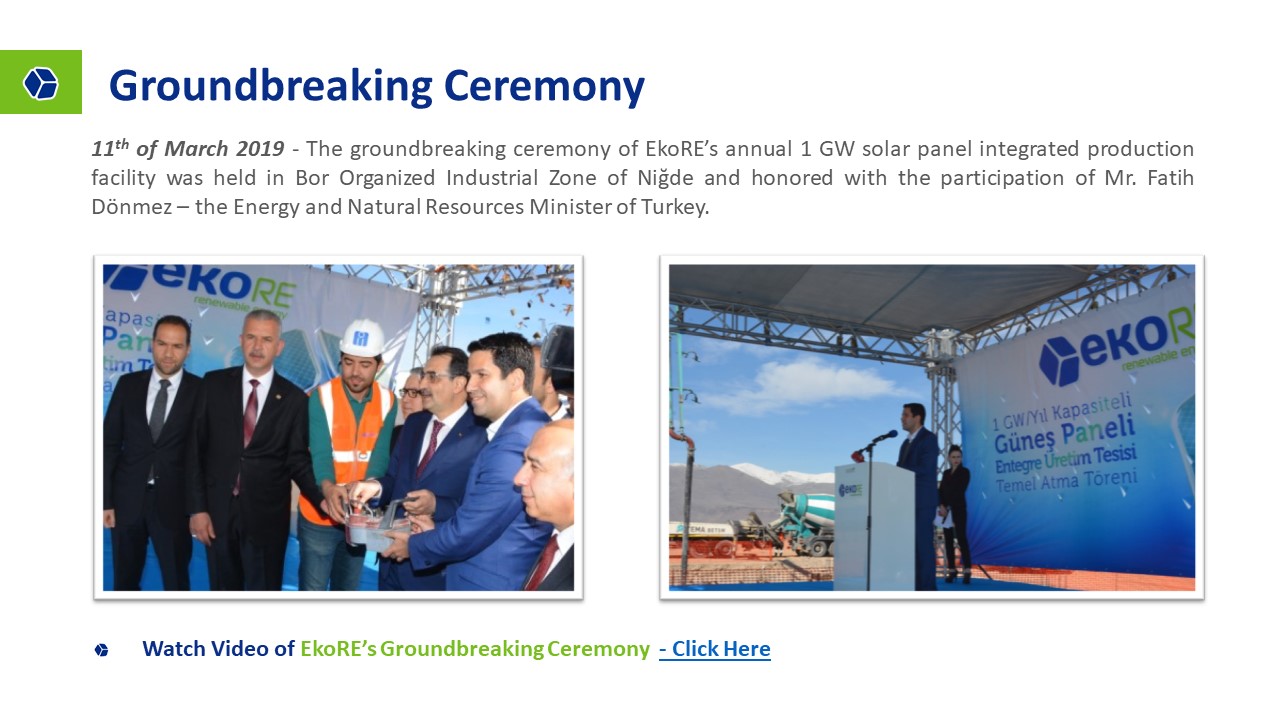 I talked about our ground-breaking ceremony and said that at the end of the presentation, I would show them a video of this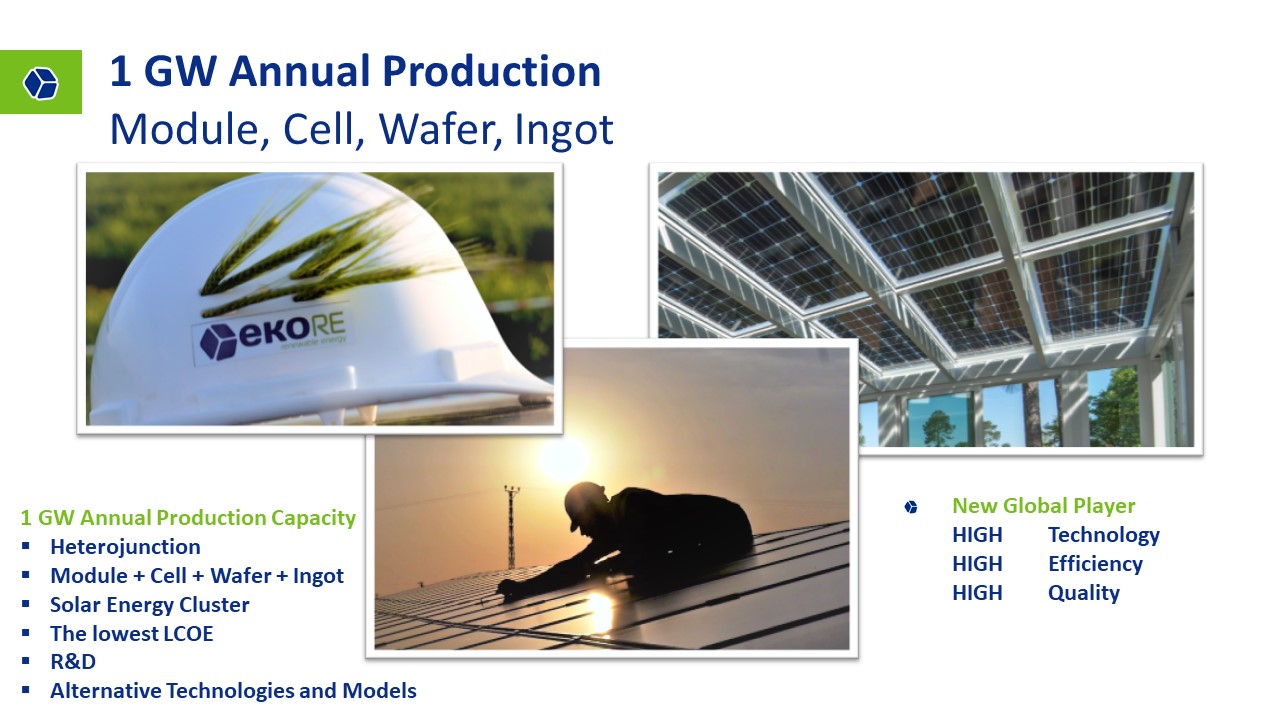 I gave a summary of the whole presentation on this last slide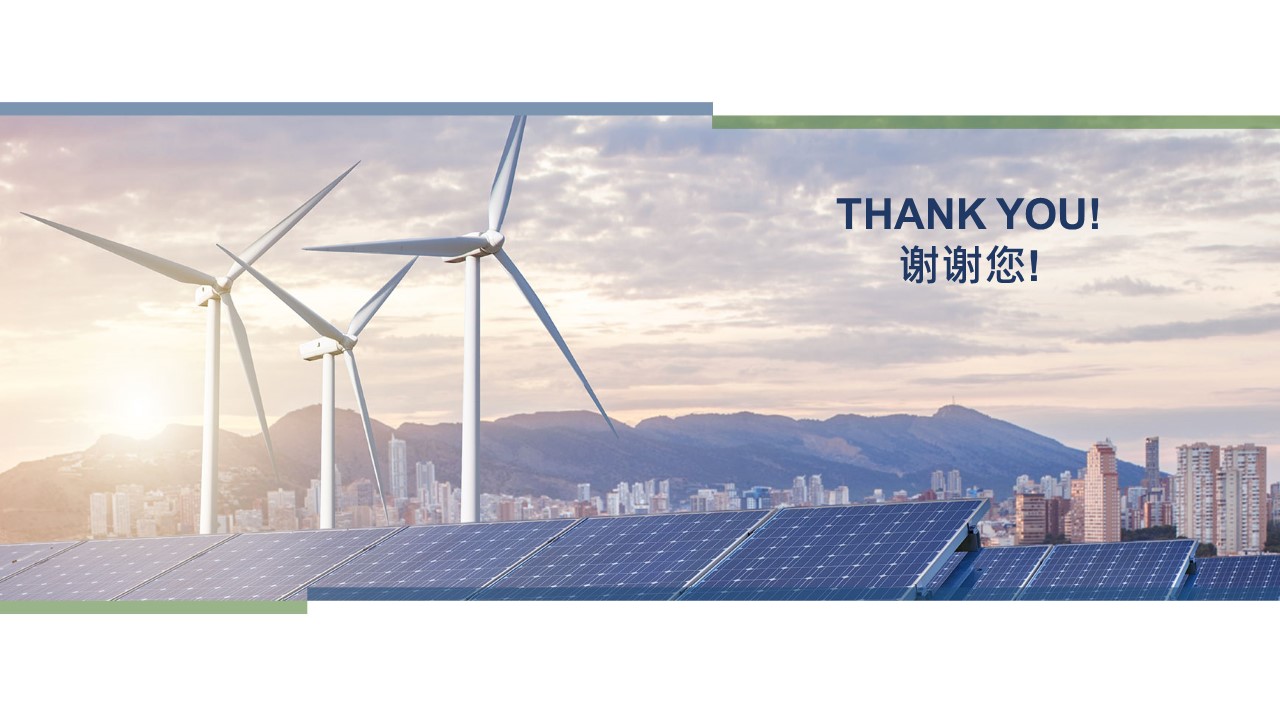 I thanked them in both English and Chinese
Now I would like to share with you the photos and video taken during my presentation to give you a sense of visualization: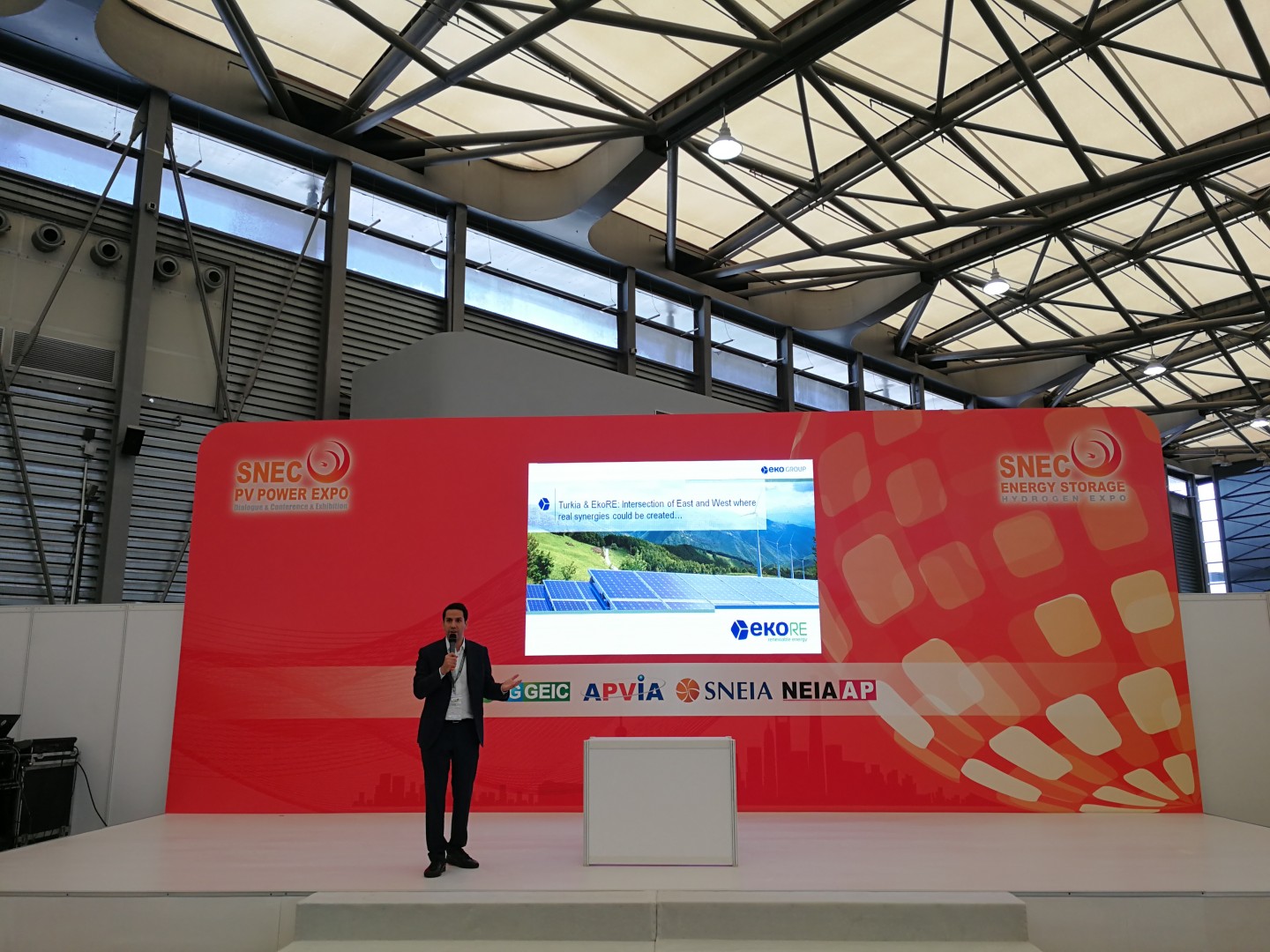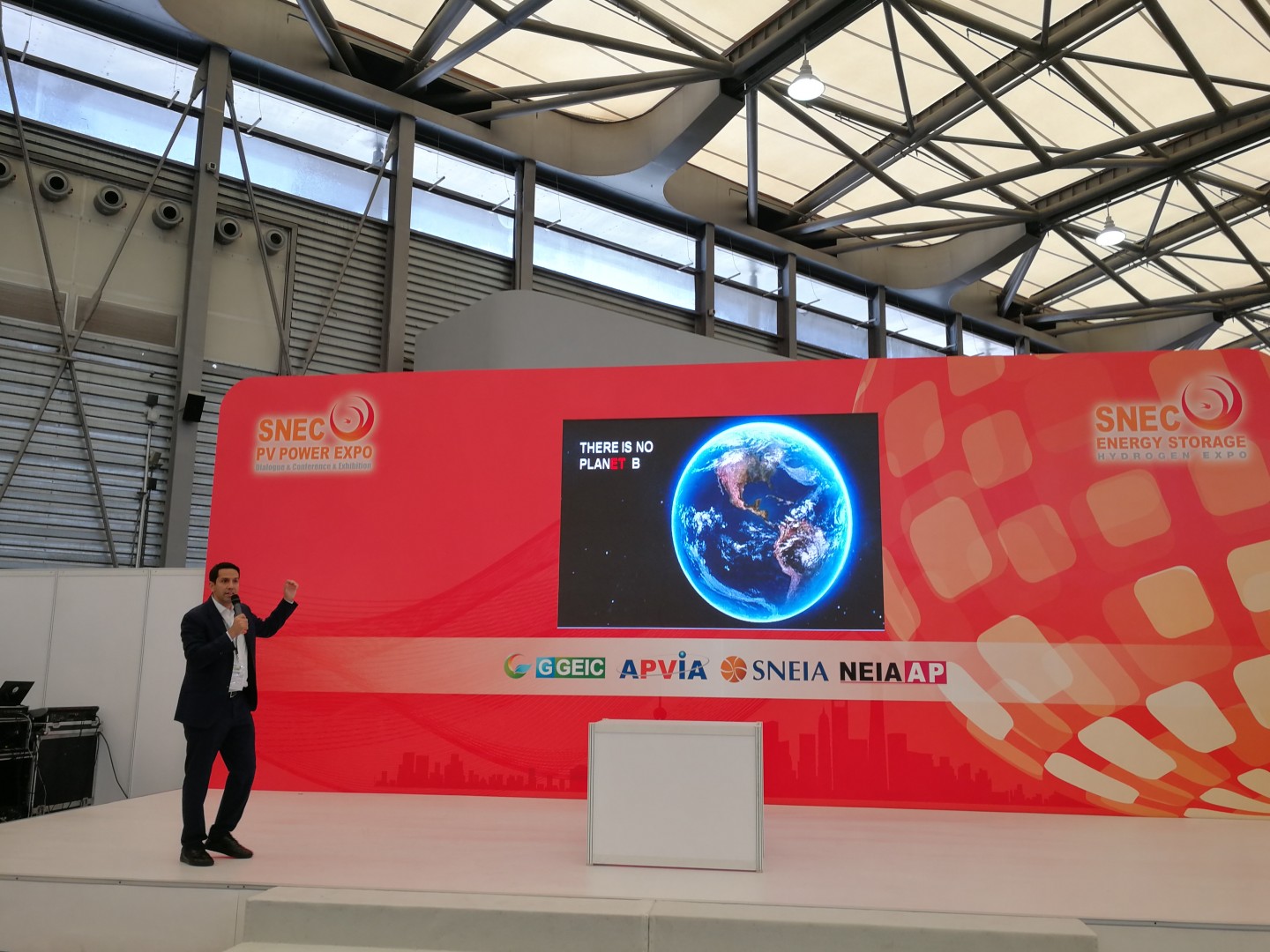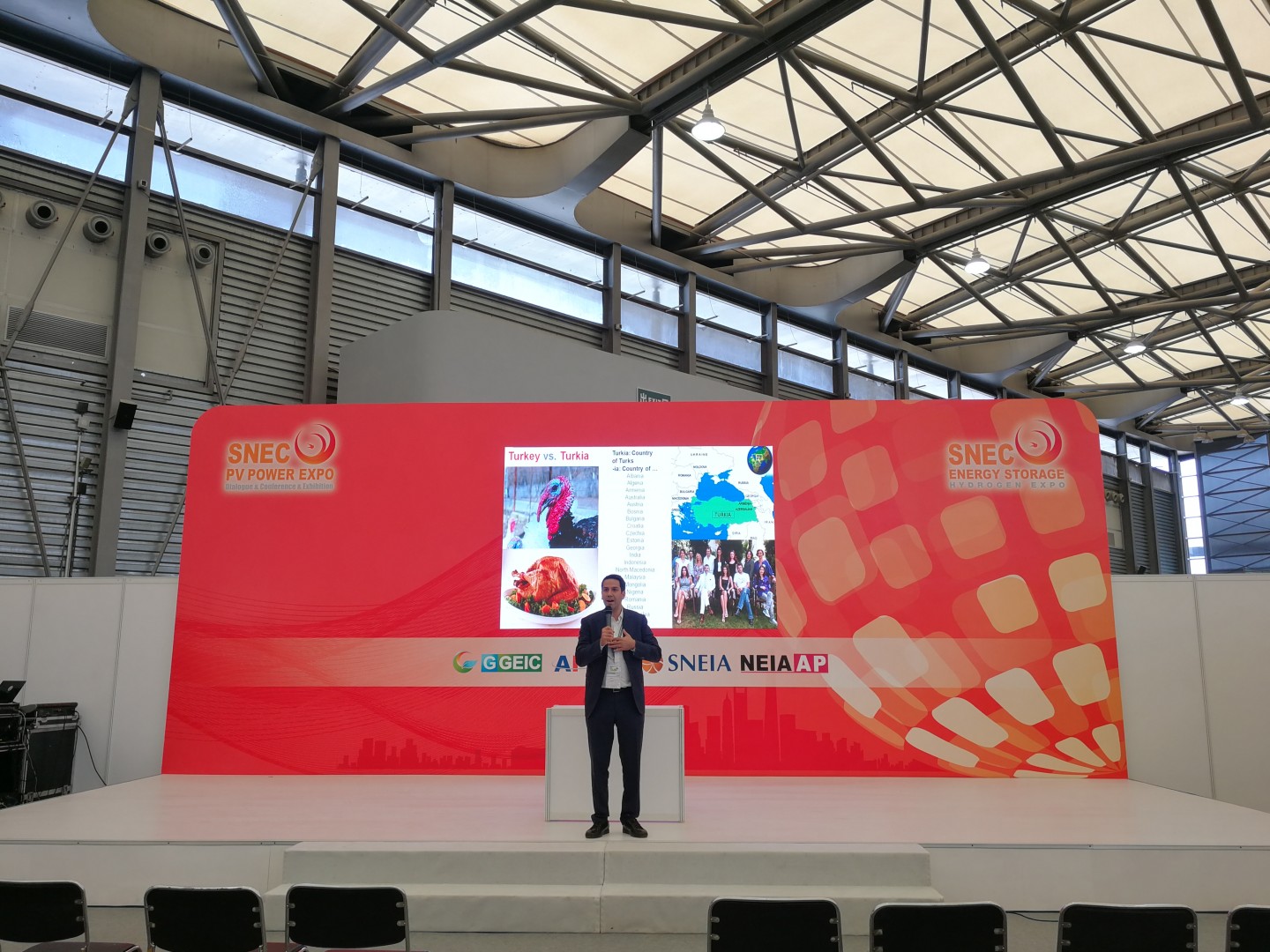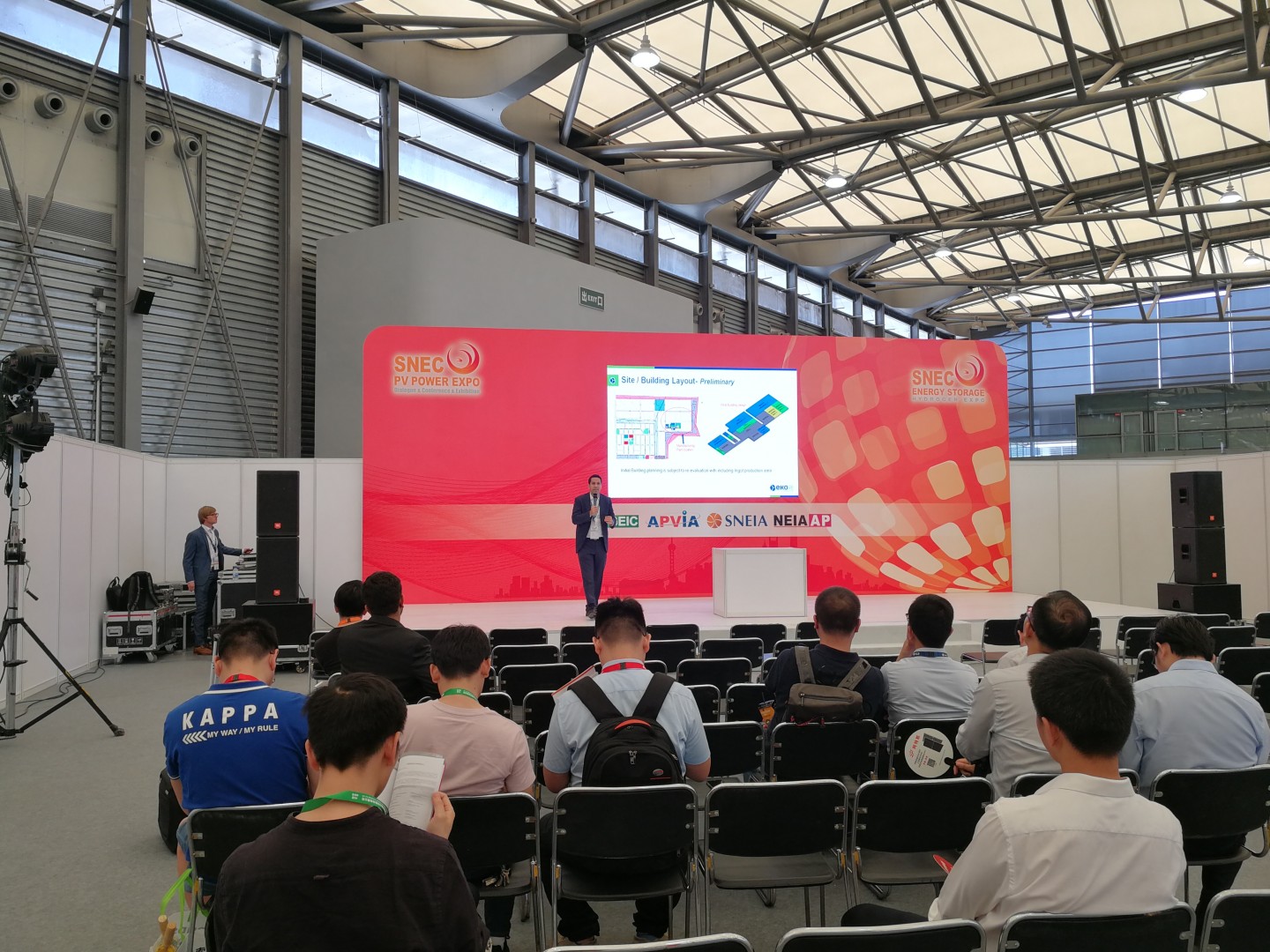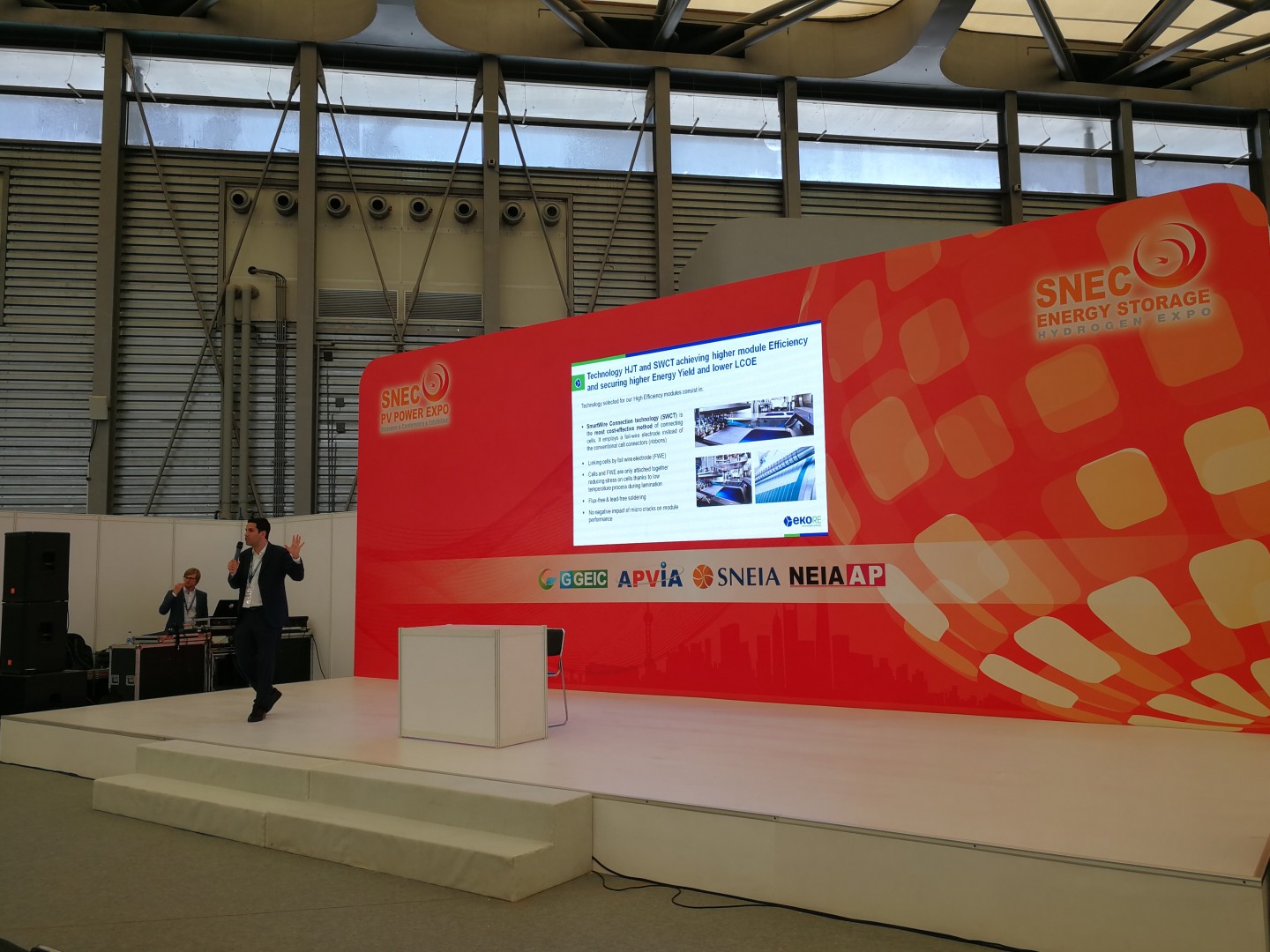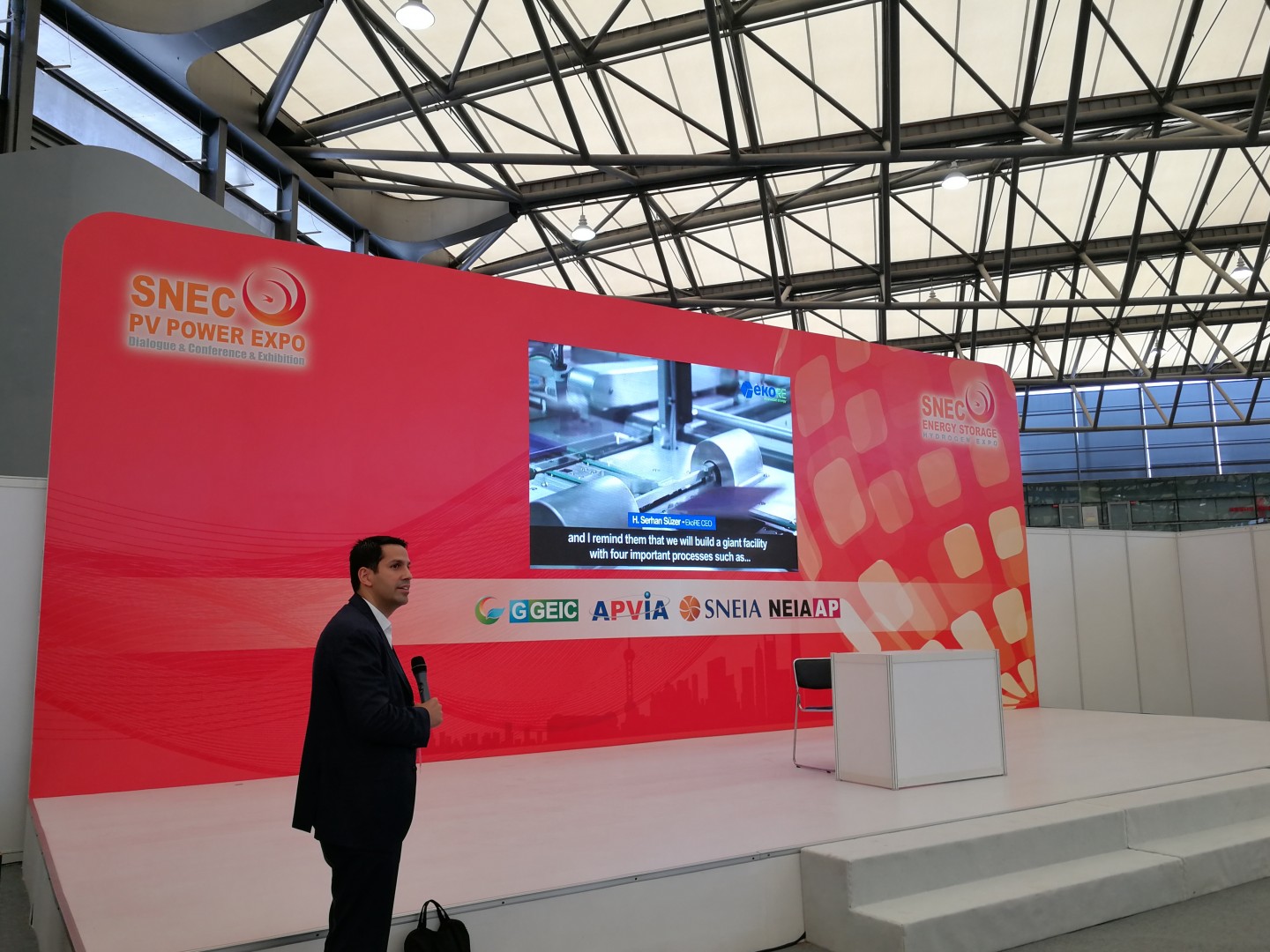 After my presentation, although it took some time for the video to play, we were able to open it. The presentation received a good applause. No one really asked any questions. However, after the speech, there were people who came up to me. Different participants from both China and Europe came up to me and personally commented, and I also answered their questions.
Following the presentation, I especially explained that 'plans are made, and action is taken, but flexibility and changes can be made according to the market situation". I also stressed that the pace of change in such large investments is a key factor for success.
In my view, it was an efficient presentation. I was pleased with the interest shown. I believe I represented my country in China in the best possible way.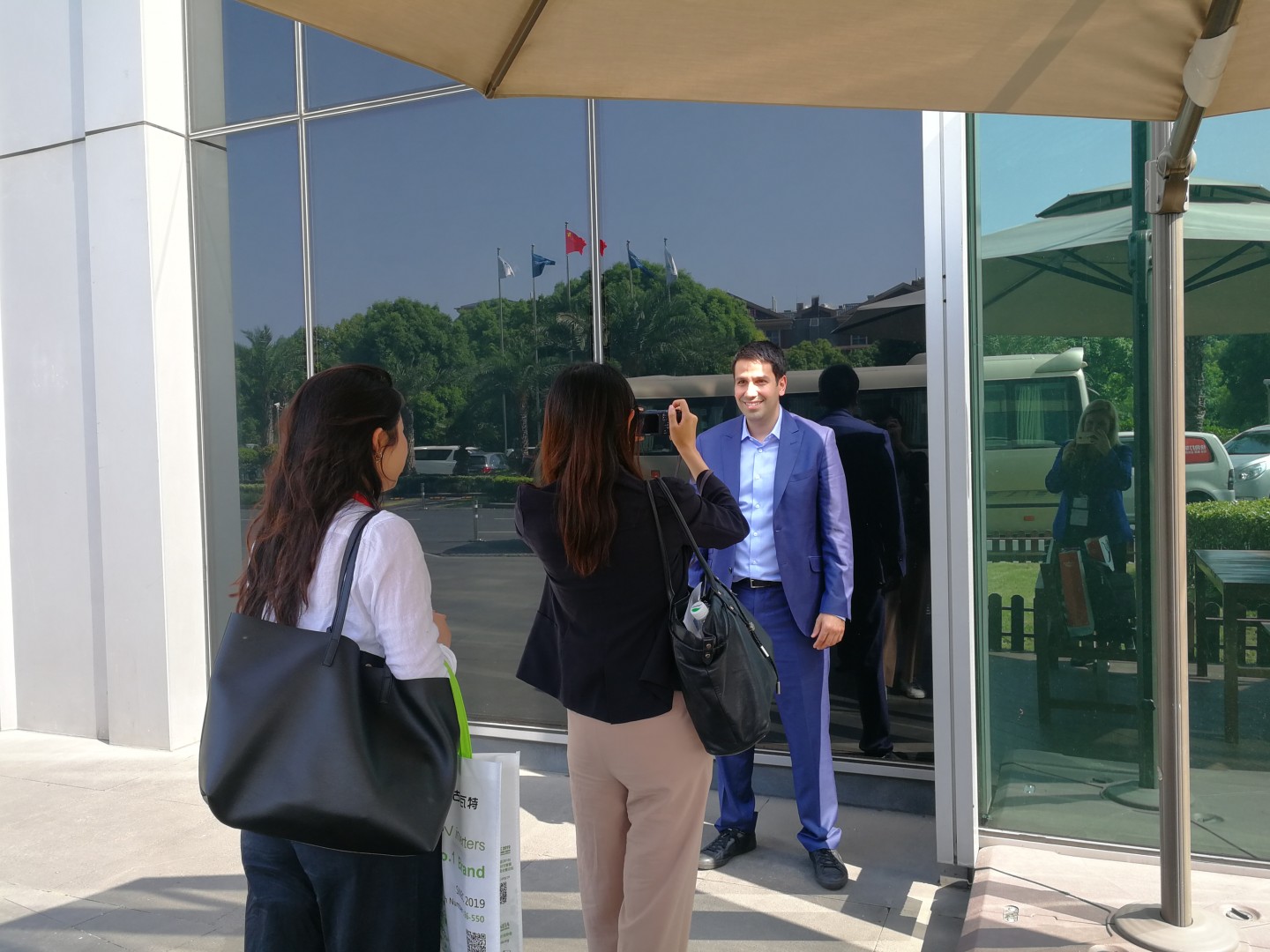 I was now ready for the busy meeting schedules.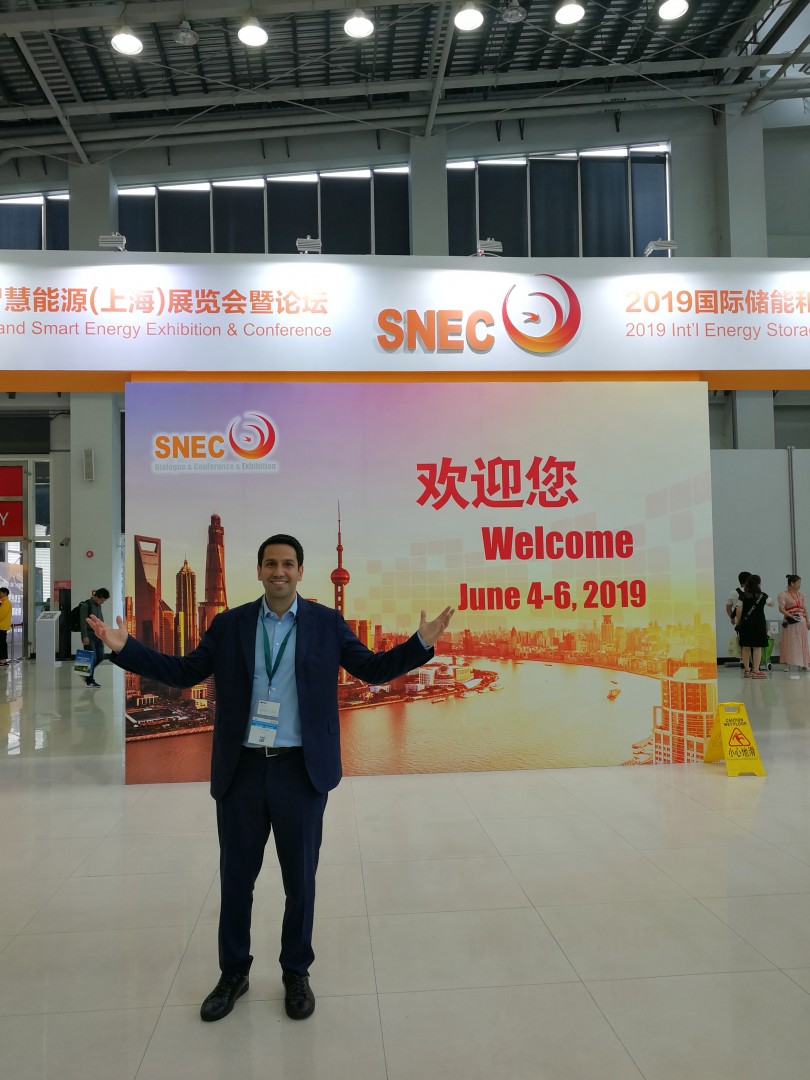 After thanking the organizers and evaluating the current schedule with our Sales and Marketing Director Ms. Simay, I went into the next hall for our meeting.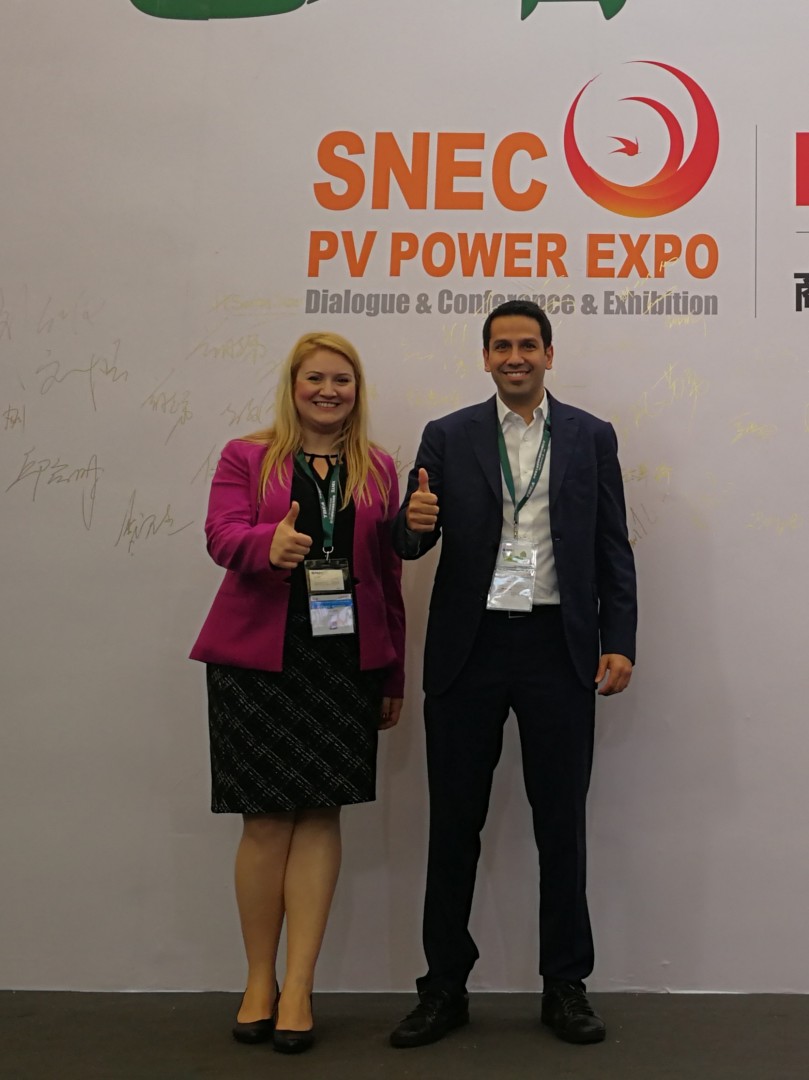 On a day that was going to be full of meetings, it started pleasantly well…
Bonus 1: I enjoyed spending the most time with Chinese children in China. Here are two examples. The first was when I went to a computer store in a shopping centre in Shanghai to buy myself a new phone charger and this little cute Chinese boy stood right beside me, so I picked him up. There was such a great dialogue between us. The second example was when I I tried to play football with a Chinese boy in the lobby of the Kerry Hotel where the event took place.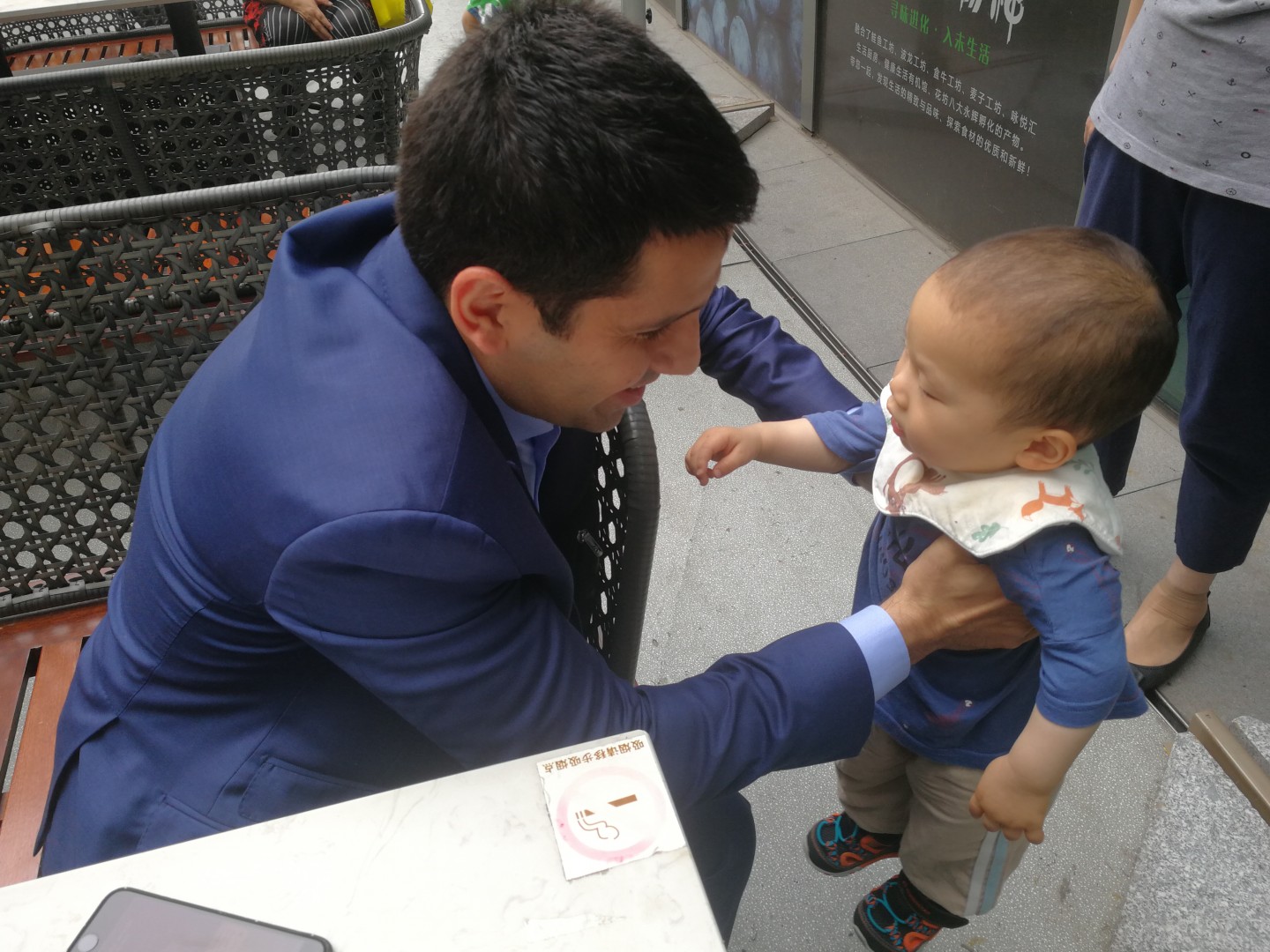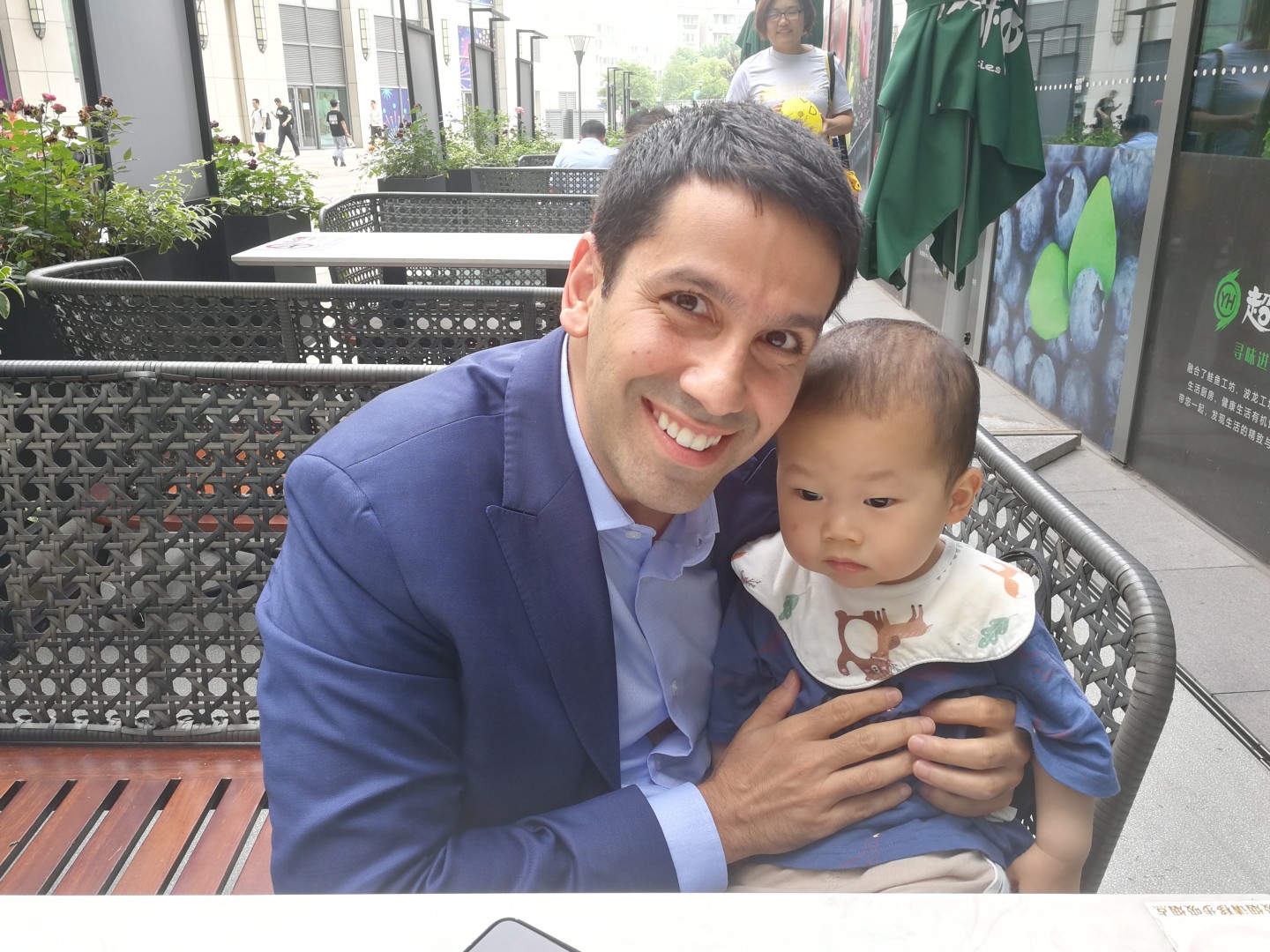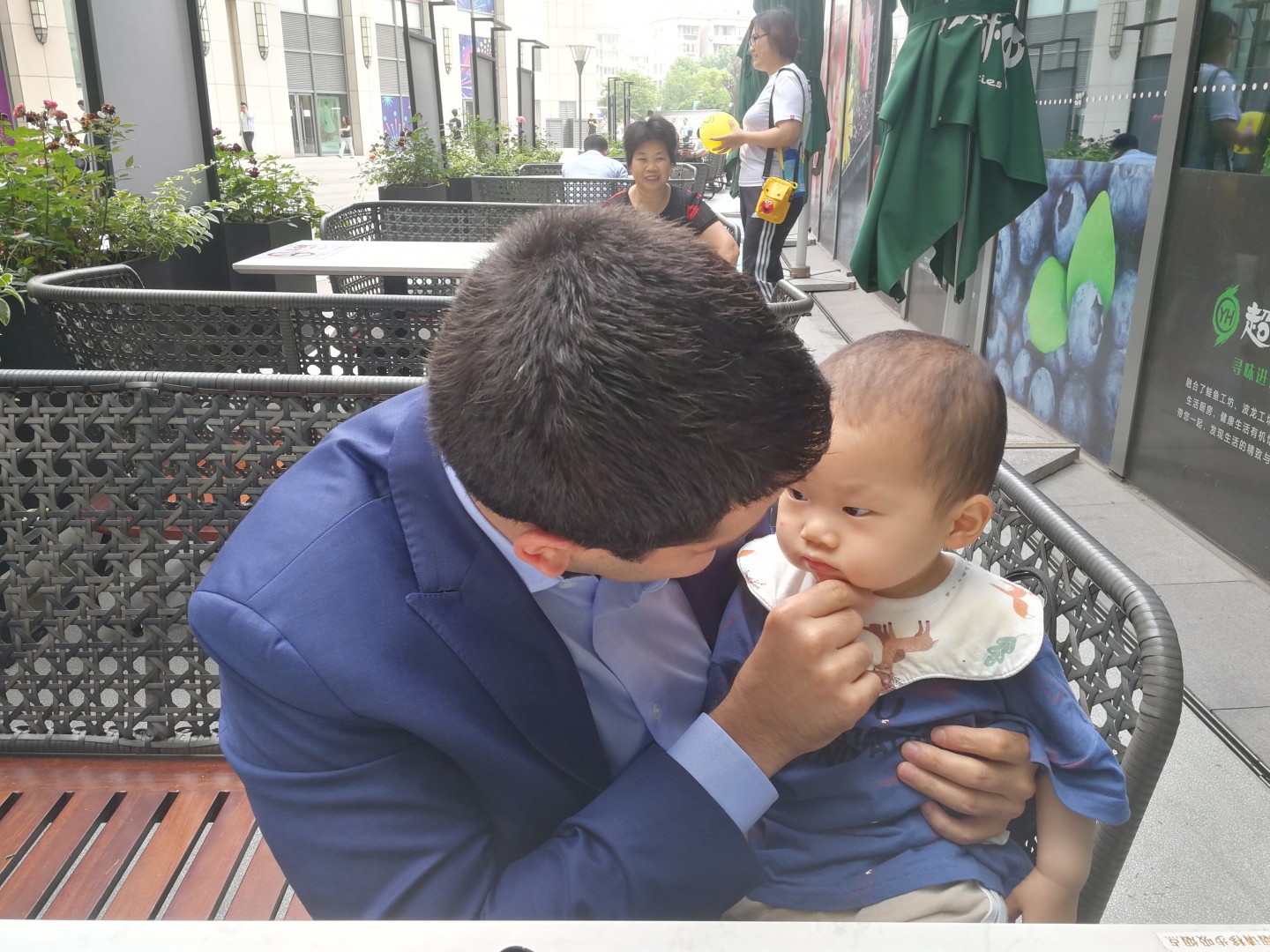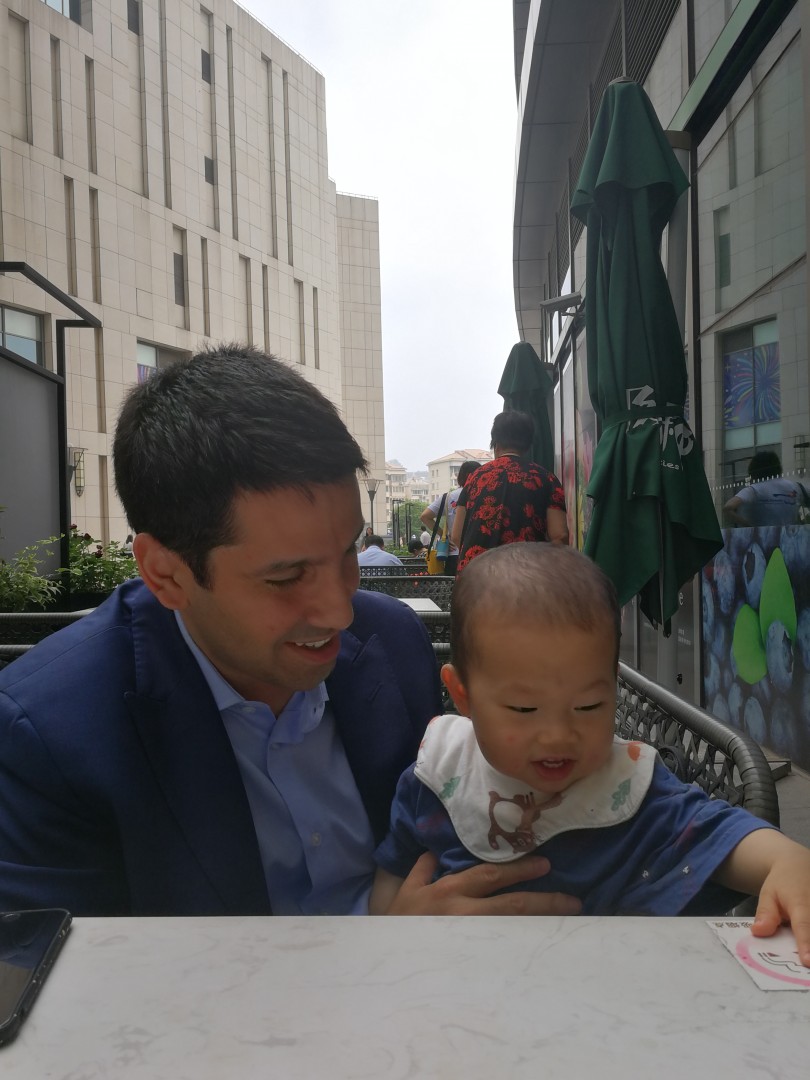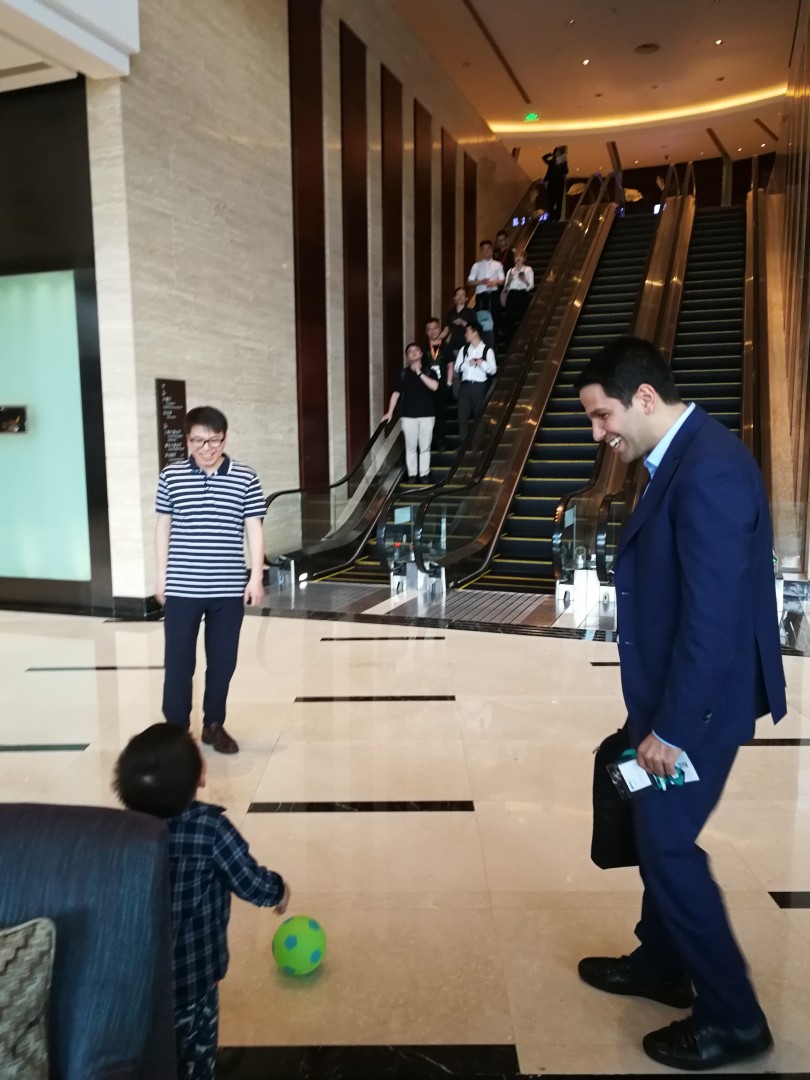 Bonus 2: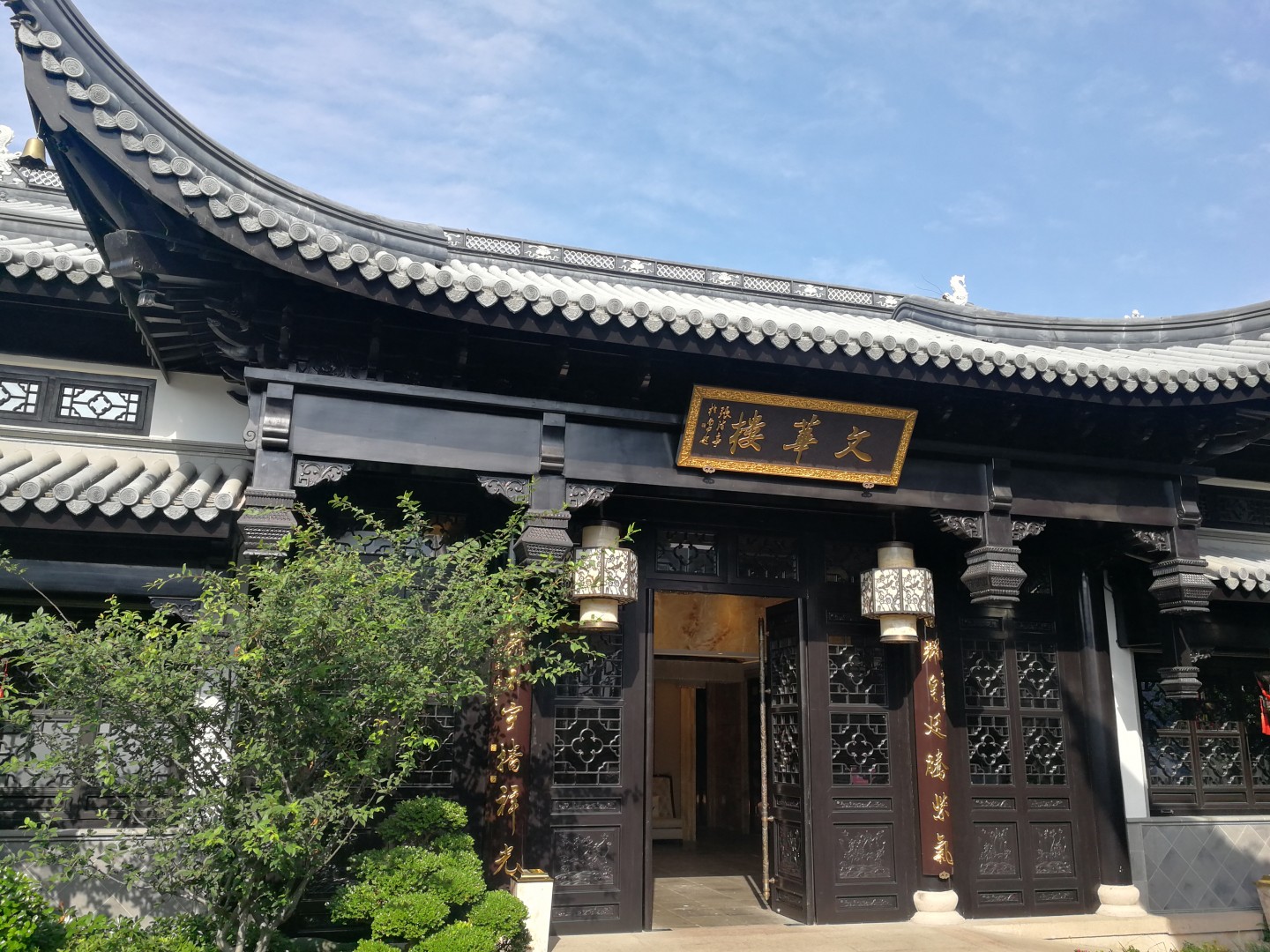 The venue the event was held which reflects the Chinese culture
On the first day of SNEC, one of our potential suppliers organised a night out where a band consisting of Chinese women only performed a song named "Twelve Girls Band":
I couldn't believe my ears when I heard this song. Because, as many Turkish readers will remember, this was the music of our famous film named "Tosun Pasha". I didn't remember it first. I asked around and confirmed that this music was essentially from our famous "Nihavend Longa". You can listen to the entire song at: https://open.spotify.com/album/2qtWzajxpYgaH0OwKnetIB.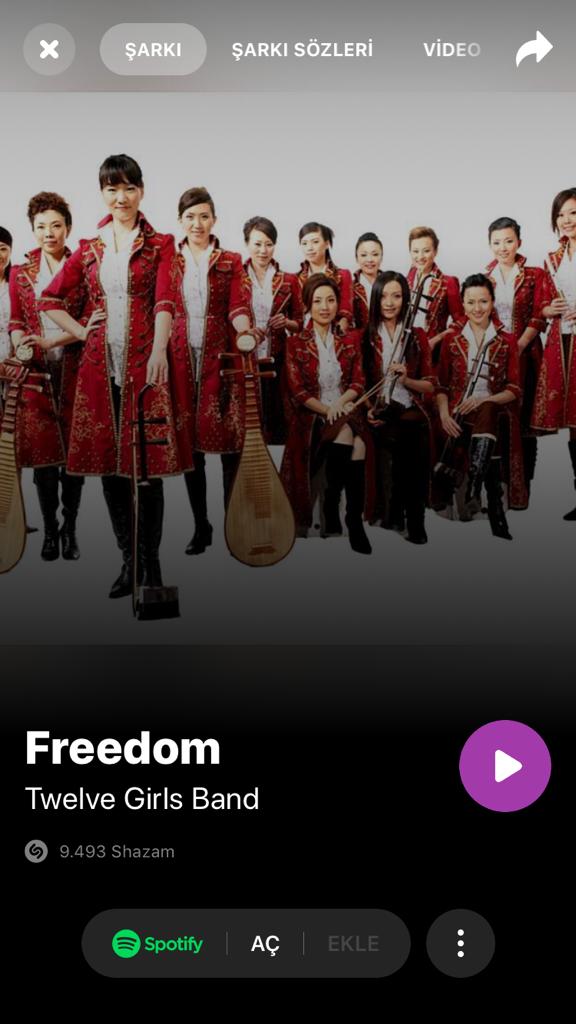 Then I went next to the girls and told them the truth of life, that this song was originally Turkish. To confirm this, we sent the original song to them and then took the following memorable photo: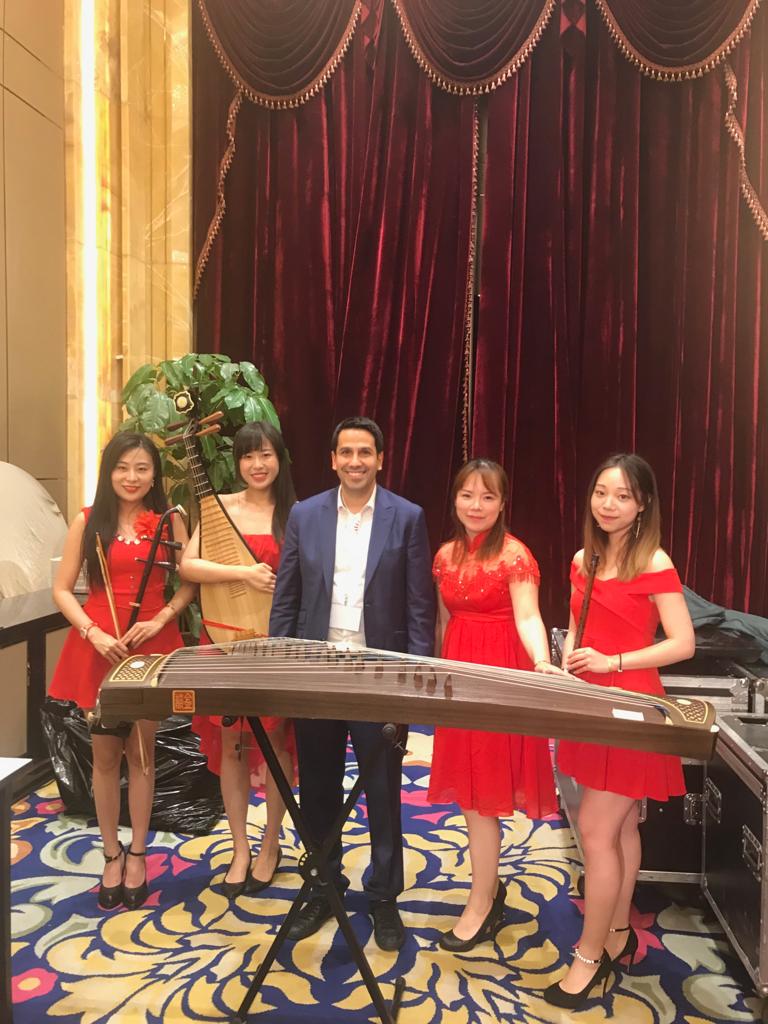 Tag: ekonomi