Costa Rica and the irresistible existence of poeticness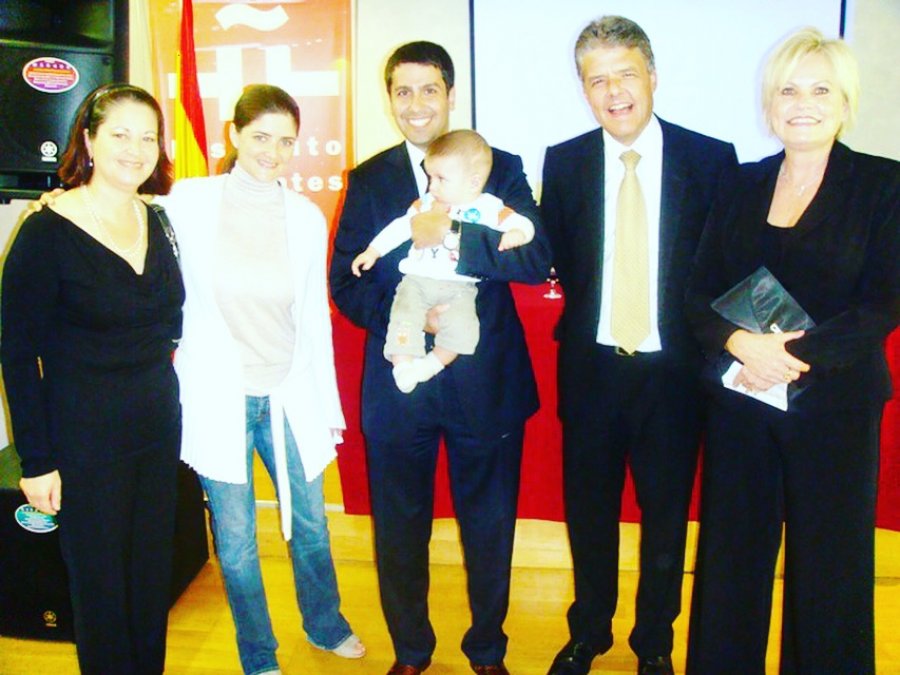 I had written many articles about being the Honorary Consul of Costa Rica. Words cannot describe the amazing flavours and depths of the Pura Vida philosophy that belong to this special country, so this time I will write my piece with a poetical approach and with the use of song lyrics too. But firstly, I'd like to outline the 5 factors that keep me in the role that I have lead as the honorary consul for over 10 years.
1- The country being environmentalists
Costa Rica have already reached their aim of being a country with 100% renewable energy which they had targeted for 2021. From someone who has been in the renewable energy sector and established companies in this sector for almost 7 years, I applaud this approach and the manner that they were executed. Beyond this, 25% of the country has been declared as national parks. You cannot hammer a nail into anything. More than half of the country is covered in tropical forests. Their tourism even has the notion of "responsible tourism". They make sure the hotels and related buildings are built according to nature.
2- The country's approach of peace
I congratulate the Nobel Peace Prize award winner Mr Oscar Arias, who also assigned me as the Costa Rica Honorary Consul, for his widespread approach to peace in the country. For those that don't know, Costa Rica hasn't had an army since 1948. The police provide the safety for the country.
With this opportunity, I'd like to share the photos taken over my 10-year role with the foreign ministry.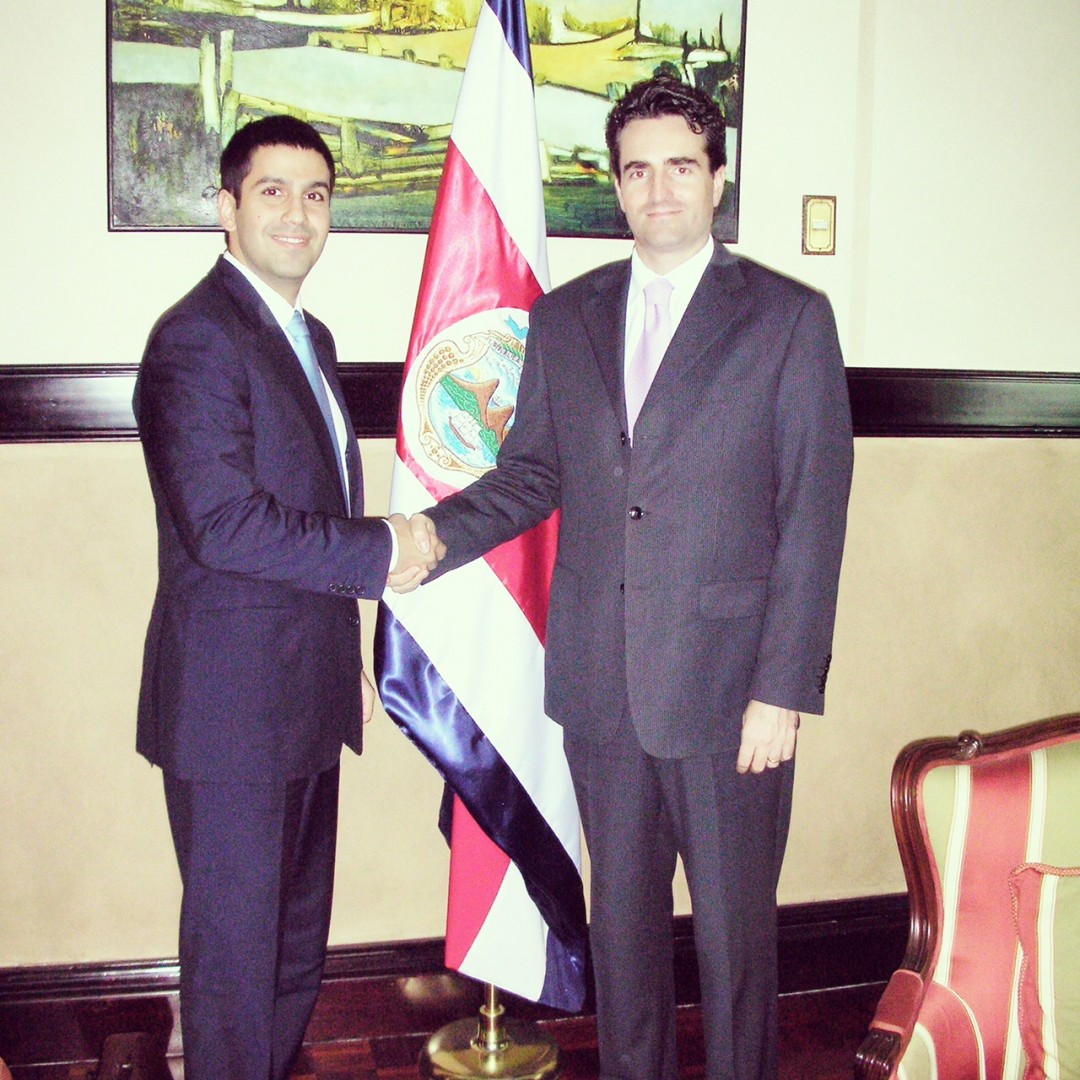 A photo taken at the Costa Rican office of the foreign minister, Mr Bruno Stagno Ugarte during the term of when Oscar Arias Sanchez was head of state.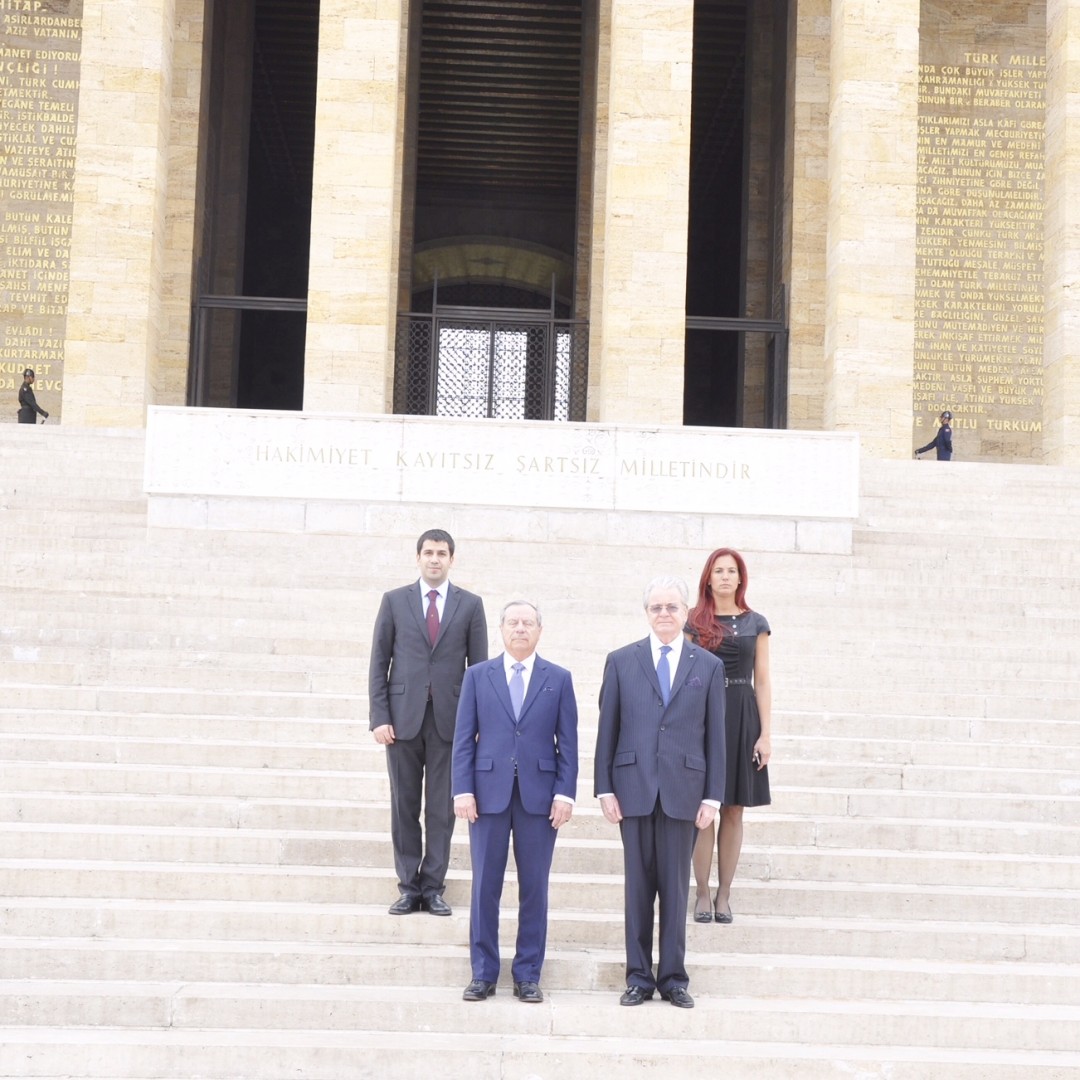 A photo taken during a formal ceremony at Anitkabir with Jose Enrique Castillo Barrantes who was the Foreign Minister during the term that Laura Chincilla Miranda was the Head of the State, the Madrid Ambassador, Ekhart Peters Seevers in which I was attached to at the time, and the executive director of the Honorary Consul, Ninoska Gutierrez Kırcı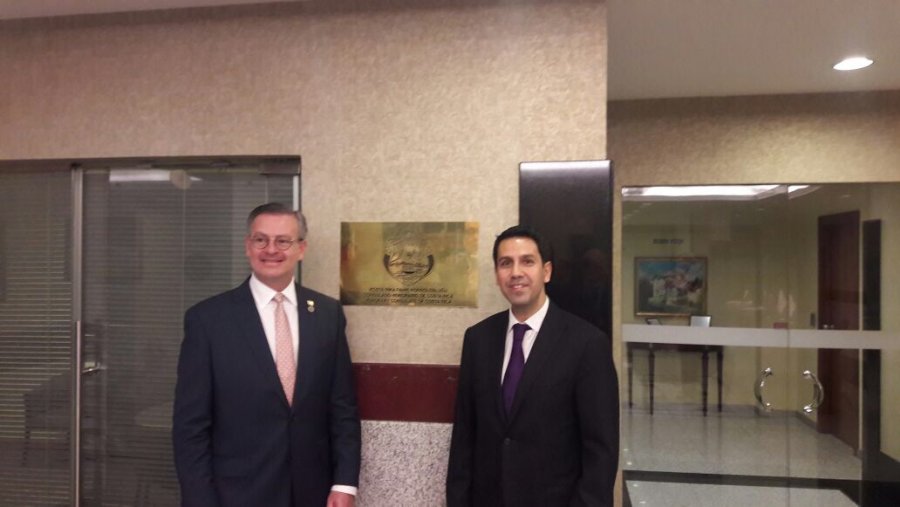 A photo taken in front of the Honorary Consul with Manuel González Sanz, who was the Foreign Minister during the term that Luis Gullermo Solis was Head of State
These days Trump is suggesting for NATO countries to increase their armaments. At the last NATO summit in the Belgium city of Brussels, US President Donald Trump defended that countries should spend 4 times their national income to defend their country.
Right now, this is at twice the suggested aim. He promised that by 2024, the contribution that the member countries make to the NATO budget, the domestic gross product will be increased by 2%.
NATO chief Jens Stoltenberg responded to Trump's statements by saying that there is a commitment to spend 2% of their annual output (GDP) on defence budgets. You can read the detailed article at this link: https://www.bbc.co.uk/news/world-europe-44808077
With all these negative effects on humanity, Costa Rica stands out with their approach of peace. Instead of spending its budget on military, Costa Rica spends this money on education. Education for all citizens is free. That's why the percentage of reading and writing skills of the country has risen to 97%. The majority of the new generation speak at least one foreign language. We hope the same for the rest of the countries. Because all this armouring and nuclear power is not a good sign for the world.
3- People with positive characters
From all the people I met in Costa Rica, there were 2 that I didn't like. I will not name those 2 people. This is a very small percentage. The general majority are positive and motivating people. I have friends there that are very close to me. I really enjoy spending time with Costa Ricans and even having meetings with them. That's why, with this pleasure, I execute my role as Honorary Consul with much happiness.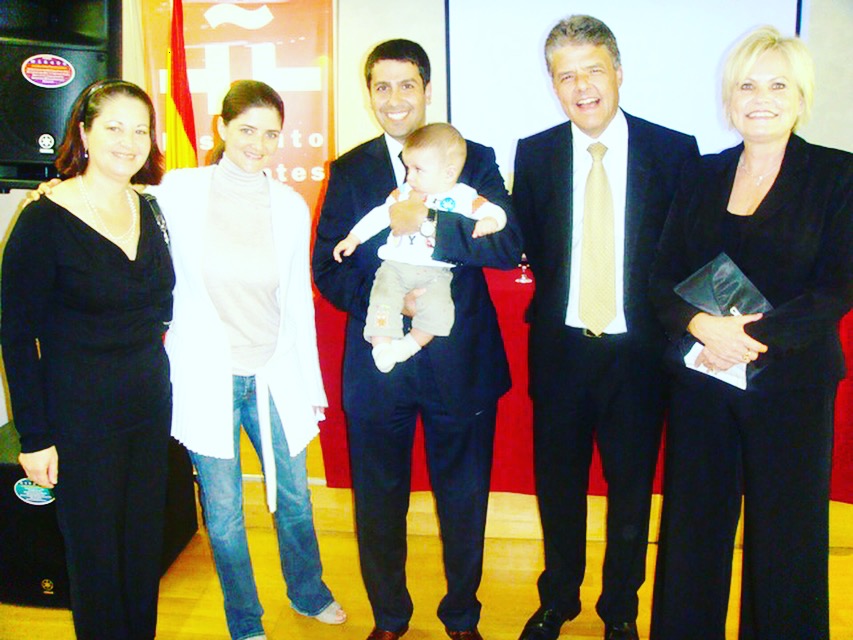 This is an example of positive characters, successful and good people. We took this photo on the Costa Rica Independence Day that is celebrated every year on the 15th of September, and from my left the Efes CEO (yes the Efes that we all know that is part of the Anadolu Group and has many facilities in this country), Mr Alejandro Jimenez and his wife Lucia Greco. From my right, the Four Seasons Hotel spa manager Viviana Quesada, her mother and her child in my arms.
4- The Pura Vida philosophy
Being happy is the centre of Costa Ricans lives and as part of the Latin American culture, dancing and having fun is a part of this. Infact, from the video below, you can see this sweet child is dancing and learning from a very young age that enjoying life is what's important.
As I have previously written in this article http://www.serhansuzer.com/en/pura-vida-or-endowing-life-with-meaning, Pura Vida is a typical philosophy of Costa Rica, which in Turkish terms would be "the good life", "living life to the fullest" or "positive life". No matter the context in which it is used, it is a term that radiates positivity. What I understood from "positive life" as an interpretation of "pura vida" is this: Life is joyous only to the extent to which it is endowed with meaning. It is for this reason that we should all assume responsibility for being productive in a positive and meaningful way. And this, too, is the primary purpose of this website, which I aim to enrich with each passing day with your contributions and participation.
5 - The natural beauty of the country
When you go to Costa Rica you immediately feel free. It has air like lemonade, tropical forests and natural beauties like a volcano. You feel so great in this environment. Everywhere is green. It has temperatures of 27-28 degrees all year round and with this, has tropical seasons of two kinds: dry season and wet season. The heat doesn't change, the only difference is, during the wet season at particular times of the day, there will be a downpour of what they call tropical rain. Experiencing this from time to time, I cannot explain how joyful it is to be exposed to that rain. Ultimately, water is life, so that's why the plants that get watered in abundance, really show their beauty in all lights. And for those that love to eat, I can tell you this. The amount of tropical fruits in Costa Rica are beyond comprehension. You can taste things you have never tasted before. They really have some interesting tropical fruits. And for those who love animals and nature, Costa Rica is the place for you. In a small country like Costa Rica (51.100km2), they have 6% of the worlds bio-diversity. You can find many different and interesting animals here. For further information, please visit this link: http://www.costarica-embassy.org/index.php?q=node/12
Now I'd like to share with you the lyrics of a song of Costa Rica which carries all the beauties of Costa Rica. Costa Ricans call themselves Tico (for men) and Tica (for women). If you ask why they say Tico, well, I have heard a few reasons for this. The thing that makes the most sense is that in Spanish, "tico" and "tica" equivalent is "ito" and "ita" which is used at the end of a word (like "cik" ve "cık" in Turkish) which makes an subject/object cuter, smaller or more sympathetic, it adds sincerity. Just like Costa Ricans. For example, "casa" in Spanish means "house". If you say this like "casita" or "casitica" it sounds like "cute little house".
You can listen to this amazing song sung by Carlos Guzman at this link: https://www.youtube.com/watch?v=k_b461aac3w
You can find the song lyrics below:
I Tico (Soy Tico)

I'm Tico, because I take Costa Rica in the bowels
because I cry when I hear a guitar,
when the marimba trembles, and with the sunset
I'm Tico and if I look out the window,
The mountain captivates me and my heart rejoices.
I am Tico, because I feel the songs of my land,
because I vibrate with the "Liberian Moon",
"Caballito Nicoyano", "La Patriótica", and "Pasión".
I'm Tico and when I look at the dawn,
yigüirro's lament accelerates the emotion.
And when the heavy downpours fall,
it's as if I were the seed,
the path smells of fertile soil
filling my simple soul with illusion.
I'm Tico because every time I meet,
a stranger friend, I show him my warmth.
I am Tico because I live in love
and proud of the earth that has inspired my song.
And when the heavy downpours fall,
it's as if I were the seed,
the path smells of fertile soil
filling my simple soul with illusion.
I am Tico because a purple nest,
The look adorns me and really impresses me.
I'm Tico and if that does not tell you anything,
I will show you my country ...
give me a chance!
*A clay colored song thrush bird is exclusive to Costa Rica
Like Costa Rican's who have achieved the Pura Vida philosophy, I wish to see humanity and people make positivity and a beautiful life as the centre of their lives…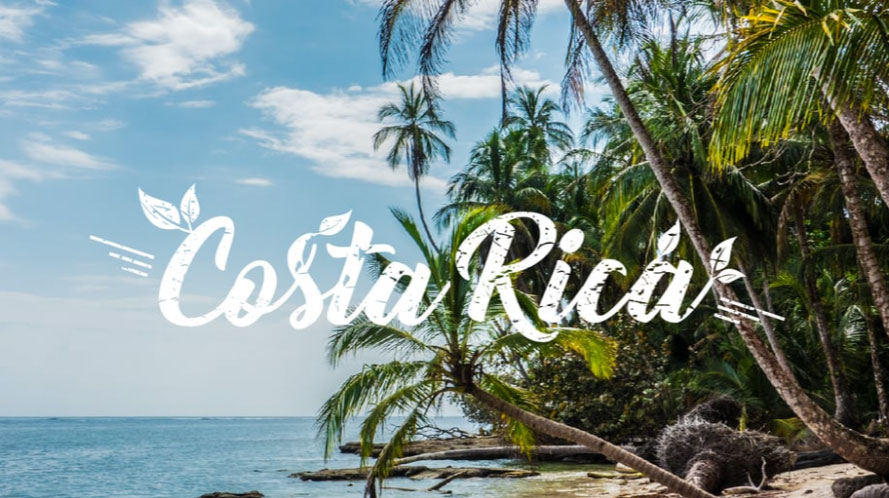 Tag: yaşam