"EDUCATION, EDUCATION, EDUCATION": IT MATTERS MOST…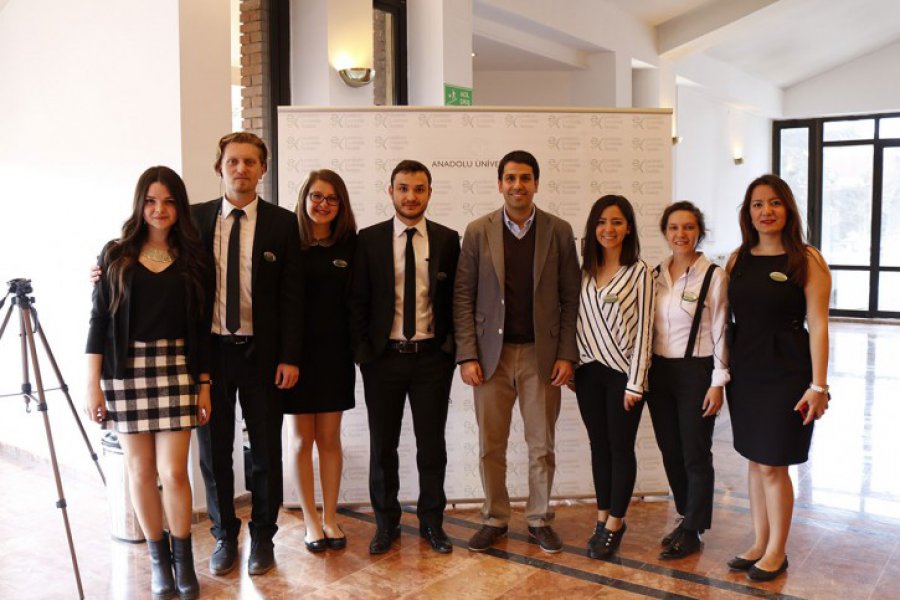 In my previous post, I wrote that only education can solve the problems currently plaguing Turkish sports, pointing out that we need to take a more serious approach not only to the education of our youth but to their parents and educators, and adding that I was striving to do everything in my power in this regard.
So, what am I able to do?
Let me say first of all that I am 38 years old. Once I had completed my studies I found that the pace of life became fast indeed. On many occasions I have taken charge of crisis management, most notably in our family firm. In fact, there were times I juggled several crises simultaneously. Kentbank, in particular, was one of several full-blown crises that we have always managed to resolve. I began my business career during a challenging period. As someone who has learned how to navigate the business world at a time when conditions are far from favourable, I compare myself to a "winter pilot" whose training took place in stormy winter conditions. I think it's fair to say that my experiences and achievements are comparable to those of a businessman in his fifties. There are some things I now do automatically. I get to the crux of the problem, decide whether or not it can be resolved, and immediately spring into action to find and execute the best possible solution.
I'm relatively young (some think I'm still doing a master's degree when I met them). I'm energetic, I have gained a depth of experience unusual for someone my age, and I truly value young people and enjoy reaching out to them. It is for this reason that I try to share my experiences with young people on every possible platform.
Last year, I delivered some 20 speeches, the vast majority of them at universities. Outside Turkey, I have spoken in America, Canada, Great Britain and Brazil. Each talk was different and was truly enjoyable for me. I have to admit, though, that my most motivational talks are those held at universities. When I look at university students I see the future of our country. That is what I agree to give talks at universities whenever my schedule allows. The institutions of higher learning where I have appeared include:
Istanbul Technical University, Istanbul University, Marmara University, Boğaziçi University, Sabancı University, Koç University, Bahçeşehir University, Culture University, Istanbul Aydın University, Dumlupınar University, Gaziantep University, Başkent University, Anadolu University, Niğde University, and Dokuz Eylül University. I have and will continue to speak at other universities as well. I have participated in general academic events in addition to addressing students in the fields of electrical, electronic, industrial, mechanical, environmental and forestry engineering.
Here are some visuals for events I've joined: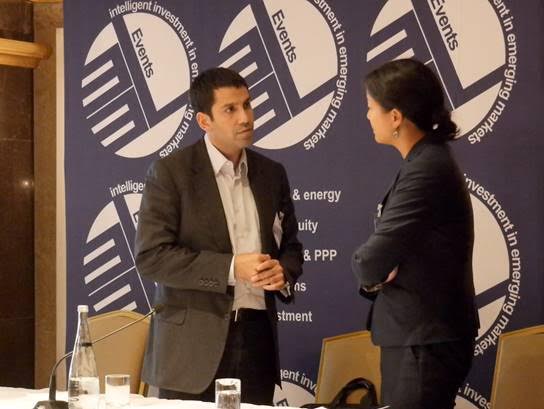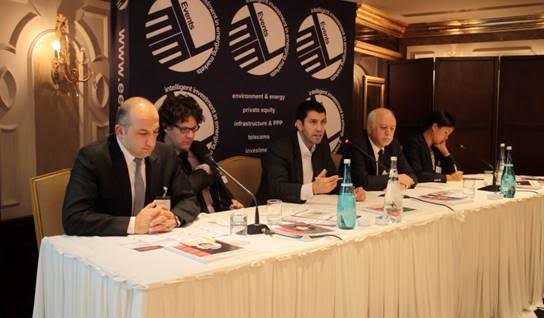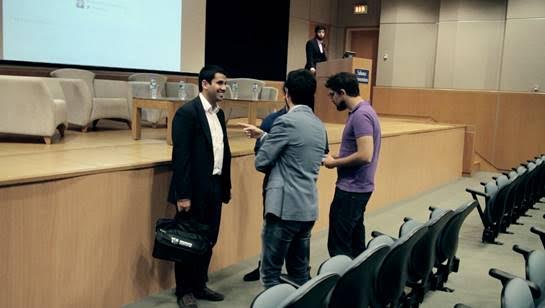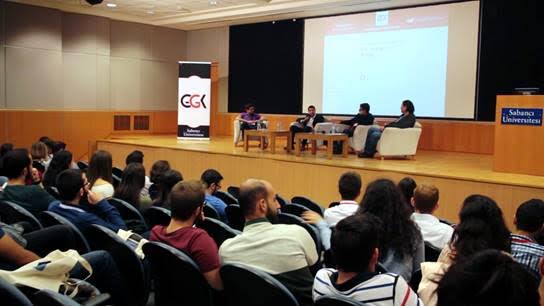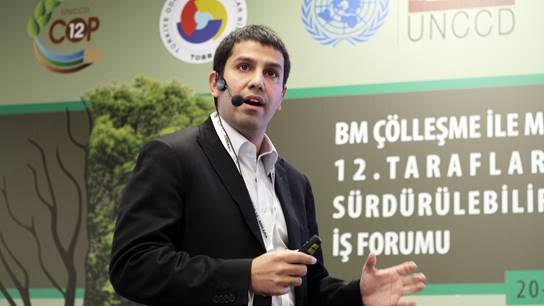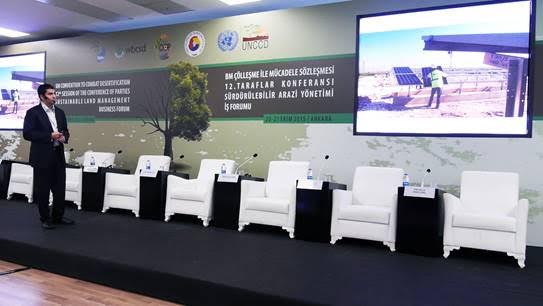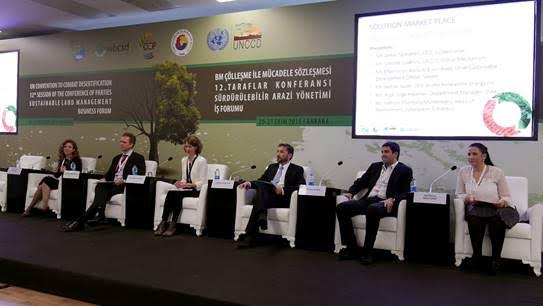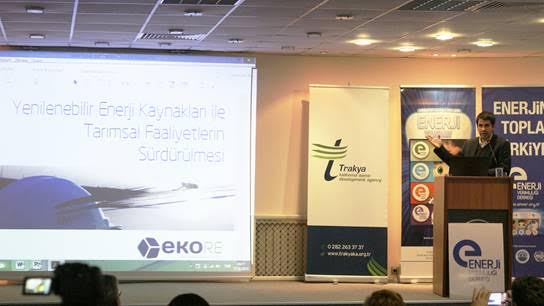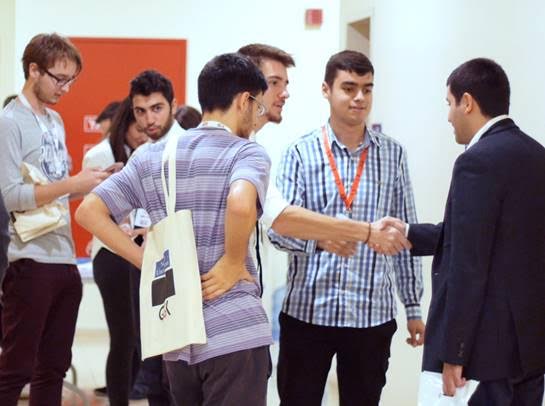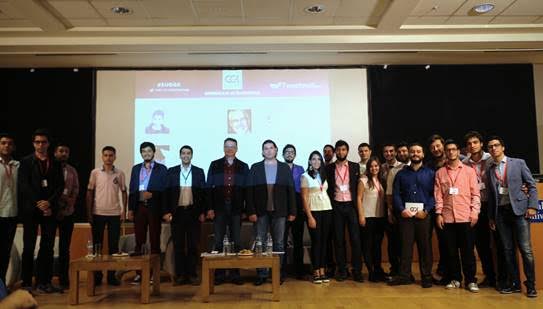 I couldn't refuse the students' request to shoot footage in various mediums. For example:
My university speeches include the following headings:
1- Renewable Energy
2- Sustainability
3- Environmental and Climate Change
4- Entrepreneurialism
5- Civil Society and Social Responsibility
6- Branding
7- Family Companies
Here is a montage from some of the speeches I delivered last year at various conferences/events:
Although the headings of my talks are sometimes the same, the content can be tailored to the relevant group. For example, a presentation on "sustainable energy" delivered at a mechanical engineering department would emphasize wind energy, while one delivered at an environmental studies or forestry department would include more information on biogas and biomass.
I enjoy fielding questions, especially difficult ones. Constructive criticism and debates should be encouraged, and that is why I try to answer questions in the spirit of a conversation in which the participants seek the answer.
I try to explain the big picture and underlying philosophy to engineering students facing a demanding curriculum.
At times, I'll get a surprisingly good question from students and at other times I'll be a little disappointed by the quality of the debate at a university where I would have expected better. One thing I can say, though, in general terms, is that the students are particularly drawn to working in fields involving sustainability, are keen to fill in the gaps in their educations, and are incredibly interested in innovation and technology.
My talks always end with the subject of how to be model young leader, which I summarize as follows:
1- Honesty: Never compromise when it comes to honesty. Every lie you tell will come back to haunt you at the most unexpected moment. Honesty is always the best policy.
2- Diligence: You will reach your targets only through hard work. Intelligence and natural talent lead to success only when paired with hard work.
3- Environmentalism: Let's respect the environment and never forget that natural resources are not a legacy from our elders but a responsibility we assume on behalf of later generations.
4- Patriotism: Be proud of your roots and your country. Don't allow unfair criticism of your birthplace to go unchallenged. I was the chairman of the Union of Turkish Students when I was studying in Canada. We were the most effective organization in Montreal and anti-Turkish lobbyists would find themselves vigorously opposed by us. When Turkey was slandered in classes we would speak up immediately. Take pride in your country and its people and speak out in its defence.
5- Become a global citizen: At the same time, become a global citizen. Today, I can communicate with anyone, anywhere in the world. That's because we speak the shared language of humanitarian values. No matter your mother tongue, you are human and you can speak the universal language of humanitarianism: love, respect, tolerance, optimism and a striving to be happy as you make others happy. Adopt these values and seek common ground.
6- Atatürkism: The very bedrock of our republic is Atatürkism. The founder of our country and his companions in arms bequeathed a set of principles to us. Love and respect our founding fathers, and learn more about them and what they stand for.
7- Constant improvement: People continue to learn at all ages. Push yourself to do so. Never simply tread water. Always strive for self-improvement. For example, despite having a heavy work schedule I went to a course when I was my thirties to learn Spanish. I'm proud of having done that because it enables me to communicate with over 500 million people in 22 countries. I'm so happy I pushed myself to learn a new language. I continue to learn and to read books on different subjects. Don't be idle. Life is short.
8- Be empathetic: Don't rush to judge, which only causes tension. Have empathy when you disagree with others. Put yourself in their shoes and try to see things from their perspective. It will improve your ability to communicate and understand.
9- Respect differences: We are all unique, even the members of the same family. I have a twin brother, but our appearances and characters are different. Sometimes we both wonder how we could be twins. Imagine, we emerged from our mother's womb ten minutes apart but we have virtually nothing else in common. Now imagine the people of our country, all 80 million of them. Each and everyone one of us has a different character, different background, and different interests. We are not carbon copies of each other. That would be contrary to the law of nature. In diversity lies richness. Let's enjoy these riches without offending and judging each other.
10- Decency in your professional and private life: I've met a number of men who became wealthy early in life. Some then chose a life of women, yachts and luxury. Believe me, that way is a dead end of disappointment. Stay humble and decent. Treat others with courtesy in both your professional and private life. Don't allow fame, riches or popularity to spoil your character.
I gave my most recent talk at Eskişehir Anadolu University. It was one of my favourites in terms of the organization and hospitality, the student participation and interest, the questions asked during and after the conference, and the beauty of the city. At the end of the conference two students from Osmangazi University, which is also in Eskişehir, came over and asked me if I would give a talk at their school as well. "How could I refuse to give a talk in such a wonderful city with such wonderful people," I replied. I smiled and said, "Of course I'll come."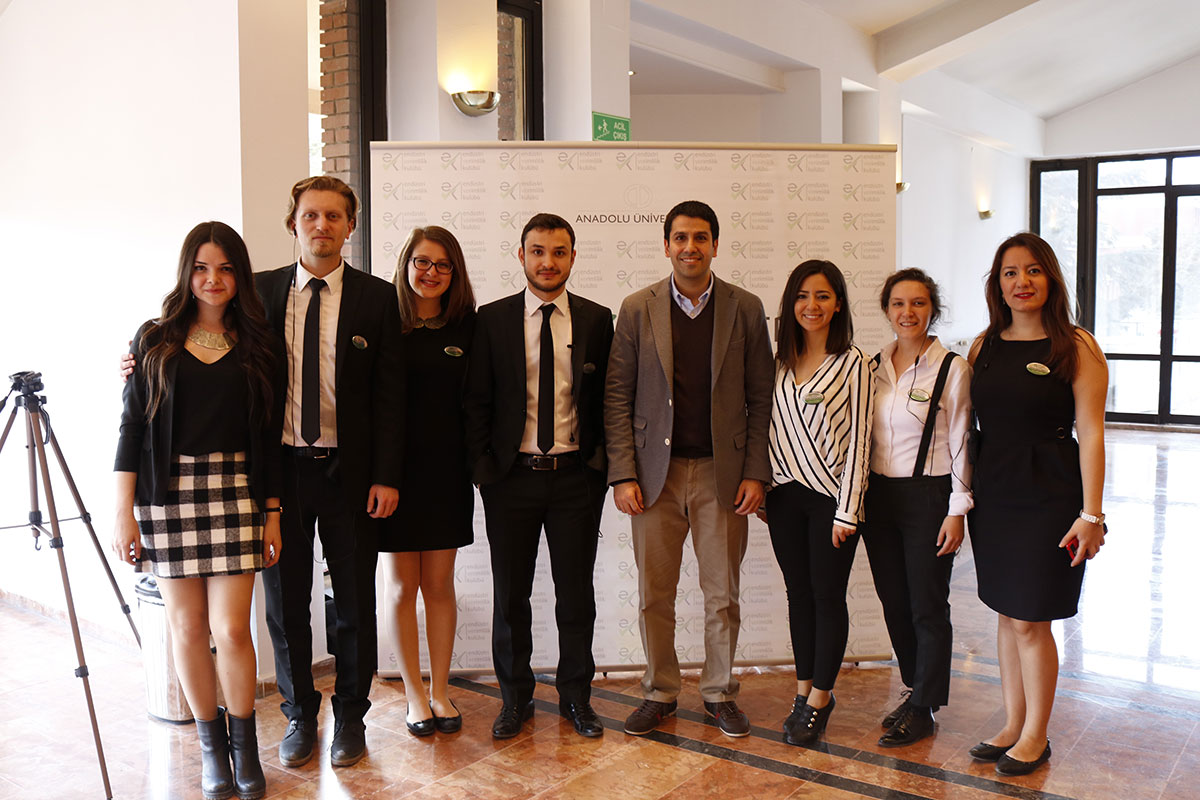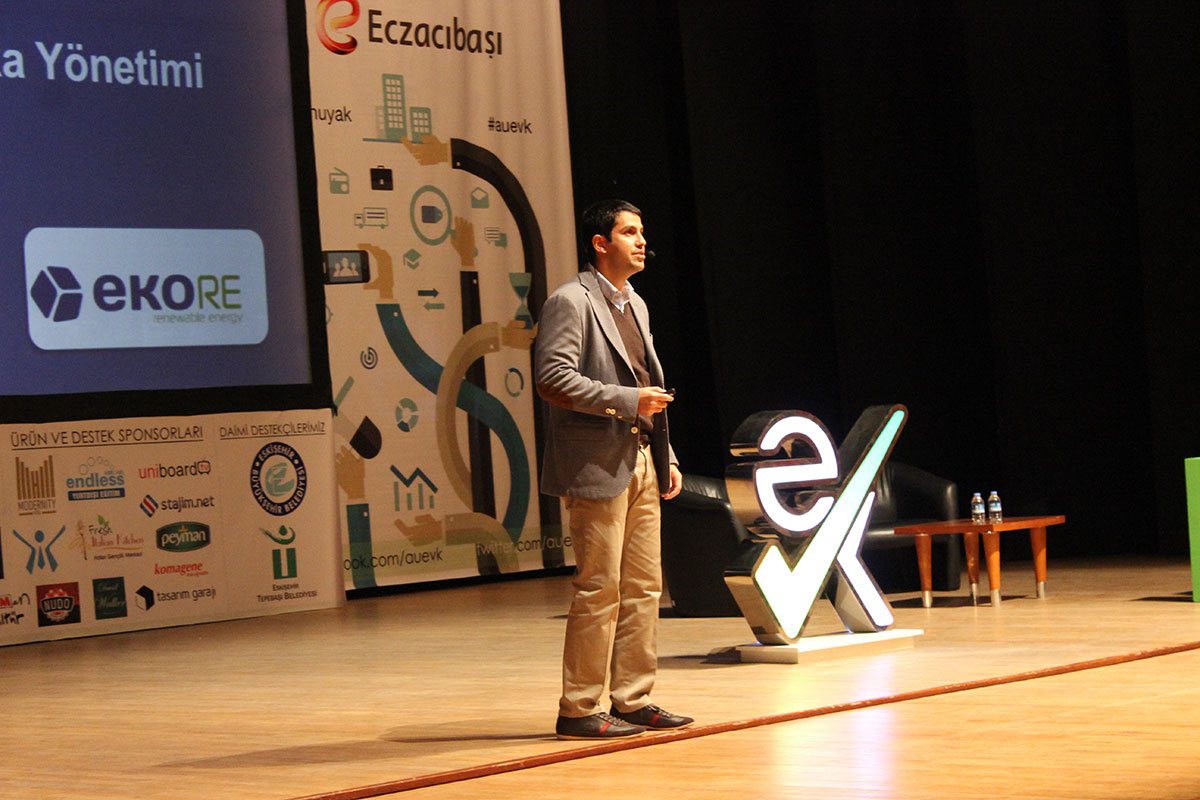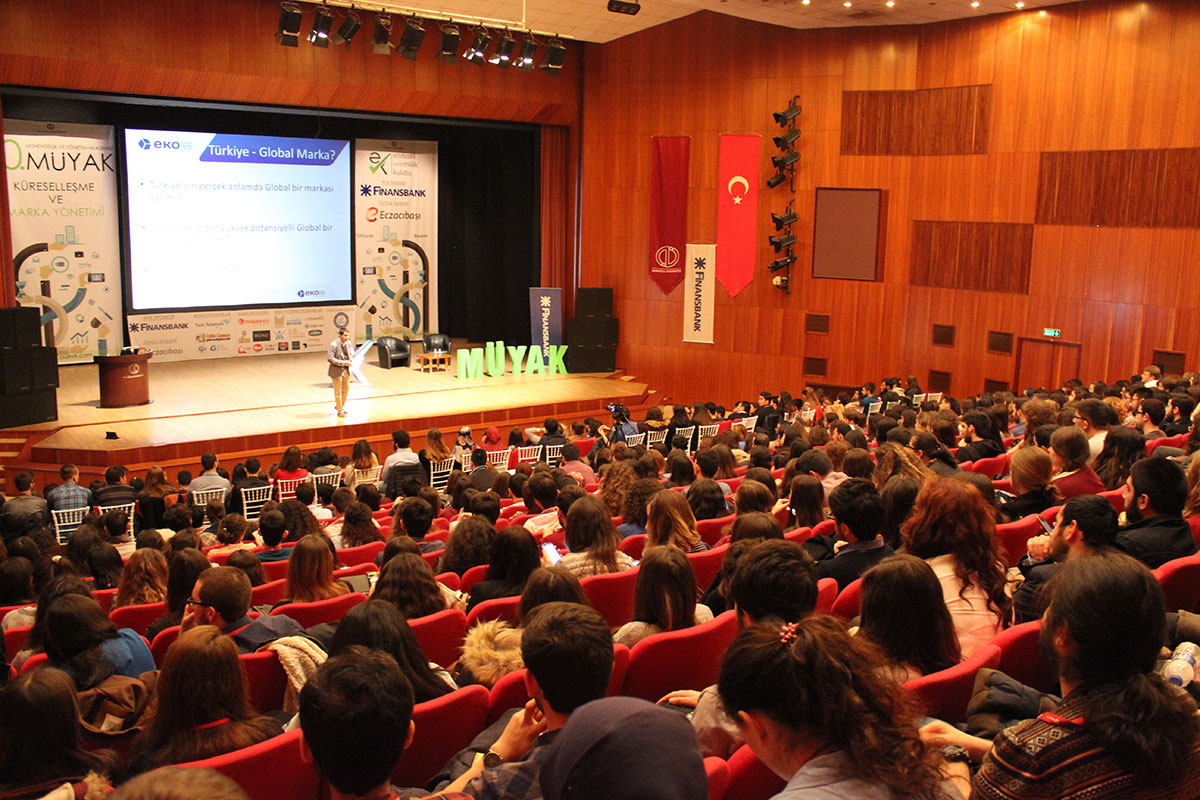 Next up is Ankara, a city I visit once a week for work. I've been invited to speak for the second time at Başkent University while I'm there. Let me take this opportunity to say how upset I am by the bombings in Ankara and to express my condolences. I hope we have seen the last of such incidents. It's such a shame for our country and our people.
I will continue to do what I can to contribute to the development of our country and to identifying and executing solutions to our social issues. We have created a model that I believe will go a long way toward addressing problems in our provinces, cities and districts. This model has the potential to spread across the world and will be adopted in a number of countries. It was developed here in Turkey, by us.
My next post will be about the "Support Project" of the Basic Necessities Association, of which I am the founding chairman. See you next week…
Tag: eğitim