Farewelling Nişantasi with drums and trumpets!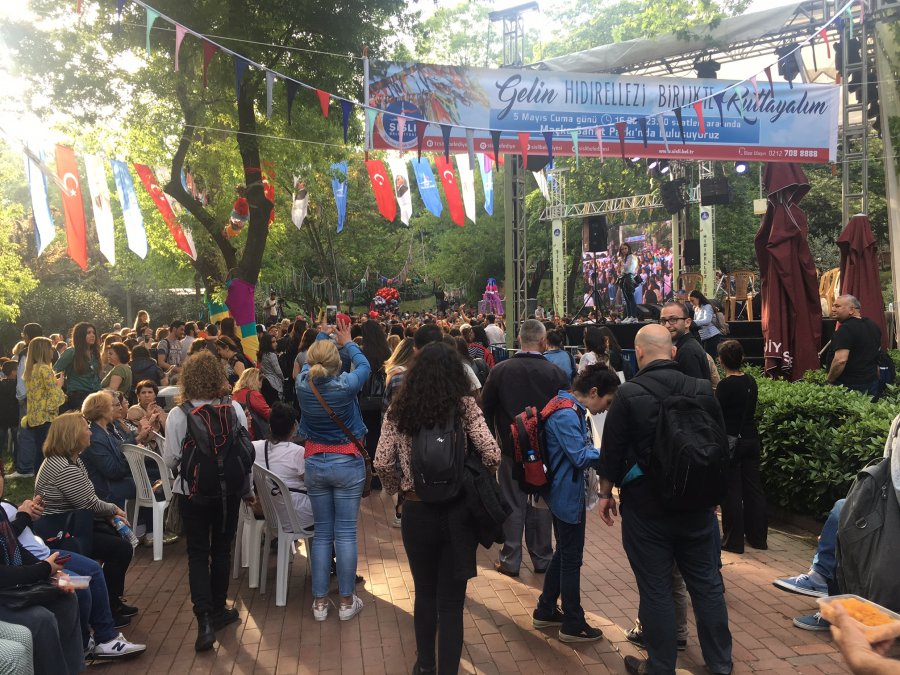 Leaving my house in Nişantasi, where I lived for 10 years, to set sail for broader horizons and move near our office building in Cekmekoy (Tasdelen), to a house located inside a forest; and the adventure and sadness this bought, along with the traditional Hidirellez celebrations effectively left their mark.
Last year, we had decided to merge our firms call centre EkoCC with another important player of the sector, Vodasoft. You can find my blog regarding this at the below link:
http://serhansuzer.com/en/a-giant-contact-center-rises-from-the-ashes
After this decision, we appointed Tasdelen (a suburb in Cekmekoy) as our new office space. The area in our Tasdelen office is 8.500m2. It will be the biggest location in Istanbul to host a call centre. At the moment, EkoCCS, which is serving 120 brands, will also be the venue for other ventures. Our new Tasdelen office, which will also host our renewable energy firm EkoRE, our fintech firm Moka and our Wi-Fi Analytics firm Bonbon, will also have a fitness salon, library, conference room, hobby areas, terrace and café, which will provide pleasure and a comfortable environment for our workers, which I had mentioned once before. When moving to an office like this, the most important question I was facing was: how will I deal with the traffic?
I can say I have been absolutely perished travelling between Nişantasi and Maltepe for the past 4 years. I have had absolute pleasure living in Nişantasi, but being my first priority, isn't it more logical for me to live closer to work?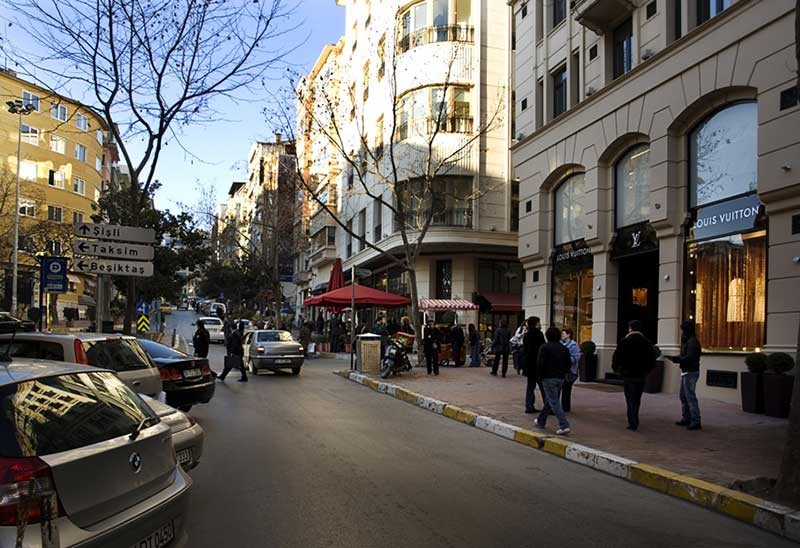 For a very long time, I rejected leaving Nişantasi. Maybe the idea of the office moving from Maltepe to Tasdelen may well have been the means for me to decide. Thus, that was what had happened. I didn't want to deal with the bridge traffic any longer. That's why I started to think about 'would I also need to move, can I handle the traffic, if I move, where would I move to?'. I had heard about Cekmekoy before. After researching it, the idea of living in a forest in Cekmekoy started to sound good. I started telling my close friends of the idea of possibly moving. Infact, going one step forward; I literally declared it in my year end article. That article:
http://serhansuzer.com/en/new-targets-and-hopes-for-a-new-year
A decision that came in 5 minutes
In the end, I made a decision on a Sunday and started house hunting. The estates I visited were nice but not how I had planned in my head. I can generally make quick decisions because I can also imagine what I want in my mind. When I see that picture in my mind, I can make a decision without a doubt. The houses in the estates I visited were not matching the ones in my mind. The real estate agent, Miss Hatice planned for another option once we had done with all the visits. She asked if I had liked any up until now. I did advise the houses were nice but none that sat well with me and if she could show me another option. She also advised there was another place she'd like to show me but couldnt right then as the agent was not available. In the end, we organised a time and visited it the next day (Monday).
There was a coordination between the agents. I visited the house with Miss Hatice, the other agent who has the authority to the house and the neighbour who would show us around. I went up to the top level. I had decided within 5 minutes. There were some questions on my mind. I asked the neighbour. There was nothing to doubt me in his answers. We went outside and I said to the agents "this house is suitable for me". I did advise that yes I made a quick decision, but if we could agree on the rent, that I'd like to take it. We got in touch with the owners who were living in Hong Kong. We agreed on the rent. I sent the deposit, we signed the contract with the owners sibling and it was all finalised. And on the weekend, one of the owners came. As a family, they packed all the furniture in the house. And from 2nd May onwards, I had officially taken the place over.
7 giant bags of paper!
Next in line was the real trial, moving house! This was not something easy. Thank God, I had my childhood helper, Miss Esma, my mother and my driver, Mr Munir. It still took a pretty long time to pack up the house. Especially because I worked all night last Friday.
The most time was taken in my home office room. Oh my lord! 7 rubbish bags full of paper came out of there (all of which went to the recycling of course). And I couldnt finish it all "I'll pack the remainder in the new house" I said. These were the products of the past 10 years. Actually it was good to have to shuffle through them. That night as I was packing up the house, there was the traditional Hidirellez festival at the Macka Park near my house. The entertainment went non-stop from 6pm to 11.30pm, playing music, folk songs and announcements.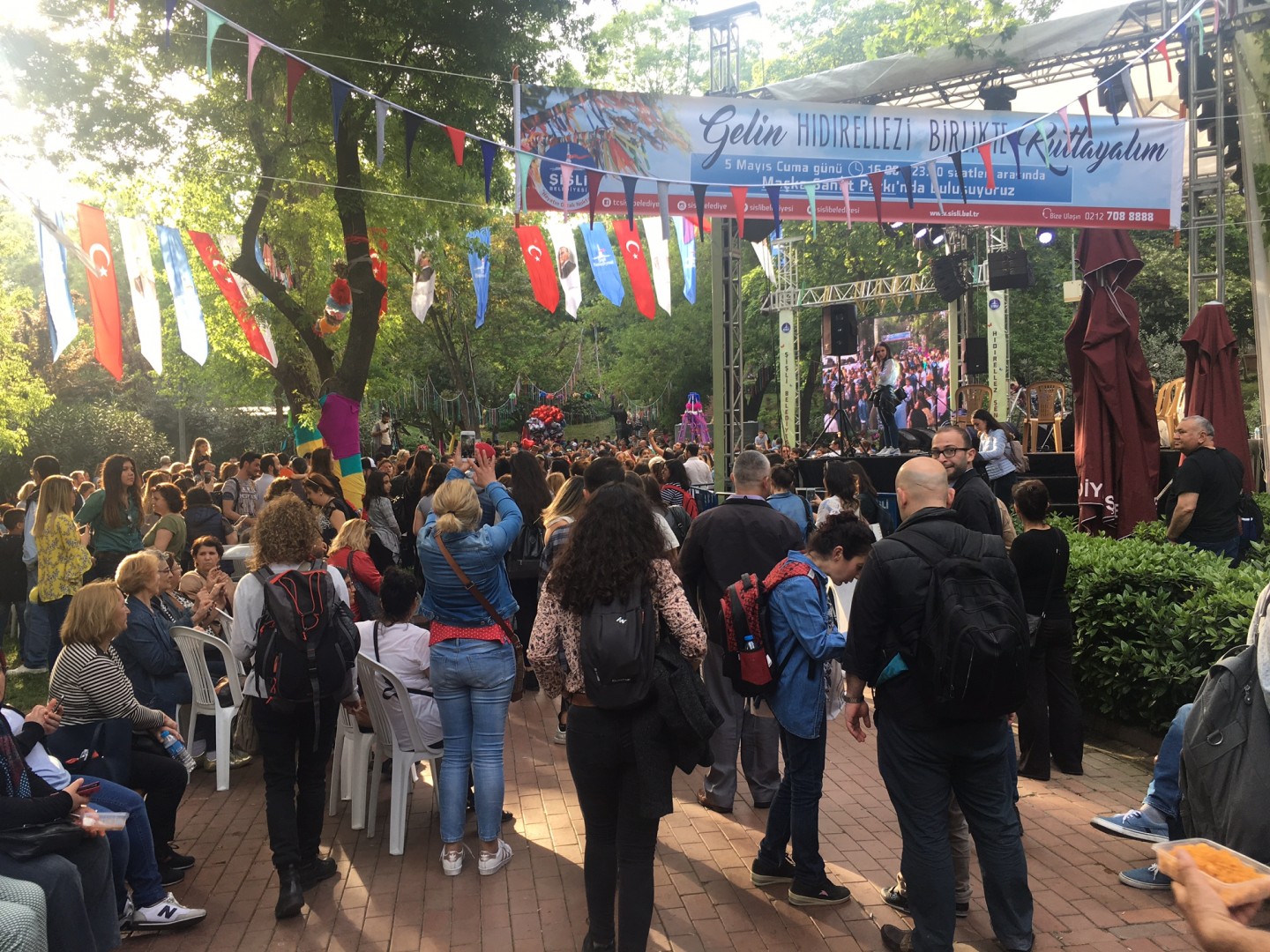 While I was packing the documents in the working room, Miss Esma came up to me with a wicked smile and said "Mr Serhan, they are playing the drums and trumpets because you are finally leaving", to which I broke out in immense laughter and said "I believe they are farewelling me in the best possible way. I would like farewells to be fun rather than sad. Its been a farewell exactly how I'd like it to be". She then said, "Of course, thats another way to look at it" and went into the next room.
If you would like to learn about Hidirellez and what it is, please visit the article via this link:
http://www.turizmglobal.com/5-6-mayis-edirne-hidirellez-senlikleri/
.
Being farewelled by celebrating life
Jokes aside, the fact that farewells are saddening hurts my feelings. Everyone has a life expectancy. When I'd die, instead of my relatives being upset, I'd like them on the contrary to celebrate, share memories and celebrate life when farewelling me. I will touch on this in the future.
The next morning (Saturday) at 8.15am, the removalists were at my door. Thinking we had taken care of the majority of things, they still spent so much time and effort packing up the house. My team; my mother, Miss Esma and Mr Munir came at 9am. We were only able to leave the house together by 1pm. I rang my old landlord, he sent his driver to whom I handed over the key.
Before I had packed the house, only 5 days before, I had a long meal and sharing of memories with my old landlord. I remember the first time I had come to the house. At that point, I used to live in Suzer Plaza. Although it seemed like an advantage living and working in the same building, but in actual fact it was boring. Sometimes you want to go outside and walk, have your feet touch the soil. For that reason, on my own accord, I decided to leave maybe Istanbuls most luxurious residences (it was definitely the one with the best view). And the person who leased my place after me was a Besiktas football player at the time, Simao. While I was looking for a villa on the Bosphorus, the idea of the traffic congestion in the area changed my mind, so I went with choosing a suburb closest to us, being Nişantasi. And I described the exact same things to the first agent I met "high ceilings, view of green, some place central". I didn't like any of the apartments they showed me. I found the apartment I wanted after a two month search. I lived in this amazing apartment for close to 10 years. I will write about this story in detail in the future.
The love and friendship of the community
If we go back to that day, our apartment manager Mr Hanifi was continuously coming and going and like always, helping us. He looked upset like he was about to cry. When I first saw him I asked "What's the matter Mr Hanifi, why is your face down?" and he said "it's nothing like you'd know Mr Serhan, I couldn't sleep all night. I am very upset about you leaving". To that I said "don't worry, I am leaving here but we'll always be in contact. If you need anything, you can call me anytime".
Thanks to the community also, where traffic is always congested, they had given me a car park spot. This helped with the removalists.
To much gratitude, my landlord and apartment tenants in true form adopted me. Everyone in that apartment were actually related. I was the only outsider, but in the 10 years, they saw me as one of them. I was still living the sadness of losing my neighbor down the hall in January. I'd like to share my article I wrote about this titled 'On living'
http://serhansuzer.com/en/on-living
To witness the apartment and infact the community to take ownership of me like this, was an amazing feeling. There is no secret of how to treat people or how to make them feel good. If you don't hold back your greetings, help them when they need, to smile when they feel your positive aura, and the most important, instead of being a burden, if you provide them with a shoulder to lean on and do this without expectation, then this is the perception they'll have of you. You truly become a part of the community and the apartment.
A sudden burst of rain started the moment I was about to leave my Nişantasi house. It was raining like never before. And this was of course an interesting coincidence. From what I know, rain is supposed to be seen as a blessing. Wishing for the best.
From exhaust to an oxygen coma
Kindness and friendship really is a feeling that comes from within. There are many kinds of people in the world we live in. They haven't said "May God help us to meet the right people" for nothing. There are people that even use the good in this world. By saying things like "this is for the good, by saying I'm a young social entrepreneur, by saying I'm an idealist, by saying for the sake of my children, by saying were actually saving the world"; by using these kinds of things and other ideas that you'd not ever think of, they abuse the right and benefit from them, and by trying not to make it obvious and by breaking all the rules. But we're no fools.
For those who are genuinely kind and friendly, I have all the time for but those who disguise themselves as good Samaritans to do bad, I have no forgiveness for. I'll do whatever is required.
That's why we got along so well with the Nişantasi community. I'd like to start by thanking first my old landlord, a true Istanbulian lady, Miss Nilgun, to my favorite neighbor who passed away, Miss Sayeinur and to all the beautiful people in our apartment and in our neighborhood.
I still love Nişantasi despite the noise, chaos and exhaust fumes. Infact, in honor of this, I plan to write you all a guide about Nişantasi within this month.
Now living in the forest in Cekmekoy, the cells in my body have no idea what to do with all this excess oxygen. While I was sleeping on average of 4-5 hours in Nişantasi (partly because of the noise), I am now on average sleeping 7 hours. I feel refreshed.
When I move to the new office on the 22nd of May, my productivity will go up 2-3 times more. Better days are coming…
Tag: anı