#FesttogetherAtHome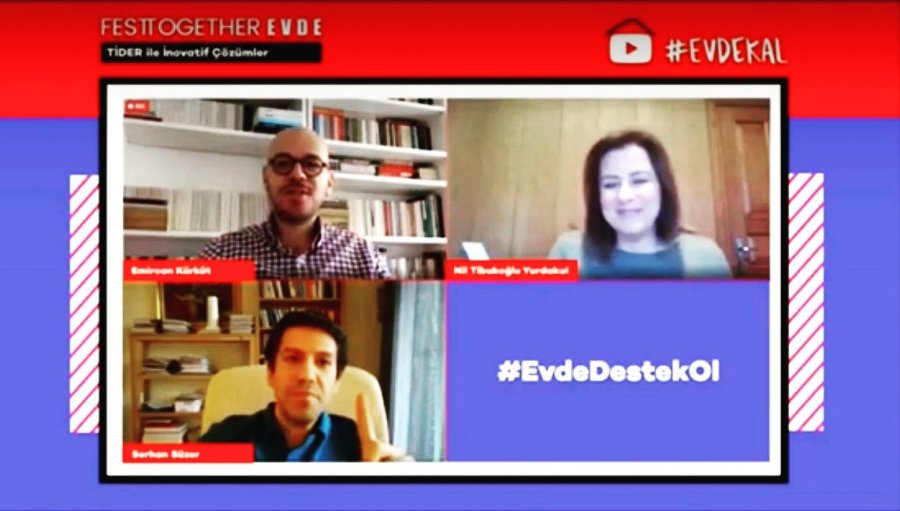 Together with last years "Eğlen İz Bırakma" (have fun, leave no trace) motto, we organised the first Festtogether, on the sustainability concept created for the first time in Turkia which was a fantastic program and gave much pleasure to all participants. This year, while we live through the outbreak of Covid-19, the festival concept was brought home, again being a first in Turkia.
All of our NGO brothers and sisters contributed to this wonderful festival organized under the leadership of İhtiyaç Haritası (Needs Map). Last year, when my dear friends, Ali Ercan and Mert Firat, told me they wanted to organise the Festtogether with the TIDER "waste prevention" vision, which was applied at the Bozcaada Marathon and Cunda Triathlon, I was very happy as this would be a first at a festival in Turkia. I personally like the fact that what we do on behalf of the society is presented to a wider audience with different models.
Last year, we gave them the support we could in all matters they needed in addition to applying the vision of preventing waste. In my next blog post, I will write about the first Festtogether we held last year.
Since the Elazig earthquake in April, we have been conducting weekly meetings at the NGO Disaster Coordination Platform where we met with Ali Ercan and Sarıca whom talked about the Festtogether at Home, which they planned to organize this year. They wanted our support. To remind you, I am sharing the link of my blog post, where I announced the NGO Disaster Coordination Platform for the first time: https://www.serhansuzer.com/en/elazigda-bizim-stklar-tarih-yaziyor
Coordination in all kinds of disasters
I've known Ali Ercan for a very long time. Thanks to Ali Ercan, I met everyone who worked at İhtiyaç Haritası and Idema and we also get along very well. Our friendship with all NGOs in the NGO Disaster Coordination Platform has been strengthened since Elazig. Now that everyone knows each other very well, we know what we can do, we are all in coordination in these post-Elazig disasters and in these days when we are experiencing a coronavirus epidemic. That's why our brothers from the İhtiyaç Haritası felt the need to announce this on this platform. Professionals of all NGOs on the platform pledged support for the Festtogether at Home organization at our weekly meeting on May 2nd.
We all did our best to contribute to this great idea and organization. The time passed very quickly after our weekly meeting on May 2nd. There were two shoots that interested me that week. In the first, TIDER General Manager Nil Tibukoğlu Yurdakul and I spoke in the moderation of Emircan Kürküt in the panel titled "Innovative Solutions with TIDER in the Pandemic". Here are 3 images from this shoot: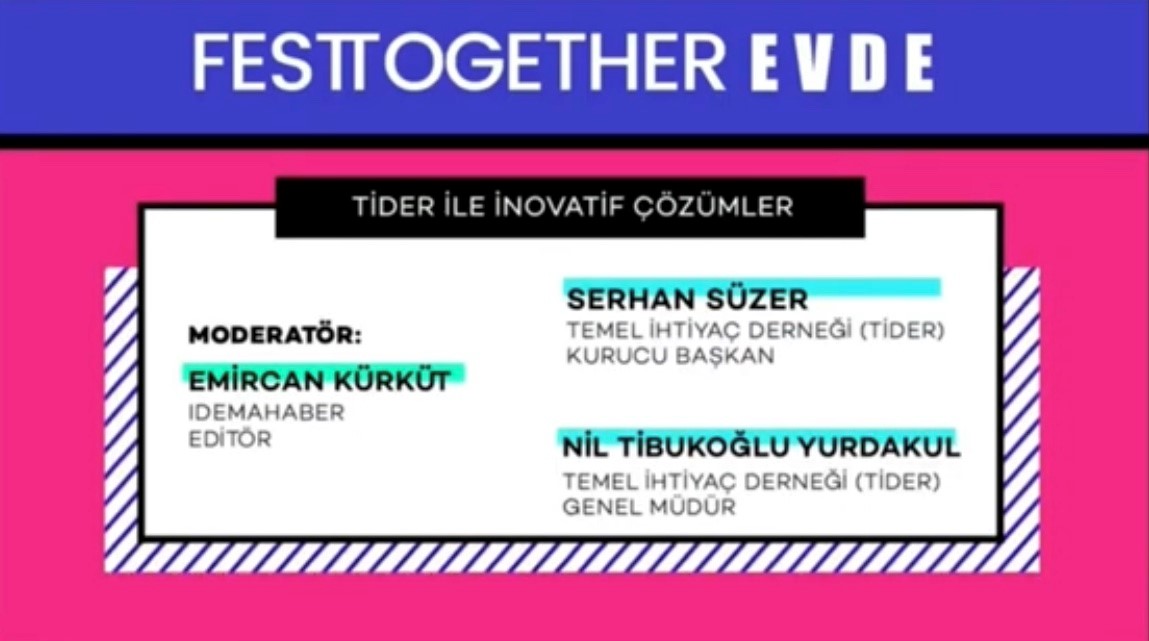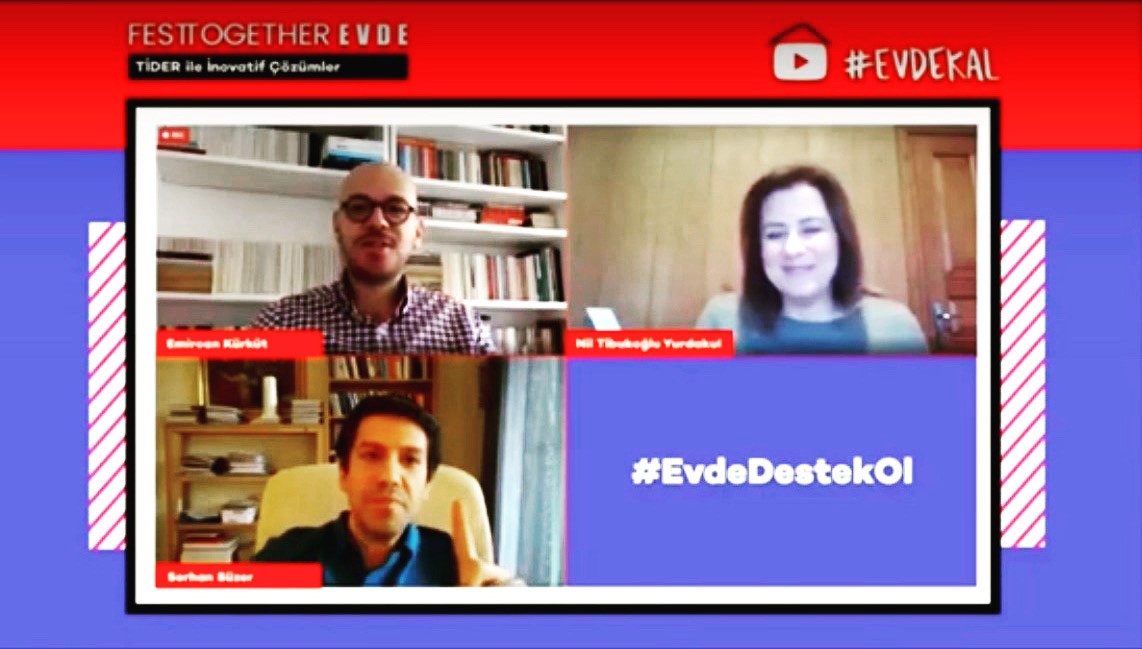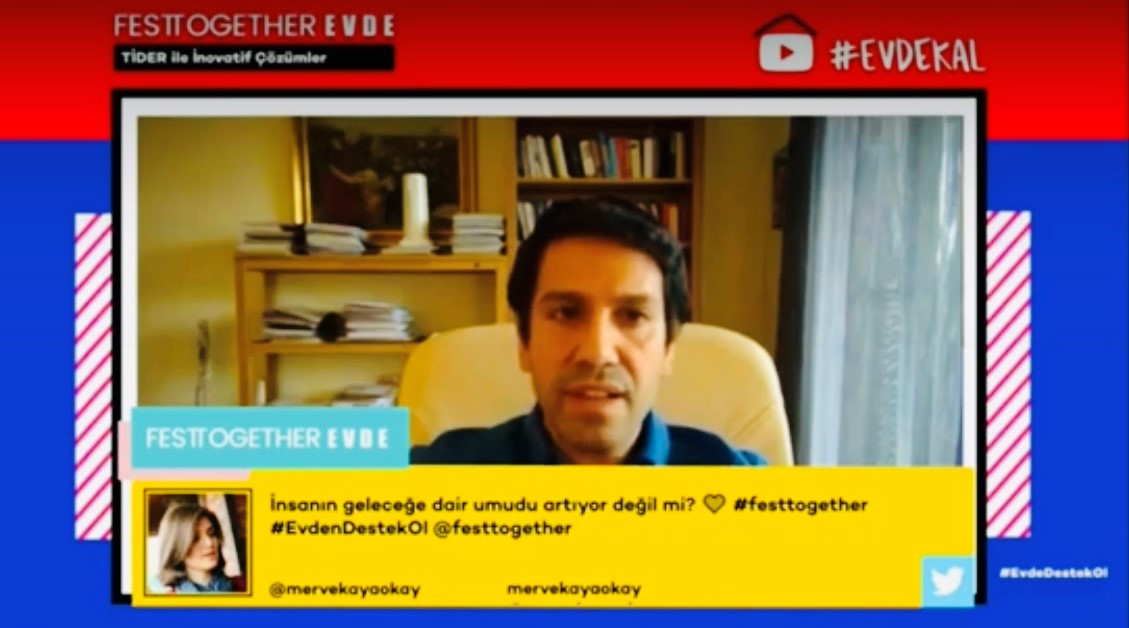 This is the video of the panel titled "Innovative solutions with TIDER":
In the second panel titled "A Story of Solidarity in Civil Society Organizations", TIDER's chairman Hande Tibuk and representatives of all our NGO brothers spoke: Sarica from Ihtiyaç Harita, Sema from Hayata Destek, Mert from Ahtapot Gönüllüleri, Murat from TOG, Tarık from AHBAP, Burcu from AÇEV, Erden from Nef Foundation and Ahmet from Çorbada Tuzun Olsun.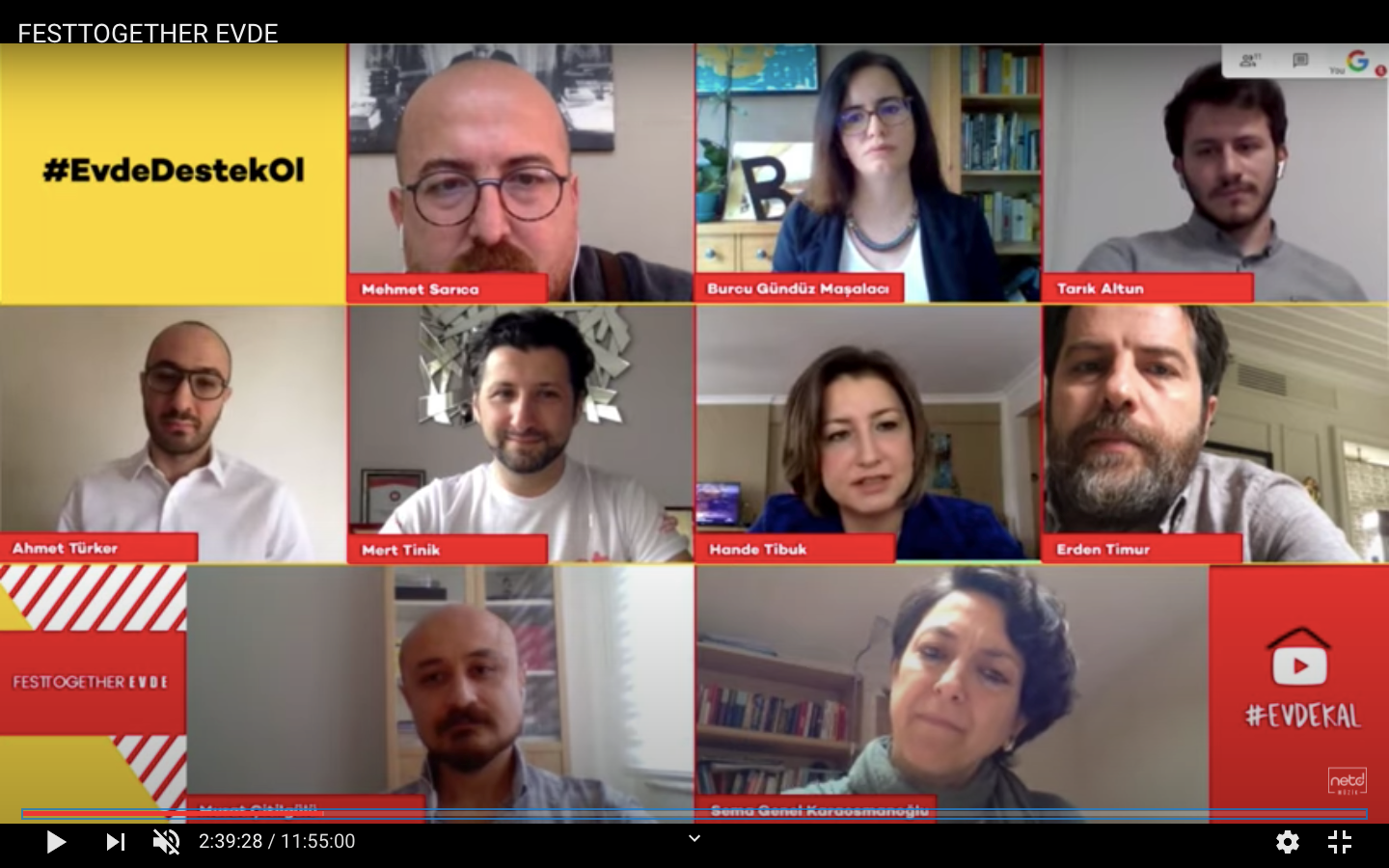 As TIDER, we received a great thank you from our sister organization Ihtiyaç Harita after the event for our contribution to Festtogether: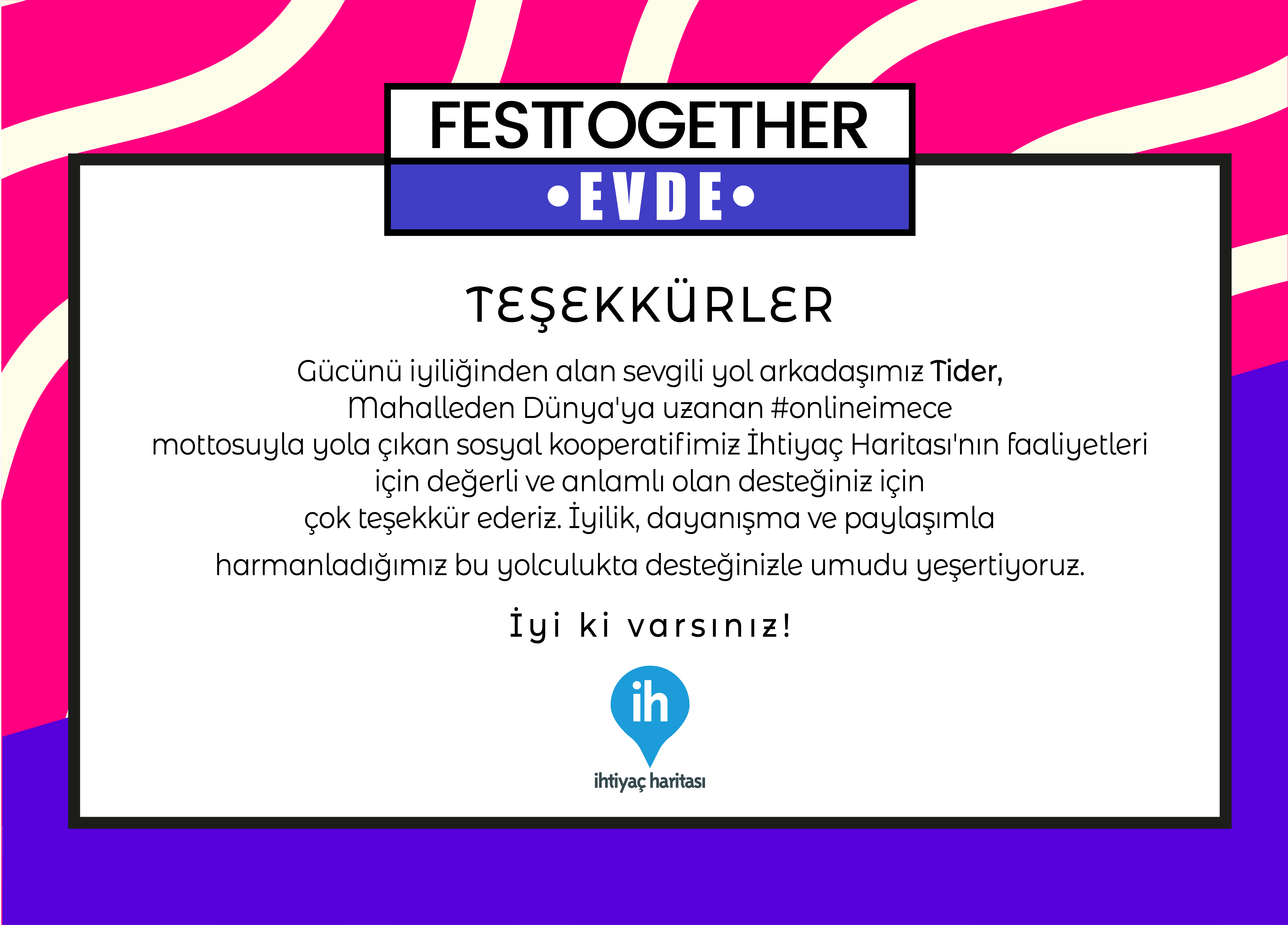 In addition to these two panels at this festival held on May 9, 2020, other very valuable panels and speeches were held. Here is the program that took place in the morning: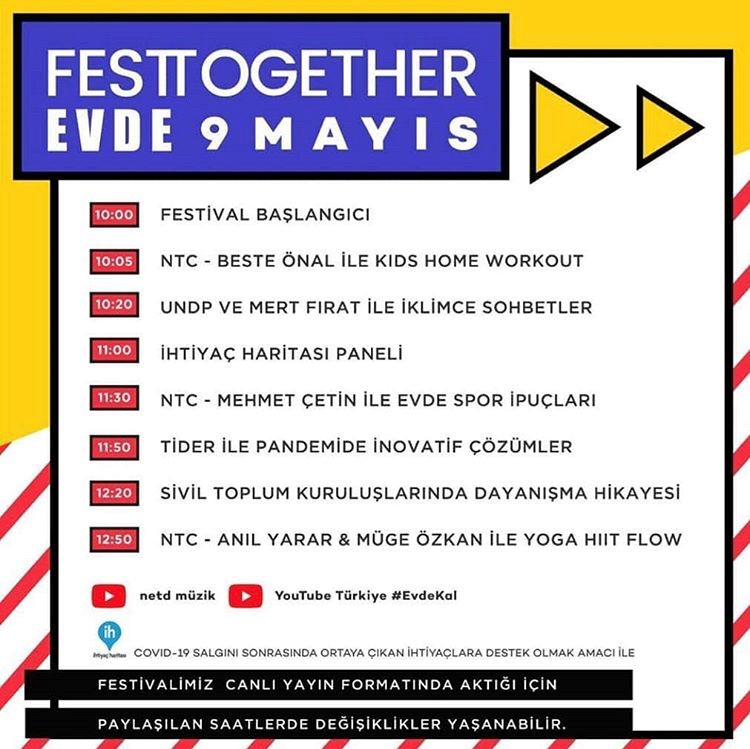 With valuable speeches in the afternoon, the music festival started after 4.20pm. I would also like to share the afternoon program: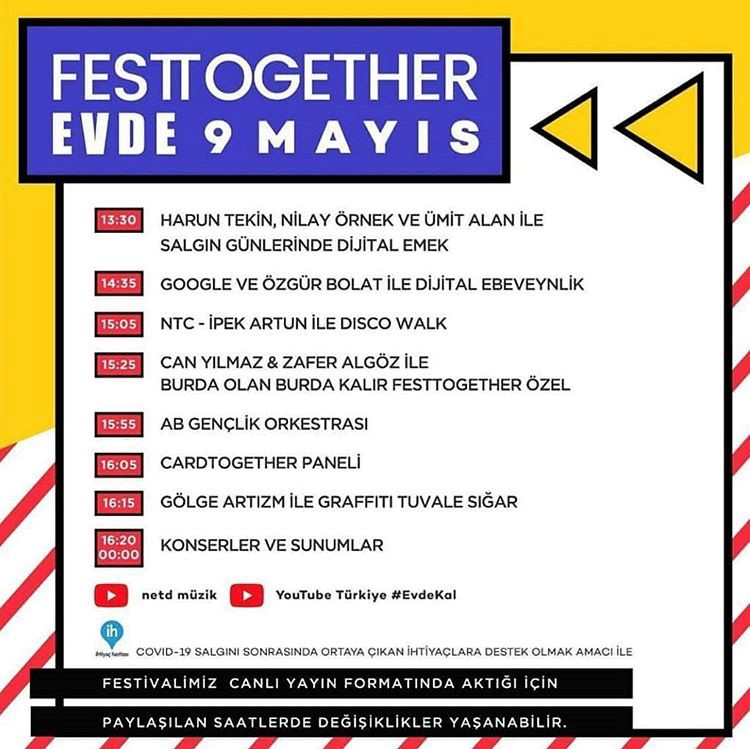 You can access this festival published on YouTube from the official site of Festtogether. I recommend that you check out this website for more information: http://festttogether.com/
The first digital festival as supported by Turkia
Festtogether at home; was brought to life via the Turkia and the NetD music channels on YouTube, and due to the Covid-19 outbreak, the needs listed on the İhtiyaç Haritasi list was to be met with the supporters, and was Turkia's first digital festival. In the program of the festival, which is prepared to reveal the transformative effect of digital with the focus of social benefit and the unifying power of music; Presentations by the host artists, music broadcasts prepared by guest artists exclusively for Festtogether, and panels and events on climate, environment, sports, individual sustainability with expert names took place. Festtogether at Home was organized in a way to be streamed during the day between 10am and midnight via Turkey and NetD YouTube Music channels.
These are the images of the memories from the festival: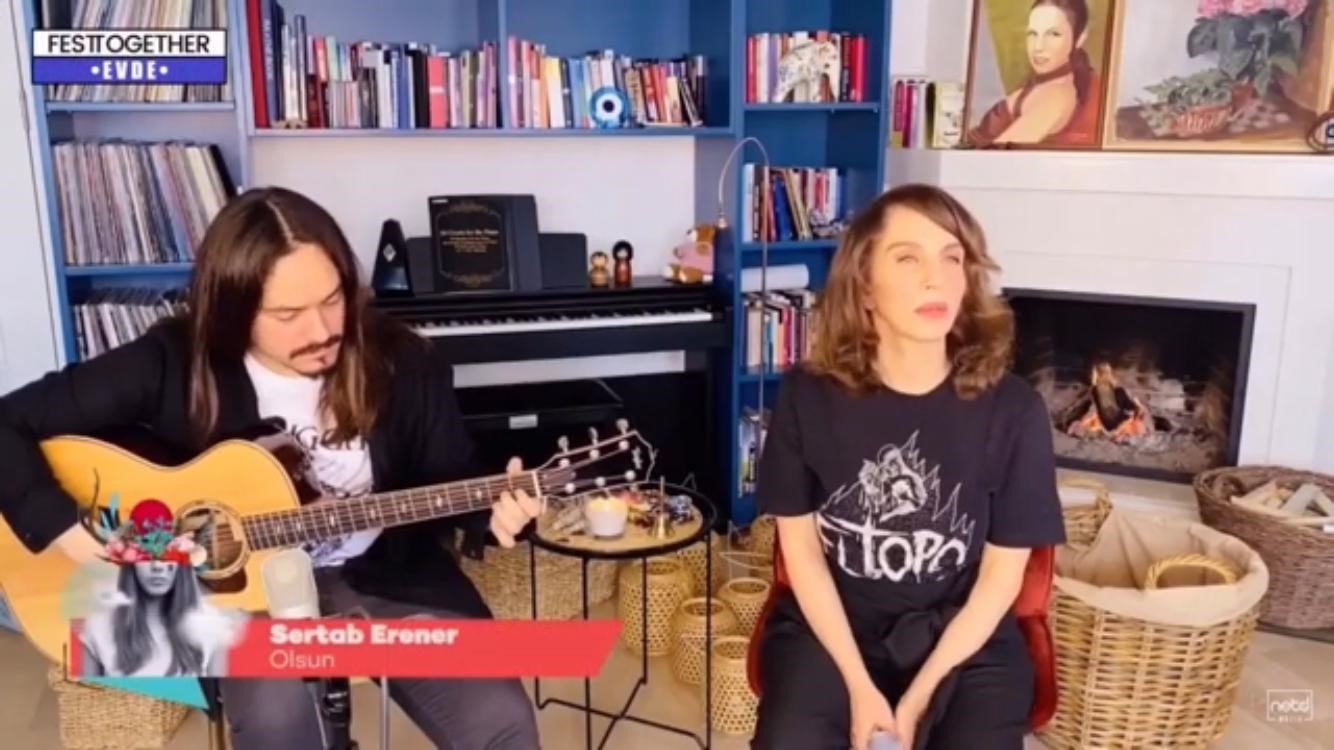 Sertap Erener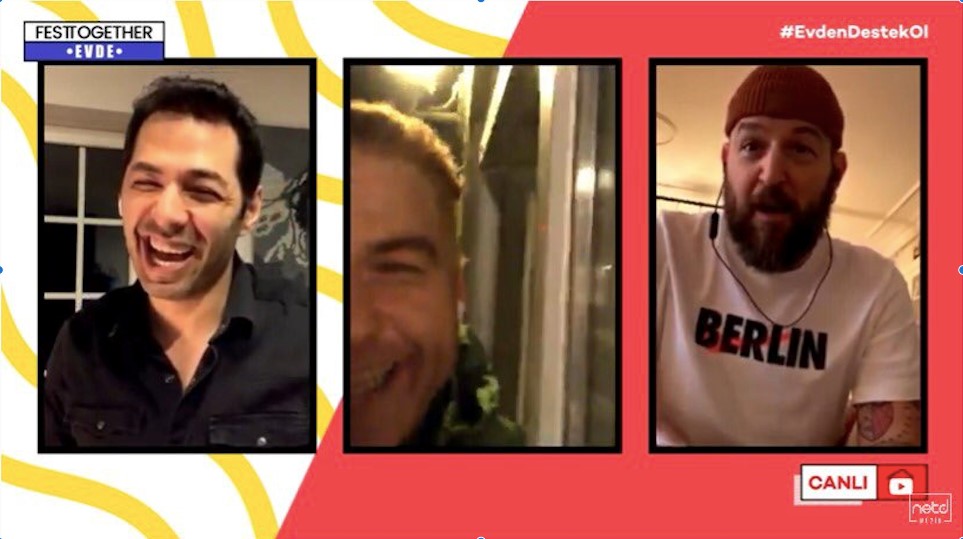 From left: Mert Fırat Actor - UNDP Goodwill Ambassador. Centre: Gökhan Özoğuz - Athena. Right: Hakan Özoğuz - Athena.
For more information about the festival, you can look up the news release issued: http://www.idemahaber.com/turkiyenin-iyilik-odakli-ilk-muzik-festivali-festtogether-bu-yil-dijital-olarak-duzenlendi/

Need support for 344,090 people
Turkia's first use of the concept of sustainability is the Festtogether festival, held this year with the at home concept which I believe was the most important festival brought to life by İhtiyaç Haritası, which met the needs of those in need with the income generated from this festival. Here is a visual of how to support this cause which was shown during the festival:
For more information, please visit: http://festttogether.com/#support
Through Festtogether, support was provided to students in need of computers in the distance education process, performing arts workers, technical workers in the music sector and many other needs, especially for healthcare professionals and hospital needs.
As of today, thanks to Festtogether, we can see that a total of 344,090 people's needs were met. Thank you to everyone who contributed!
See you at the next Festtogether ...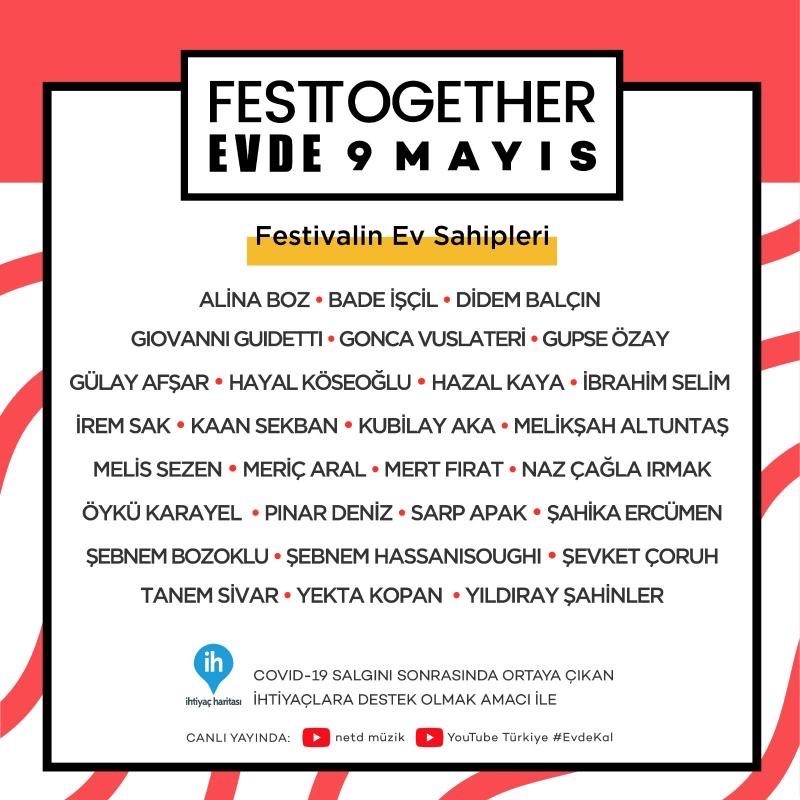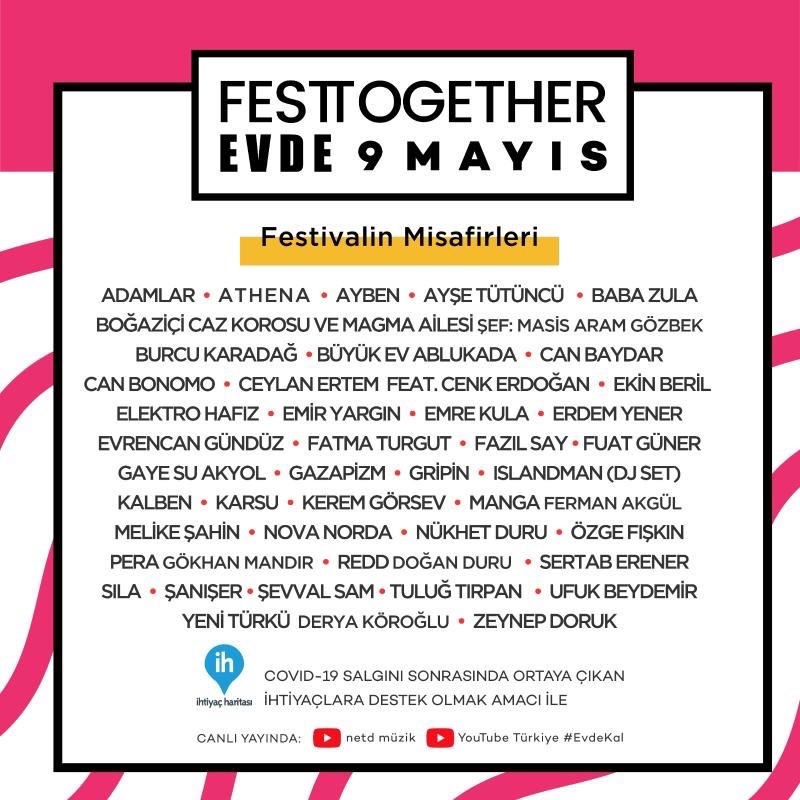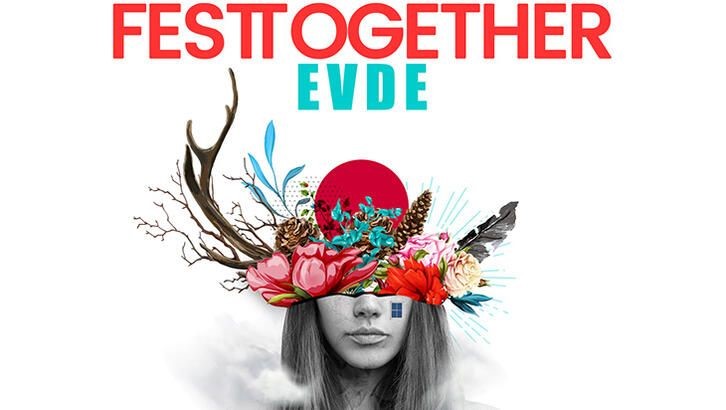 Tag: eğitim