Frequently Asked Questions 6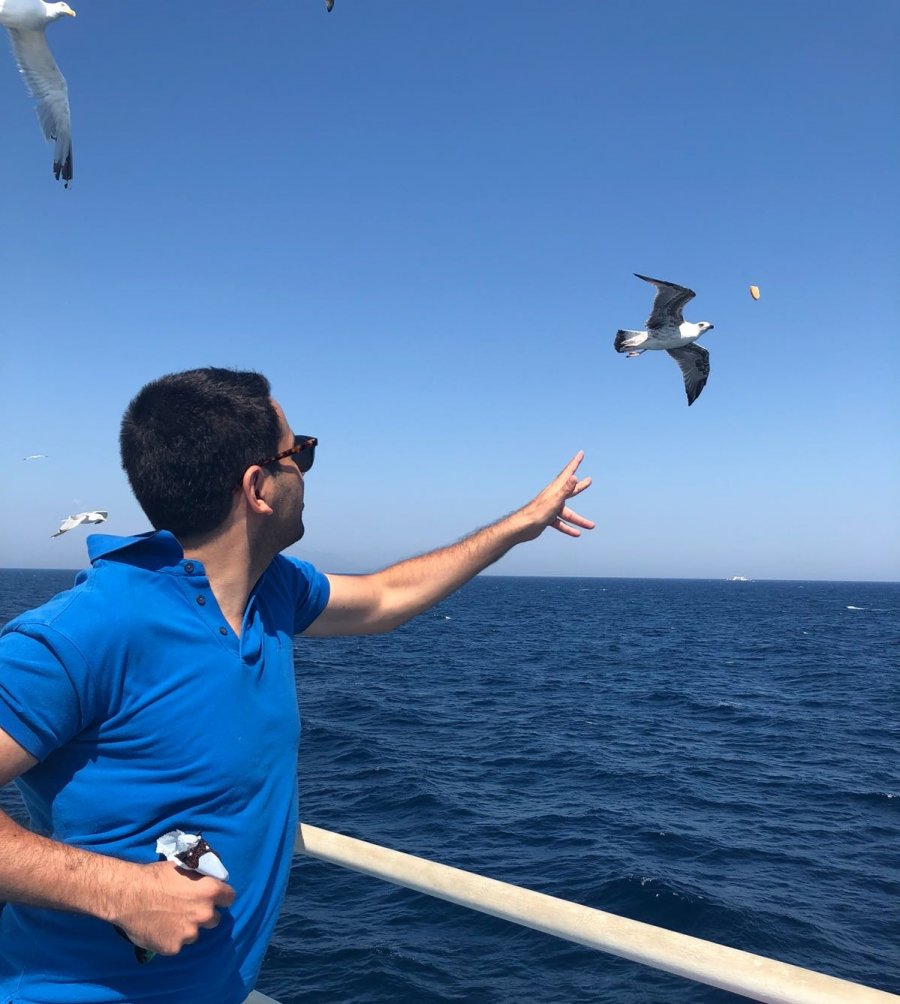 Whether it be from my close friends or network, or whether it be from those who don't know me personally but actually follow me, I am answering their questions which I started doing 2.5 years ago. Due to my constant updates regarding activities or the ever-changing agenda, I need to answer questions that have arisen during this time. Here are the answers to questions which have been recently asked…
51. I heard that your blog page was listed as a finalist on the Altin Orumcek site in the "Personal Blog" category. What is Altin Orumcek and what does it mean to you?
Yes. That is correct. Although I have a very busy schedule, I try as much as I can to share my knowledge and experiences in the blog where I also share the "Pura Vida'" philosophy, which being listed in the final of Altin Orumcek has made me so happy. To get acknowledgement of my work and knowing it has made a difference is genuinely very important to me.
I will relay the information to you regarding the organisation Altin Orumcek: once Altin Orumcek's jury made their careful considerations for the Web Awards, which is Turkey's first and only independent web award organisation, the finalists with the highest scores for 29 categories were selected. Beyond the jury's considerations, now the voting lines will be open to the public to vote for their favourite up until the 28th of September. The web project which receives the most votes amongst individual categories will be chosen as the publics favourite.
If you like my blog, I will also tell you ways to vote for it. To make a vote, you can click on this link: https://www.altinorumcek.com/Halk-Oylamasi/. In order to choose the favourite, you can enter the site with either your Facebook, Twitter or Google+ accounts. You know who to vote for once you get to the "Personal Blog" category.
52. We heard you received an initiative for renewable energy. What is this?
I first entered the solar energy sector in 2011 via the technology that produces warmth and steam, CSP (concentrating solar power). I then left the CSP sector in 2013 and entered the electricity producing PV (photovoltaic) sector. When I first entered the sector, I noticed a very important gap in it. The PV panels that were necessary for the head of the system required to be generated in Turkey. However, this wasn't to be done the way everyone else did it in a modular process (as referred to as a montage), instead the whole process had to be produced in Turkey. I started the research regarding this in 2013. Infact I named the project "100% Local solar panels to become free from energy dependence". 2 years prior to this, the Energy Ministry (in which we had a few consultations with) heard about our research and advised us that there will be a project-based initiative system commencing and advised that a strategically important topic like ours required an application, in which we presented and applied for with the information we had gathered. In April this year, they had the ceremony and in the month of June, our initiative was formalised in the official gazette. I had written two articles regarding this topic. You can find these articles at the links below:
http://www.serhansuzer.com/en/100-local-solar-panels-to-become-free-from-energy-dependence
http://www.serhansuzer.com/en/turkey-finally-gets-access-to-100-local-solar-panels-for-energy-independence
As noted in the last article that I wrote, we will commence this project once we can fund the full financial requirements. And for this, I foresee the end of the year as the time frame. I will give you the good news from here once received.
Finally, I would like to underline that this project is one of the two goals that I have. The first is to ensure Turkey from energy dependence. The second is to produce a worldwide brand to come out of this country. We hope to fulfil these goals with the strength and source of life, being the sun.
53. What is the meaning of TIDER's GFN membership?
GFN (Global Foodbanking Network) is a firm which Food Banks all over the world are a member of or take applications to become a member. GFN's founding member Bob Forney took the lead to put TIDER forward. At the time, he had visited Turkey and told us about food banking. We established our firm in May of 2010 with representatives from food producers and retail firms who wanted to donate the goods they had on hand. Infact we set up food banking with the mission to be the umbrella organisation for Turkey. For social cohesion in our country to have the principals of transparency, impartiality, honesty and sustainability, we started to work in this way.
This journey which spans out to many years ago was last year commemorated after a long winded documentation process and business analysis, with a formal membership with the Global FoodBanking Network. From here onwards, in Turkey, TIDER will be the umbrella organisation in this field and will assure to bring food banking to international standards and to benefit from likely global possibilities.
54. Are you continuing to use an electric car?
Yes, since 2013, I have been using my electric car with much determination. I am one of the first users of an electric car in Turkey. No matter how long the veteran Renault Fluence was in repairs and maintenance for, which was almost 8 months for a battery issue, I never gave up on it. The vehicle which has a range of 90km (of course at the beginning it had a longer range but after the battery problem, the range decreased), and after the battery was changed, the range increased to 130km. There is not much difference but within Istanbul I still use my electric Renault Fluence. In order to give you an idea, I would like to share a video about my electrical vehicle which I shared in 2014: https://www.youtube.com/watch?v=HIWVGhdb1Zc
Of course, once I reach some of my goals, I will reward myself with a nice electrical or hybrid vehicle. From here onwards, my life philosophy is to only use vehicles which run on fossil fuel. Everyone needs to know this. I would also suggest to everyone to either move to an electrical car or at least a hybrid one. And the most important factor here is where your vehicle gets its electricity from. In order to be sure, instead of using a fixed network, you can setup your own solar energy plant (GES) and potentially use the electricity for free (this GES does not require to be at a high capacity. You can set one up that is a lot more economical). Let's all make a difference to the world starting with transportation.
In order to give you further details regarding the electrical vehicle, I will write an article within the year about this. Very soon…
55. What are your thoughts regarding the current situation of the Turkish economy? Have you taken any measures regarding this?
Turkey's economy is not going well. We all know this. We have entered a period where big companies and even banks are facing serious problems. The drop of the Turkish Lira, the increase of unemployment, the halt of production in the industry and bankruptcy (for example, the amount of declarations of bankruptcy) clearly demonstrates the period we are currently going through.
Everyone is living through distress in this current period. There is also no reassurance that this situation will improve in the near future. Most likely, the distress is going to get deeper and our country Turkey will go through a very serious economic crisis.
I am yet optimistic. No matter what, eventually these issues are going to end. The most important thing to do in the current period is to not convert our psychology into negativity and to just focus on the bigger picture. If we can succeed to think like this, we can overcome the crisis with less damage.
When it comes to the Eko Group companies, I have signed onto 4 enterprise initiatives since 2011. The total activity values we have created is way beyond those of liability. We will eventually get out of the hole that the business cycles and conjunctures have got us into and in the future, we will with speed reach the oceans. What I mean by oceans is regarding our international successes. We hope to reach these too.
During this time, our years of much effort which has created mass activity, and with my many years of crisis management experience (we pulled through the Kentbank crisis), and the most important, being a member of a family who has displayed his skills in amongst 3 generations, I trust the hereditary work successes and information transfer which I received from my grandfather and then from my father.
Lastly, I'd like to repeat what I have always said: my grandfather was from Gaziantep and was a very respected businessman. My father brought this to a national level and within Turkey, signed onto many important and successful projects. Now it's up to my generation. My aim is to bring this to an international level and push the boundaries and sign onto important projects myself.
56. Many people from Turkey migrate abroad. Do you have any plans for this?
No, I don't. I made this choice in the year 1999 and 2000. To be honest, I had plans to stay in Canada. At that time a friend of mine had started a web hosting business and I was to partner with him and sign onto this initiative. However, later on I missed my family and got home sick and after a period of working in America, I returned to Turkey and the first thing I did was go to the army. You can read the full story at this link: http://www.serhansuzer.com/en/my-15-years-in-business-and-notes-on-the-future
Beyond my Turkish Citizenship, I don't have any other citizenships to another country. When it comes to obtaining a visa, regardless of how much effort and pain I need to go through to get one, I have never thought of applying for another country's passport, nor do I have this kind of plan.
My life philosophy and how I see myself has always been as a citizen of the world, no matter where I go, I can build rapport and communication with people easily. On the other hand, I am deeply attached to where I was born and bred. I have also always stood up to people who have bad mouthed my country and have always given the response required. One of my biggest life goals is to make people of this country proud. For example, I would like to be the first to bring out a worldwide brand out of Turkey.
Ultimately, this country is ours, I have no plans to go elsewhere. Regardless of a few pessimists, I believe everything will eventually fall back into place.
57. You took the path with TIDER to find a solution to eliminate food waste in Turkey with technology via the Support Cloud; what are your intentions and plans from here onwards?
The ultimate aim of the project was to have not one province left in Turkey that we couldn't reach. By including producers and retailers from all regions in Turkey into the platform, we are also reaching all the food banks in every region to support them with our consulting program and help them become members of this platform. In the same way, we will get in touch with CSO's and councils to help those who would like to open up a food bank.
We will help encourage and initiate for food banks of high standards to be opened all over Turkey, in the same way for animal shelters (farms where animals can be better accommodated) and the establishment of biogas plants.
58. Have the search results regarding "Serhan Suzer" on Google taken any of your interest?
A friend of mine asked me this question a few weeks ago. I was intrigued so I checked. I got a very interesting result. I'd like to share the results with you:
serhan suzer got married
serhan suzer's wife
serhan suzer's girlfriend
how old is serhan suzer
serhan suzer ekore
serhan suzer interview
serhan suzer instagram
"serhan suzer" 2018
I have been continually trying to stand out regarding renewable energy, sustainability, circular economy, civil society, education, information and technology, sport, fin-tech, diverse initiatives, Pura Vida philosophy, space and astronomy, food, agriculture, livestock, health and climate change, however the things that people have searched about me seem bizarre, don't they?
For those that are still interested in my private life, please read the "Frequently Asked Questions" section and refer to question 9.
59. What's the current situation regarding imitations in Turkey? Is there someone that imitates you?
Boy isn't there! Creativity and research in Turkey are at levels that almost don't exist. You would never know if our people come from education, they just can't see the bigger picture in their heads, they can't seem to see the future and not do what they should but imitate whatever they see around them. The clever ones are quick to imitate those things that have reached success. Without proper planning, in an aggressive way, they get themselves into that kind of work.
In my situation, anything I do is imitated. This doesn't bother me. Because if it did, then I wouldn't openly share everything on this blog.
Infact, I want the opposite and to have what I do be imitated. I want people to get inspired by what I do and establish similar models. I really want this because I want the feeling of goodness and positivity to be multiplied.
There is one thing that does bother me. Those who imitate the things I do and the models I have built with a negative intention and establish these unethically. I can almost hear you say "c'mon, are there really people like this?". Unfortunately, there is. I have seriously lost a lot because of this.
Infact there is someone who imitated the civil society organisation TIDER's exact model (literally by taking the information from me) and formed a company and now earns money through social aid and consultancy.
60. Do you expect TIDER to receive an award for its Support Cloud Project and its International Food Banking through this network or similar platforms? TIDER did win an award last year for its Support HR project and signed onto an international success. What do you think can be done to voice waste prevention via this platform to the world?
The Global FoodBanking Network (GFN) started its first innovation award program last year. At an event where all the professional food banks around the world casted their votes, amongst 8 strong finalists, we managed to pull through and win the award. This success is very important from a Turkish CSO perspective. Along with this award, we became one of the leaders in ideas amongst all other food banks in the world. Many different food banks of many different countries are calling us to obtain further information and ideas. Of course, we are now expecting that this innovative model and the technologies we have developed for it will get more awards on similar platforms. We are no doubt not doing this to obtain awards, but to be amongst so many other countries in a global organisation where they are getting inspired by our model, which shows us that not only are we moving along the right path to build solutions which is ultra-motivating, it also helps that we take the lead to introduce other countries to our model which helps to support prevention of poverty; it also helps to increase the motivation of those shareholders which have been helping us along the way, and only encourages them to participate with much more eagerness. Therefore, from this perspective, we find its very important for our projects to get awards as it adds value and helps accelerate this.
After we have achieved our goals in Turkey, we have a long-term goal to spread our model globally. Why shouldn't Turkey have a brand to come out as an establishment which has signed onto globally important projects just like UNICEF, WFF or Greenpeace? We believe our visions and dynamisms can help achieve this.
Tag: yaşam