Frequently Asked Questions (FAQ) 2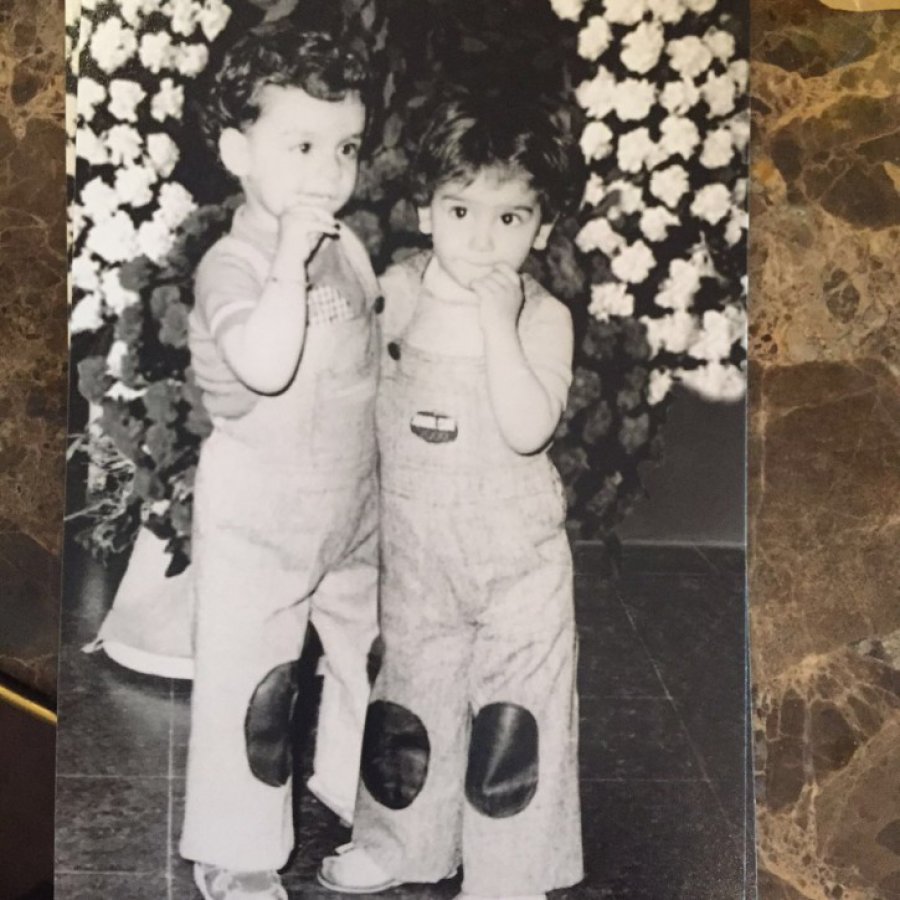 In my previous piece, I said I would answer the 'frequently asked questions' as they arise. When I received a number of important questions, I decided to keep this series going. In the next week though, I will share my article about Costa Rica. Now, I will answer some new questions continuing from the 10 I already answered last week.
11. You say you do a lot of this work, 'if I had my fathers money, I'd do much more'. Are you showing off with his money?
This is one of the questions I love answering. Our people have the habit to and love to overthrow people. So, although we do a lot of things out of goodwill, you may still receive messages to put you down and demotivate rather than support.
I have thought about this negative psychology quite a lot. The conclusion I came to was: our people are not happy and they try to make themselves happy by degrading others. I believe this behaviour needs to change. Otherwise, this unhappiness, exhaustion and fuss and fight environment can restrict the development of the country and will continue to make it an unliveable place. For this situation to improve, I am putting up the fights necessary. For example, I am trying to gain supporters of 'Pura Vida' in our country:
http://www.serhansuzer.com/2014/02/26/pura-vida/#more-2
Going back to the question, I respond like this to the people who say things like this to me: I have been doing my own work since 2011. Yes, at the beginning I borrowed a significant amount from my father for a firm of our scale (in which I am paying him back) and firstly, I invested in solar energy. And then I sold the shares of this company to a foreign investor and continued on to my own path. I, also at the moment am managing my own ventures, which are some ventures facilities in areas of sun, wind and biogas energy, mobile payment and software. Also, I am managing projects, on behalf of Tider (the Basic Needs Association). For people who know me, know that I work endlessly, day, night and even weekends to make all this happen. So for those that say 'I am living off my fathers money' trying to degrade me, can go looking elsewhere. There's nothing here for them.
12. Why are you doing your solar energy projects on soil? Isn't it a bad thing for soil and farming areas? Isn't there any room on the roofs?
In my previous answer section, I stated that I don't use my Twitter account because people use this platform to offend each other. Seems like LinkedIn has become like Twitter. The posts I thought I was sharing with just my network was actually open to everyone. In the Konya Kulu project, I shared the below photo to give an update of the constructed result (before the panels were placed). Many people I didn't know, wrote some very interesting comments. Here is that photo: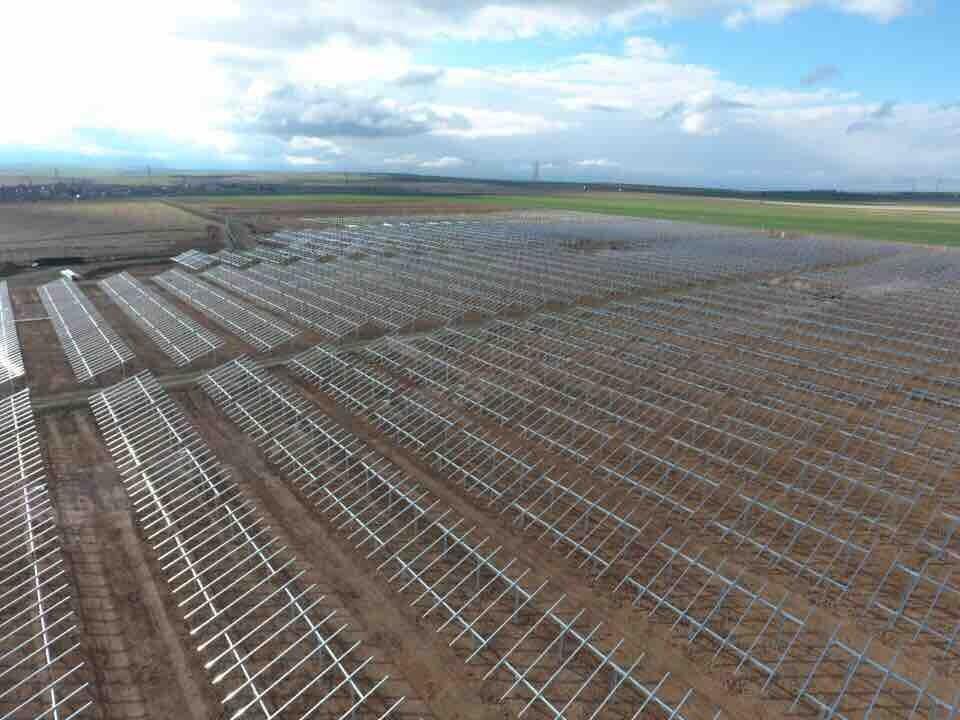 These negative comments came from people in the renewable energy sector. These then misguided others and raised the question of why I use energy centralised in farming areas. And as an answer, I shared the below:
"You cannot start a project until you can prove it is outside 'farming regulations' so, things like the solar energy central in Konya, which produces unlicensed electricity approaches, are not possible until you receive approval in writing that it is of 'marginal farming' status. You can't really make a comment from a drone photo taken at birds eye view, because this area is not suitable for farming. We are very sensitive about these topics".
Furthermore, not being satisfied with this (because they are so persistent), we got comments like "leave the soil alone, try these on the roofs". To this I answered like this:
Firstly, there are many fields in Turkey that are at non-farming status. There are so many fields all around Turkey not being utilised. It's absolutely normal to utilise mountains, hills and rocky areas that are not farming suited.
Secondly, there's some issues around the legislation of roofs. The whole sector is trying to endlessly find ways of minimising the bureaucratic procedures. I am assistant to the Director of the Unlicensed Electric Production Society. There are some projects around the roof industry projects which I personally manage. For this to develop, we are seriously working, but it's not always easy to proceed (it's easy to say and criticise, but to do this is not that easy).
Thirdly, people in the sector know very well that we don't cover the area around GES (Sun Energy Central), we don't damage it. Infact we build a modular system in areas that previously had residences, factories, hotels, hospitals and generally stationary concrete structures. If these areas can be used for other purposes, they can easily be transformed, GES can easily do this. Infact, while GES is in operation, the empty space under the panels can simultaneously be used. There is a study related to this, Fraunhofer Institute. If you put these factors together and realise how much Turkey needs solar energy in terms of economic, ecological, national security (independent energy), then criticising the solar energy system, gives me doubt about people who make such comments.
Afterwards, I received messages of support. I would like to thank those who had the right feelings and sensations when supporting us.
In my final word, I'd like to add that we only use areas that are no longer suitable for farming (as I mentioned shove in the 'marginal farming' section) which we will continue to do, although I believe there is an incorrect misjudgement here. As I said above, I will one day prove that you can utilise farming under the sun panels. With the use of information and technology, I believe I will be able to break the misjudgements and in the future, I will share the findings of the ARGE study conducted by EkoRE.
13. Did you really conduct the rural reconstruction project of Yirca?
Of course the Tider society did it. There have been some who have been ignorant about the efforts of our Tider team and how they turned this into a great project, and some who have tried to claim this as their own besides the women of Yirca, however nothing can change the reality.
Previously, I wrote about a project we conducted in Yirca village in Soma. You can reach this article at this link:
http://www.serhansuzer.com/2016/03/02/soma-faciasi-ve-ilk-kalkinma-projemiz/#more-1709
For those who won't be able to read it, I will briefly summarise it. For Yirca women to stand on their own feet, we developed this project named 'Komurun Isi Sabunun Misi', which was a rural development project that consisted of efforts from many many people. The results of the projects and work done in Soma by our Tider team was shared with the civil society institutes. Afterwards, we setup workshops in Izmir and Soma which many CSO, professional associations and volunteers attended. The Sabun project was an idea born in that workshop. This project, which took a year, came to a good point with financial and intangible support, education, communication, marketing and social media support. Besides our society's efforts, many other CSO, professional associations, volunteers and even the Inci foundation made some serious contributions. A couple of months ago, we handed it over to the real owners of the project, the women of Yirca.
The people who helped develop the women of Yirca the most were again women. Selen Gokdeniz, Yasemin Tutal, Yasemin Mursaoglu, Berkin Yarar, Cigdem Yumbul, Nigar Ucar, Sare Feyza Alaybeyi were amongst those who took enormous pride in taking place in this project. Of course, we must include the men who also worked day and night, and even weekends in Yirca to make this possible.
In taking this opportunity, I'd like to thank everyone from the bottom of my heart, for all their efforts. I again would like to share the videos with you:
14. You look really young, what's the secret?
I wasn't sure if the person who asked this question was being serious but I often get comments about not looking my age. I'm 38 and people who don't know me think I'm a student that has just finished their university degree. Last week I went to a 40th birthday celebration of a high school friend. Many of my high school friends had also attended. After a 20 year period, everyone was comparing who looked different or not. Naturally, the physical appearance of some had changed. Infact, I hardly recognised some of them. However, they did say that I have looked after myself real well since high school. I don't do anything special for this. I don't use an ongoing cream. I can say I'm genetically lucky. I remember my grandfather looking good for his age. For now, there's no change with my skin or hair. And even if there was to be one, it's a beauty that age brings.
15. Where in Turkey are you from?
My father is from Gaziantep and my mother is from Trabzon. I was born in Nisantasi, my primary school was in Ciftehavuzlar in Bagdat Street, and my middle school/ high school were in Bebek. I studied university in Canada. For some period, I worked in America. I know the history of exactly where both my mother and fathers family comes from, which I am proud of both. Our roots stem out to Anatolia, in which I'll never lose. For this reason, I have good communication skills with people in Anatolia. I get this question everywhere I go, which I really like to be honest. It comes across as almost like a question of micro nationalism. We should all know where we come from, but more importantly focus on being a 'good person'. Not only in our country but everywhere in the world, there are good people and bad people. I can't judge the bad based on where they come from. I will treat people the way they deserve. Due to the way I was bought up, I am able to build relationships easily when travelling abroad, because I see myself as a world citizen.
16. Would you ever go into the petrol and natural gas scene?
As principle, even if I knew it was worth millions of dollars, I wouldn't. I believe burned fossils should be used as raw materials. Petrol used in petrochemical industries (can be used as recyclable products) and natural gas as fertilisers. By burning these sources, we are actually polluting the environment and destroying sources that we can use as raw materials. In the future generations, people are going to get angry with us by saying "people in the past were so stupid to burn sources that could have been used as raw materials, and to top if off, ruined the balances of nature".
Renewable energy is more than enough for us. I am very happy and proud to be in the sector I'm in. I'll never go into a industry that isn't about energy or renewable energy. I may in the future add other areas such as biofuels, geothermal, wave, stream to the areas I already have interest in which are sun, wind and biogas. I would like to share with you an article I wrote in 2017, which was published in the Turkish Policy Quarterly, which was about energy titled 'why we need to target for 100% renewable energy in Turkey". Please find the link below:
http://www.turkishpolicy.com/article/632/why-turkey-should-aim-for-100-renewable-energy-summer-2013
17. How often do you see your siblings?
Before I studied university abroad, I was very close with my twin Baran. Then we separated the countries of residence. I went to Canada and he went to England to study. Then we came back together in the family firm. At the moment, Baran is living abroad for work and my sister Nazli is living abroad for her studies. That's why we don't see each other often.
This is a photo Baran and I. The tall one on the left is Baran and the tiny one on the right is me.
Up until 2 years ago I dealt with all things for Nazli. I have made alot of contributions to her. Now it makes me happy to see that she can do everything for herself. I hope she finishes her studies soon and gets the job she has her heart on.
18. How is your relationship with sport?
Quite good. If I wasn't a businessman, I'd be a professional sportsman (especially in tennis and kayaking). It's definitely an advantage that I can use both hands and legs in sport. Besides tennis and kayaking, I also engage in football, basketball, swimming, water kayak sports (mono, wakeboard), squash, table tennis, water polo, running, cycling and trekking. I have an intermediate level in all these.
I was always lucky when it came to sport. To always have a twin besides me, a professional sportsmen in the family (aunts husband, which I will write about soon) and the fact that my university placed a lot of emphasis on it with many events (McGill University, Canada) always motivated me and never allowed me to distance myself from sport. Now I am trying to continue the tradition on.
https://www.facebook.com/serhan.suzer.10/videos/10152366496360757/
19. Is there a visa requirement for Costa Rica?
There is no Costa Rica visa requirements for Turkish Citizens. Instead, at the entry they require a stamp. This covers you for a 1 month tourist visa in which you can travel the whole country. That's why as honorary consulate, we service other country citizens. During my honorary consulate time, we have serviced and assisted citizens from over 30 different countries. You can read about the visa details on our honorary consulate website:
http://www.costaricaconsulistanbul.com/VisaEntryRequirements.aspx
20. Where should you visit in Costa Rica?
We can say Costa Rica is a piece of heaven of Central America. In its North, there is Nicaragua, in its South, neighbouring Panama, in the East, the Pacific Ocean and its in West, the Atlantic Ocean. The surface area this beautiful small country measures at is 52.000km2. The Pacific shores climate is different, the beaches are beautiful and the Atlantic coast has postcard views with white sandy beaches, and turquoise seas. The majority of the country is covered in tropical forests. Although it only takes up 0.3% on a world scale, it has 6% bio cysts. You can visit the tropical forests, the volcanoes, beaches, coasts and the city, participate in events and do sport.
Here are some photos of Costa Rica: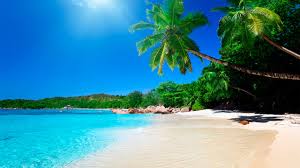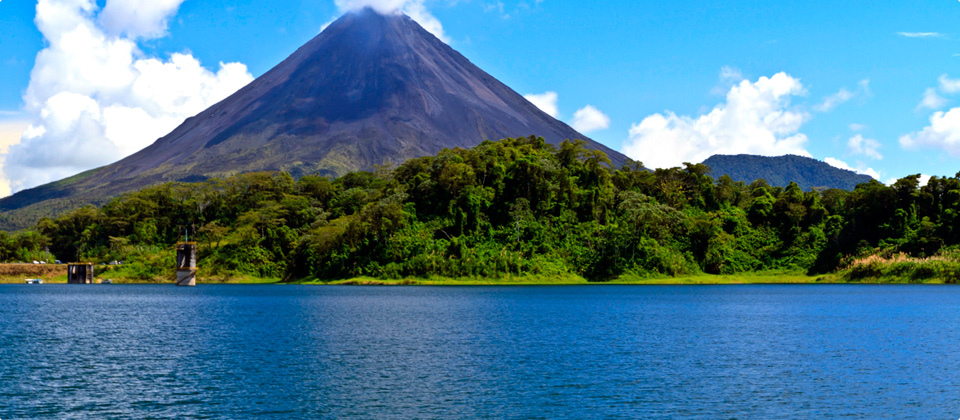 For further information, please check out the below links:
www.visitcostarica.com
http://mytanfeet.com/activities/50-activities-things-to-do-in-costa-rica/
http://costaricaexperts.com/things-to-do-in-costa-rica/
https://www.tripadvisor.com.tr/Attractions-g291982-Activities-Costa_Rica.html
http://travel.usnews.com/Costa_Rica/Things_To_Do/
Tag: yaşam