Our football super league has started, shall we wish it the best?
In my last article which I wrote during the outbreak, I mentioned that I found the decision for the Turkia Football League commencing on June 12 wrong, and continued to say that the continuation of contact sports such as football carried major risks, and in this article, I will go into the details of this subject.
First of all, let me start by recalling the following statements from my last article:
As someone who loves football and even every branch of sports, I think it is a wrong decision to continue playing the league. Playing these matches is a big risk, especially in team sports and competitions with plenty of contact.
I understand the continuation of non-contact sports such as tennis, table tennis and badminton, but God forbid, a positive athlete affects everyone on the field, especially in sports such as football, basketball and volleyball. I also think there is no test mechanism that we can use to understand whether they are positive or not. Sometimes, someone who is negative in the incubation period of the virus or in certain periods can turn positive within 1-2 days. Then you will be risking the lives of the 22 football players who sweat in the game, and even everyone who is on the bench.
So, Turkia's Basketball Federation made a correct decision to cancel this year's league. In my opinion, the Football Federation should have made the same decision. Although I think that Galatasaray is the closest candidate to the championship this year and I personally wish it very much, I believe that the decision to cancel the leagues should be taken. What matters is human health, the rest are all unnecessary details.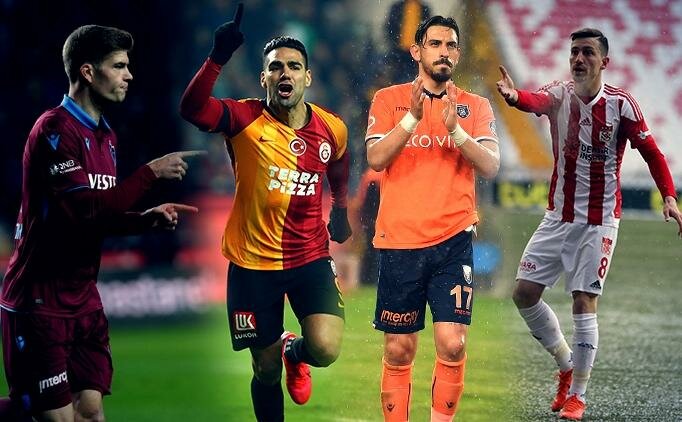 This year, the championship race takes place between Galatasaray, Trabzonspor, Başakşehir and Sivasspor.

The cautious approach of 5 teams
While the discussions about whether or not to play the leagues continued, the majority said that they should be played due to financial concerns, and 5 teams approached this issue with caution. Here are their statements:
Demir Grup Sivasspor: Coach Rıza Çalımbay said, "I found the date of June 12 early for a return. We want the league season to end. We want to play and finish up, but we don't want a return to be that soon. Because the more the time is delayed, the better. These matches should not be played at the tiniest appearance of risk" he said.
İttifak Holding Konyaspor: In the statement made by the green-and-white club, it was stated that "Who will take the responsibility of the grave cases? The decision should be made by technical delegations, footballers and other employees who shed sweat on the field. If the matches are to be played, a satisfactory solution must be found for the football family."
MKE Ankaragücü: Presiden Fatih Mert from the Başkent team said of player Ricardo Faty's coronavirus test which was positive "I know that players from many clubs do not want to play. I am following this from the media. Everyone has many questions. Playing the leagues seems to be difficult under these conditions, "he said.
Evkur Yeni Malatyaspor: President Adil Gevrek, in his assessment of the decision to return to the league, said, "We are not saying that the league should start, we say it should start at the right time. Not a few clubs, but almost all of the clubs are not looking favourably at continuing the league during this time."
HES Kablo Kayserispor: Vice President Mustafa Tokgöz said that it is a great risk that the Super League will start in June. Tokgöz said, "It is an unacceptable mistake to say you must play to your death by putting our health at risk".

Leagues started playing despite everything going on
As these discussions are in progress since the beginning of June, the Turkia Football Federation (TFF) has made its decision. After President Nihat Özdemir's meeting with the Health Minister, Mr Fahrettin Koca on June 5, the Federation convened to make its final decision.
Making a statement after the meeting, Özdemir announced that the interrupted football leagues will be launched on June 12-13-14. "We aim to complete the season with the support of our state," Özdemir said, "We will complete our leagues in July. We will give trophies on the field. We will host the Champions League final in August" he said.
The leagues started on June 12 as said, but with the decision made by UEFA, this year's Champions League final was taken to Lisbon. The final in Istanbul was postponed to 2021. So next year, this grand finale will be played in Istanbul again.
Despite all the criticism about health, the leagues started last weekend. A different comment about the launch of the leagues in the Covid-19 environment came from Erdogan Toprak, the deputy of the opposition party CHP. Reacting to the fact that the leagues will be launched on June 12, CHP Istanbul Deputy Toprak pointed out that betting companies are behind the decision and said: "With the loss of revenue and betting games privatized with an annual revenue guarantee of 9 billion to a company close to the government, the decision is for the compensation of the damage suffered by beIN Sports. "
None of us can know by what criteria these decisions are taken, but if I look at it from my own perspective, I cannot say that this decision is very logical in terms of health. Because as I mentioned before, the fact that one of the football players who run on field is Covid-19 positive endangers everyone on the field. After all, we are talking about a contact sports match.
After the Football Federation completes this year without spectators, we will see if the next season will give way to spectator competitions. During the Spanish Flu pandemic in 1918, they accepted masked spectators to stadiums. Here is a shot taken at that time: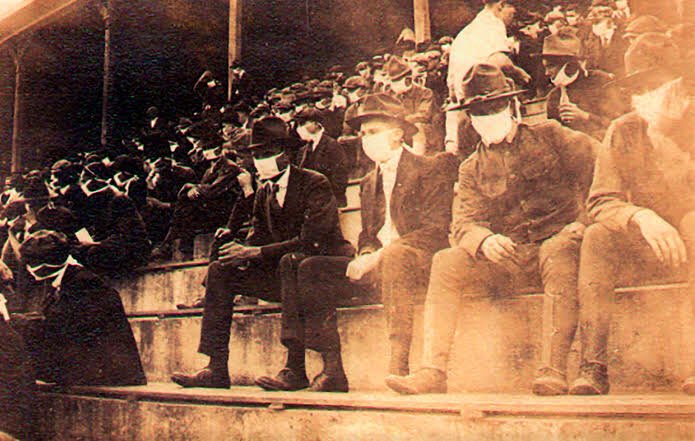 Of course, as I am of those who believes that the league should be cancelled, in a country like Turkia, which has a culture of much enthusiasm, taking away an audience would lead to disaster.
The blows Galatasaray received with the epidemic
If we look at it from the perspective of Galatasaray, the team that I support, I can say that this pandemic has completely worked against us. With the start of a great second half, we had 7 wins and 2 draws in 9 matches, and we were on the way to championship mode at the top of the league. We were knocking all our competitors down and we were playing the best football of the league at that time.
Then Covid-19 appeared. We had to play our Beşiktaş match without an audience. Moreover, the epidemic had just been officially announced and all footballers appeared in this very critical derby match in a very anxious way. Then our coach got Covid-19, and for about a month, he had no involvement with the team. At that time, the Galatasaray President Mustafa Cengiz also had a near death experience.
We recovered and gained momentum in the second half, when the coronavirus came and the leagues were suspended for about 3 months. This break did not help us at all. It was seen in the Çaykur Rizespor match that we went very far in this process. Moreover, this match caused Muslera, whose leg was broken, and I, who had a serious injury, to stay away from the fields for a long time. We watched the terrible referee management. The referee overlooked Çaykur Rizespor's extremely hard game He did not blow the whistle on a position which was an obvious offside, causing Muslera's injury. He gave them an unfair penalty and did not grant our penalty.
In order to give you a better idea, I share Fatih Terim's interview which was given after the game: https://www.instagram.com/tv/CBd5F4QH-Zc/?igshid=a0zdfutizphm
We had so much belief and had demonstrated so much form that only such a scenario could prevent us from the championship; that a disease would come and spread all over the world, and that Fatih Terim would catch this disease, our President Mustafa Cengiz will have a near death experience and that Muslera will be injured and wave goodbye to the season. Nevertheless, it is up to us to support our team no matter what.

Characters unbecoming of Turkish football
Another parenthesis is for the president of Çaykur Rizespor. What is the man's problem? Whenever Galatasaray wins against Çaykur Rizespor, he is someone who runs his mouth every time, threatens the team with a gun, gets them so worked up to the point where they break their legs, and I think he is definitely not equipped to be the president of a football club. Like Muslera, who was held on a pedestal for demonstrating such nail-biting performances, Emre Akbaba also broke his leg on the Çaykur Rizespor's pitch last year. So, is this a coincidence? These are the provocative behaviours of Hasan Kartal, the president of Çaykur Rizespor; he must be banned from Turkish football because he constantly insults and threatens and gives his team enough ammunition to break their legs. Otherwise, we cannot make any progress in our football because of guys like this.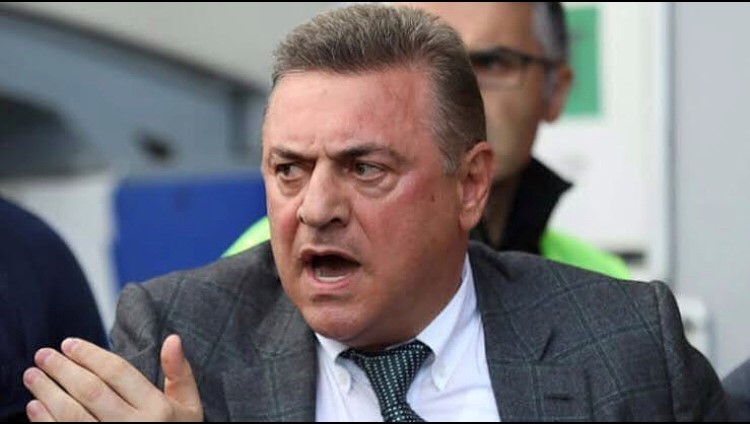 A photo taken of the Çaykur Rizespor President Hasan Kartal displaying much anger and emotion.

To give you an idea, I would like to share some images of the Çaykur Rizespor match: https://www.instagram.com/p/CBd2b6WFDdC/?igshid=9jngjo041bvl
Similarly, Emre Belözoğlu showed his ill mannerisms again in the Trabzonspor cup match last week and he had to go to the dressing room as he was given a red card when he was on the edge of the field. How can they still give him these privileges and act like he is the king of Turkish football, it is not understandable. This is why we cannot make any progress. Because if Emre and others like him are shown as role models, our condition is ruined. In all circumstances, I hope that those who side with Emre can put their hands on their hearts and by putting aside their emotions, can see the damage this football player has done to Fenerbahçe and Turkish football.
Here is the video showing Emre's behaviour in the Trabzonspor match (look at his gaze, his behaviour, even those who do not know him can see what kind of psychological delirium he is in): https://www.instagram.com/p/CBgYFYAlIvz/?igshid=16z8z9k8vg155
I will give you an example of footballers who should be taken as role models in Turkish football: Metin Oktay from Galatasaray, Tugay Kerimoğlu and Fernando Muslera. Lefter Küçükandonyadis and Oğuz Çetin from Fenerbahçe and Rıza Çalımbay and Metin Tekin from Beşiktaş.

Model viewers and Kobe Bryant
Also, one of the most interesting situations of the last weekend was the placement of real life spectator models in the competitions played without an audience. Matches without spectators are really unpleasant. We all have to put up with it. Putting a model up instead of the audience is also a source of motivation for the host team, but it is definitely not enough. In the meantime, the fact that Kobe Bryant, who came to Istanbul and wore the Galatasaray jersey and died in a helicopter crash at the beginning of this year, was among the Galatasaray model spectators, made me very touched personally as I enjoy watching basketball too.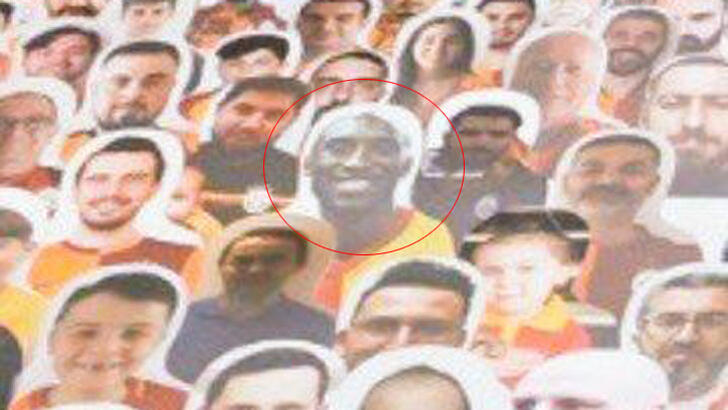 In my heart, this year, Galatasaray will be the champions again, which I think is still possible, the league is not over, we will face two of our rivals on the way to the championship. If Galatasaray cannot be the champion, I hope Trabzon will be the champion as my mother's side is from Trabzon. I also have serious sympathy for Okan Buruk and I think he should be the coach of Galatasaray after Fatih Terim, but for now, I will choose my championship preference for Galatasaray and Trabzonspor.
Here is a motivational video about Galatasaray's championship: https://www.instagram.com/p/CBlH Uy9p_Xy/?igshid=3d395p2y9p3w
As a result, although we all miss football, this year there has been no taste of football or any competition. In addition, as I mentioned before, it is a great risk that contact sports continue in this environment. If only all competitions were cancelled until a vaccine or drug was found that would be the definitive solution to Covid-19.
Economic concerns and freedom to travel are important, but health comes first.
Note: With this opportunity, I would like to congratulate all fathers this Father's Day and those with a solid father spirit!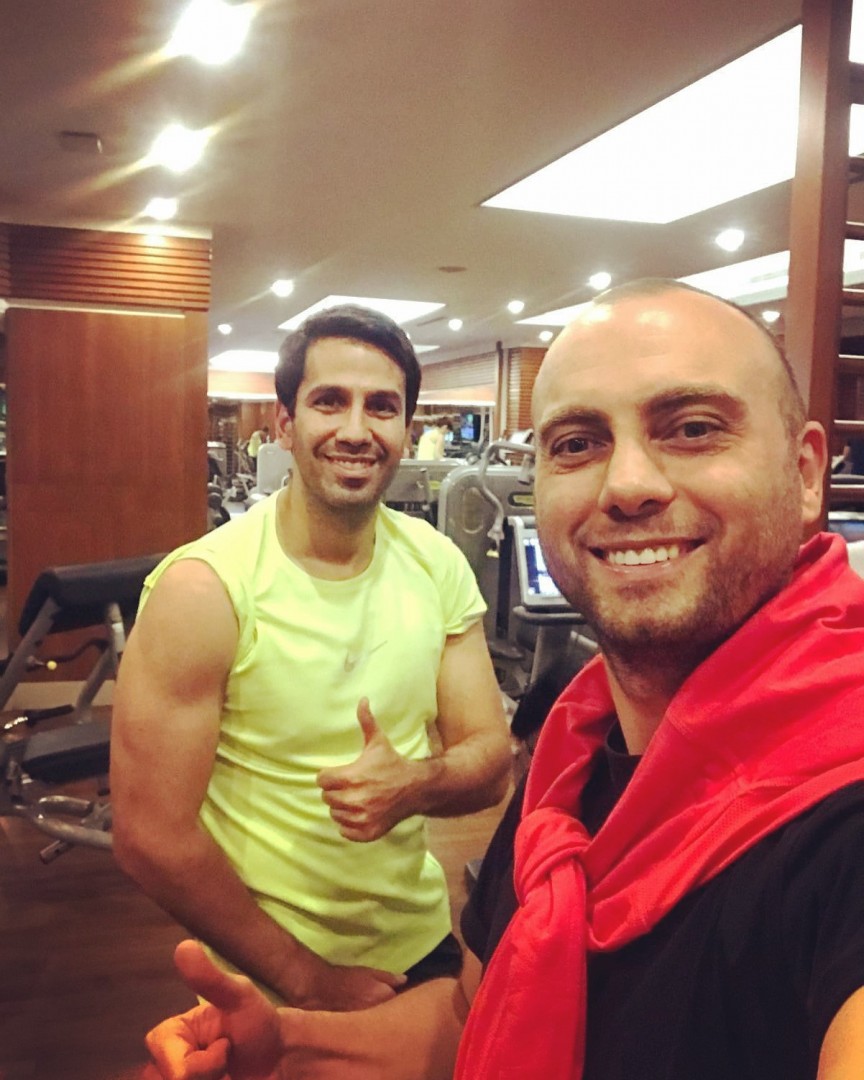 Because I believe that health is the first priority, I have shared this heading banner image which I took about a month ago when the announcement of the Covid-19 outbreak was officially made in Turkia. Unlike the Galatasaray players, from being at home for so long, I am not in the same form but can pick up where I left off within 1-2 months.
Related Links:
https://www.milliyet.com.tr/skorer/galeri/iste-super-ligin-12-haziranda-baslamasini-istemeyen-takimlar-6207423/6
https://www.gazeteduvar.com.tr/spor/2020/05/06/tff-ligi-12-haziranda-baslatiyoruz/
https://www.ntv.com.tr/spor/son-dakika-istanbuldaki-sampiyonlar-ligi-finali-2021e-alindi-uefadan-istanbul-karari,CqMFSN7vMEeySiO7bqoPOw
https://www.gazeteduvar.com.tr/gundem/2020/05/08/chpli-toprak-ligler-bahis-sirketleri-icin-baslatiliyor/
Tag: sağlık