Half yearly report and targets for the second half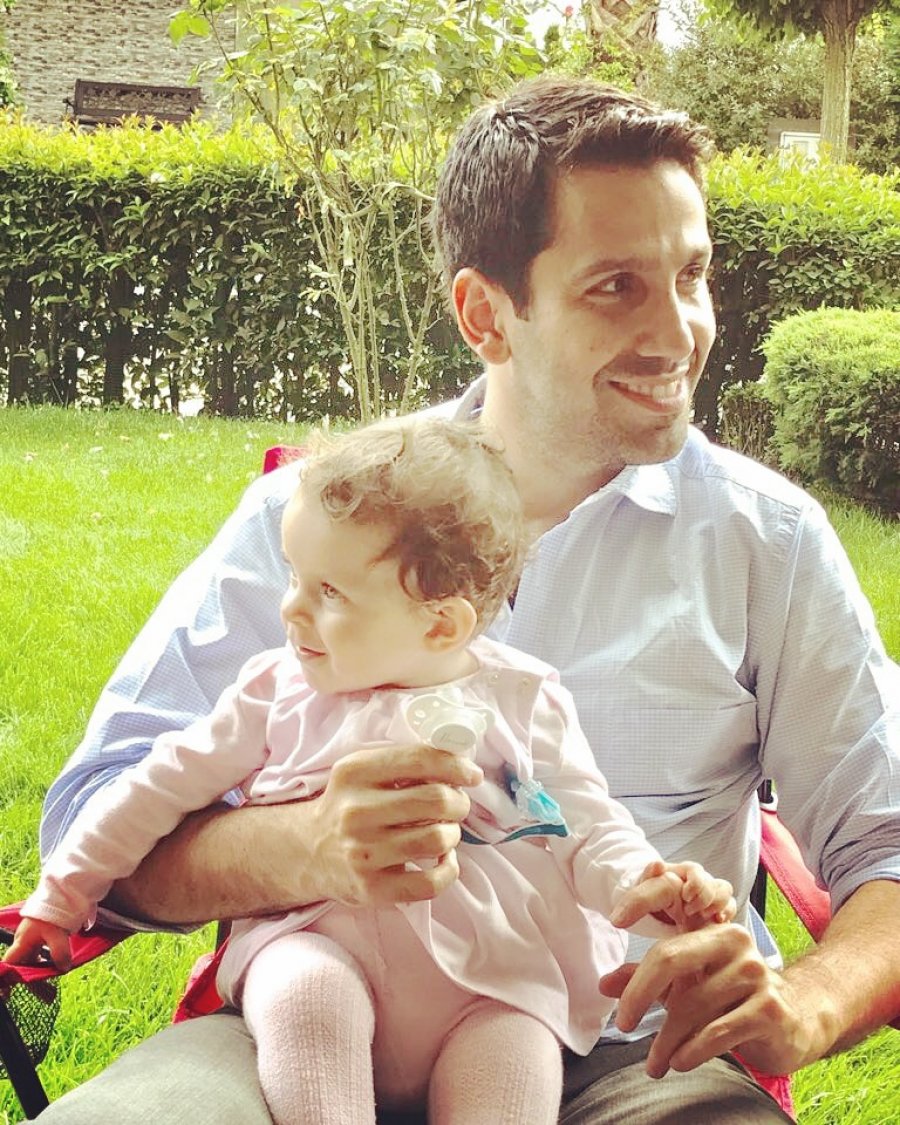 The article that I wrote at the end of last year titled "new targets and hopes for a new year" (http://serhansuzer.com/en/new-targets-and-hopes-for-a-new-year) I shared our plans and goals for 2017. In the period we are now found, I wanted to shared what we successfully achieved and what we have planned for the near future, and that's why I have to put pen to paper for the half yearly article.

This year like the last was a difficult one. Last year we lived through the 15 July coup attempt. And this year the referendum and diminishing economy made things a lot more difficult for us.
This year, although delayed, we are reaching our targeted goals. The reasons for these delays were because of the delays caused by the financial institutes we are dealing with and the broken promises they made.
Last year we signed onto a lot of 'first' time seen projects. And this year, we signed onto different 'first' time projects and this way, enabled the growth of our business. I'll touch on the things we worked on:
Firstly, we had set a target to put all the companies we have into a 'profitable' position. We are holding onto this target. An announcement about this will be made at the end of the year.
Secondly, the most important agenda is our move to our new office which is 90% complete. We are endeavouring to finish the final 10% by the end of the month before Bayram, so we are working frantically to make this happen. Our building is fantastic in terms of design and use. It was designed to meet the needs of our workers by having the following facilities: library, conference room, café, fitness salon, hairdresser and canteen. An office that reminds you of a university campuses welcomes you anytime.
I also want to share information regarding our companies with you:
1. EKORE
We sold the Gunes Enerji Santral (GES) Konya Kuyu, which was the first one we took over. Besides the Konya Kuyu GES, we took over the Osmaniye GES Project.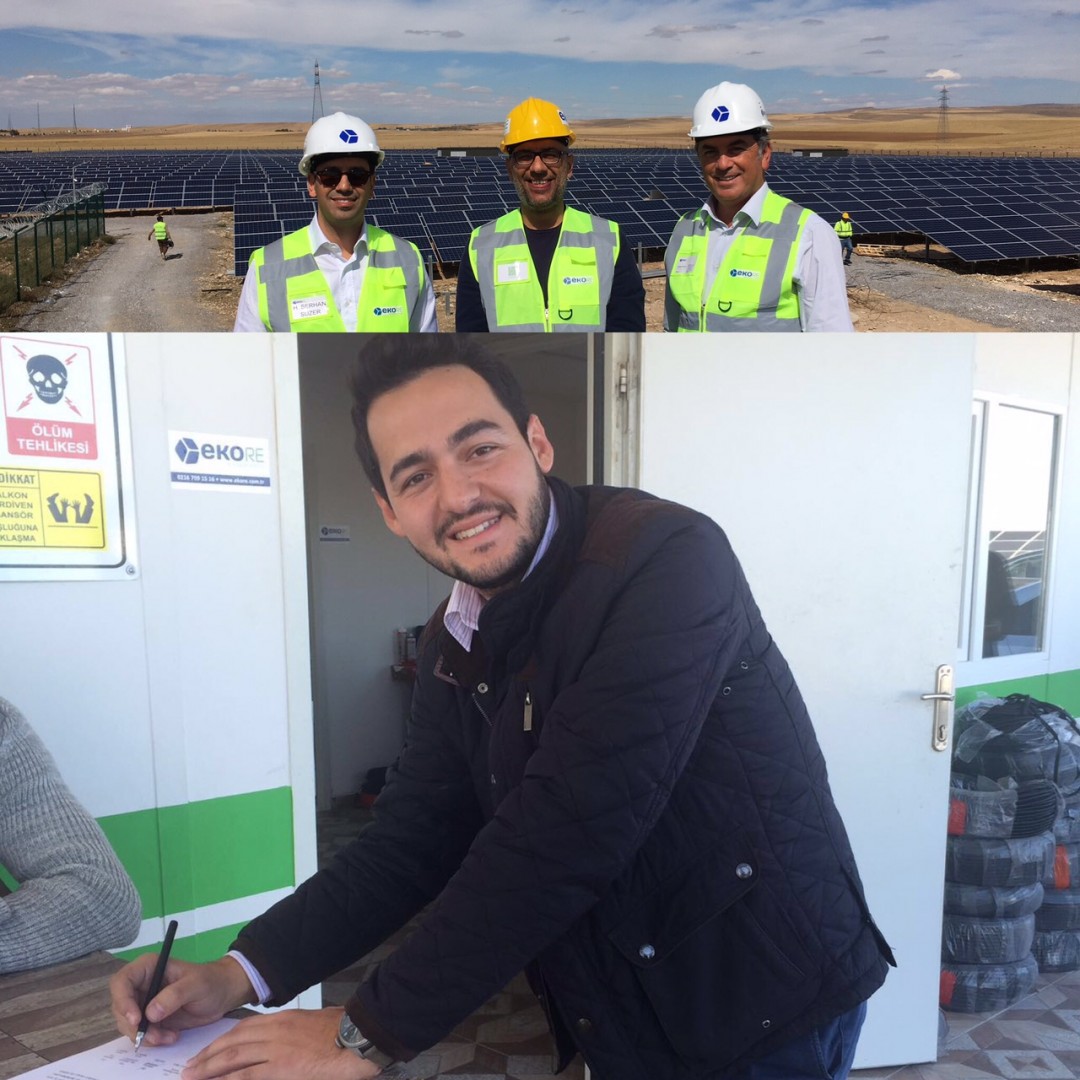 And from here onwards, we will take over the Konya Akoren, Tokat, Antalya Kas and Aydin Didim ones. For this, we are working at full speed to make it happen. I'd like to share the Osmaniye project video with you:
Regardless of the difficulties, we are doing the best we can to bring foreign investors into Turkey. If we succeed, by the end of the coming year, we want to sign onto a 100 MW project.
This year we are also desiring to put forward our first abroad project. For this, our tasks are almost complete. We are planning on running this first time project in either East Europe, Middle East, Africa or Central Asia regions. We will share the good news with you in the near future.
We were the first ones in Turkey to declare a production system which carries module, cell and water processes. Once the planning process is completed in Nigde Bor, we intend to start construction and then start producing in the coming year. I had said this before, and I will say it again: with the highly effective panels we are going to produce, we want to bring to life a global brand from Turkey.
By the way, our partnership is continuing with one of the most important renewable energy brands. We had signed onto an agreement with KACO. In this agreement, EkoRE will buy its inverters from KACO and KACO will donate 5% of its revenue to Tider. By this way, not only are we protecting climate change through the most operative way by building GES systems with investors for KACO, and using such a valuable brand, but also we are helping Tider increase its revenue with the 'give fish but also teach how to catch fish' mission; it's actually a win-win situation.
I'd also like to share the news regarding this that was in the press: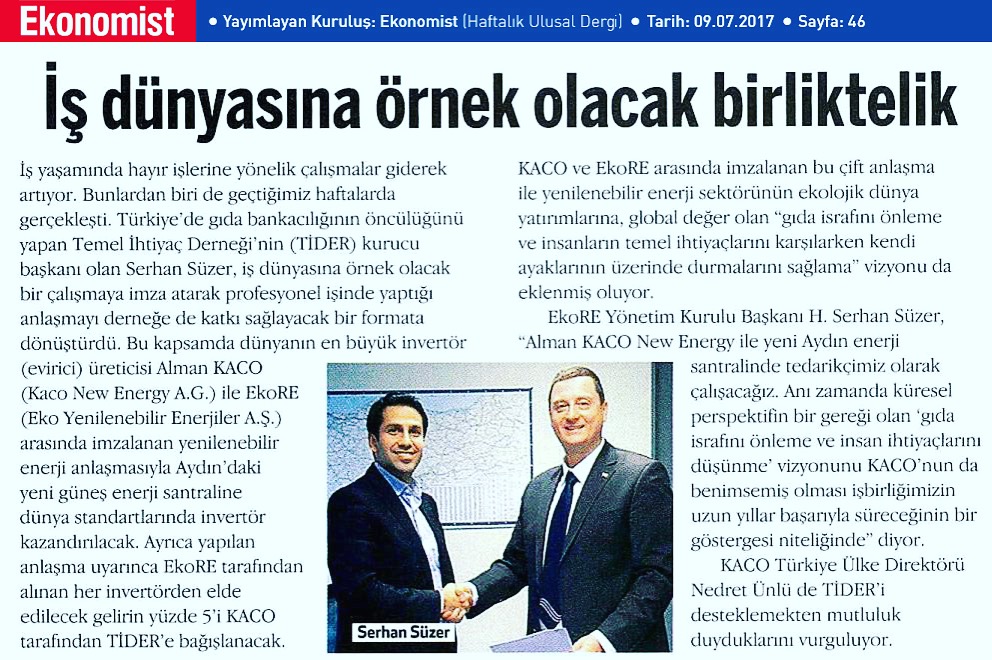 2. MOKA
By seriously increasing its turnover, MOKA was able to turn its cash flow into positive in the second half of the year. This is continuing to increase. We are also looking at increasing our licences from a 'paying agency' to an 'e-pay' licence. Lastly, we will be extending our business into different sectors. MOKA will sign onto surprising developments. Fintech, like renewable energy, is a sector we always want to be found in. In this regard, we will continue to take steps for this long term vision achievement.
3. EKOCCS
The merge and integration was successfully completed. The fact that we completed this process with the least problems was due to the effective and hard working attitudes of our whole team and management. The sector welcomed this merger really well. After the merge, the amount of customer representatives increased from 500 to 650 within 8 months. The number of firms that want to work with us is increasing. We are the only call centre in Turkey servicing so many brands. We are servicing 125 brands and the widest competition behind us is only servicing 30 brands. We are leaders in retail and e-commerce. We are constantly increasing our major scale in the sector.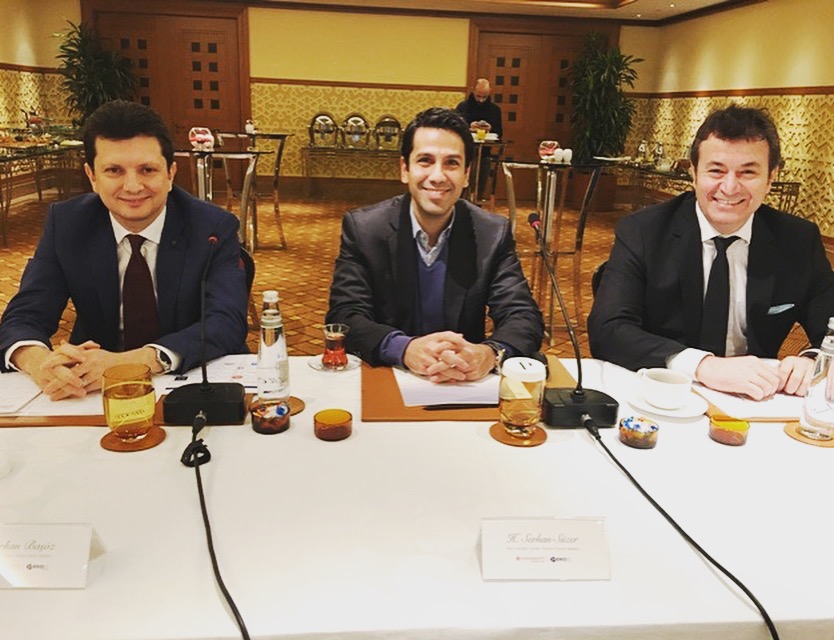 A photo we took on the day we formally announced our merger. EkoCCS's second biggest partner, Zekeriya Arslan, myself and our general manager, Serkan Basoz.
4. BONBON
We got a serious amount of demand for our Wi-Fi analytic program. Because it's a 'start-up', it is made up of a small team of Bonbon professionals, who are trying to cope with this demand. We have also signed onto contracts. We endeavour to give the good news at the end of the year.
5. BASIC NEEDS ASSOCIATION (TIDER)
This year was quite an active year for Tider. We won the 'Innovative Award' at this years first time held Global Foodbanking Network (GFN) event. With over 70 professional food banks found, we won the award with their votes for our HR supported program. By receiving these votes for our HR supported model, we have had acknowledgment of food banks also providing employment, which signifies changes to come. I'd like to share the piece I previously wrote about this: http://www.serhansuzer.com/en/on-the-road-to-becoming-a-global-cso-civil-society-organisation-the-big-award-goes-to-tider

The important piece to our HR program being the Support Cloud – we took over the software for this. This is an amazing development . Because the mission of 'whilst giving them fish, teach them how to fish', which our club supports, due to this software, we are able to gain and accelerate on the opportunities to provide employment. For you to be able to visualise this, think about it as a blue collar version of kariyer.net. So, the HR of a company will use kariyer.net or yenibiris.com sites to find white collar workers and sites like elemen.net for blue collar workers, and can look at the data of Tider and invite people for an interview from our base. At the same time, those that are members to our site, can apply for open positions in their field. Good luck to them all.
We sped up our tasks to open up a new Support Market in the Bagcilar-Esenler area. We are hoping to have this new place opened by September. After being able to support 5.000 families in Maltepe, we will support up to 100.000 families in Bagcilar. The point here is to provide food, cleaning goods and clothing to those families in need and also to provide employment to people on those facilities who have the capacity to work, to help them stand on their own two feet. Whilst doing this, we also want to achieve our other mission which is waste management.
We started our accreditation program. In a very short time, we will help other companies in Istanbul get their accreditation, to increase their standards and help them purchase products.
In addition to the Istanbul marathon we ran last year, this year we also ran in the Antalya Marathon (Runtalya). We are also working collectively for this years Istanbul Marathon, which will take place in November. This time we are going to run with the slogan 'your steps are growing with the Tider effect'.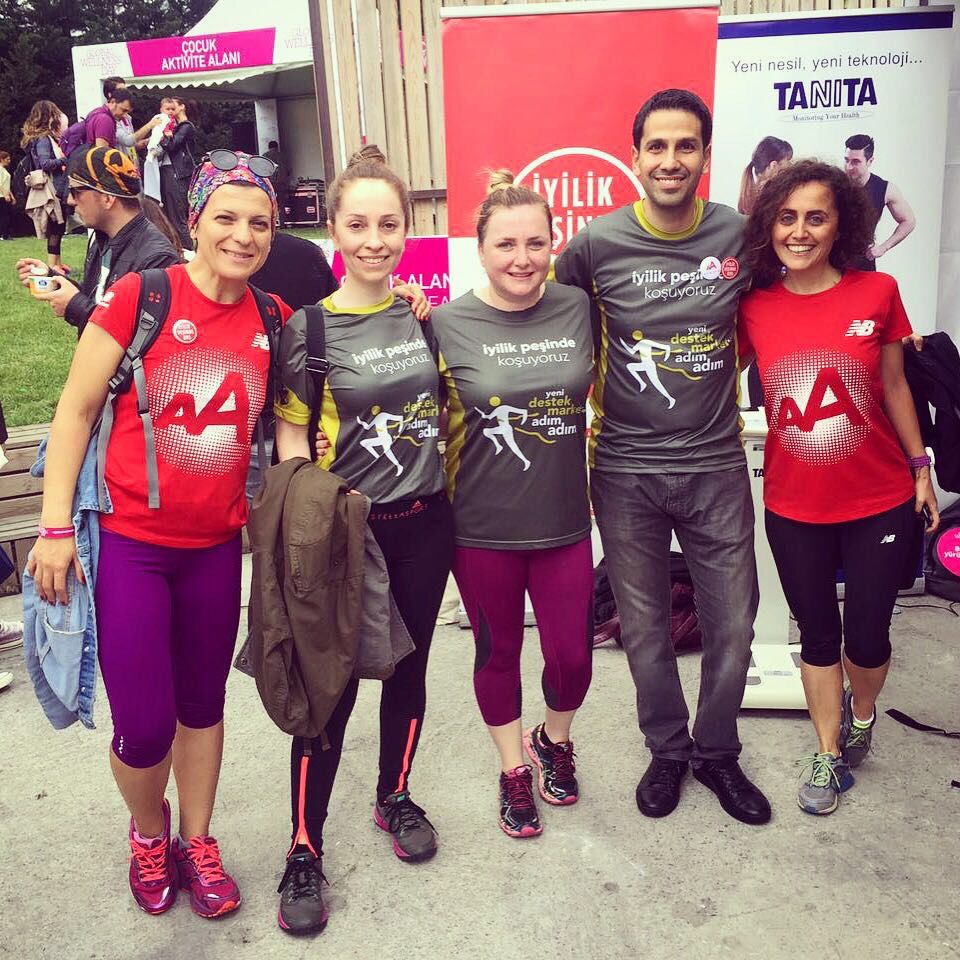 At a fitness event with the Adim Adim and Tider organisers

A photo taken from the Antalya Run (Runtalya)
The general manager of our club, Ezgi Ozkok, has shown much positive effects to the club since she took this role in June. I had written about this topic previously at this link: http://www.serhansuzer.com/en/when-will-the-world-start-to-turn-with-kindness
Also, we are on the road to professional structuring of our Support Markets. To head this structure, one of most experienced names in the sector has come in, from P&G, Mr Ersin Ceker. The Support Market will be managed in a way to make it an international professional retail chain. No one should ever doubt this.
I wish the team at Tider all the best of success.

6. HONORARY CONSULATE FOR COSTA RICA
This year we signed onto two important things at the Costa Rica Consulate. Firstly, we successfully held one of Costa Rica's most important artist, Jose Sancho's exhibition at the Pera Museum between the dates 31 May – 7 August. I'd like to share the piece I wrote about this with you once again:
http://www.serhansuzer.com/en/jose-sancho-exhibition-a-tale-of-art-and-friendship-

Some pieces of art from the exhibition
Secondly, we organised an event, again at the Pera Museum for Costa Rica's business agency Procomer, for business people who want to work with Costa Rica. Not only did the participants gain important information about Costa Rica, they were also able to visit the Jose Sancho exhibition.
In September, we will organise a Latin Festival (Fiesta Latina) in Turkey with the help of Costa Rican authorities (we are also included in this). We will share the details with you very soon, we are going to have loads of fun at the Latin Festival that's for sure.

*****

Now, I will share some information regarding my private life.
I have started a proper training routine with sport. It's going well. Having a sports salon near my home and a fitness salon in our office enables me to be close to sport. This is a huge chance for me. Also, we run from time to time with our Adim Adim representative Pinar and other running loving friends in the Cekmekoy (Tasdelen) forest. And this is a fantastic situation for me.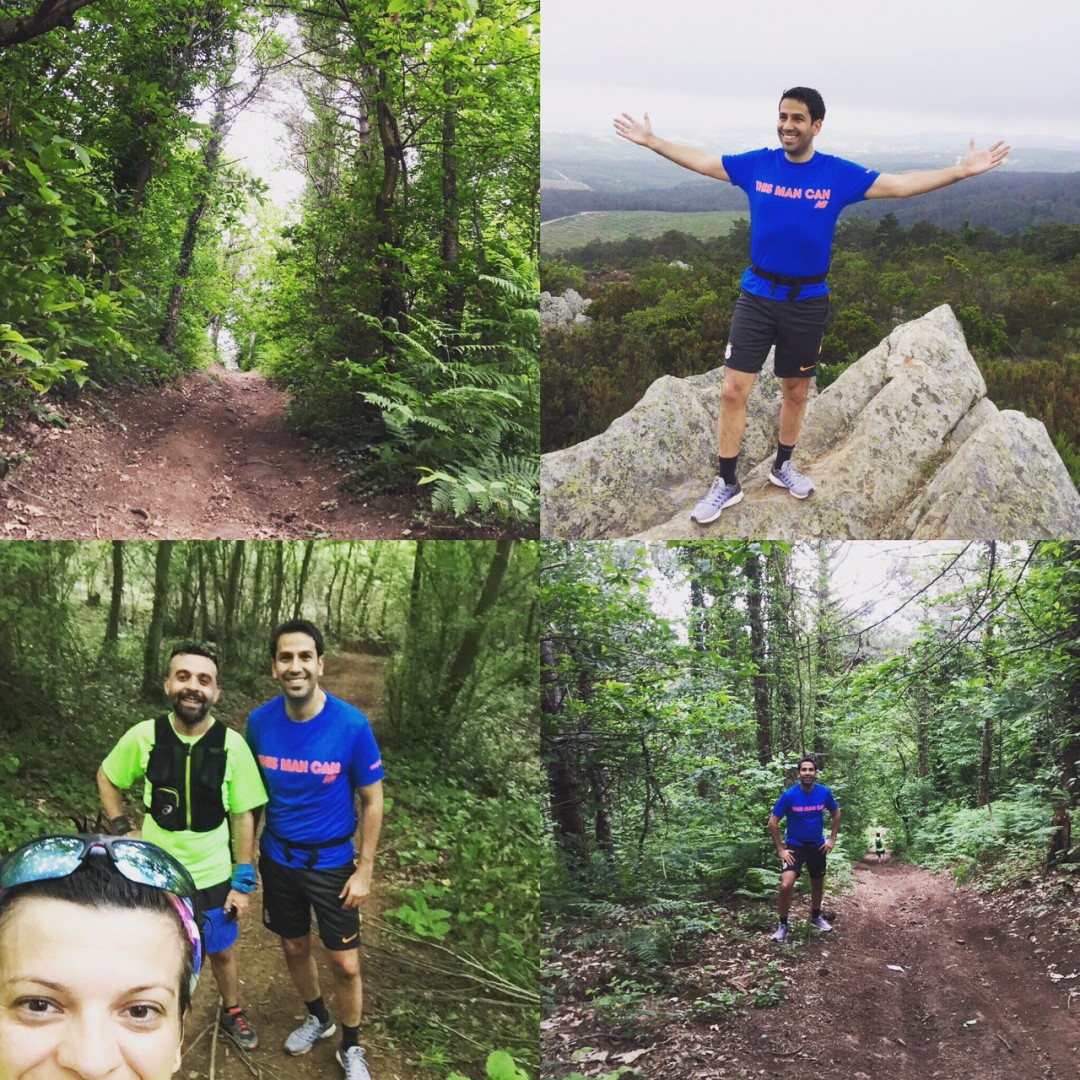 A photo of one of the runs we did at the Cekmekoy forest
In the last few days, before the Nigde meeting, I was running the Nigde football stadium at 6am in the morning. After an hour of training, as I was getting ready to leave the stadium, one of the walkers came next to me and we had the below conversation:
are you getting ready for a competition?
no, I'm running for fun
which school are you studying at?
(after I took my hat off) I said "I'm a businessman. We came here for investment purposes. We are going to invest in solar energy"
my god. How old are you?
40
then you've remained so young because of sport
(smiling) yes that's right. I wish you also have a good sport session
thanks very much
Also, I started another sport, which has increased my love for sport even more which is Kite Surfing. I had my first lesson in Gokceada. I then continued it in Mugla Akyaka. I came to a good level within a few days. I'm happy. I absolutely enjoy the sport. There's a certain kind of discipline with the kayak and also you get a certain strength from nature, you become part of the wind. What else can I want.

A photo from Gokceada
I also intend on starting Pilates very soon. I need to do this to improve my posture and also to increase my flexibility. We'll see.
I came to a certain level of comfort once I moved my home from Nisantasi, to Cekmekoy, closer to my office. My work productivity increased 2-3 times more. I am enjoying sleeping in a forest in a calm environment. I always loved Nisantasi but at this stage of my life, I believe I made the right decision. Also, with the heat and humidity during the summer periods, compared to Istanbul, Cekmekoy is 2-3 degrees cooler and has a higher level of oxygen. Instead of getting lost around concrete, I recommend living within a more natural environment.

A photo with my cousins daughter taken in my garden
Due to the problems with the battery of my electric car, it has been in repairs for a year. In the end, Renault eventually handed it back to me. I am so glad I have reunited with my electric car. However, I'd like to purchase one from the best in the industry, being a Tesla. I hope to fulfil this once there are good improvements within the business.
I'd also like to share the interview I had with the Yol Boyunca program in the first half of the year about 'footprints of the future – the first 1000 days at the peak!'. Here is my talk at the 'footprints of the future – the first 1000 days at the peak!'
http://www.tivuu.com/video/120244035/Serhan_SUZER___Eko_Grubu_Yonetim_Kurulu_Baskani
The interview I did with the 'Yol Boyunca' program:
By this way, I would like to wrap up my half yearly report. I won't be writing anything in August. I also need to take a break. I will continue where I left off in September. I take this break at the end of every year, in August and on public holidays like Bayram. Apart from this, I will share my thoughts, experiences, information and feelings with you all.
I wish you all spend the month of August and the last of summer in the best possible way. For now, take care.
Tag: sağlık