Improve your quality of life with sports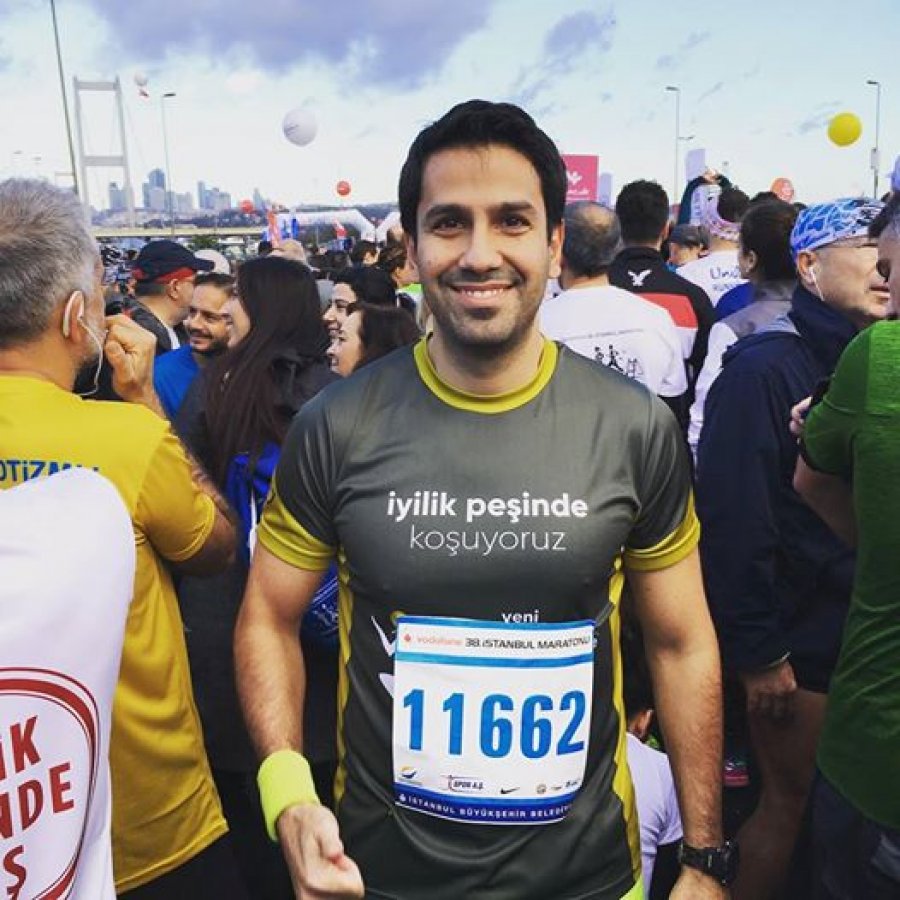 Everyone knows that doing sports improves health. But the reasons for that are more complex and far-reaching than they appear. Sport also contributes to one's overall quality of life and general sense of wellbeing. Right now, as I approach a level of fitness I haven't enjoyed since my youth, I'd like to share my own observations and conclusions on this subject.
Last week, as I was writing about my adventures in South Africa http://serhansuzer.com/en/my-bad-connection-with-cape-town), I smiled a bit ruefully at the photo of myself below (I'm the one on the right in the striped shirt sitting on a boulder):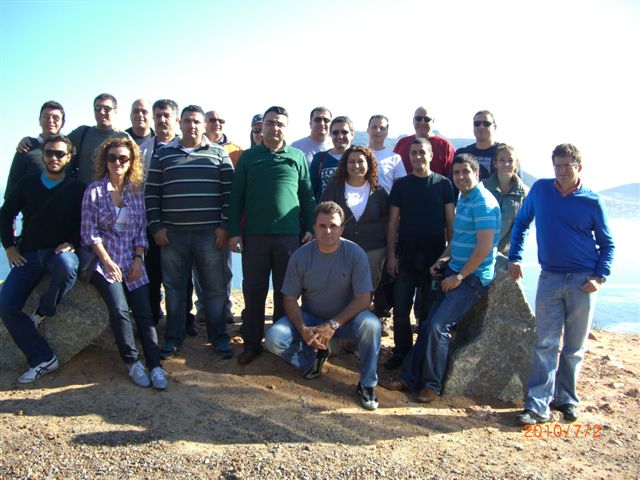 Not a trace of the fit university student I used to be. Now in my thirties, was I beginning to turn into a fat cat? Although friends from high school and even middle school often tell me I haven't changed a bit, I could see the difference. Here's photographic proof in the form of a poolside snapshot taken with my old friend Nicolas during a Spring Break in Jamaica.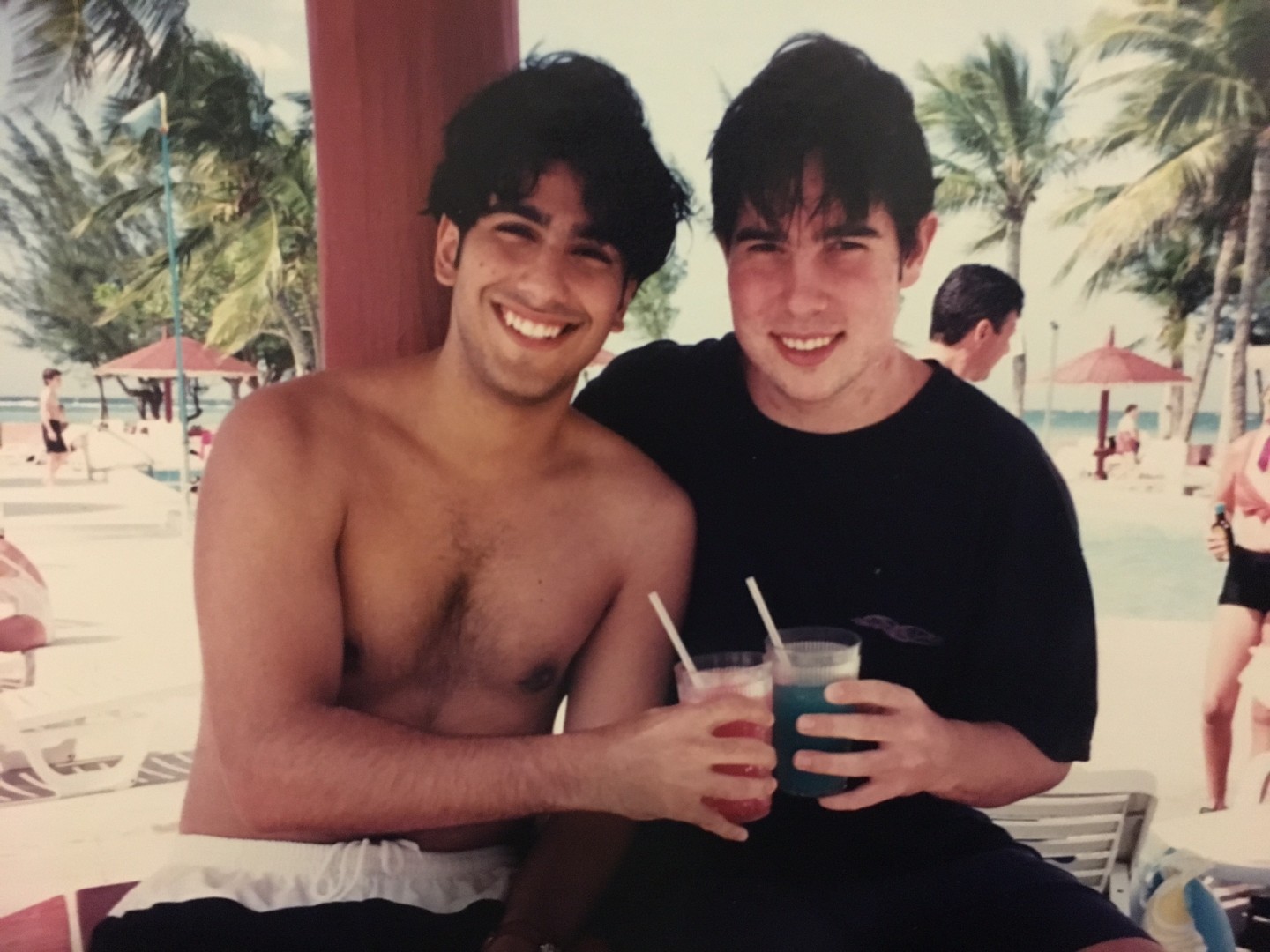 The difference between the two photos is obvious, right? You could say that after a certain age metabolism slows and it's all downhill from there. Don't be so sure about that.
That first photo was taken during one of the least healthy two-year periods of my life, which were 2010-2012 and this past two years. Not only did I gain weight over these periods, I became seriously out of shape.
I was unusually unfit during my trip to South Africa because it coincided with a period (2010-2012) in which I was the CEO of Turkent, Inc., the franchise owner in Turkey of KFC and Pizza Hut. We were working day and night to restructure our restaurants. Combine stress and a heavy workload with endless servings of fried chicken and pizza, and the results are there for all to see.
Caught between 'Heli-skiing' and a hard place
I've been unable to do much sport over the past two years because of a skiing accident. I was as active as I could be under the circumstances, but that didn't amount to much. A dislocated and broken left shoulder had caused me the worst pain of my life. As someone who has been skiing since age 5, I've had only two accidents. The first was in 2002, when I broke my left shoulder. The second was in 2015, when I not only broke that same shoulder but I also dislocated it. (I'll write more about both accidents at another time. They're not today's subject.) On the final run on the final day of a three-day heli-ski – the last chance to enjoy some high-speed high jinx – I fell and hit my shoulder on the edge of a rock.

Having been unable to strap on a go-pro camera, I failed to record the experience. For an idea of what the terrain was like and some insight into heli-skiing, I'd like to share some footage recorded by Angel. I'm a huge admirer of any woman who can ski like that. Here is an amazing performance by Angel Collinson:
The day after the accident they arranged for me to arrive back to Turkey, immobile and my arm in a sling. My first task was to visit shoulder specialist Dr. Mustafa Faik Seçkin, a member of Azmi Hamzaoğlu's medical team at Florence Nightingale hospital. I was informed that my shoulder had been badly damaged and that if I were a professional sportsman or someone else whose career depended on a sound shoulder, I would have been operated on immediately. However, in my case, extensive physiotherapy was considered preferable. I started therapy in January, the month of the accident, with the siblings Mari and Arman Apelyan, and continued with them throughout March. I can say that I am now nearly fully healed. However, the past two years have been difficult. Even as my left shoulder gradually mended, I began having issues with my right shoulder because I hadn't been using it enough. Although it was a bit stiff at the beginning of physiotherapy, my right shoulder has completely healed and my left shoulder is nearly there, as well. All that's left is a bit of pain during abduction movements, which is what we're working on now. Here's a picture with Mari during one of my physiotherapy sessions: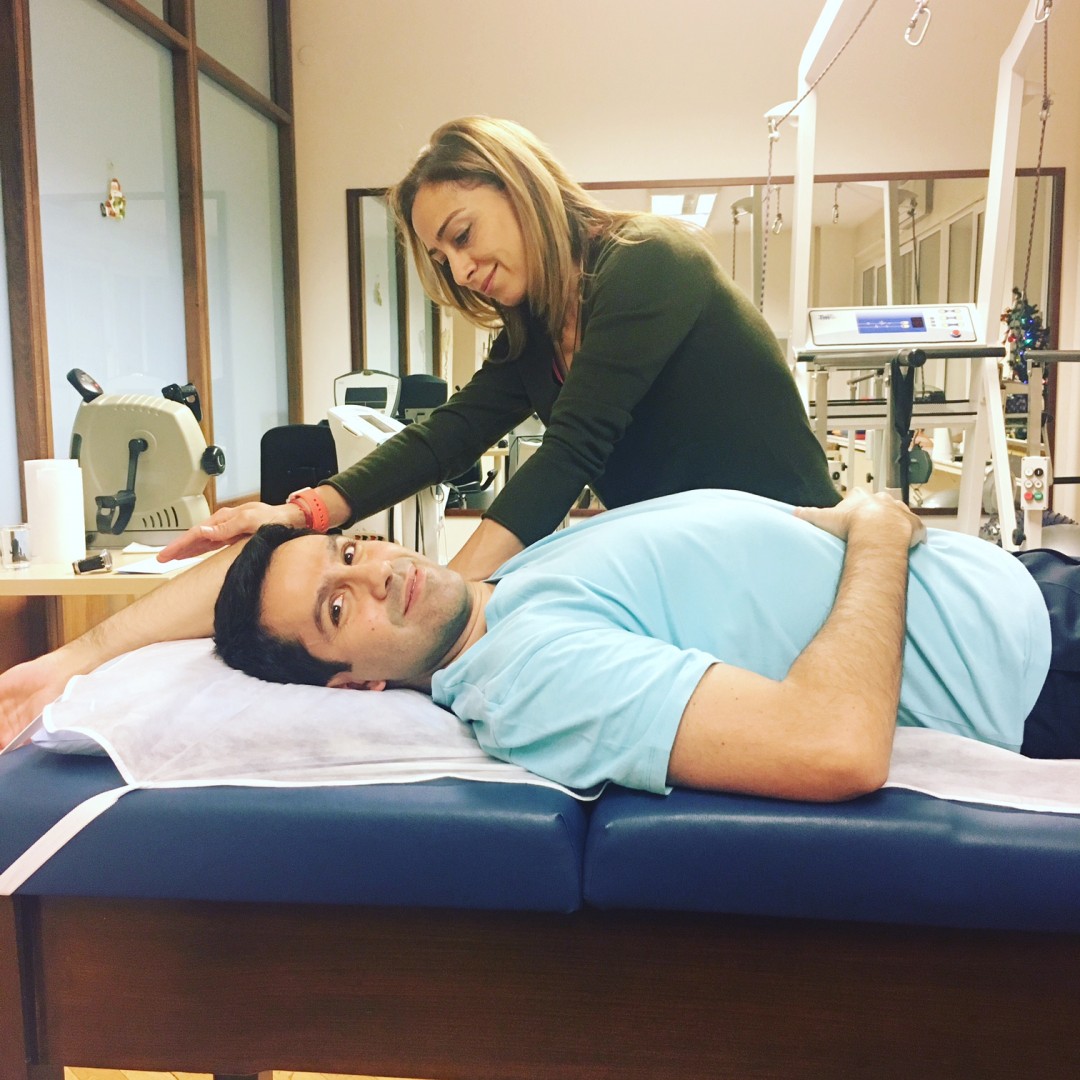 By the end of this past summer my right shoulder was fine and my left one wasn't causing me much of a problem either. That's when Step-by-Step entered my life. Tider, of which I am the founding chairman, had embraced the Step-by-Step system for the first time. Our association, which was not well known, needed to get a boost to open a Support Market in Bağcılar. We launched our campaign with the video below:
We then began an active campaign period which I supported through social media and posts on my personal blog, some of which you can find below:

http://serhansuzer.com/en/iknowforsure-more-and-more-of-us-can-change-things
http://serhansuzer.com/en/more-than-just-a-run
http://serhansuzer.com/en/a-single-salve-for-three-wounds-support-project-1
http://serhansuzer.com/en/a-single-salve-for-three-wounds-support-project-2
http://serhansuzer.com/en/a-single-salve-for-three-wounds-support-project-3
http://serhansuzer.com/en/hand-in-hand-helping-thousands
http://serhansuzer.com/en/memorable-moments-from-the-istanbul-marathon

The campaign resulted in 154 runners creating Step-by-Step profiles, of which 93 went on to collect TL 119,538 in donations by reaching out to 1,171 people. Once again, I would like to extend my heartfelt gratitude to everyone who was involved.

Muscle memory and six packs

The campaign was a great success. Speaking for myself, I was pleased not only by the financial success of the Step-by-Step campaign but by the role it played in getting me to resume serious exercise. I'd never believed the saying, "Muscles have memories," but it turned out to be true. My muscles developed and I lost weight with astonishing speed. Working regularly with my trainer, Enis, I saw immediate results. I lost 10 kilos in 3 months and found I was nearly as fit as I had been in university. More specifically, I had sported a six pack only once in my life, in my university years. Despite the passage of so many years, I am now as close to that level of fitness as I have ever been. In Turkish we call six pack abs "baklava," so get ready for the sight of a baklava-bellied businessman this coming summer. ☺
This is a good time to remember with gratitude my aunt's husband, Turgut Gülez, the person who encouraged me and my brother to embrace sports at a young age. He devoted a lot of time to us. Unfortunately, we lost him some years ago. God rest his soul. His career as a professional football player reached its apex with his inclusion on the national team. Shortly after marrying my aunt, he gave up pro football. His life story began with the migration to Niğde from Thessaloniki of his family. (I'll write more about him at another time.)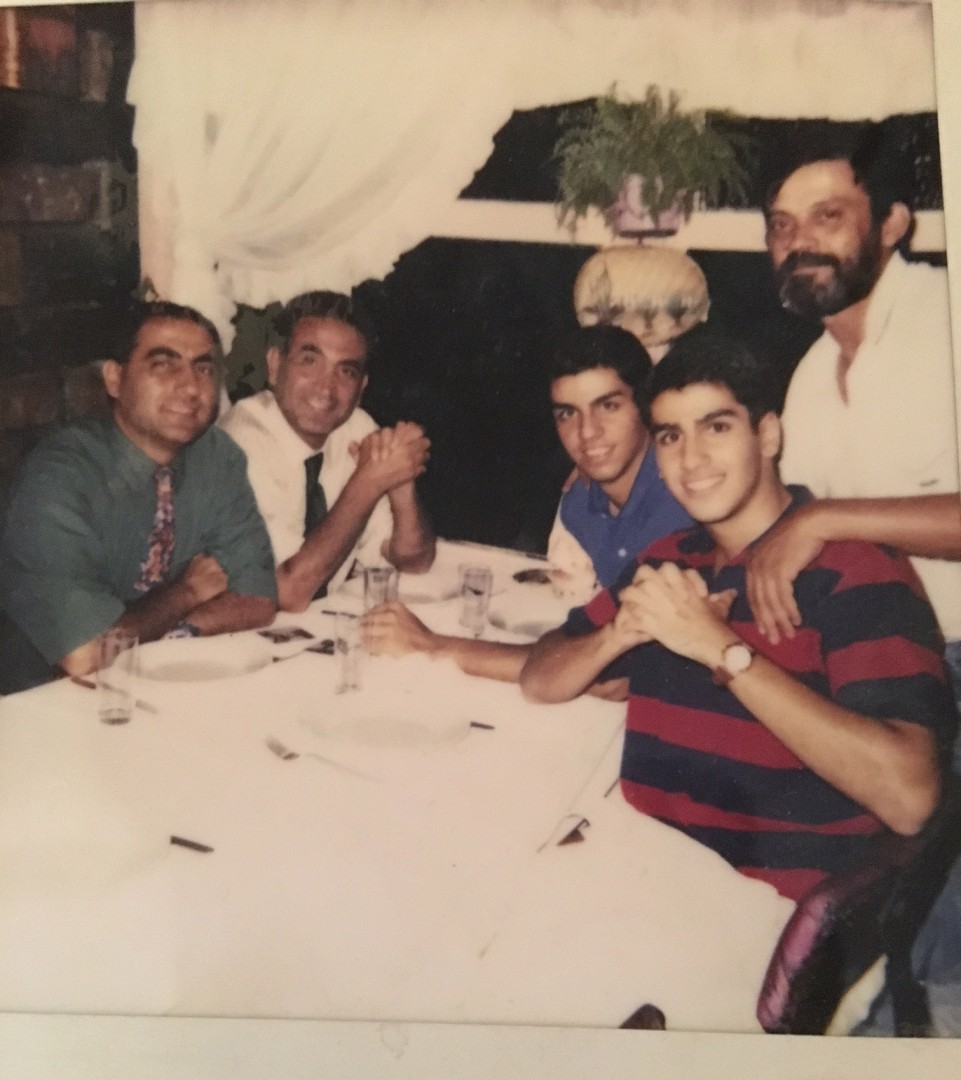 The person standing in the photo with his hand on my shoulder is Uncle Turgut, who we loved as a "real" uncle.
Note: I'd just finished writing this post when I encountered a video on Oneido entitled: "A scientific explanation for why we feel refreshed and enjoy enhanced mental clarity after a long run". I'd like to share it with you: https://onedio.com/haber/bilim-acikliyor-uzun-kosulardan-sonra-gelen-keyif-hissi-ve-zihin-acilmasinin-nedeni-ne--741703

Some photos taken while doing sports for fun and for charity: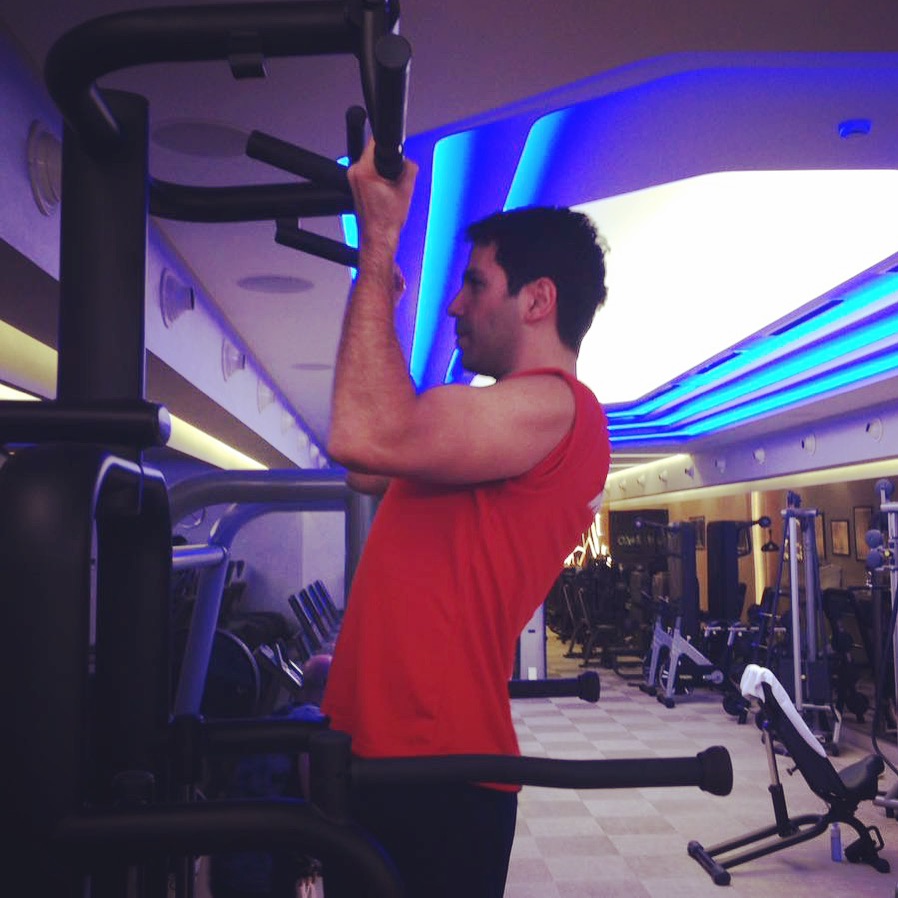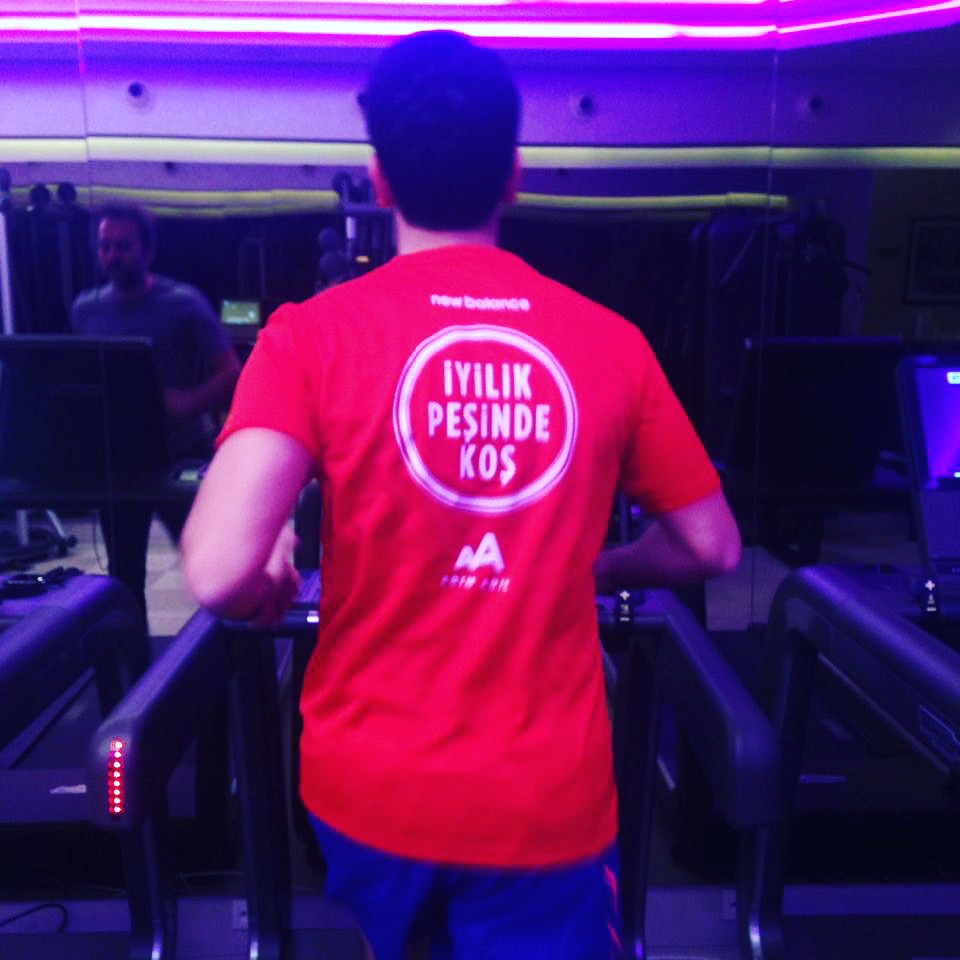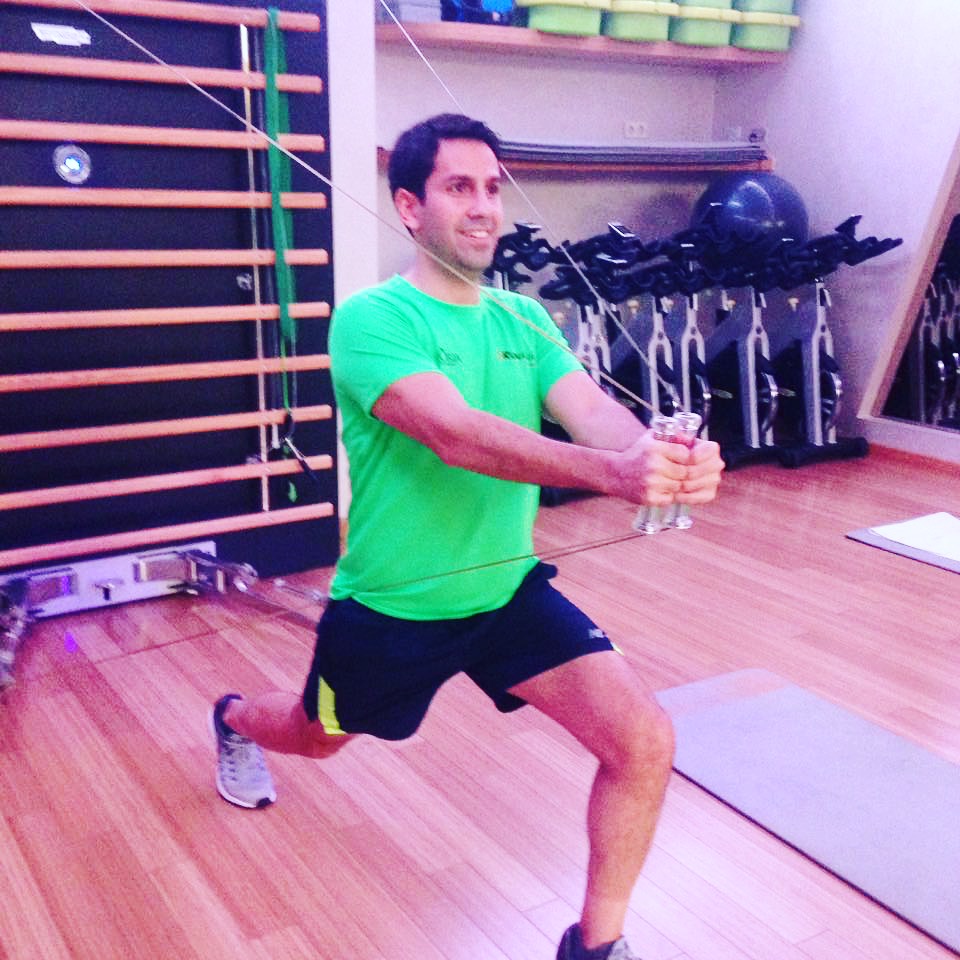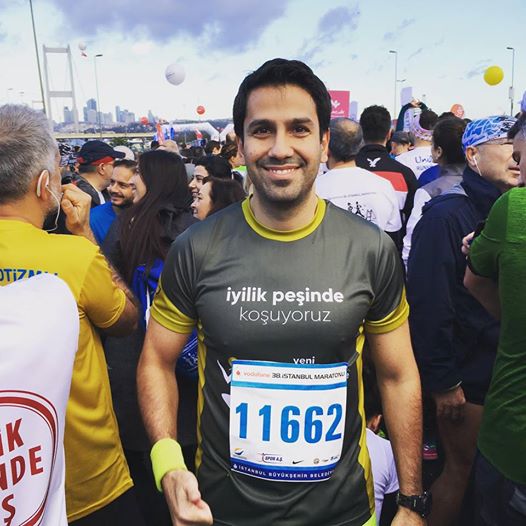 Let me now get back to the point of this post: My own observations of the benefits I have derived from sports activities, which will, I hope, inspire you:
Losing weight: As the result of serious training beginning early this past September, I dropped from 83 kilos to 72 kilos in 3 months. You, too, can achieve your ideal weight through regular sport. There's no need to complicate things. It's simply a question of what goes into the body in the form of food and what is burned by the body in the form of calories, of which you burn more when you are active. It's really that simple.
Freedom to eat: Sport also gives you the freedom to eat. I wasn't following a special diet when I lost 10 kilos. The one difference was that a few times a week I would lunch in my office Canadian-style. That is, I would have a salad or sandwich and a bowl of soup. Other than that, I not only did I not need to watch what I ate, I ate even more. If you do enough sports, you can eat as much as you want.
Faster metabolism: Doing sports is like stoking a furnace. Your bodily functions become more active and effective. Even your digestive system works better.
Letting off steam: Two things help me let off steam and relax: one is sport and the other is writing. At the end of a session of sport I'm stress-free and high-spirited.
Happiness (a shot of endorphin): The brain produces neurochemicals called endorphin when the body is stressed or subjected to pain, as in during a strenuous workout. Endorphin minimizes feelings of discomfort and can bring about a sense of euphoria and well-being that make you a happier and more productive person.
Better posture: For many years, I hunched forward slightly. I wasn't accustomed to standing up straight. Now my posture has improved. The strengthening of abdominal and back muscles automatically leads to better posture.
A sound mind in a sound body: This is one of my favorite phrases and it is absolutely true. A sound, healthy body fosters clarity of thought. Poor health results in an inability to concentrate. In turn, mental and psychological wellbeing boost professional success
Increased socialization: It's interesting how many friendships I have formed through the Step-by-Step group and in the fitness center where I work-out in Nişantaşı. Sports enthusiasts are a good influence in anyone's life.
Increased immunity to illness: I was ill a lot last winter. However, I haven't got sick even once this winter despite being surrounded by people with colds and the flu. One of the main reasons for this is my discovery that sport seems to fend off illness. Whenever I feel as though I may be coming down with something (3-4 times so far this winter), I exercise extra. Sweating purifies the body and by the time I've finished my shower I feel light as a bird. The following day I find it easier to get up and to fall asleep. I suggest you all try this.
In short, make sports a regular part of your life to boost your quality of life, and to be successful and happy!
Tag: spor