Moka, amongst the list of the best in Europe!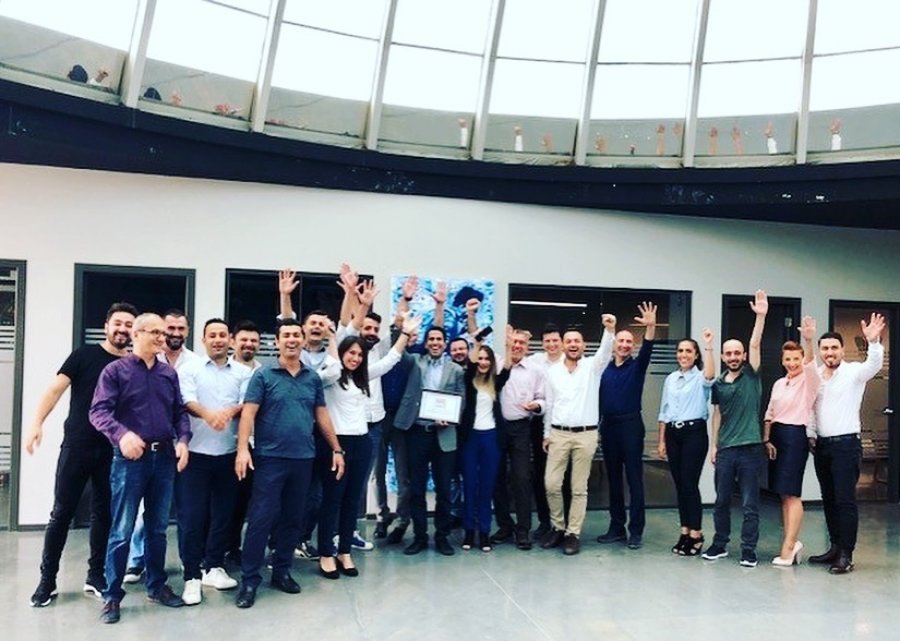 Moka, one of Turkey's pioneer fin-tech companies, is living the proud and honorable moment of signing onto an international success project. One of the most prestigious global media companies Red Herring published their '2018 Top 100 Europe' list which Moka qualified for and was enlisted and managed to make their way in amongst all their competitors in Europe and be represented amongst the best firms.
I am now back to writing my articles after the summer break. This year, I will work at a serious tempo to continue to support, produce and create. I will try my best to be as beneficial as I can to our world in a period where our country is going through so much distress.
Being the first article of autumn, I wanted to start off with some good news. Regardless of the conjunctural distress, life goes on and we are doing our best to continue to do so. As I have had a busy schedule, I have only now had the time to let you know of the news of this prestigious award and the developments with Moka.
I had written previously about Moka which is one of my entrepreneurial projects at this link: http://www.serhansuzer.com/en/charting-a-path-from-moka-to-bonbon. It's quite interesting that the English version of this article is amongst those that were the most read. Infact, based on the statistics given to me, my articles are read in 123 countries. Of course, this is quite honoring for someone like me who is a 'Citizen of the World' with global views. I will continue to write my Turkish, English and Spanish articles with much joy.
2014 to date
From its establishment in 2014, the developments Moka have shown are worth much praise. We have come so far! I would like to share this information with you:
The year 2015
We established the foundation for company's invoice payment technology and started accepting invoice representative applications
Developing the foundation of the currently used MokaPOS virtual pos system
Intermediary for over 30 thousand transactions
The year 2016
We were one of the first to obtain a licence from BDDK (Banking Regulation & Supervision Agency)
Currently, we have over 2500-member workplaces that use the MokaPos virtual pos system which we have started to offer
Our website www.mokafatura.com went live where invoices could be paid online with the use of credit and bank cards
We have reached a volume of 5.4million
The year 2017
We have strengthened our virtual pos solutions
We moved to our new office
In order for payments to be made via mobile phones with the Moka Mobile POS product, we went live on Apple and on the Google Play store
In order to accept MokaPos applications, we completed our online application project
We completed our international security standards period and obtained the PCI-DSS certificate (The Payment Card Industry Data Security Standard)
The year 2018
All MokaPOS applications are now entirely online
Made our foundation ready for secure card storage
Made our names heard on the international arena and commenced work with international partners
All of these positive developments and improvements were crowned with the prestigious international award in April. We made it into the April 'Top 100 of Europe' List of the most prestigious technology lists, the Red Herring.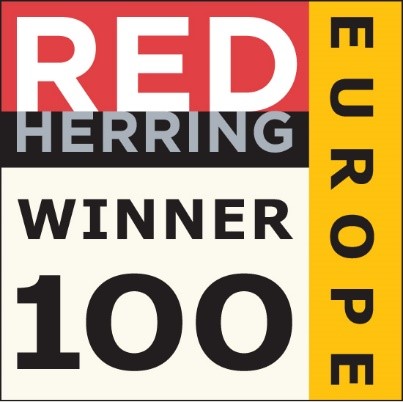 The award we received



About Red Herring
Firstly, I'd like to inform you about Red Herring and what they do.
Red Herring is an initiative aimed at promoting, supporting, and delivering massive amounts of initiatives beyond the Silicon Valley ecosystem. In addition to the global successes such as Spotify, BlaBlaCar and Shazam, among the domestic companies, there are Micro Payment (Wire Card), Pozitron, Evmaya, Sefamerve, Annelûp, Markafoni, Sopsy, Tasit.com, idemama.com, Tikle, İninal, İyzico initiatives were also on the 'Red Herring Top 100 Europe' list.
At the event held in 2014, Red Herring's CEO Alex Vieux said in an interview that more than 60 percent of the companies that qualify for an award, receive an investment within a year.
The course of the period
Now let me tell you about the period we went through in order to get into this prestigious group of technology.
In order to be listed on the Red Herring Top 100 Europe, we submitted an application for Moka in mid-February 2018. On the application, we shared information about the company's 2016 and 2017 revenue and EBITDA information, CEO information, strengths and weaknesses of the team, features of third-party service companies, advantages and weaknesses according to competitors. After a phone conversation with Red Herring CEO Alex Vieux, they invited us to participate in an event which awards the 100 most innovative European technology companies and fortunately, we were in the final elimination group.

Details of the Event
I would like to share the following information about the finale of the event:
- The event was held in Amsterdam between the dates of 15-17 April 2018.
- Our establishing partner Seyfi Erol and General Manager Selim Gusar attended the event.
- Our General Manager, Selim Gusar made a 12-minute presentation.
- Following the events and presentations of the day, applications for the award were announced on the last day of the event and Moka was listed among the 100 most innovative European technology companies.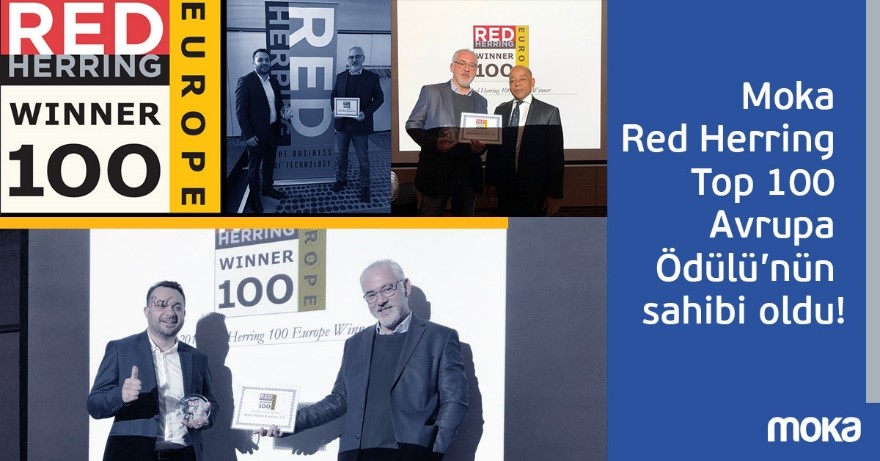 Mr Seyfi and Mr Selim at the Red Herring event…
The information at the application stage which was conducted by interview by Red Herring's CEO Alex Vieux was assessed, and a final score was given to the presentation we shared. Over 2,000 applications were made to the competition. We live the true honor of entering the top 100 amongst so many other applicants.
Our General Manager, Mr Selim made this declaration after the award: "We are very proud to have been awarded such a great award especially after intensive reviews and rigorous screening process. All initiatives in the application are evaluated and analyzed in over 20 different criteria. We are delighted to be able to offer an initiative of world standards as Moka".
In his speech, Red Herring CEO Alex Vieux made this comment about us: "As always, in the year 2018 it was also very hard to choose the top 100 winners, new and experienced entrepreneurs continued to push the boundaries of innovation, therefore I would like to congratulate Moka Payment Agency on their success."
In summary; Since 1996, the Red Herring Top 100 Awards, which provide recognition and prestige for the most innovative and promising initiatives in the technology sector, are attracting thousands of candidates every year. The Red Herring Top 100 Awards are a milestone for life changing entrepreneurs such as Alibaba, and companies such as Facebook, Google, SalesForce.com, Skype, SuperCell, Spotify, Twitter and YouTube, which stand out in the industry. The winners of the Red Herring Top 100 Awards are getting faster investments and their market share is also increasing.
The news that made it in the media
After we won this prestigious prize, these were the things that were written about us in the media which I would like to share with you:
http://www.hurriyet.com.tr/ekonomi/moka-iki-bin-basvurucu-firma-arasinda-odule-deger-goruldu-40844414
http://fintechistanbul.org/2018/05/02/fintech-sirketi-mokaya-prestijli-odul/
https://www.haberler.com/moka-red-herring-top-100-avrupa-odulu-ne-layik-10805429-haberi/
http://www.psmmag.com/haber/moka-red-herring-top-100-avrupa-odulune-layik-goruldu/1299914
http://www.finansgundem.com/ara/moka
https://www.itsektoru.com/moka-red-herring-top-100-avrupa-odulune-layik-goruldu/
https://www.sondakika.com/haber/haber-moka-red-herring-top-100-avrupa-odulu-ne-layik-10805429/
https://www.f5haber.com/teknoloji/moka-buyuk-odulun-sahibi-oldu-haberi-1031223/
The reason why we participated and its meaning
With the increasing interest and opportunity in the fin-tech sector, 2018 was the year of growth for Moka in every sense. Our prioritized goals which is to accelerate international expansion through our contacts and processes are continuing. To stand out to the rest of the world, the Red Herring Top 100 award event helped us reach this goal and globally, being on the Red Herring 2018 Top 100 Europe list will give us that prestigious effect and also create opportunities for us as we were entitled to be on the Red Herring 2018 Top 100 Europe list
Having this award gives us considerable advantages during contact with our international business partners.
The award we received from Red Herring, which is given to companies that have been globally accepted and are active in the global arena, is essentially a certificate representing our technology, our business model, our team, our place in the market and our other dynamics at world standards.
Our biggest success at Moka and what we do from here onwards
It is almost impossible to establish an institutional structure where personal skills are the decisive factor in a country like Turkey. However, we were able to successfully establish this structure and institutionalize Moka. The determining factor for this was the management style by our General Manager, Mr Selim, who knew exactly what to do, and formed a success focused team. Of course, the harmony that we also have with our partners of the company Mr Seyfi Erol and Mr Levent Ilhaner was also an important and influencing factor.

The 2018 Moka team



I am grateful and thank from the bottom of my heart our partners, general directorate and team who have successfully launched our adventure in 2014, despite all the conjunctural problems.
From now on, we will continue to accelerate growth in Turkey and will continue to take the necessary steps to achieve our goal of entering the international market.
Tag: iş dünyası