My 15 years in business and notes on the future...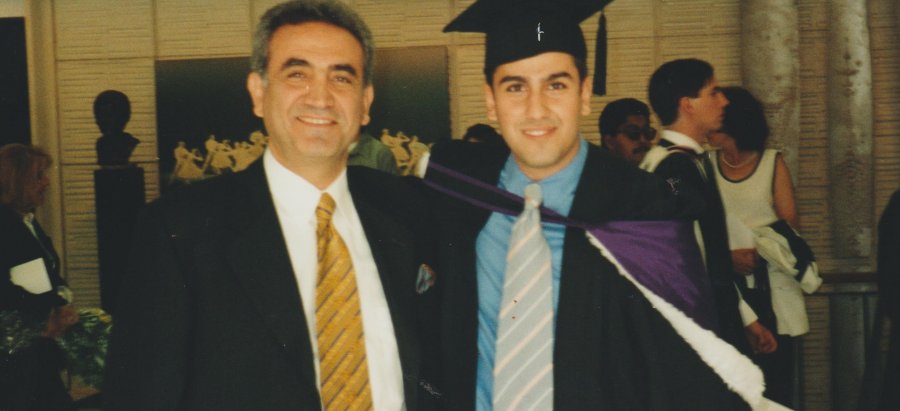 We've entered yet another week beginning on the 11th of July. I began my business life 15 years ago on this date, a milestone about which I'd like to share my experiences, along with my views concerning the future.
As I recount the fateful moments of my life, I'll start by going back to my university in Montreal, Canada. I was studying in my junior year when one of my closest friends, Jesse, came up to me and the following dialogue ensued:
Serhan, I've decided to drop out of university. I'm going to start my own business.
Why are you in such a hurry?
I don't want the internet age to pass me by. Each passing day means I'm missing out more. You should drop out too and we'll set up a business together.
I want to get started on my career path immediately too, but I have certain obligations to my family. I need to get a diploma. What kind of work are you going to do?
I'm going to found a Web hosting company.
I wish you every success. We'll keep in touch.
Let's talk again after you get your diploma.
Okay.
Jesse did just what he said, dropping out of university and setting up his own Web hosting company in Toronto. A year later, after I'd graduated, I went to visit him there.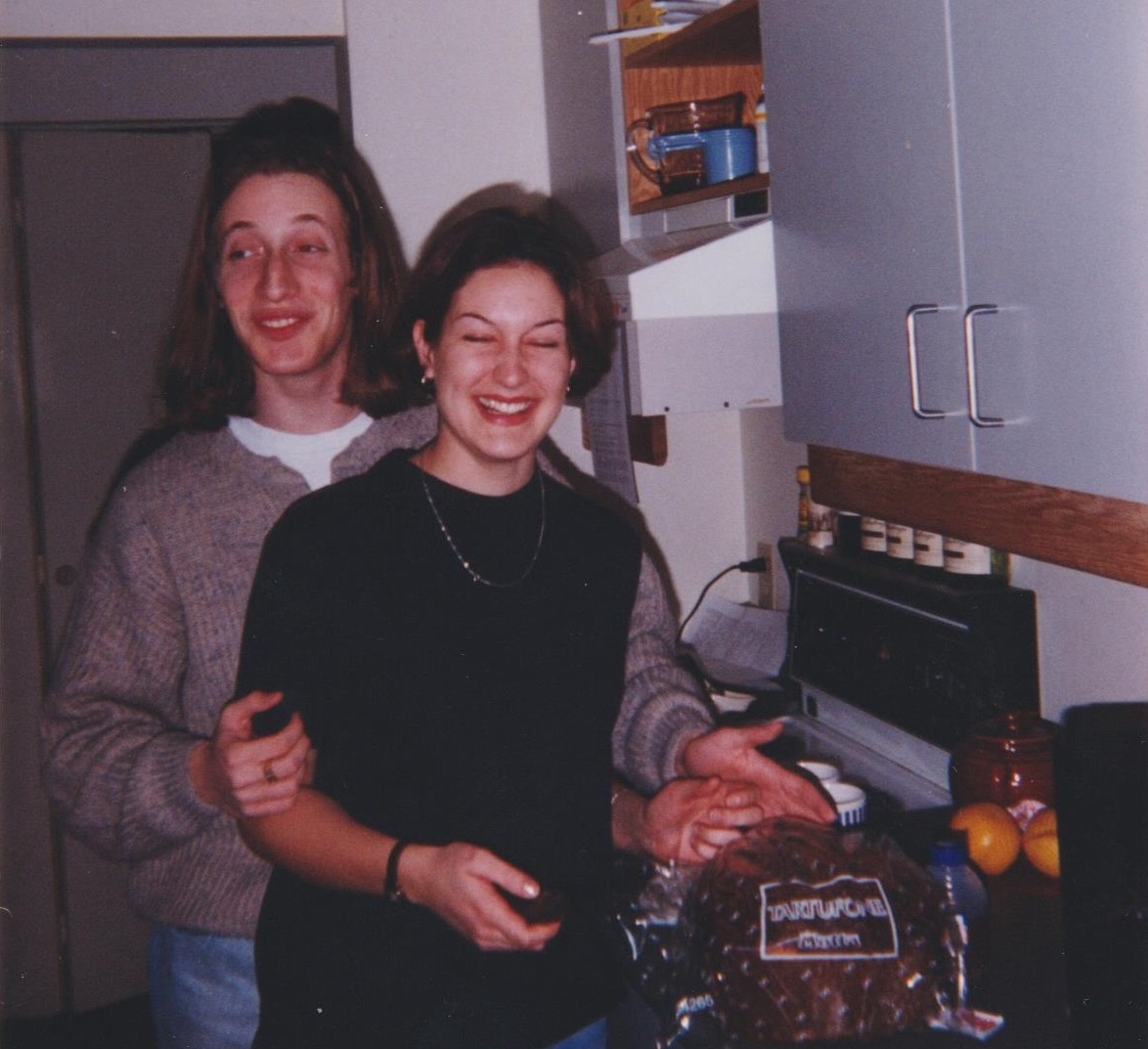 Jesse joking around with his girlfriend in our dorm our first year. As far as I remember, I took this picture.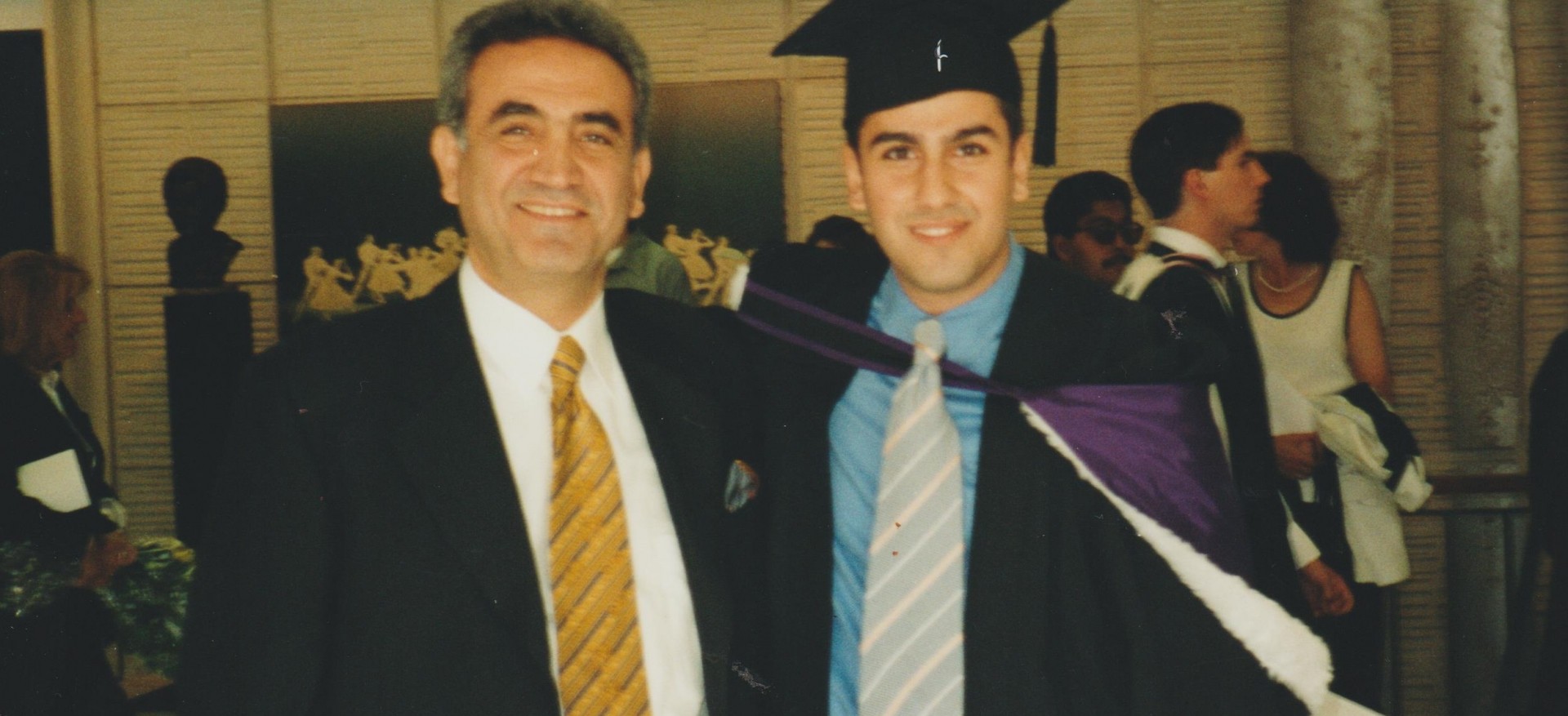 Me and my dad after my graduation ceremony.
Jesse was in high spirits as he showed me around his company. Launched in no time, his company had snowballed over its first year. Pleased with what I'd seen, I decided to stay in Canada. When I called my father to tell him about my decision, this was our dialogue:
Dad, one of my best friends in Canada has founded a Web hosting company. He's offering me a 50% stake. I'd like to try out this business.
What is Web hosting?
It's an internet company. It's the business of providing access for websites on the Net. The internet is still in its early days and there is a lot of demand for these basic services.
Son, what's all this about the internet? Are you saying there's no work for you in Turkey?
Of course there is. But I want to try this out.
Our two-hour conversation ended with the following:
Son, I need you here.
You have a lot of professionals and executives. You don't need me there.
That's not true. All of my managers are valuable, but I really need you too. Work overseas for no more than a year and then come back to Turkey. Don't stretch it out any longer.
He had hit me in most sensitive spot, causing me to change my mind. I called Jesse and told him that my father and I had agreed I would return to Turkey after no more than a year working in America. Jesse wished me luck. I began working for the agreed period of time at the American headquarters of an Italian insurance company that was a partner of our family's. The first thing I did when I got back to Turkey was my compulsory military service.

The seizure of Kentbank

Back then, the shortest period for military service was 8 months. I was lucky to be sent to Denizli, one of the regions seIected at the time for a pilot program in which boot camp and more advanced training were held at the same place. As a result, I completed my full 8 months in Denizli.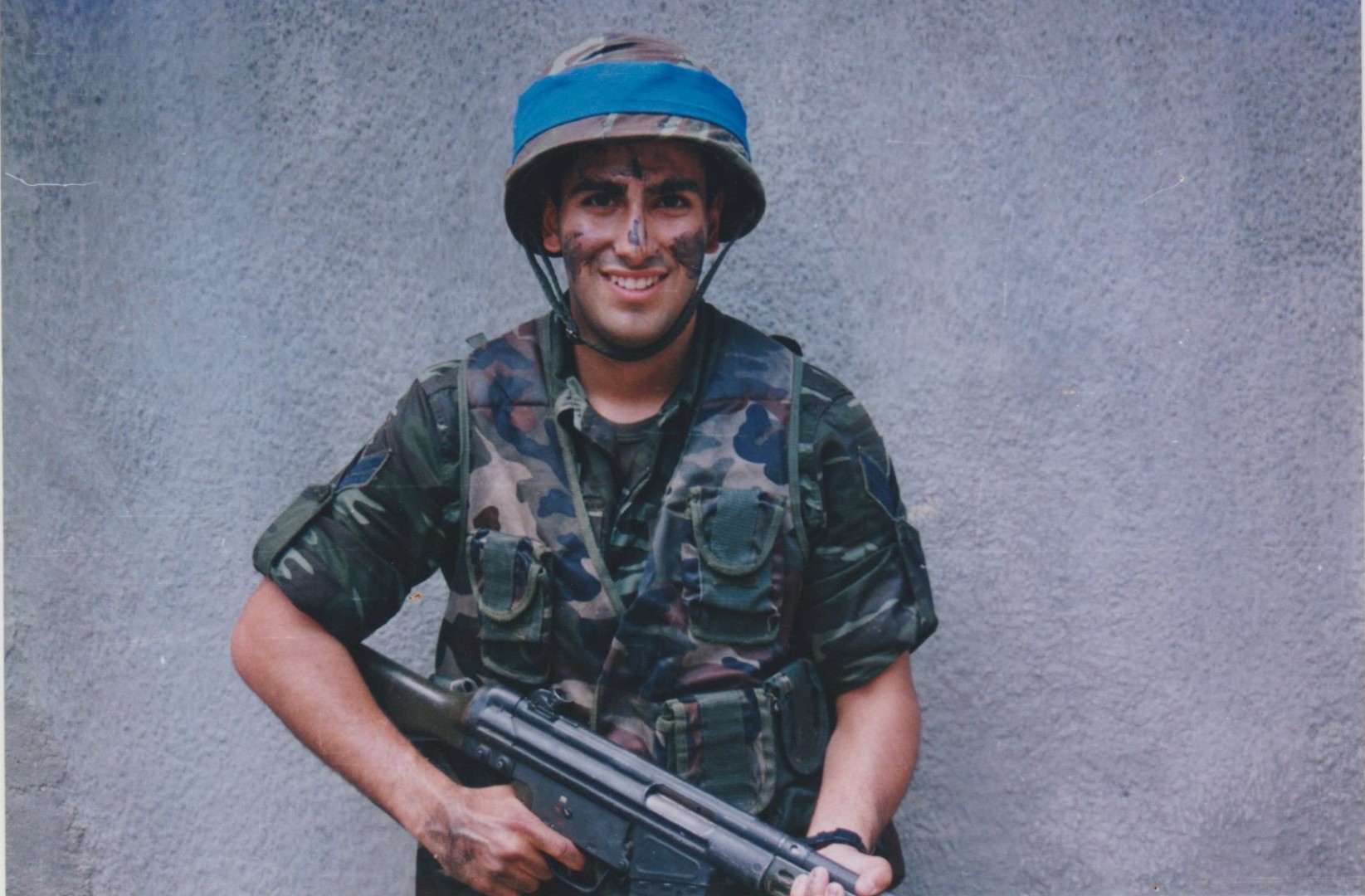 Don't let this pose fool you. I had nothing to do with guns. Other than basic training I spent all my time in front of a computer.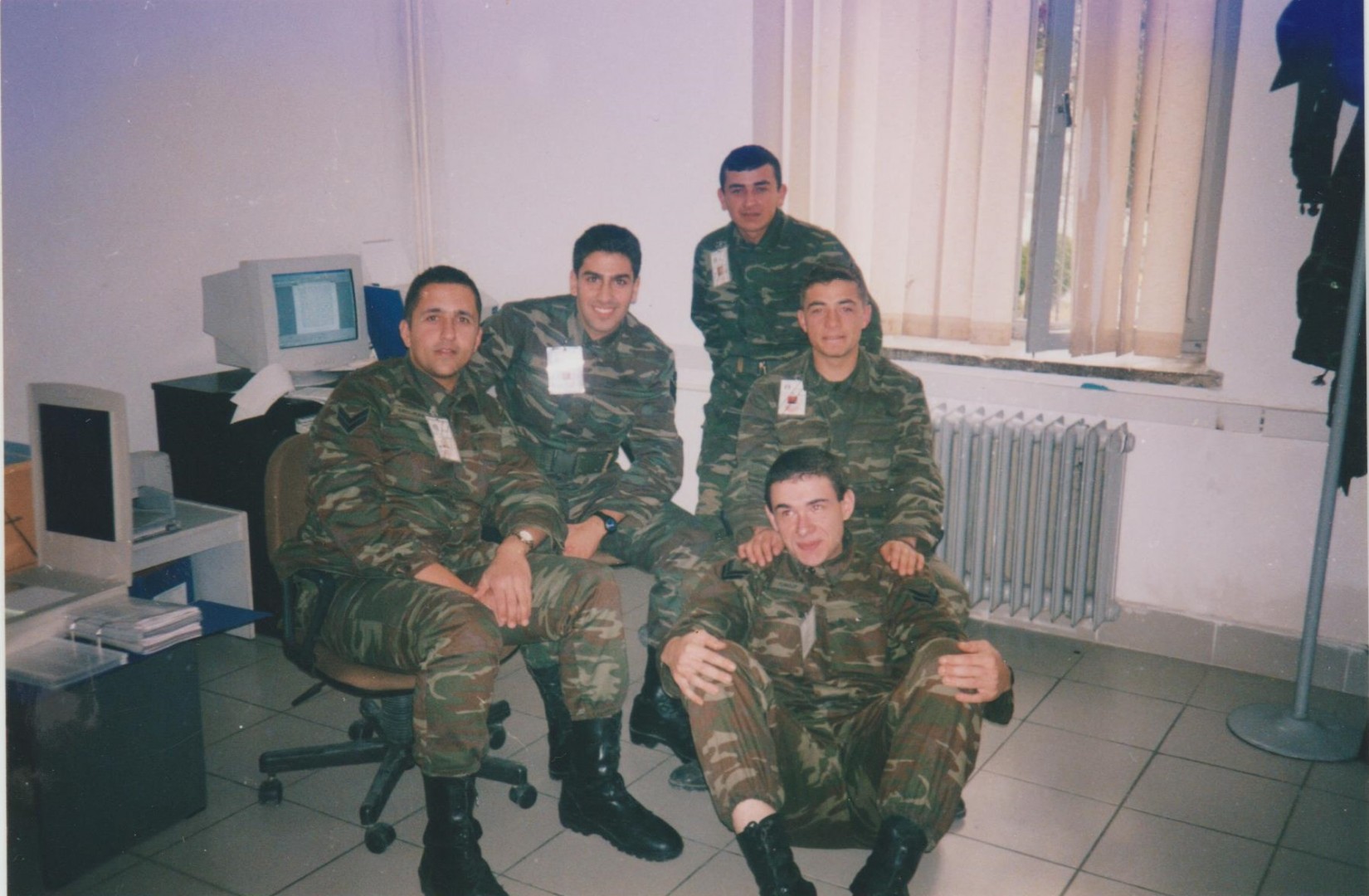 Gathered with military service buddies
I was in my final days as an orderly of the brigadier general, the commander of Denizli's 11th Infantry Brigade, when I received a phone call from my mother on the morning of July 11, 2001.
Son, have you heard?
Heard what?
They've seized Kentbank. It's on the news now. I've been unable to reach Selma (my father's assistant).
Who seized it?
The state.
All right, I'll call you later.
After we hung up I called my father directly. He sounded terrible. He managed to confirm that the news and briefly described some of what he had gone through.
Thinking I needed to get back to Istanbul to be with my family as soon as possible, I first approached the staff colonel to explain the situation. I was due to be discharged the following day in any case. He then called the brigadier, who was out of town. Having received the commander's approval, I received my discharge papers that very day. I thanked them for their kindness, made my farewells to my military buddies and left.
As soon as I left the base I was able to organize a flight to Istanbul that very day. I also kindness the three-week holiday in Amsterdam, Bodrum and Çeşme I had planned as a reward to myself for having completed my military service.
That evening I was with my family. Everyone was miserable, as though they were in mourning.

Circumstances dictate a change of plans
I don't know even know where to begin with what was discussed this evening. I could bring up Cenk Divitoğlu, the newly appointed director of the Banking Regulation and Supervision Agency (BDDK), and his entourage arriving at my father's office early in the morning to announce that "this is now the property of the state" to cite the BDDK decision as they moved into the office, or I could mention that everyone employed by the bank called my father and the other executives to say, "We're in shock. We have no idea how this happened. We'll stand by you no matter what." There are so many stories I could tell but I don't want to dwell on the depressing details.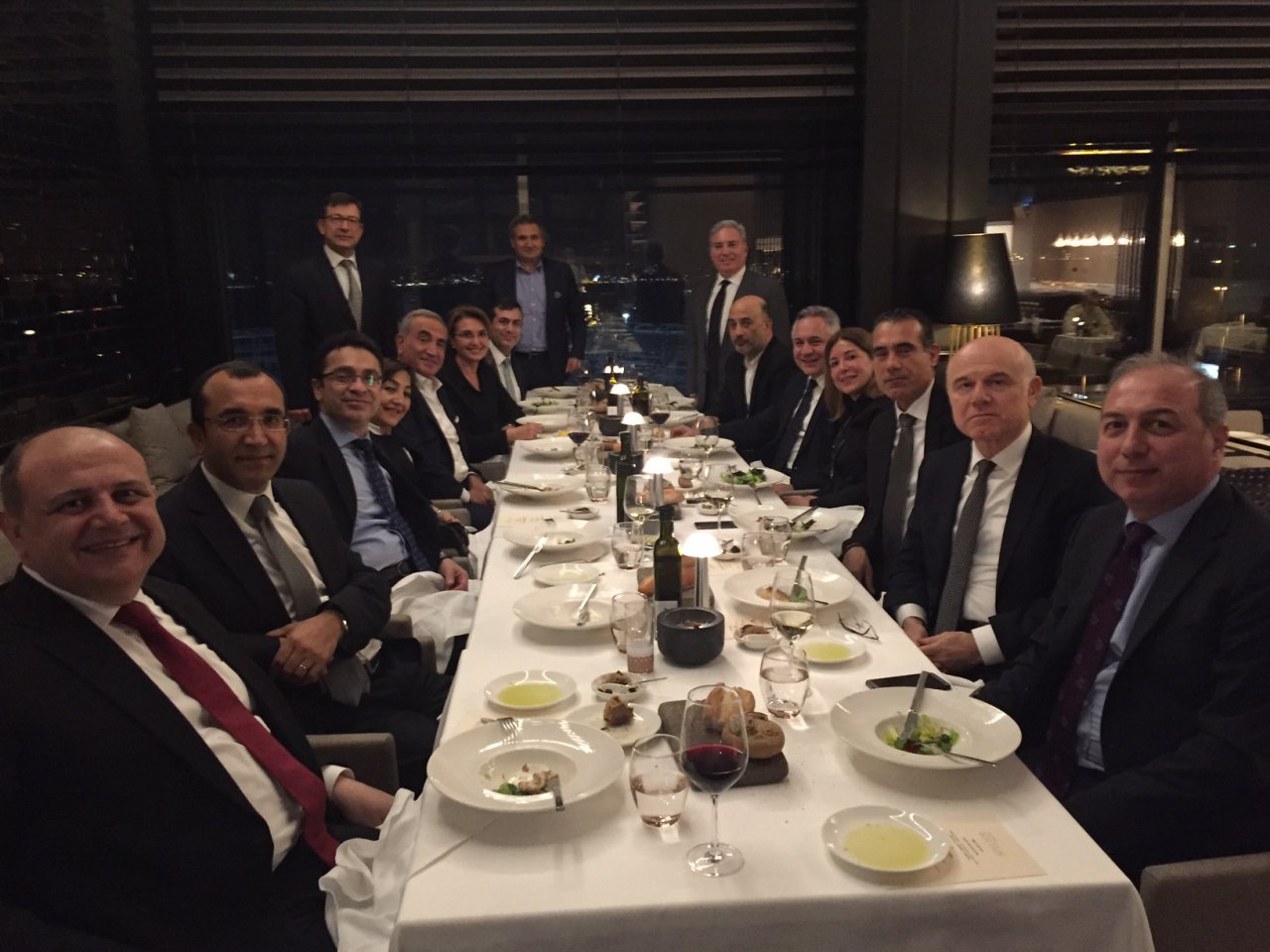 Former Kentbank employees, directors and my father all met up. At the end of an evening spent reminiscing and chatting, everyone decided to hold more reunions.
I will tell you what this sudden turn of events meant for me. I had always planned to become a banker. That's why I studied finance at university. That's why, despite the attractive offer from Jesse to become an entrepreneur, I was preparing myself for a career in banking as my father and I had discussed since I my high school graduation. I had studied in Canada and worked in America to this end, and now, just as I was about to embark on my career path, the life I'd envisioned was completely wrecked. I remember thinking to myself, "You have your own plans, but God has other plans." After that, I allowed events to determine my course.
When I arrived at the holding the wonderful atmosphere was gone. Everyone spoke in a choked whisper, asking what was to become of us. Director Cenk Divitoğlu, who had been sent to Kentbank by the BDDK, was saying, "I don't understand why this bank was seized. There are no serious liquidity issues. We examined all of the books on the same day. Everything was in order and transparent."

For those who don't know what was going on in that period, I'll now explain why Kentbank was seized.

What happened before the seizure

A distressed Bülent Ecevit, the prime minister at the time, emerged from an official meeting in February of 2001 and began complaining to the press about the president at the time, Ahmet Necdet Sezer. Here is some of what he said: "I have never been treated like that in my life. The individual I personally supported for the office of the presidency just tossed a copy of the constitution at me and instructed me to read it. That sort of attitude is unbecoming to the dignity of the office of the presidency and I, as the prime minister of the Republic of Turkey, cannot countenance it in any way."
Ecevit continued for some time in this vein. Shortly afterwards, the Republic of Turkey was plunged into its worst crisis ever. This squabble between the president and prime minister sent the markets plummeting and investors of all stripes began withdrawing all of their money from Turkey. The stock market hit rock bottom and O/N interest rates soared to 7,500%. That is not a typo: overnight interest rates were in the thousands and bankers understood best what that meant. In order to manage credit portfolios financed at normal rates while securing new financing at astronomical rates, a bank the size of Kentbank would have to post daily losses of $4 to $5 million. The capitalizion of all of Turkey's banks melted away and the Banking Regulation and Supervision Agency (BDDK) stepped in.
The BDDK began sending official notices to nearly every bank in Turkey calling on them to recapitalize. Kentbank was, of course, one of those banks. Actually, our situation was very different to most other banks because the business operations of our group of companies had generated significant revenue and sufficient profit to found our bank.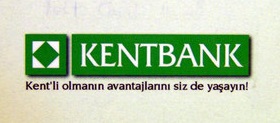 Kentbank had many successful initiatives back in the day. Kentkart was one of them.


We responded to the official notice from the BDDK as follows:
"In terms of the size of our assets we are a strong group of companies. An important source of our strength is our real estate investments. Give us until September and we will form a Real Estate Investment Trust (REIT). Once our REIT files go public we will be able to raise an amount double that which you require, and we will inject it into our bank."

Worse than the economic crisis...

We really were in possession of some very valuable property. We plan to use our real estate portfolio, whose files were among the most valuable assets in Istanbul—Süzer Plaza, Bahçeşehir, Saklıbahçe, etc.—to finance this crisis. Let me put a figure on what I am explaining here: By going public with just 25% of these real estate holdings we would have been able to raise a figure for our bank that was double the BDDK's request. In other words, just 12.5% of the valuable of our properties would have been sufficient to weather the crisis. Furthermore, we hired the general manager and relevant directors of Alarko REIT during that period. We were preparing in every sense for the month of September.

Then what happened?
First, we received a positive response from the BDDK telling us to proceed and that they approved of our plan. 10 days later, without warning, they came to seize our bank. There's a wonderful Turkish proverb that is used to point out inconsistencies. It basically calls someone out for consuming salty pickled cabbage when they claim to be on a special diet to lower their blood pressure.

The good was being thrown out with the bad. In Europe and America banks that have gone or are going under are rescued by the state. Here in Turkey, the opposite happened: a bank that was financed by a sound, strong group of companies was seized. Let me say for the record that at the exchange rate at that time, about $200 million dollars of our money went under along with Kentbank.
Because we had documentation to prove how this process was mishandled, we filed suit with the Council of State and won. During the economic crisis, a total of 22 banks were seized. We were the first to win a suit of this nature in the history of the Republic of Turkey, and only Demirbank would later win a similar suit. That is to say, it was ruled that the state had illegally seized two banks, rulings that were then upheld in the appeals process.
Kentbank could easily have survived the crisis without becoming a drain on the taxpayer. Unfortunately, that was not allowed. In an environment in which various decisions were made for unclear reasons, the state took over the bank. Denizbank, which is smaller than Kentbank and was not subjected to the same mistreatment, was later sold to a European bank for € 3 billion. Finansbank, which is larger than Kentbank, was sold to a Greek bank for € 5.5 billion.
During these events one of our leading executives said, "I really like your group of companies and your family, but I need to think about my own career." He resigned and began working as an executive at an international bank. The project or ours that this executive was responsible for was the Ritz-Carlton. At a time when we were bringing an important brand like the Ritz-Carlton to Turkey and there were only a few months until the hotel opened, it was heartbreaking when our bank was seized and all of its accounts frozen.


My experience with crisis management at the Ritz-Carlton
This was the situation when my father called me to his side that same week and said, "Serhan, I'd like you to oversee the hotel project." I pointed out that I was newly graduated from university, that I lacked experience and could face difficulties. He responded, "You'll manage. If you get stuck on anything, come and talk to me." And with that, I was named director of the Ritz-Carlton project.
The most important problem facing me for the project was, naturally, financing. All of our accounts had been frozen and we had become unable to pay our suppliers.
One of the first things I did was to call OPIC, the U.S. Government agency that had granted the hotel a $50 million loan. Taking into account the time difference, I waited until the evening. I remember how my hand was shaking as I reached for the phone. My sole source of comfort was the fact that during my university years I had travelled from Montreal to Washington, D.C. to join our team for a series of meetings held over 2 days, affording me the opportunity to meet Kenneth, the person responsible for our project. He was an extremely decent, straightforward man.
Kenneth remembered me when he answered the phone. We got straight to the point. Familiar as I am with the American mindset, I explained everything in a transparent fashion. Of course, it's not easy to explain to an American why one's bank had been seized. In their country, such occurrences are rare. Kenneth immediately informed his superior and they both came to Turkey the following week to get a better understanding of the situation.Once the OPIC had clarified the situation and developed a crisis management plan, the agency provided us with supplementary credit in the record time of just 13 days. We paid off all of our outstanding debts with this supplementary credit and opened the hotel on October 6, 2001. Meanwhile, we had been greatly affected by another event. The tourism sector was plunged into turmoil after a pair of planes crashed into the World Trade Center in New York on September 11, 2001. Turkish tourism was particularly hard hit. A day after we opened the hotel the U.S. began airstrikes on Afghanistan. On September 10, 2001 the hotel was fully booked and 40 names were on a reserve list. After 9/11, a wave of cancellations meant we had to open the hotel with an occupancy rate of just 8%. We survived this crisis, too, by restructuring our credit agreement.

I would like to take this opportunity to thank everyone at OPIC for backing us through difficult times.
Meanwhile, perhaps you're wondering what happened to Jesse, the enterprising friend I mentioned at the beginning of this piece.

Opportunities missed and gained...

In the midst of this activity I'd had the opportunity to call Jesse near the end of 2001 and catch up on what had been happening in our respective lives. We kept in touch throughout the following years. He first sold a 51% stake in the company he had founded, which was valued at the time at $400 million, to AT&T, and then sold them the rest of the company. Six months after he had sold his entire stake the golden age of the internet came to an end. Shares in internet companies plunged. Jesse showed perfect timing in everything he did. In the end, he founded his own fund company and settled in the United States.
To tell the truth, I had felt a twinge of regret over returning to Turkey rather than staying in Canada. The reason for that is I might have been able to arrange an outside cash infusion for the family firm during that difficult period. If I had set off on such a path back in the day I could have settled in San Francisco and worked in Silicon Valley. There's no getting around the fact that when I began working in Turkey I was a familiar face and not fully appreciated. Had I made a success of myself in Silicon Valley before returning to Turkey, people would have viewed and treated me differently right from the start. For whatever unfortunate reason, a businessman who has "made it big" overseas is more respected than one has been successful here in Turkey. Had I stayed in Silicon Valley for a long time before returning to Turkey, I would have avoided the difficulties and sense of having to constantly explain myself that have marked my 15-year-old career in my own country. And that despite my being the same old Serhan, a person who will continue to be his same old self.

For me, the greatest missed opportunity was my inability to contribute to my best ability at a young age to advances in technology, something that was very dear to my heart at that time. I've always believed that advances for mankind result from advances in technology. And that is why I will continue to do all I can to contribute.
Furthermore, it is true that in both our professional and personal lives you are constantly presented with new opportunities or the opportunity to turn over a new leaf. Sometimes, as in my case, these opportunities may be delayed. Back then, Jesse had told me his door was always open. That door remained open for at most one or two years. Then he moved on to another stage of his life. As for me, I continued along a completely different path. Some opportunities really do come only once in a lifetime. If you miss your chance, it will never come again.
Today, I don't find myself thinking, "How did you make a mistake like that?" When I look back at the past I see that I was with my family when they needed me most. We battled together and we launched our future together.
Nothing was more important than my father being diagnosed with cancer in 2003. He received treatment overseas from 2003 to 2008. I was at his side whenever he was treated, constantly going back and forth from Turkey. Thankfully, he is healthy today. It was essential that I be in Turkey during that period. I did all I could for my family and I also did all I could in my capacity as an employee of the company.
What's more, even though I was upset to have missed the golden age of the internet, I discovered two important sectors that will shape our future lives: Renewable Energy and Fintech (financial technology, mobile payments, etc.). Although I had pushed for our entry into the renewable energy sector as of 2004 and into Fintech as of 2007, the conditions of the time were not ripe (in other words, because of having to deal with Kentbank), it was only through my personal initiative and efforts, and only after a delay, that I was able to finally enter these sectors.
Once I had been working at the family firm for 10 years, with all problems solved and operations moving full steam ahead, on July 11, 2011 I kept a promise I had made to myself: I was ready to venture into business on my own and the time had come to knock on my father's door and inform him. The first sector I invested in was solar energy.

Today and tomorrow
This week I find myself having completed my fifteenth year in business. Over the past 5 years I have founded a solar energy company, expanded it, and sold it. I have launched a different solar energy company and branched out into wind power. As far as the Fintech firm I'd envisioned, I founded Moka A.Ş. in 2014. Additionally, my company, EkoCC, whose activities include a call center and software, continues to grow. TİDER (Basic Necessities Association) is a social initiative of mine that has done much good for my country. During the period I served as Honorary Consul, my hard work and efforts helped Costa Rica and Turkey achieve historically close relations. You can find a more detailed account of these activities on the websites listed below:
EkoRE: www.eko.re
Moka: www.moka.com
EkoCC: www.ekocc.com
TİDER: www.tider.org
Costa Rica Honorary Consul: www.costaricaconsulistanbul.com

While I have put my signature to many major projects and agreements throughout this period, I feel as though it is the calm before the storm. I dream of putting my signature to some really big projects over the next 2-3 years. I can tell you I am ready.
When it comes to the past, I bear no grudges and have long since learned some important lessons from what we had to go through. I believe in divine justice and think the future will be very bright despite all the negative things I've experienced. With this belief motivating me and with the purest intentions I will continue to do my best.

I would like this blog post to be a record of sorts. A few years from now I'll look back at what I have written. May everything work out for the best from now on.

I would also like to wish success to those of my loved ones who are just going into business. Stay well.


Tag: anı