Once again, the excitement of another World Cup!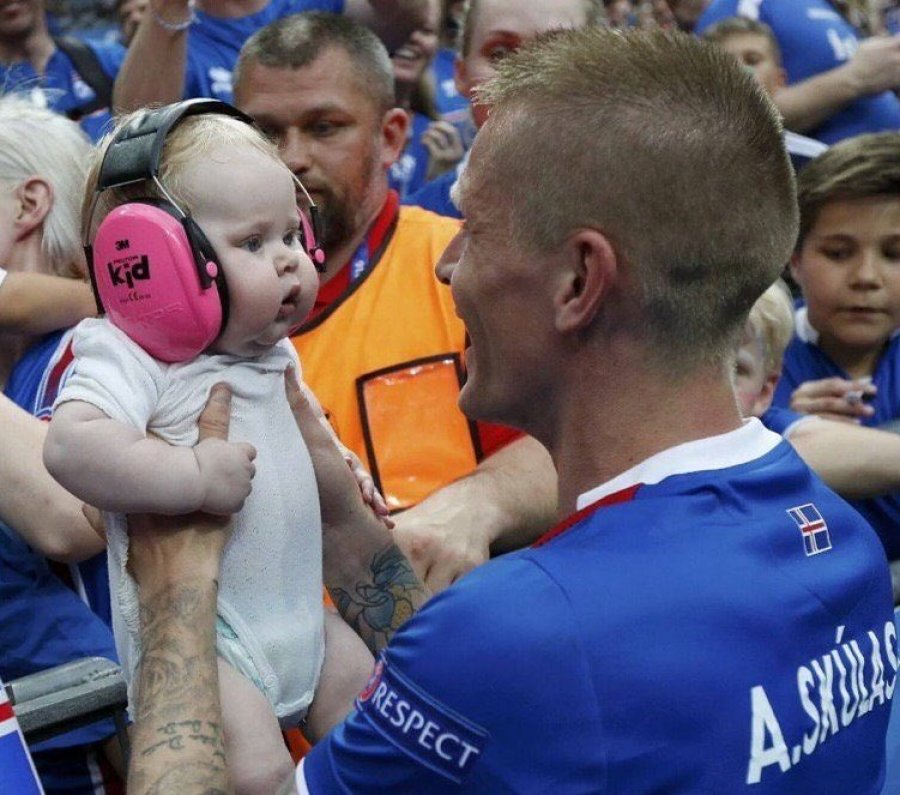 Football, the world's most popular sports tournament has commenced as the FIFA World Cup after another 4 years. Personally, I am looking forward to this festival for football lovers. In this week's article, I will write about my thoughts about the cup and my predictions. I will also provide my memories from the previous World Cups.
The first games of the World Cup which started last week were played. I will, as always, traditionally give you my predictions after these games. But firstly, I'd like to make a statement: with the exception of a few teams showing bad performance in this tournament, the other teams are generally very close to each other 'performance wise'. Therefore, there aren't cliché situations like there was in the past "Brazil and the others" or "Germany and the others". Every team has the potential to play head to head with any other team. I believe the reason for this is because the professional players that play in the European football teams play the exact same way for their own country's national team. And the other players in the team who don't play in European leagues try their best to keep up the performance to that level.
Another reason is especially the European thought of attack that teams like Brazil and Mexico try to place into their own national games and emphasise the "group attack, group defence" format. In other words, the individual technical skills that Latin American teams have are brought out in these games which have transformed their teams into full defence mode by all players. I think this comes from the effect of Germany defeating Brazil at their own ground 7-1. By carrying thoughts of being undermined and living through this trauma nationally for a long time, Brazil is playing a totally different game in this tournament. The positive and open minded style of the new technical director Tite has also had a big effect. And don't get fooled by the draw in the first game with Switzerland. I believe Brazil along with Argentina are the big favourites for this tournament.
The fact that the performing levels of all the teams are close to one another and that in every game there is a favouring team playing makes watching it all the more exciting. We have already received signals from the first games of just how an amazing tournament the World Cup in Russia will be. We'll see…

My favourites and the ones I don't give a chance
The teams that can win in this tournament; although their first games were a letdown, apart from Brazil and Argentina, the performance of Belgium, Spain and Portugal were outstanding.
And on the contrary to belief, the teams that are always labelled as favourites who will unfortunately be a letdown in this tournament are Germany, France and England. Of these teams, Germany, who wore the championship epaulette, lost their first game against Mexico and gave signals of loss for this tournament. Beyond Germany, France and England won against Australia and Tunisia. However, with the performance they displayed, I don't believe they have any chance to be successful in this tournament.
The surprising favourites of the tournament, or at least those that have the potential to go to the quarter finals and even to the finals I think could be Ireland, Switzerland, Mexico, Croatia and Uruguay.
Then there are the teams who add colour and flare with their entertaining supporters who are all the Latin American teams (Argentina, Mexico, Brazil, Costa Rica, Colombia and Panama), all the African teams (Egypt, Tunisia, Senegal and Nigeria), and also Australia & Ireland.


A cute symbol of an Ireland supporter from the previous tournament, also known as "Cheeks"


The best representation of Costa Rica by the Turks!
When it comes to the team I support; since Turkey wasn't able to compete in this tournament, I will tell you the teams I go for.
Firstly, of course I am supporting Costa Rica in this tournament, the country in which I am Honorary Consul for. In the last World Cup, they wrote history, especially being paired up in a group of strong opponents being England, Italy & Uruguay and even going as far as the quarter finals. They then got eliminated in the quarter finals against Holland at the penalty shoot-outs.
Infact, I had watched this quarter final game in the last tournament on an invite by the Holland Consul General. At that time, being the official representative of Costa Rica in Turkey, they invited me and 3 of my friends. They even wanted me make a speech based around the game and my thoughts on Costa Rica. From my perspective, it was a very interesting experience. After making a speech in English like a Costa Rican, the people of Holland actually thought I was from that country (I can really replicate them) and they started speaking Spanish to me. And without giving it away at all, I spoke to them like I was a Costa Rican, made jokes and wished them all the success. In that game, I gave everyone and even my friends who they thought were also Costa Rican, a Costa Rica flag and preached them all to cheer with me when Costa Rica was in a goal position. Amongst hundreds of people, as Turks, we had represented Costa Rica in the best possible way. All jokes aside, the representatives of Holland had also looked after us in the best possible way and even congratulated us at the end of the game.
The youth of lower leagues or just save the day?
I have other memories of the Costa Rican team from the tournament that was played in 2014 which I'd like to share with you. Firstly, I had a brilliant idea in order to represent the country during my Honorary Consul: from the term given for Costa Rica, they could put forward for a transfer of a very good footballer and aim to represent the country in this way. For this, I did real serious research. Without any hesitation, I went and spoke to the Costa Rican football federation authorities, had meetings with the well-known team managers of the country and had a face to face brainstorm session with Edgar, my friend and owner of one of Costa Rica's most important teams (the team I also support in Costa Rica), Saprissa.

Watching the Deportivo Saprissa game in Costa Rica's capital San Jose with my friend Edgar
In addition to my research, I personally met with the related authorities and the professionals that have been in this industry. I then prepared a list of 10 footballers. On this list, there were footballers who were especially under the age of 25 and the majority was footballers at the beginning of their career who were under 20 years of age. I then took this list and gave it to the then manager of the Galatasaray team who is also my friend. I tried to mention that these footballers can come to Turkey for next to nothing and real quickly become players with potential like those that play in European football and afterwards either be a real asset to the team or be sold with much profit to European teams. My manager friend then handed this list to the then technical director of Galatasaray (I'm not giving names so no one is personally accused). The feedback that was given to me was "Serhan, I notified the technical director of this. The technical director said 'this is not our style, we need players with reputable names and ready to play' and therefore rejected my idea. I then thanked him for his efforts and put this list away.
On the list of 10 players that I gave to that Galatasaray, 8 of them represented Costa Rica in the last World Cup with tremendous performance. I feel sad even talking about this because of the attitude of the technical director who ran the team that won the most cups in the Turkish football. This goes to show just how much Turkish football lacks vision and is only interested in players who are ready. You can read the article I had written about this at this link: http://serhansuzer.com/en/costa-rica-in-the-world-cup
Our cousins on the other side of the ocean
Going back to our topic, after putting away this thought, I noticed there was a Costa Rican footballer playing for Genclerbirligi. I will write about yet another disappointment of mine regarding Azoifeifa for another article. I will also share this with you.
Unfortunately, like the last tournament, I do not see Costa Rica becoming as successful this time. Forget about getting to the quarter finals, making it through the group they're in will be a big achievement for Costa Rica. But I see this possibility as very low.
Besides Costa Rica, of the Latin American teams, I also support Brazil, Argentina and Colombia. I see Latin Americans like our cousins but ones who are from the other side of the ocean. Our Latin brothers resemble us in many ways and have all the traits of the Mediterranean people. As someone who has visited and experienced these 3 countries, I support Brazil, Argentina and Colombia all the way. The only team I support outside of Latin America is Spain. I can also say Spain was one of the countries that I visited and loved. Being able to speak the language of all these countries also has an effect (Portuguese is spoken in Brazil. But funnily enough when I speak Spanish and they speak Portuguese, we somehow understand each other). However, I believe that maybe the one factor that makes me more and more interested in them is the way they play football. I am so proud of all of them.
Loveable teams and friendly supporters
Apart from the teams I support, there are some teams that I feel sympathy for like Japan because of Nagatomo who plays for Galatasaray; Uruguary for Muslera, the brilliant keeper for Galatasaray (both of these players had a very good season and made a very big impact on our teams championship win); Croatia, for the fact that our family business' has a bank in the country; Australia, for their supporters who are positive and entertaining characters (I also have many Australian friends) and a very little island who was able to write their own tale, the country who is able to play against any other team head to head in the World Cup, Iceland.
In my life, I was able to watch games at two World Cups. One game was in 1994 when Italy played against Spain in the semi-finals in Boston, US. Italy had won this game 2-1 and made it to the finals. You can find the article I wrote about this topic at this link: http://www.serhansuzer.com/tr/statta-izledigim-ilk-dunya-kupasi-maci-ve-harvard-universitesindeki-gunlerim. I had found it very interesting that at this match, both teams' supporters were sitting amongst one another and they were constantly joking around. There was an amazing atmosphere there, away from any violence. The second match I had watched was the Germany - Argentina match in Cape Town, South Africa where Germany won 4-0 in the semi-finals. I had also written about this article: http://www.serhansuzer.com/tr/cape-townla-aramdaki-maks-baglanti-sorunu. This game also had the same kind of atmosphere. Supporters from both side were excited, however the Argentinians excitement was incredible.
I wish to see a similar atmosphere at this World Cup. I hope friendship, brotherhood and good football wins. Enjoy watching the cup…
These are the World Cup groups and matchups: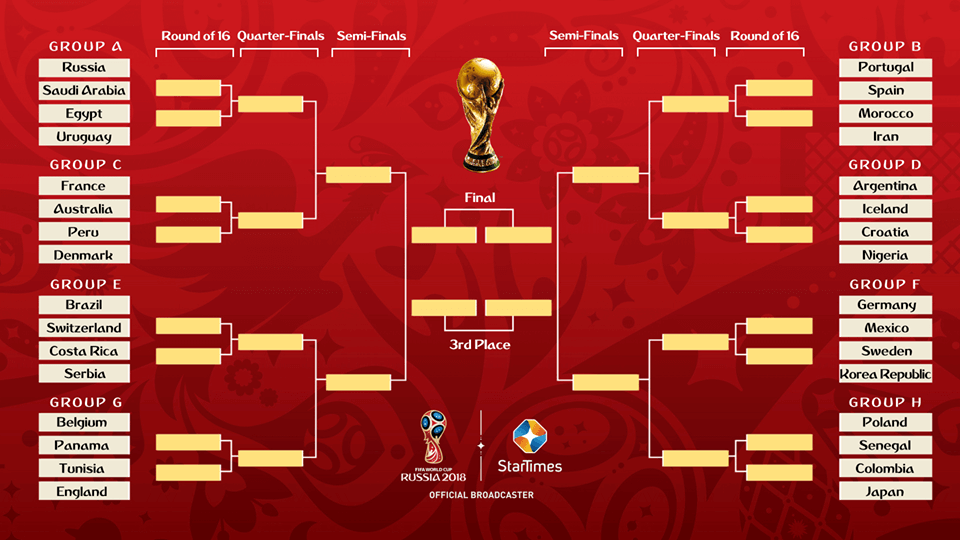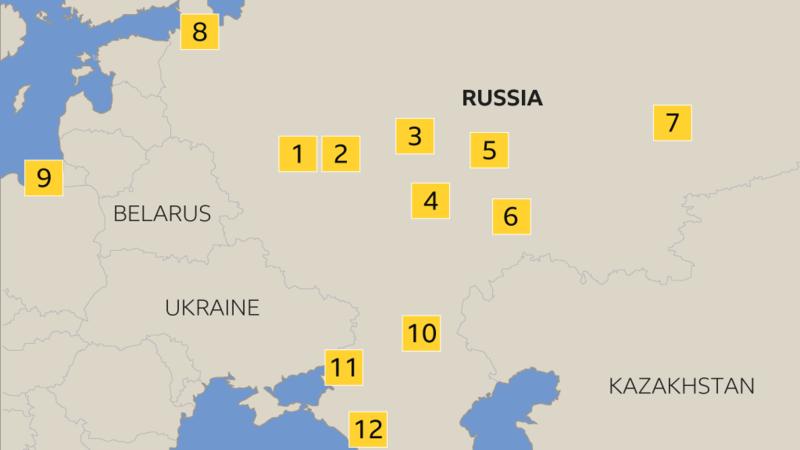 The interesting thing about this World Cup is the fact that it's being hosted in the country with the biggest surface area, Russia. You can find where all the stadiums have been spread out in its wide geography from this map. Based on this map, number 1. Luzhniki Stadium, 2. Spartak Stadium, 3. Nizhny Novgorod Stadium, 4. Mordovia Arena, 5. Kazan Arena, 6. Samara Arena, 7. Ekaterinburg Stadium, 8. St Petersburg Stadium, 9. Kaliningrad Stadium, 10. Volgograd Arena, 11. Rostov Arena, 12. Fisht Stadium

A night shot of Luzhniki Stadium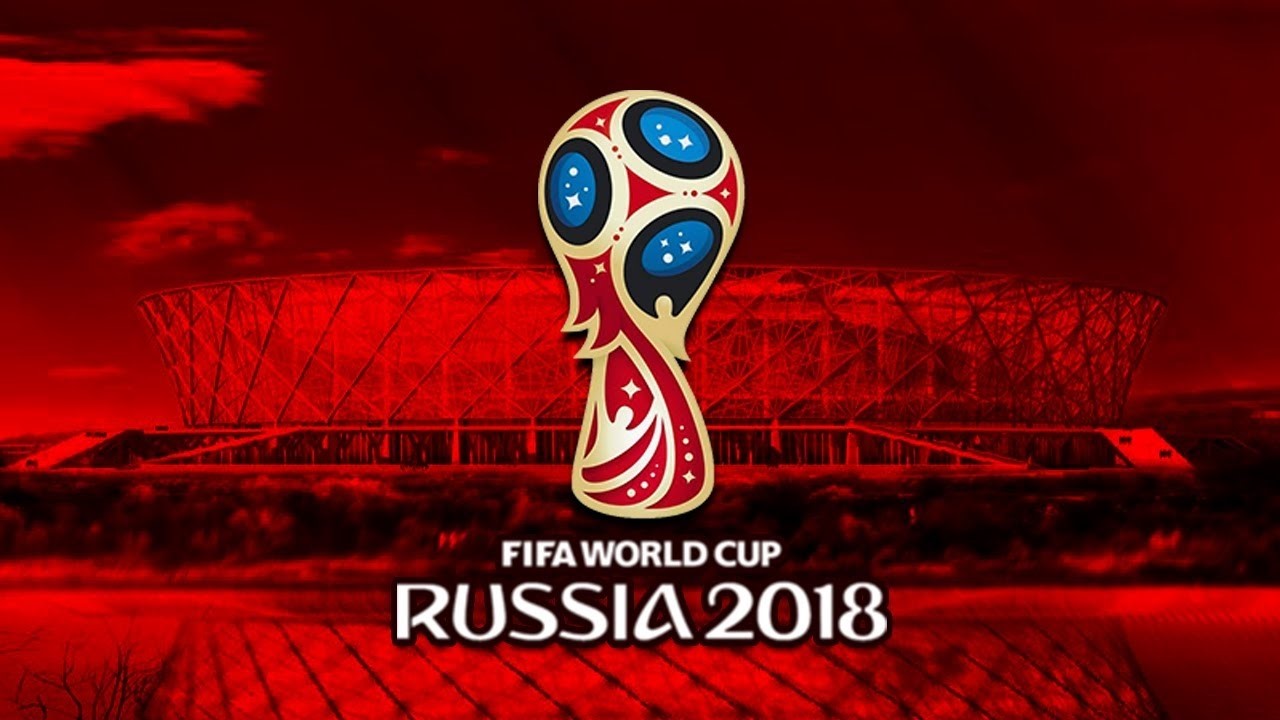 Tag: spor