Keep calm during the elections and help contribute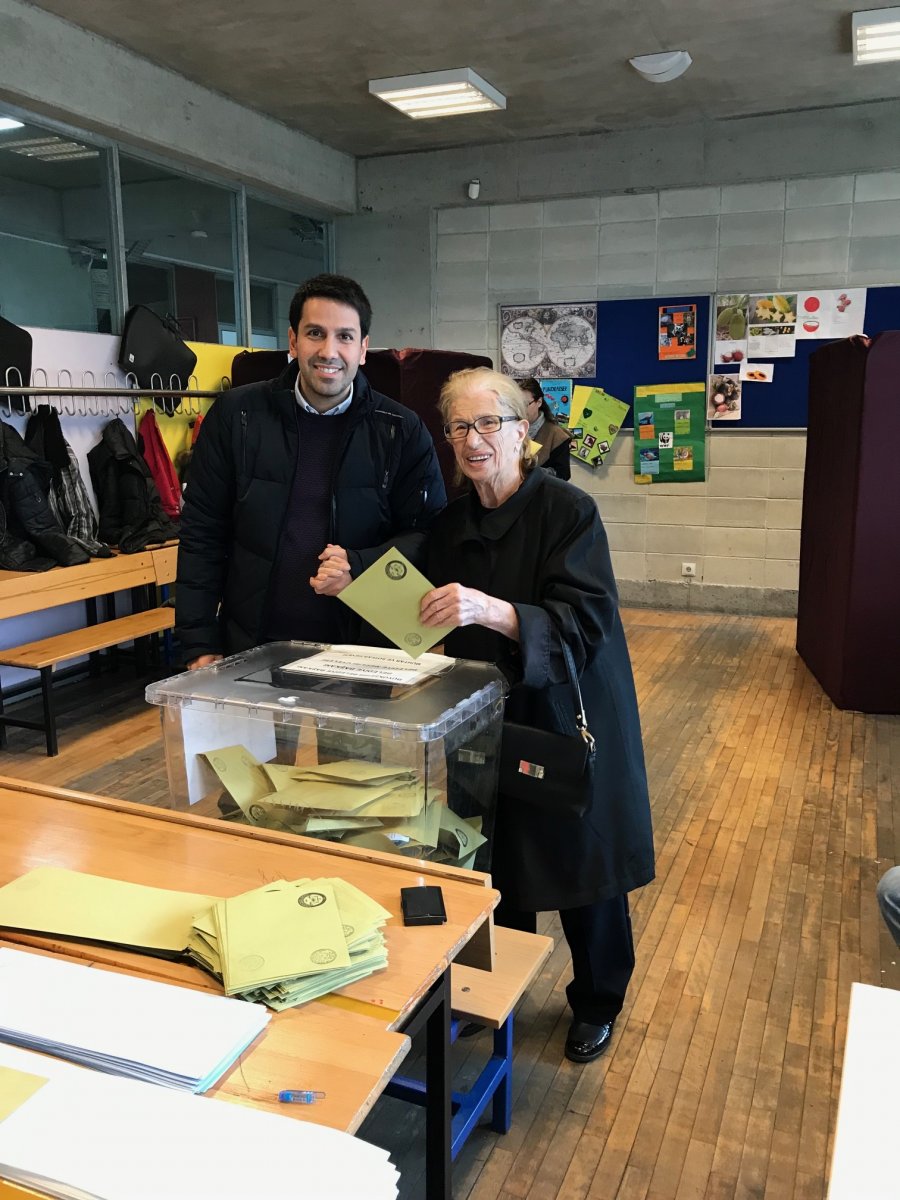 When I turned on my phone after my flight to Italy on Monday, after seeing the news of the new elections and many messages of reaction, I wanted to write this article on my way back and remind all voters of Istanbul how they can contribute with common sense and with a constructive approach.
At the beginning of the week my plane to Italy landed at the airport in Catania, and when I turned my phone on, the messages began to flood in. All the messages had the same theme of speech and discussion: the announcement of re-elections for Istanbul. I then browsed around on social media. There was a similar atmosphere there. The majority of the comments made were seriously criticizing this situation. In fact, some of my acquaintances had taken the situation further and published very harsh and critical messages such as:
"On a day like today, friends who are still sitting on the fence about who they support and do not write here their support of democracy (civil servants are restricted by law), I will cut off all of my relations with.
A friend of mine who doesn't have a backbone is not my friend, anyway! If they've got the guts to oppose us while near us, I dare them! But without ever touching the water, without taking the slightest risk, you cannot be opposed in such an environment, unless you have ulterior motives, have no principles and no character!"

Even the Italians are curious
The next day after the technical meeting in the morning, we sat down for lunch with the managers of the relevant foreign companies. Before we had officially met, even before asking, "Hi, how's it going?" one of the Italian managers said, "I hear the elections are being held again in Istanbul, what is going on in Turkia?" He asked.
I came out of this meeting and again I got a message to say that the dollar had jumped to 6.10, and once again, the economic crisis had made itself felt more and more. Immediately I looked at the exchange rates from a bank mobile phone application, and yes, in fact, the dollar had jumped to 6.10.
After going through all of this, I decided to write this article on the way back from Italy.

I don't normally write about politics in my blog. And I won't be making any politics related comments here. Of course, I have a political view, but I need to maintain my public neutrality because of the work I do (renewable energy) and the non-governmental organization I have founded. I will continue to benefit the country by maintaining my impartiality in front of the public.
What do we need to do?

You can criticize the decision to repeat elections as much as you want. For example, you can ask "we casted four votes in the last election. 3 of these are valid so how is one invalid? This is your right. But my purpose in this article is different. The purpose of my article will be to guide you.
First of all, stay calm. Comments written with great tension and anger are often drawn to the wrong place and, instead of improving the situation we are in, it deepens the problem by creating greater tension. So, avoid losing yourself and commenting on social media and other channels in a bid to vent off your anger. Taking such steps of negative action can put you in unnecessary stress and affect your health, offend some of the people around you and can alter and block you from what you want to do in the future. Instead, consider being useful.
Here are my thoughts on how you might be useful:

1. Make sure you vote
No matter which party you favor, be sure to fulfill your citizenship duty. Cancel any holiday programs you have made immediately. Vote regardless. First of all, if you want to contribute, this is the first thing you have to do.
2. Encourage your community to vote, and help if necessary
Talk to people around you and encourage everyone to vote. In addition, personally help the elderly or disabled relatives who are physically unable to vote.
To give an example of myself, at every election, I take my grandmother to vote. I first go to vote early in the morning, and then I take my grandmother to the school where she needs to vote. I will do the same at this election. My grandmother has become so accustomed to this situation that normally when she starts her day at around 11am, on election mornings she calls me real early and asks, "Are you coming my son?". And I take a lot of joy out of being able to help assist her to vote. It is a real pleasure to see her pleasure each time we vote. You should also encourage your close circle to vote, and where necessary, accompany and assist them in person.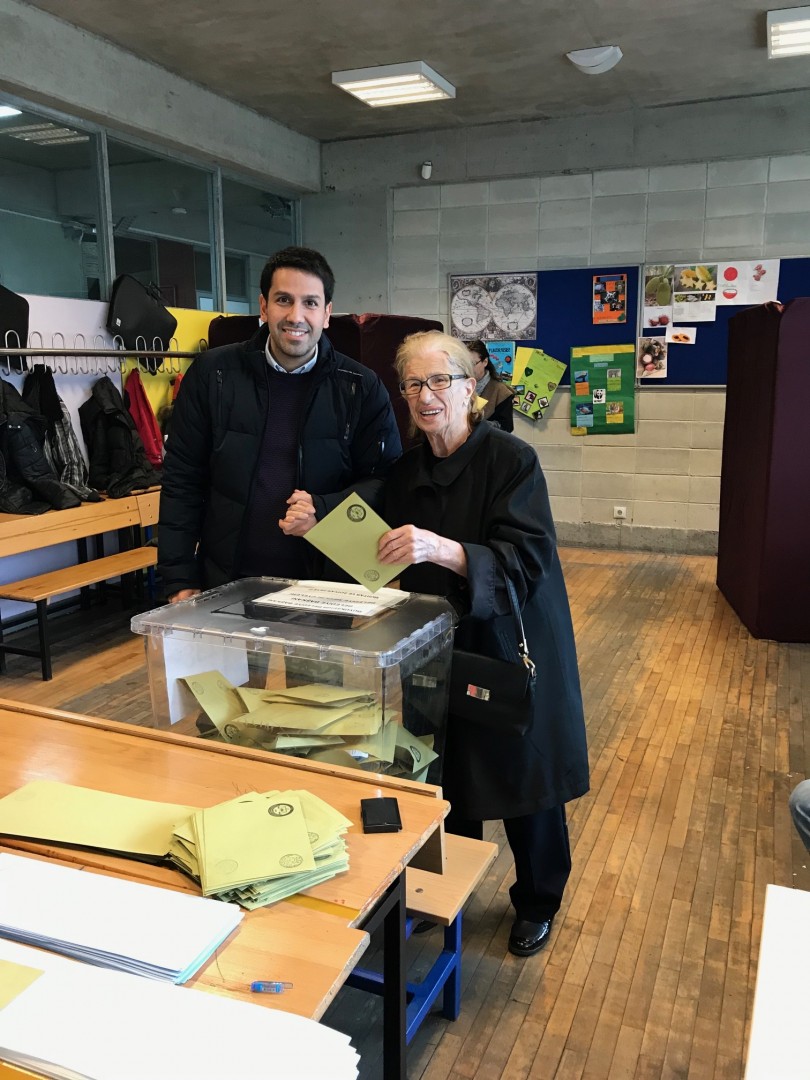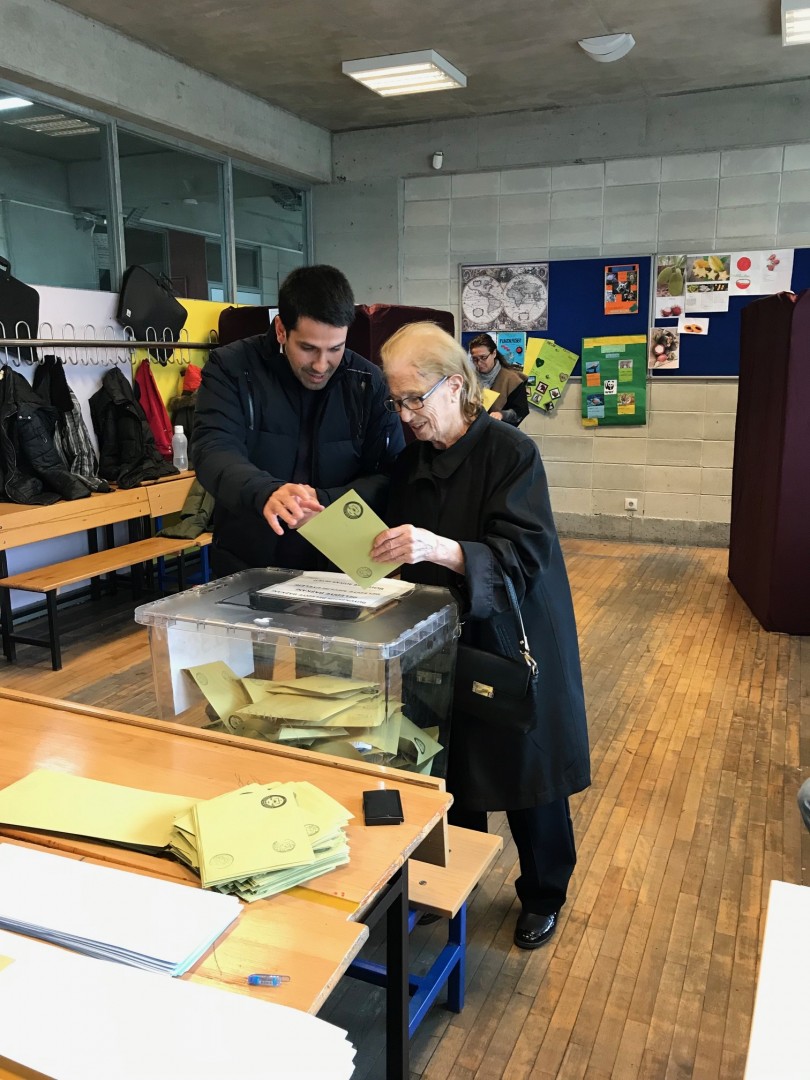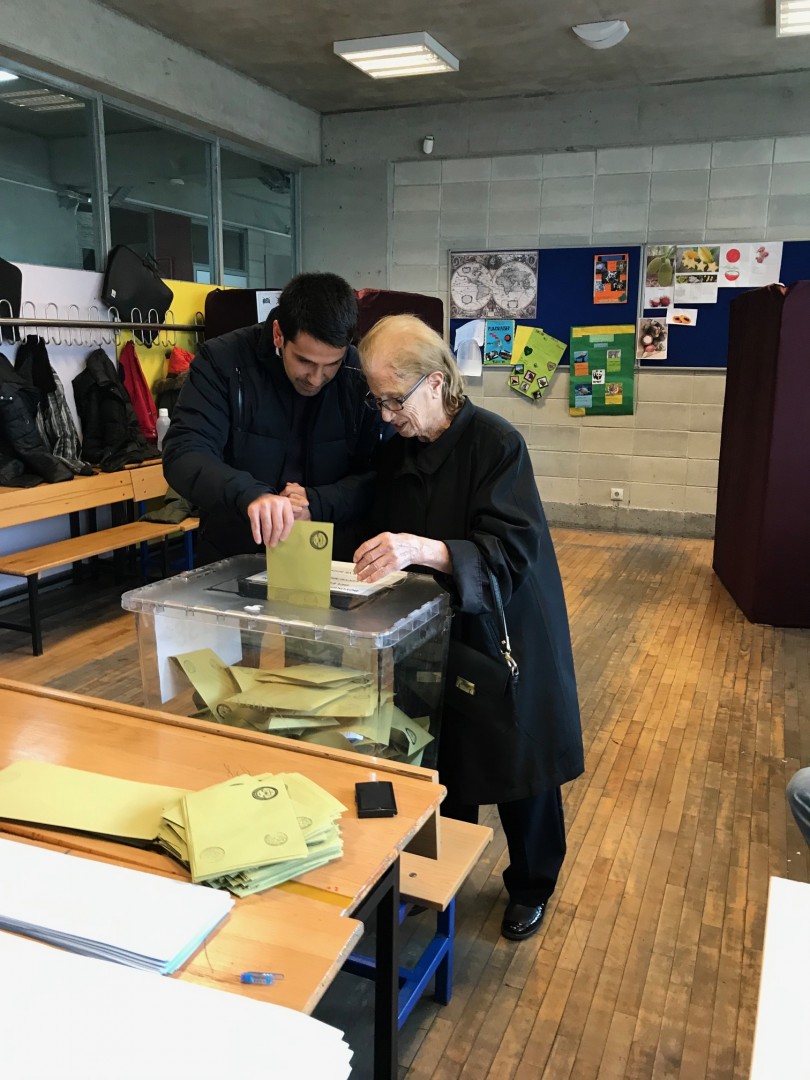 3. Take part in election duties
If you have a political party preference, you can take part in your party as an observer, or if you want to be neutral, like me, you can work in organizations like "Oy ve Otesi" (Vote and Beyond). Due to being extremely busy, I haven't been able to participate in the last few "Oy ve Otesi" campaigns. However, in these elections, I decided to take part. I am currently in discussion with "Oy ve Otesi" about which voluntary role I will take. With this opportunity, I would like to underline the importance of protecting the voting ballots for all Istanbulians.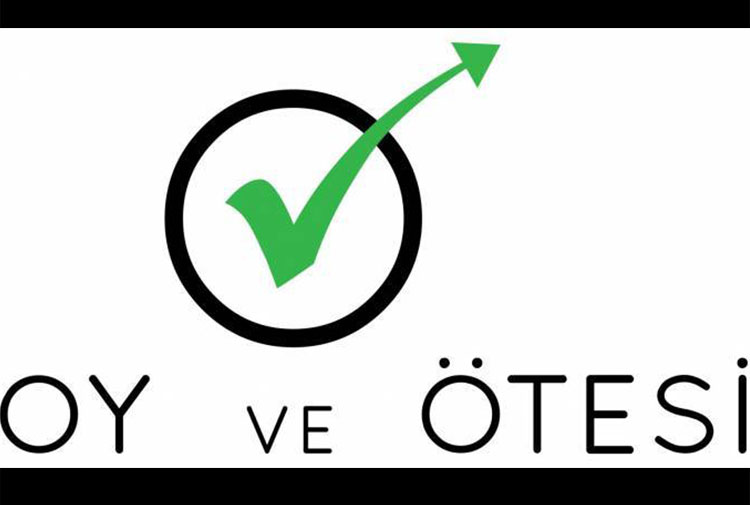 4. Encourage participation in elections
Not only should you encourage everyone around you to vote, but also to take part in voluntary work at the ballots. In this sense, by doing my part in the initiative, I notified my company employees that I would grant a holiday the next day for those who worked at the ballot boxes on the day of the election. Of course, as an entrepreneur, I will be on duty on the day of the election and off to work the next day on Monday.
As our company is doing, many other companies are signing onto initiatives to encourage voting. For example, THY and Atlasjet announced to the public that the cancellation of the ticket booked for election dates will be made without any expense. Some went further. For example, some hotels on the Southern coast also declared that they would not take customers at those dates and said, "Do not come here for a holiday, stay in Istanbul and perform your citizenship duties". Some Southern municipalities also had shared similar witty comments like this. Finally, I was going to attend the Ultimate Cunda event on the 22nd of June, which was organised by Adim Adim, which I am proud to be part of. It was then announced that the triathlon event, which included running, swimming and cycling, was postponed to July 6. I thank the organizers for their sensitivity.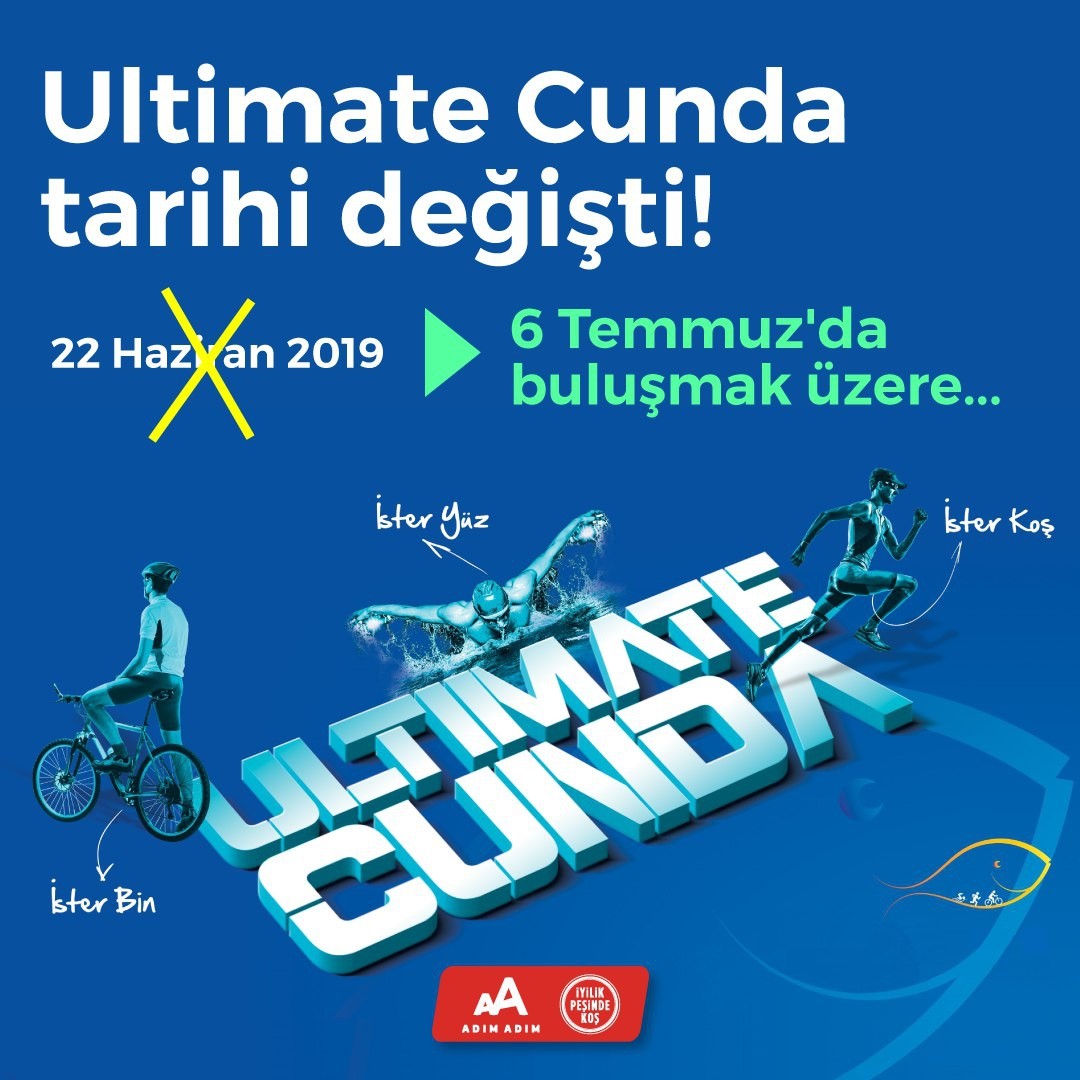 I would also like to announce that as we did in Bozcaada, TIDER will implement our vision of "Waste Prevention" at this date. I would like to share the video of our organization in Bozcaada for the purpose of reminding you: https://www.youtube.com/watch?v=E5cOP9FgF4Y
June 23 ballot box duties
My routine on Sunday, June 23rd is already confirmed. In the early hours of the morning, I will go to the area where I will take part in duties and after organizing the these, I will go to vote. I will then go to help assist my grandmother to vote and then return to duties. I will most likely work until midnight that day and take care of the ballot boxes to the best of my ability.
The next day, no matter what time I go to bed, as per usual, I'll go to work in the early hours of the morning. This is the fate of an entrepreneur. No matter what the circumstances, we have to take ownership and accountability of our business. Of course, I will personally congratulate and thank our friends who worked at the election booths when they return to work on Tuesday.
I would like to give the following message to all our readers: Regardless of the circumstances, keep calm and contribute to the ballot. Eventually, everything will fit into place.
Take care.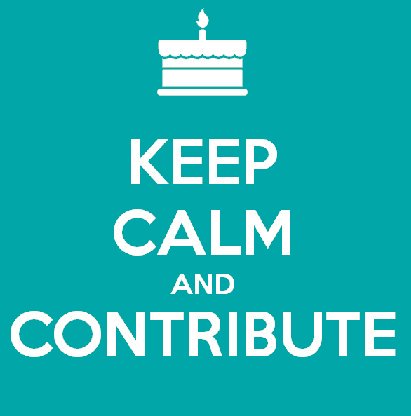 I wanted to use one of the classic visuals that started with "Keep Calm" for this article. As mentioned in the title "Keep Calm and Contribute", please "Keep Calm and Contribute."
Tag: özel günler