Frequently Asked Questions 9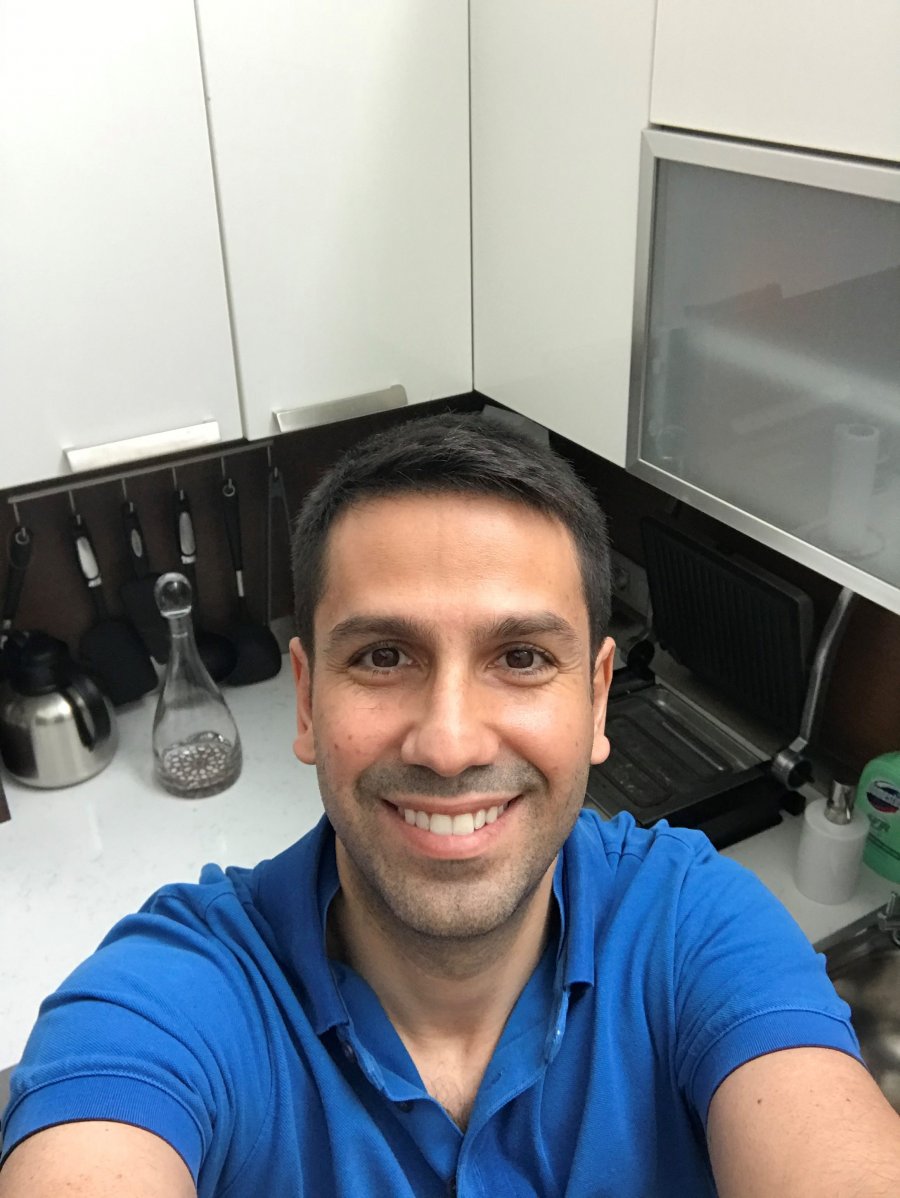 In this article series, where I answered frequently asked questions about myself or my views on certain issues, I have answered exactly 80 questions so far. I continue from where I left off to answer current questions, including the pandemic period.
81. What are you doing for the society in the current pandemic period?
TIDER (Basic Needs Association), of which I am the founder, has accomplished important things so far. I even wrote a blog post about what was done in the process: https://www.serhansuzer.com/en/salginda-tiderden-onemli-katkilar. I will write another article soon. To summarize briefly, as of June 2020;
- with the cooperation of Coca-Cola and their partnership with Kizilay, they will be able to provide through the food banks in our network, 150 thousand families in 7 regions across 29 cities hygiene and cash support.
- Pepsi Turkia contributing food aid to the food banks in the TIDER network
- As a result of our cooperation with Cargill; We sent 400 food and cleaning boxes to the İzmit Municipality, 150 food and cleaning boxes to the İzmit District Governorship and 600 food and cleaning boxes to the Balikesir Municipality.
- Yeryuzu Kooperatifi launched a special campaign for TIDER. They produced a "Basic Needs Package" food parcel which can be purchased and donated to those in need or directly to TIDER.
- by supporting this campaign, Dr. Mehmet Toprak started his own campaign. He announced that he will give free online patient assessments to those who donate the parcel from Yeryuzu Cooperative to TIDER.
- Trendyol provided the links of 12 different charities along with TIDER's on their website
- YogaZero.com donated their 1-week income to TIDER in April.
- the members of the Association of Women Entrepreneurs (KAGIDER) decided to donate their April income from their monthly breakfast meetings to TIDER. Emin Capa will be the speaker of the meeting that will be held on the digital platform on April 30.
The donations made to our Support Market in Maltepe, Istanbul
- E-Baby; 704 numbers of baby supplies
- TEGV; 171 boxes of chocolates
- Colgate - Palmolive; 10,000 hygiene products;
- Tat Gıda - Sek; 648kg yoghurt, 7680 numbers of Ayran (yoghurt drink) (2304lt)
- Şölen Chocolate; 140kg chocolate/candy
- City Mondelez; 400kg chocolate/candy
- Gida Borsasi 23.530 cans of bleach (which equates to 172 thousand 800 litres of bleach)
I would also like to announce the news of our new activities. We plan to open a Vending Food Bank before the end of this June. With this new system, we will support thousands of people in need by following the social distancing rules. Those in need will take their food, cleaning, child and life friendly (animals) parcels from our vending machines.
Apart from all this, I entered the market of mask production in the most needed period. At first, I agreed with the Government Institution USHAŞ, but now I am giving it out to the free market. Frankly, I started this when everyone was looking for a paralysis mask. I decided this in March, when the Covid-19 outbreak begun, in which I said I needed to do something extra during this period. I will do this for a while, and I want to contribute to the solution of the mask problem in our country and all over the world. Not only masks but other equipment may be included. However, maybe after a while, if I see that the supply has met the demand in our country and in the world, I may not continue this. We'll see.

82. When do you think the Covid-19 outbreak will end?
In the current period, when the rules were relaxed, the perception that the epidemic started to pass had emerged. This is actually a very dangerous mistake. The epidemic continues. Even if we continue to return to our social life at this speed (this week, the Istanbul traffic was close to what it was before the epidemic), a second wave will be inevitable for us. Some countries are experiencing the second wave as of now. So, this epidemic is not over and will not end until a vaccine or drug is found to destroy the Covid-19 virus.
I hope that the experts, health sector and government agencies working on this issue will get a move on quickly and discover a method that will take care of this virus as soon as possible. Otherwise, we will suffer from this ordeal until the virus is destroyed, perhaps for years.
83. Are you complying with the "Stay at Home" campaign?
Yes, everyone has been working from home since 16 March. In fact, we made a radical decision and closed our office last week, where our headquarters are located (the week of June 8, 2020). We realized that there is no need for an office and that we can manage our business very efficiently by working from home. However, as our production facilities increase in the future, we will have to have offices and working areas there. Of course, if the epidemic has not passed, we will create a working environment where the rules are strictly enforced.


84. Do you have difficulties in your business life? Do you have to deal with vulture like people when you get into a difficult situation?
Yes, the last 3 years have been the most difficult times of my life. However, if you put in the necessary willpower, you learn to deal with these difficulties somehow. Difficulties that do not kill you actually make you stronger. I plan to complete the restructuring this summer and open a new page in my life. For this, I will continue to do my best.
In this process, I unfortunately learnt not to trust people from the beginning and to be cautious. Including your closest ones. Because my good intentions have been abused many times. Therefore, instead of settling, I will examine everything carefully and go into all the intrinsic details. So, from now on, I won't be pushed over. I will also make up my core team of people who I have raised from a very young age, or who come to mind with the reference of people I trust, have been tested over and over, and whom I am sure I can trust, are smart and can really contribute.


85. Why did you get into this are of work? When did you first think about entering the sustainability and renewable energy business?
I've been skiing since the age of 5. I noticed that at that age, the quality of snow and precipitation was decreasing rapidly. This situation made me very sad. So, I was aware of climate change from a very young age. Later, in my adolescence, I started thinking about how to deal with climate change and realized that one of the most important tools is renewable energy. Renewable energy, especially solar energy, has become a passion for me. During my university years, I constantly read articles on this subject and tried to improve myself. Technology development and revealing different models have also turned into a passion for me.
When I decided to leave the family business, my first venture in December 2011 was about solar energy. I entered with both solar energy (CSP) and a technology that was trying to be commercialized. This was a very risky move for a first attempt. I totally followed my passions for solar energy and the development of technology.


86. Why did you choose to study at a foreign university instead of attending one in Turkia?
The best thing I did in my adolescence was attending a school in the summer to improve my English. At this school, I had a lot of fun and improved my English a lot. I did this from the age of 12 to the age of 16. School was getting better every year. At that time, I decided to study at a university abroad. The liberal environment and the potential to improve myself was a very attractive feature to me.
Actually, I was preparing for America because I thought the best universities were in the USA. One day, at a dinner, a family friend asked, "Would you consider Canada?". Until then, Canada had not crossed my mind. "Why not?" I replied and decided to give it a try.
I visited their campuses a year before I applied to universities. Maybe I was looking for a school that could change my life and improve me.
I went to Montreal on recommendations. I fell in love with the McGill University campus and the city of Montreal at first sight. I said to myself, "This is my place" and put it as my first in the preference ranking. I managed to get into McGill University, which was my first choice.
I now say, I was very fortunate to have studied in Canada. It has given me quite a lot.

87. Should YEKDEM (Renewable Energy Resources Support Mechanism) be extended?
Let me make a short statement for our readers who are not familiar with the subject.
YEKDEM was established in 2011 to carry out its activities within the scope of the Law No. 5346 on the Use of Renewable Energy Resources for the Purpose of Generating Electrical Energy. With the "Regulation on Certification and Support of Renewable Energy Resources", in order to regulate the establishment and operation of YEKDEM, the procedures and principles regarding the duties and authorities of public legal entities and the rights and responsibilities of real and legal persons were determined.
Energy production facilities can benefit from YEKDEM. What these production facilities are, in the Law No.5346 on the Use of Renewable Energy Resources for the Purpose of Generating Electrical Energy (YEK Law); Wind, solar, geothermal, biomass, biomass gas (including landfill gas), wave, current energy and tidal energy are listed as electrical energy generation resources suitable for the establishment of a canal or river type or hydroelectric generation facility with a reservoir area of less than fifteen square kilometers.
Investors with renewable power plants benefiting from YEKDEM can sell their electricity at an incentive price per kW / h. For example, if you can sell the electricity produced from the solar power plant at $13.3 cents / kWh, if you have a wind power plant, you can sell the electricity you produce at $7.3 cents / kWh for 10 years. If you have used a domestic product in your renewable power plant, you can benefit from its incentives and sell by increasing these incentive prices for 5 years. After 5 years, your price returns to the original incentive price. In the second 5-year period, you can sell at your promoted price.
The YEKDEM mechanism is coming to an end at the end of this year, and renewable energy producers will now be able to make sales at free market prices as of next year.
Due to the coronavirus epidemic, which has affected the whole world and negatively affected many sectors, naturally, there have been many demands in the sector to postpone the deadline of 31.10.2020.
In my opinion, the duration of YEKDEM should be extended until the installed capacity of renewable energy exceeds the capacity of fossil fuel power plants in our country. This is not a specific date, but if there is a solid will, the share of renewable energy will come first in 3 years.
If public administrators do not share the same opinion, there should be at least a 1-year delay due to the current Covid-19 outbreak. Because, while borders are constantly opening and closing in our environment, collective work poses a risk, it is more difficult to complete the construction of renewable energy plants than to draw blood from a stone.
I invite decision-makers to make this extension decision on behalf of the industry, taking into account the emergency situation caused by the Covid-19 outbreak.

88. What exactly does the "Monthly Settlement and Unlicensed Electricity Generation Regulation in Electricity Market" cover?
The monthly set-off arrangement obliges the production facilities based on solar energy to recognised only as roof and facade applications. Now, real or legal persons will be able to generate electricity and give their surplus generation to the grid without the obligation to obtain a license or establish a company. There are some obligations under the regulation. For example, the production and consumption facilities must be in the same distribution area and the production facility must actually be in production. The owner of the business must determine and notify the related supplier company the amount of electrical energy supplied and drawn from the grid until the sixth day of each month. The network operator must sign a connection agreement and a system usage agreement in order to produce from renewable energy sources in order to gain the right to receive a "Production Resource Certificate". The Production Resource Certificate can only be issued once for the same invoice period, so it becomes important for the operator to make correct planning. In the established production facilities, they will be evaluated within the scope of YEKDEM in line with the legislation. As a result of monthly offsetting, the surplus electricity cost supplied to the grid will be valid for 10 years after the facility is commissioned. Surplus electricity can be purchased by the supply company in the region where production and consumption will be made for 10 years.


89. Will the "Unlicensed Electricity Generation Regulation in the Electricity Market" be sufficient on its own?
Energy models around the world began to be based on "on-site production and on-site consumption" and "renewable energy". We also need to take steps faster to support this trend. Laws and regulations are important, of course, but it is necessary to look at the core of the business and what happens in practice. There are fundamental risks in self-consumption that underlie the possibility of insufficient demand. First of all, everyone can face great difficulties in practice. It is necessary to make sure that municipalities or related institutions and organizations will not cause difficulties in the installation of these power plants. These practices should be impartial, transparent and done within a certain period of time. Permits need to be expedited and facilitated. There are many successful examples in the world. In the process of implementation of the regulation, we need to learn from these examples.
In other words, it is not enough to enact the law or regulation in the best way. In implementation and execution, all stakeholders should be looking in the same direction and should provide all the convenience they can in transition to renewable energy. You can say that the law is the law, but in practice, unfortunately, very big differences and difficulties can arise in Turkia. This must be disposed of.
Finally, financing needs to be made easier in order to truly pave the way and facilitate for the rooftop market. For this, financial institutions need to learn this business model very well and pave the way for advantageous lending. At least as important as this, the PPA model (Power Purchase Agreement) needs to be established in the relevant law in order to start. In other words, direct sales of electricity generated from renewable energy plants to be established on rooftops or on land should be opened up. In this way, investments to be made on the basis of consumption points can be financed by third-party investors.
90. The Turkish Football League began this week (week of June 12, 2020). What do you think of this decision? Do you think sports competitions should be played during the epidemic?
As someone who loves football and even every branch of sports, I think it is a wrong decision to continue playing the league. Playing these matches is a big risk, especially in team sports and competitions with plenty of contact.
I understand the continuation of non-contact sports such as tennis, table tennis and badminton, but God forbid, a positive athlete affects everyone on the field, especially in sports such as football, basketball and volleyball. I also think there is no test mechanism that we can use to understand whether they are positive or not. Sometimes, someone who is negative in the incubation period of the virus or in certain periods can turn positive within 1-2 days. Then you will be risking the lives of the 22 football players who sweat in the game, and even everyone who is on the bench.
So, Turkia's Basketball Federation made a correct decision to cancel this year's league. In my opinion, the Football Federation should have made the same decision. Although I think that Galatasaray is the closest candidate to the championship this year and I personally wish it very much, I believe that the decision to cancel the leagues should be taken. What matters is human health, the rest are all unnecessary details. I will discuss the details in my next blog post.
Tag: sağlık