Testing times for Turkish sport…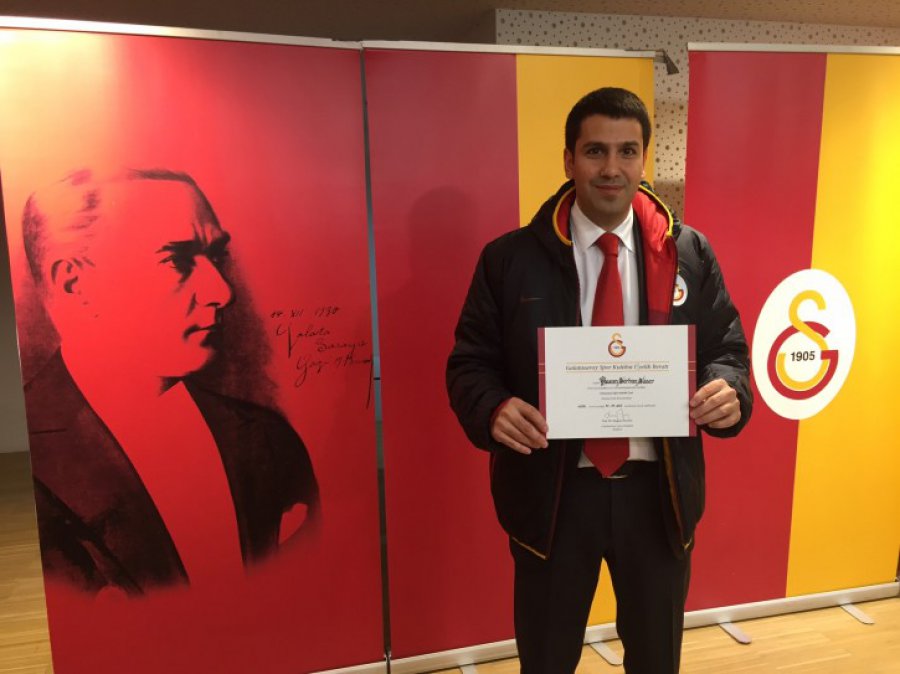 Today's sports culture has failed to fully embrace "sportsmanship," an ethos synonymous with fair play and moral fiber… Why, in Turkey, have we emphasized only the "sport" part of the word "sportsmanship?" Below, I outline a few recent thought-provoking events, some tragic and some inspiring hope, and I propose some possible solutions…
A few weeks ago, everyone was talking about the gunman who shot at a Fenerbahçe football club bus returning from match against Çaykur Rizespor. Tension tends to rise as the league season draws to a close, but nobody expected something this outrageous to happen. Some claim that this attack was organized and staged by professionals as a provocation in the lead-up to general elections. None of us know for certain whether this is true, but I intend to focus solely on the act of violence itself. The gunman specifically targeted the driver, which could have caused a crash, killing the entire team. It is beyond unacceptable for any sports club to face an armed assault of this kind. This event, an ignoble "first" in Turkish sports, brings issues of violence to the forefront. Violence is a problem in all areas of life in Turkey, as I wrote just a few weeks ago: http://www.serhansuzer.com/2015/03/18/turkiyede-kadina-siddetin-neden-onune-gecilemiyor/#more-1336
How did sport in Turkey become so debased? Why have sporting achievements become overshadowed by a lack of mutual respect and affection? Why are violent incidents on the rise? I've been searching for answers and solutions to these questions, and I would like to share my thoughts with you…
In my view, everyone involved in sport in Turkey should have two qualities: The first is goodwill and a good character; the second is a high level of training. Managers and technical directors, sportspersons and staff (masseurs, ball boys, etc.) who lack those qualities should get out of sports.
Atatürk's words on the subject are as true today as when he said them: "The sportsman who earns my admiration is intelligent, agile and ethical."
In Turkey, football and basketball, in particular, are perceived as being much more than mere sports. They are activities that take place high up on a stage; the ancient gladiators of arenas have given way to the sportspersons of stadiums and halls. Such is the importance of that stage that it can inspire and spur to action millions. And that's precisely why I think that the only people who deserve to be on that stage are sportspersons, directors and professionals who are honest and ethical, who act as societal role models, who tamp down extremism and contribute in some way to societal advancement. As a fan of Galatasaray, I do no claim to be entirely objective. However, I am proud of our current president, Duygun Yarsuvat. It is also a source of pride to have received my Galatasaray club membership certificate from his hands.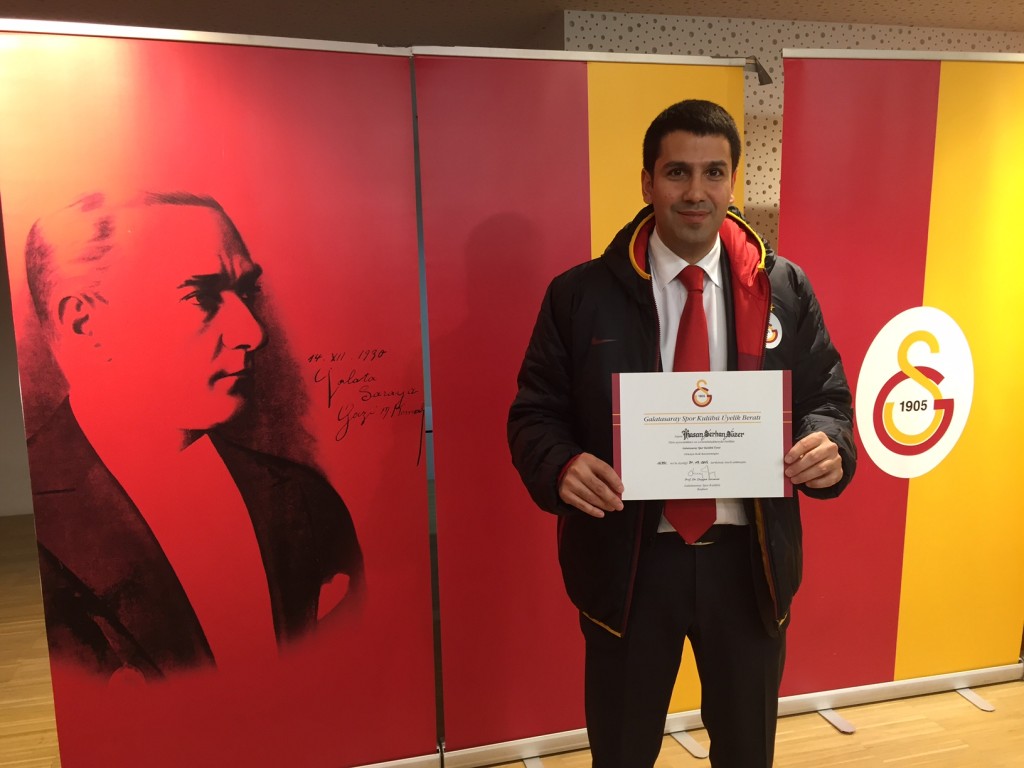 I hope his health and energy allow him to remain at the helm of Galatasaray for many years to come. In a short period, his contributions to the club have been many and he has steered the club through troubled waters. Let me share an anecdote concerning President Duygun:
At the general financial meeting held on March 28th, 2015, the President was heavily criticized on a certain subject despite his numerous accomplishments. The main bone of contention was his tolerance and goodwill toward our arch rival club, Fenerbahçe. Here is how the President responded:
I completely agree with his comments and feel even prouder to have become a member during his presidency.
When the President was lambasted for defending Fenerbahçe President Aziz Yıldırım and for criticizing the judicial process concerning Yıldırım's role in an alleged match-fixing scandal, this is what he said:
"As a law professor I oppose the establishment of special courts to try not only for the Fenerbahçe President, but for anyone. It contradicts my understanding of law and all of my values. That is why I spoke out. It is wrong to try Aziz Yıldırım in special courts."
I wish all the other administrators in the sports world would adopt the same attitude. Turkish sports badly needs administrators who are well-educated, of good character, straightforward and resist spouting off populist platitudes come what may.
Coaches, trainers, technical directors and instructors also play a major role in sport. Even I, who had the opportunity to play tennis professionally, dropped my beloved sport because of an inadequate instructor. Let me direct you to a blog entry I wrote about this a few years ago. http://serhansuzer.com/en/a-weekend-of-going-back-to-my-university-days-and-my-tennis-carrier-that-ended-before-it-started
What I said above about being a role model applies to sportspersons as well. Unfortunately, there are many sportspersons who focus only on success, disrespect their rivals and cause scenes. No matter what, it is imperative that everyone playing sports acts like a gentleman and follows the rules. I once wrote something about Galatasaray on that subject:
http://serhansuzer.com/en/our-subject-is-galatasaray
To sum up, the following actions should be taken to ensure that sport contributes positively to society:
We need to establish a mechanism that ensure everyone connected to sports clubs, from the president on down, is of good character and exhibits goodwill. Those who do not meet certain criteria should be barred from the club; a way should be found to ensure that who heighten tensions, disrespect their opponents and contribute to a generally combative atmosphere are expelled from the system.
Fans guilty of hooliganism and cursing out/insulting the opposing team should be barred from the stands, and families should be invited to occupy their seats. Let's keep in mind that the recurring cussing out of rivals' mothers is sexist and wrong. It contradicts our traditions (wives and mothers are supposedly sacred in our culture) as well as universal values. All forms of physical and verbal abuse that takes place at matches should be punished to the full extent of the law.
The technical directors, trainers and coaches responsible for guiding the players should be properly educated and face a stringent screening process.
Training for professional sportspersons should begin at the earliest possible age. This training should go beyond teaching sports techniques and information, and also prepare young people for life. Only then will they be prepared to show grace under pressure, to act as a societal role model, to maintain a sense of perspective and to resist the lure of unbridled greed.
The media should refrain from coverage that is incendiary and distorted. If they do not, they should face penalties.
The ethos of fair play should be encouraged and deviation from it punished.
Fans should realize that winning a championship is not the only criterion for success. They should be made aware of other kinds of achievements, such as the nurturing of young talent, success in European cups, demonstrations of fair play, financial soundness, contributions to the national teams, and the role amateur branches play in laying the foundation for future success at the Olympics.
Club presidents and administrators, in particular, should not use their clubs to bask in the spotlight. The clubs should be run like a corporation, demonstrating financial discipline and bearing in mind that ultimately they are there to serve the general public. Term limits should be imposed on club presidents and administrators. In my opinion, there should be a maximum of three terms or fifteen years.
Those employed by the sports federations should also be of good character and exhibit goodwill, as well as being well-trained and idealistic. Federations should be audited and inspected, and those that are poorly run and rife with people seeking personal gain should be penalized. Term limits of a maximum three terms or fifteen years should also be imposed on federation administrators.

In short, we have a lot of work to do…
Tag: spor