The Failure of Turkey in London 2012 Olympics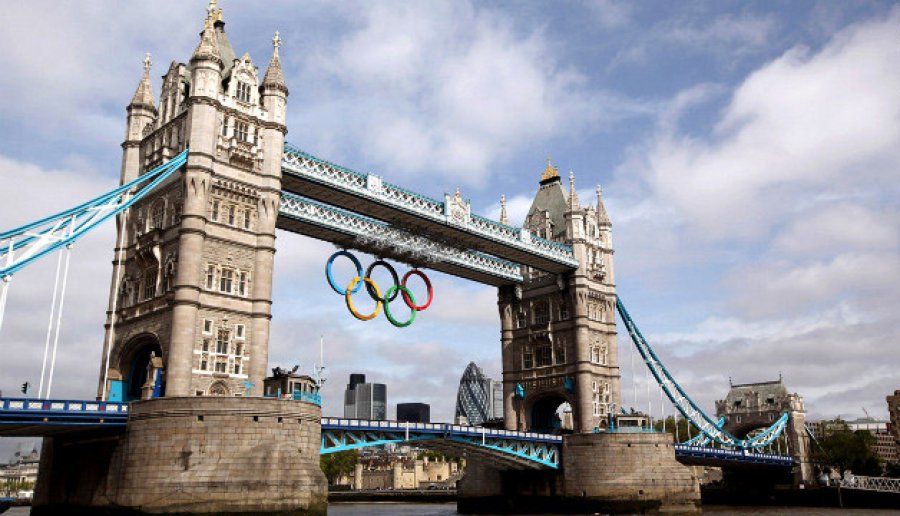 After experiencing several incidents on the day I came to Las Vegas from Reno, between my business trips, I decided to write an article on the Olympics.​
When we took a cab after landing to Las Vegas, we started to chat with the driver. The following conversation took place:
Serhan: Are you Serbian?
The driver (looking at me): How did you know?
Serhan: From your look (Actually, you can understand that he's either a Serbian or a Croatian from his name).
The driver: How did you understand? That's interesting. For instance I could have been a Bulgarian.
Serhan: It's not important. We're all neighbors anyway.
The driver: Where are you from?
Serhan: We're Turkish (My colleague was listening to us).
The driver: How are the Olympics going for you? How many medals have you won so far?
Serhan: It's going awful. We couldn't win any.
The driver: Unbelievable! Normally, you Turks are good at sports which have fighting or strength in it.
Serhan: Yes, we have always won medals in wrestling, weightlifting and boxing. That didn't happen in this Olympics either.
We got off the cab. After checking in at the hotel, we went out for lunch. While we were passing through the hotel, I noticed the Women's Volleyball match between Turkey and USA on the screen above the Blackjack table (Take a look at the note at the end of the article). The score was 25-24 in our favor and we were playing the set point. After serving two set points, unfortunately we lost the first set and then we lost the match. While I was standing there and watching the game – chanting and making expressions of joy and sadness after each point we win or lose (I think I was a bit loud) – I noticed the crowd gathered around me. Then I told the Americans around: "I'm Turkish and naturally I support Turkey." After this, an American next to me joked: "You have beautiful girls." I told him: "Our girls are beautiful." I think I gave him a dirty look, because he didn't ask a second question. After we lost the first set, I proceeded on my way and later on read that we lost the match. We were disappointed in yet another branch in which we hoped to win a medal.
Then I remembered a news that I read before. In that news, Suat Kılıç, the Minister of Youth and Sports, was accused of the failure during this Olympics. People were saying that he couldn't get through this job because of his inexperience. I think it is unjust to burden this failure to Suat Kılıç. I have met him personally: He's one of the best ministers in the cabinet and he's new at this position. If there's someone to be accused, we need to look at the bureaucrats and the federation managers who were in charge of sports during the last 10 years.
My thoughts about what is necessary for success are clear. I have previously written an article about Turkish football: http://eng.serhansuzer.com/?p=78. The prescription I mention in this article applies for all branches of sports. Generally speaking, I can say that if we want success in sports, a change of mentality is necessary. Making long-term plans and allocating a budget for nationwide talent detection, educating these talents, training them with the best coaches, restructuring the federations, changing the mentality in sports, changing media's view on other sports and raising referees for different sports branches are things to be done primarily. In short, if we don't want to be disappointed at the next Olympics, we immediately need to get to work starting from planning.
Note: In Las Vegas, to go from one point to another, you always need to go through a casino. Let me explain for those who are curious: As a matter of principle, I never gambled in my life and I don't think I will in the future. I came to Las Vegas for Solar Energy business.
Tag: spor