The tale of my blog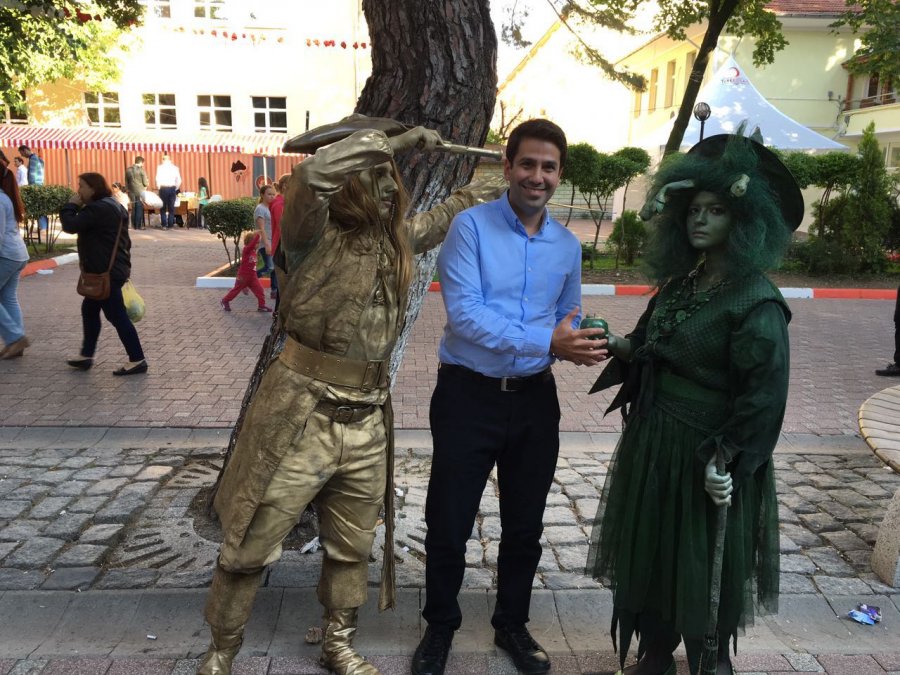 For many years I had the idea of starting up a blog to write about my feelings and thoughts, and to share my knowledge and information. I carried out this dream towards the end of 2011. I actually had everything ready in mind, but it actually came to life after a tragic incident that happened.
On 23rd October 2011 the Van earthquake happened. From everything I heard and saw on the television, it took me back to the memories of the 1999 Golcuk earthquake. Everything that I had lived through in the past replayed one by one. I had personally given two kinds of reactions to the Van earthquake. The first was, in the year 2010 when we had set up and I was the founding director of the Gida Bankacilik Dernek (with its new name TIDER), we sent over two semi-trailers full of goods. With the assistance of the governor, everything we had sent was distributed in the region.
My second reaction was on the 4th of November 2011, when I published my first article and therefore started my blog articles. The first article I put pen to paper was about earthquakes. We had all lived through the 1999 calamity. Personally, being affected by these events, my article comparing the Van earthquake and the Golcuk earthquake, was actually a sign of making suggestions for solutions to solve social issues, the disasters that had occurred and how to get through the tragedies. For those that would like to read this article, please click on this link: http://www.serhansuzer.com/en/after-an-earthquake
When I decided to publish my blog as a personal web site, I then wrote an article titled "Pura Vida or endowing life with meaning" (which you can read at this link: http://www.serhansuzer.com/en/pura-vida-or-endowing-life-with-meaning)
About Pura Vida
I had given the signs that I would share the Pura Vida philosophy and do whatever I could to spread this positive culture in our beautiful country. Towards the end of the article, I had written a passage about Pura Vida along these lines:
I hope that the cultural exchange upon which we are about to embark will last for many years and be as pleasurable for you as it is for me. Let me take a moment to elaborate on the expression "Pura Vida" I used in the headline of this introductory text. An outlook on life unique to Costa Rica, "Pura Vida" literally translates as "pure life," but means "the good life," "living life to the fullest," and "positive life." No matter the context in which it is used, it is a term that radiates positivity. What I understood from "positive life" as an interpretation of "Pura Vida" is this: Life is joyous only to the extent to which it is endowed with meaning. It is for this reason that we should all assume responsibility for being productive in a positive and meaningful way. And this, too, is the primary purpose of this website, which I aim to enrich with each passing day with your contributions and participation.
Looking back on it now, from the first day to now, I have put pen to paper on approximately 150 articles. From being an unorganized writer in the first years, I then managed to put things in order by 2016. I can now manage to write between 30-40 per year. Even when I have a busy schedule, I still manage to write on the plane, in the car, at night, on the weekends by making time which I am sincerely proud of. I have so much to share. If I had time, I'd write 50 articles back to back. They're ready in my mind however, I do not have the time. I still try to do what I can. I truly hope that knowing how busy I am and the time I make to write these articles, that my readers value this time and enjoy reading my blogs and at the same time learn from them. I also wish that help spread this positive culture and goodness and share this with their surroundings.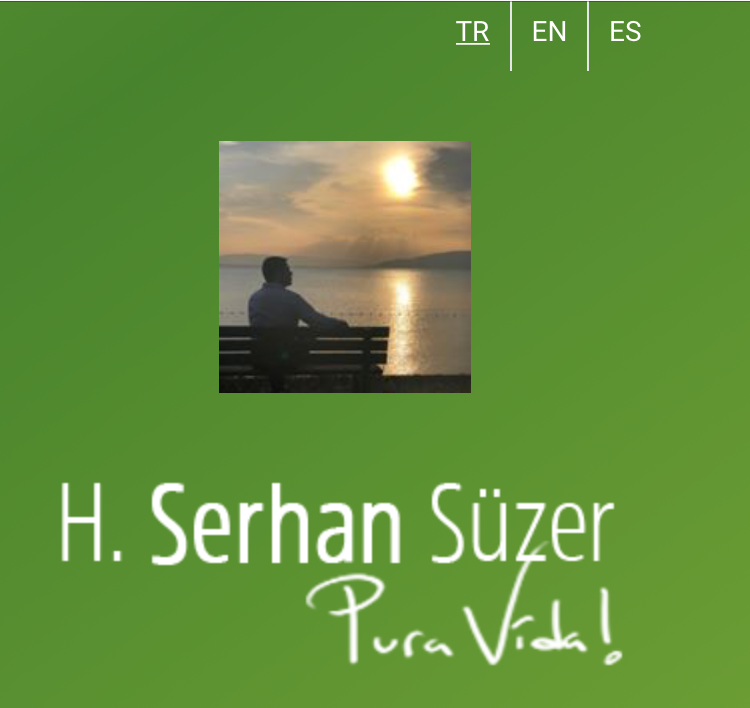 Actually, I had mentioned that there were 4 main reasons why I write these articles, which I had written in the "Frequently Asked Questions" series. I'd like to remind you of these:
To share my accumulated knowledge
Firstly, I want to share my experiences that I have accumulated with as many people as I can to keep them in touch and informed. Whether it be in my work or private life, also as I deal with matters in the civil arena, I travel a lot, speak with a lot of people and I learn new things. As I have a curious nature, I always try to develop myself. For this reason, I have gathered a lot about some serious matters.
To spread the Pura Vida philosophy
Secondly, I have a personal philosophy. The foundation for this philosophy is to 'live life to the fullest'. To work hard and fulfil responsibilities is one thing, but to also live life and enjoy it, is another. For this reason, the motto for my blog is 'Pura Vida'.
To get to know me the right way
Thirdly, I am writing so you can get to know me better. Whether it be about me or my family, everyone has an opinion about us. What you read in the media or hear through the grapevine may not always be a true reflection, so for this reason you may read some made up stories about us. So, I want you to hear from me first-hand about me.
Sharing is about letting go and relaxing
Finally, I live in a seriously stressful environment and two things help me recharge. Firstly sport, and the other one is to write. After I complete my articles, I feel relaxed. Most times, I can finish my articles in one go.
With the interest my articles in the blog have sparked and the increasing numbers of the people reading, I have become a finalist in the "Personal Blog" category in the Altin Orumcek platform, therefore I'd like to remind you of the foundations of what I do.
While I have touched on the Altin Orumcek organisation, I'd like to share with you the answer to question 51 asked in the Frequent Asked Questions series:
Although I have a very busy schedule, I try as much as I can to share my knowledge and experiences in the blog where I also share the "Pura Vida'" philosophy, which being listed in the final of Altin Orumcek has made me so happy. To get acknowledgement of my work and knowing it has made a difference is genuinely very important to me.
I will relay the information to you regarding the organisation Altin Orumcek: once Altin Orumcek's jury made their careful considerations for the Web Awards, which is Turkey's first and only independent web award organisation, the finalists with the highest scores for 29 categories were selected. Beyond the jury's considerations, now the voting lines will be open to the public to vote for their favourite up until the 28th of September. The web project which receives the most votes amongst individual categories will be chosen as the publics favourite.
Last days to support with your vote
If you like my blog, I will also tell you ways to vote for it. To make a vote, you can click on this link: https://www.altinorumcek.com/Halk-Oylamasi/. In order to choose the favourite, you can enter the site with either your Facebook, Twitter or Google+ accounts. You know who to vote for once you get to the "Personal Blog" category
I take this opportunity to finalise this article with our own philosophy:
For a great, happy, healthy and meaningful life; PURA VIDA!!!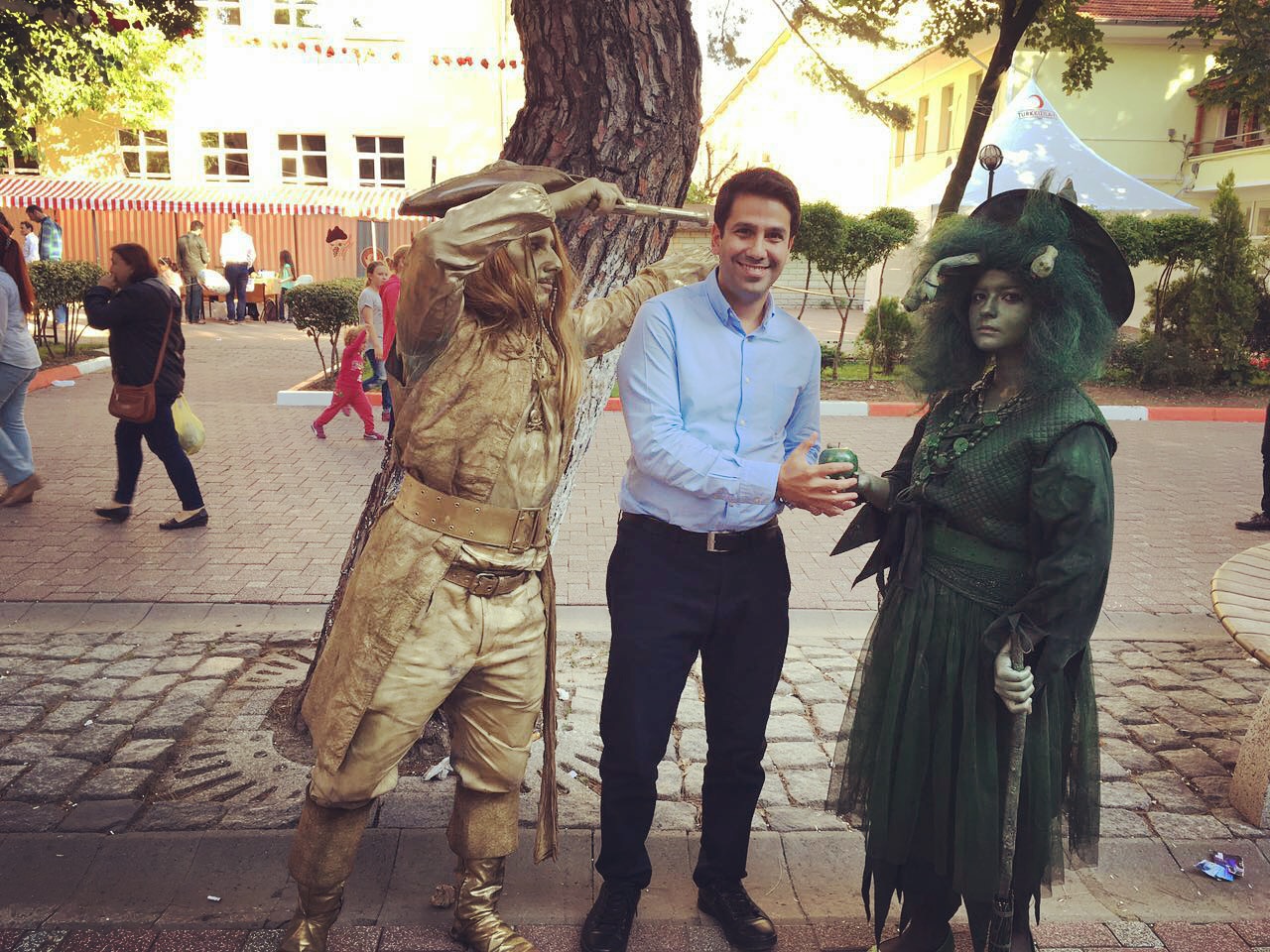 This photo was taken at a festival in Kirklareli which I'd like to share with you. You can make of it what you wish…
Tag: yaşam