The unavoidable collapse of Arda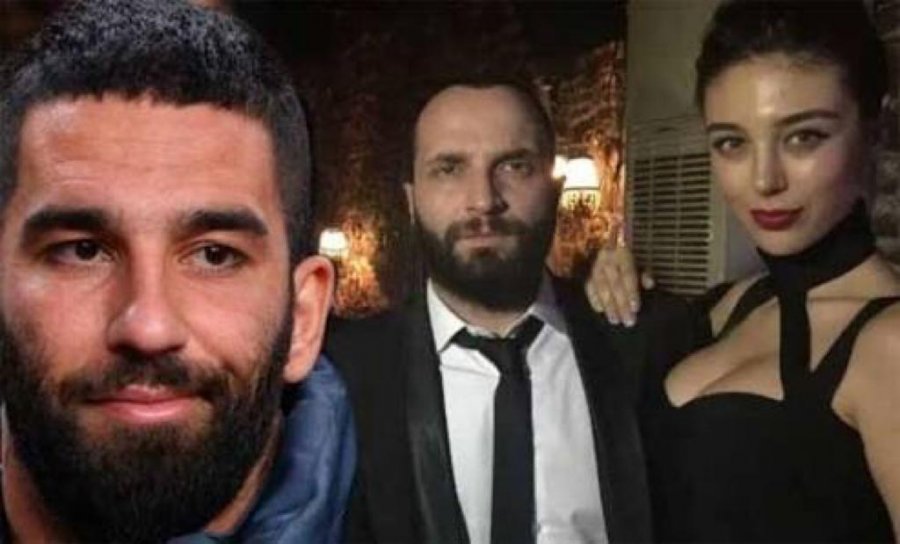 Arda Turan, the footballer who broke the nose of singer Berkay, was again on the agenda last week as he was alleged to have harassed Berkay's wife. After his previous physical attack on journalist Bilal Mese on the plane, this time he has raised the bar with more adverse behavior which is purely a result of not taking the advice I had given him in my previous article I had written addressed to him.
Mid last year on their return from the match with Macedonia, Arda Turan, who was playing for a team in Barcelona at the time, physically attacked journalist Bilal Mese, and was then forced to resign from the national team. The reason for his attack on the journalist was because of Bilal Mese writing an article during the season where the group games were being played, about footballers wanting more bonuses for national team played matches and that Arda had played the leading role and got involved in on this polemic. Right after this incident, I then wrote an article about Arda on my blog. I couldn't handle the idea that for someone like him, who is a role model to the Turkish youth, to have thrown his career into so much disrepute and fiasco, therefore with all sincerity, I wrote an article dedicated to him: http://www.serhansuzer.com/en/tips-and-advice-for-arda-turan
Afterwards, I had this article delivered to him. His initial reaction didn't show much interest. But later on, he replied and asked to meet me and invited me to Barcelona in August last year. We had organised everything and only 2 days before my flight to Barcelona, he cancelled the meeting (which was probably a good thing as a bomb exploded in the center of Barcelona on the weekend we were supposed to be there). After some time, he scurried back to Istanbul and transferred to Basaksehir. The fall of Arda gained quick speed with the transfer to Basaksehir.

And the incident that broke out with Berkay…
Last week, Arda Turan and singer Berkay's fight was the final straw. For those who have not yet heard of the incident (especially for the understanding of my foreign readers) I will summarise what is said to have happened: based on what was said, apparently Arda Turan approached singer Berkay's wife, Ozlem Sahin, and said "If you weren't married, I would've given you a go". Ozlem Sahin then ignites the fire by going and telling her husband this. Berkay then approaches Arda and says, "I'm taking my wife home but when I return, we will speak man to man" to which Arda takes immediate action, head butts Berkay and breaks his nose. They then take the fight outside and some people that were still at the venue come outside to break up the fight and take Berkay straight to the hospital. This time Arda goes to the hospital where Berkay is, only this time arrives with an unlicensed gun, shows it to Berkay and says, "If you believe what was said, then shoot me now". He then takes the gun back and fires a bullet into the ground. No matter where you look at it from, it seems to be a very silly story.
The vision captured on the hospital cameras

Singer Berkay is also not very innocent. I have to make a mention of that. There once were rumours he was together with the wife of Besiktas player Caner. Infact, Caner divorced his wife because of this. However, these events do not justify what Arda did. It's best to stay clear from distressed people like this.
For an athlete who has reached the highest level of position that anyone could ever reach such as playing football in Barcelona, ​​this last event can no longer be considered as a fall but a crash. While writing all this, I would also like to share briefly the titles of the advice in the article I previously wrote to Arda and what he did after each one:
1. Don't ever dare to raise your hand to your elders:
He did this again by raising his hand. Considering that Berkay was born in 1981 and Arda was born in 1987, I can say that he did not follow this advice. Not only did he raise his hand, he also broke Berkay's nose. Also, my main advice was to refrain from violence against anyone, except in a case of self-defence. It didn't matter whether it was to be a big or small fight. Any type of violence to any living being is very wrong.
2. Before returning to Spain this summer, apologise to Bilal Mese:
He didn't do this. He kept up his carefree attitude.

Bilal Mese and Arda Turan
3. Stop bickering with the press:
He stopped bickering with the press in some sense. However, a large majority in the press did not forgive the way he behaved towards Bilal Mese. Arda not apologising and carrying on with his carefree attitude only increased this reaction.
4. Simplify your surroundings:
He hasn't done this either. His environment is constantly crowded. He always has people hanging around him. Even when he visited Berkay in hospital, it was written that he went with 6-7 people. So, from this we can say, he continues to have a "Acun Style" lifestyle.
5. Forget Turkey, focus on Spain:
He couldn't hold it together in Spain. Forget Spain, he couldn't even manage to get a transfer to another club in Europe. He returned to Turkey. In Turkey, instead of choosing a team like Galatasaray, he chose Basaksehir. Transferring from a team like Barcelona to Basaksehir can be considered as a serious decline in his career. Following this, he wasn't able to pose as an asset due to his poor performance in Basaksehir. With his aggressive attitude, he aroused a lot of questions in the mind of people as to what happened to him. Infact, in one match, he was expelled from 16 games for the behaviours he showed towards the referees.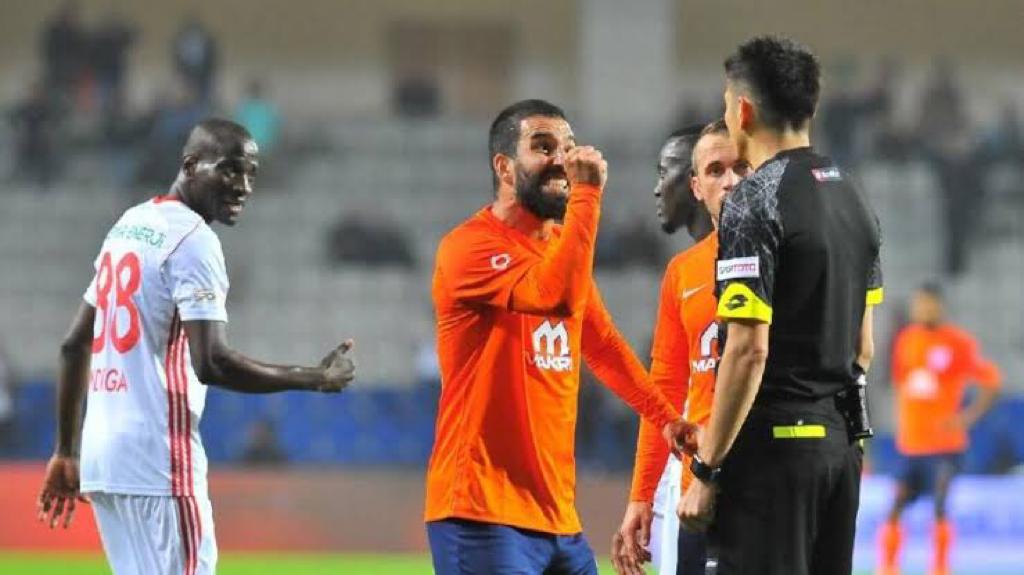 6. Focus on football (answer people with your football):
Unfortunately, after Barcelona, ​​he raised eyebrows with his out of football field behaviours. This also reflected onto the field, his performance seriously went down. He couldn't display his talents on the field.
7. Be humble:
There was no sign of being modest. He continued to live with his nose in the air and resplendent life.
8. Obey the rules:
Along with not obeying the rules, he violated them and got caught up in criminal proceedings. Following the incident with Berkay, the Istanbul Chief Public Prosecutor's Office filed an indictment requesting up to a 12.5-year prison sentence for Arda Turan. On top of that, as a result of the violence on field, he was expelled from16 games.
9. Put your private life into order:
This is the only area he made progress in. He married his girlfriend Aslihan Dogan. Although, the behaviours he displayed after his marriage showed just how unjust he has been to the rights of marriage. After the incident with Berkay, he left his 8-month pregnant wife at home and went out to have fun with his friends at the popular entertainment venue, Gizli Kalsin.
10. Take Galatasaray's legend Tugay Kerimoglu as an example:
There was not one behaviour of his that he followed. Though, recently Tugay divorced his wife, who he was married to for over 20 years. In saying that, he even went about his divorced in the best way that Tugay would. Quiet and discreet, they solved their problems within the family.
11. Display behaviours that will set examples for young players (football is a stage):
As well as not being able to display any exemplary behaviours, he exhibited behaviours that were quite the opposite such as: bad language, attack the referee, angry demeanour, fighting in the nightclub, leaving his pregnant wife in the middle of the night to go to a nightclub, unauthorised use of weapons, incidents at the hospital, etc.
12. Stay away from politics:
At one stage he was very involved in politics. As of recently, we haven't heard anything about it. He is also in a better situation here than the past.
13. Show your respect to the National team not in words but in deeds:
Because he had no career in the National team, he couldn't do this.
14. Have an active role in a civil community activity:
He didn't even try to get into good work like this. Or we didn't hear about it.
15. Manage your in-goings and out-goings well (tighten your expenses):
I've heard of one reaction that Arda had to my article that I wrote about him. After reading the article, he said, "I spend a lot more than 80,000 TL a month". I didn't quite understand if he said this to be cunning. In any case, it's very obvious that he just scanned over my article and made a comment by only focusing on one point that I made. Nevertheless, I would like to stress that: no matter if you are to the world's best paid footballer, heavy personal spending can take you as far as bankruptcy. It's that simple.
16. Think about life after football:
Arda is currently 31 years old. He has about five or six more years to play professional football. Afterwards, he can start to work on non-football related business. The vast majority of football players which get into other lines of work after football, generally ruin it. Because they have played football their whole lives, their life after football is generally troubled. What former football players can do after they retire is limited to: they may want to continue their career as a football commentator, author, coach or manager. If he wants to remain in the football community, he must change his ways. Otherwise, the press that he continually bickers with will not take him in. The football community will also stop welcoming him. He will have no reliability or credibility.
As a result, we can say that Arda has caught on to his close friend "Emre Belözoğlu Syndrome". Emre, like himself, was a very much loved, respected player, and even after returning to Turkey from his career and proud performance abroad, except for some fanatic Fenerbahce supporters, he too became a person hated by all of Turkey. I seriously don't want to hear how "off field he is actually a gentlemen, and only displays this kind of behaviour on field due to his passion and desires to win".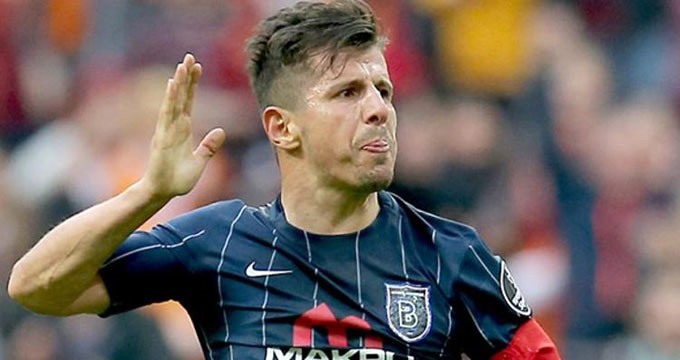 Emre Belozoglu
A gentleman is the person who exhibits the same gentleman-like behaviours even without anyone around.
A lot of things were written and said in last week's event about Arda. The fire will not die down easy as more will be written. In the case that the prosecutor filed, he will get himself into more trouble with things like being punished from his club.
If he really wants to get out of the spiral of problems and put his life in order, here's my last piece of advice to him:
1. Apologise to the public for his behaviour.
2. In the same way, apologise to Bilal Mese.
3. Focus on his wife and child at home, and his football at Basaksehir. Don't get involved with anyone or anything else.
4. He should openly show everyone that he has changed. For example, he can cut his beard off to symbolise this.
5. Stay away from polemics.
6. Let go of the "Acun Style". He should simplify his life.
7. He should aim to transfer to a European team after Basaksehir.
8. This is Turkey. You never know. If he displays great performances in Europe, and if the public understands that he has changed in a good way, the national team doors may be reopened to him before retirement. Ultimately, our nation has the memory of a fish.
9. Seek psychological therapy. This is not shameful, people are seeking this therapy on a regular basis in developed countries. Arda needs to avoid the tendency to revert to violence.
10. He needs to figure out what he is going to do after football, and start planning this for himself. Of course, in doing this, he shouldn't lose his concentration and try to show top performances in football.
I really had to say these, as a real friend speaks the truth: Arda no longer has credibility in the Turkish society (unfortunately he quickly consumed any credit he had with them within a year). If he wants to turn the situation into his own favour, he needs to apply my recommendations without compromise.
If he sincerely wants to stop and reverse this downfall, he can call me to discuss the details. He knows how to reach me.
Tag: spor