They aint 300 Spartans, they're 22 Tiderians!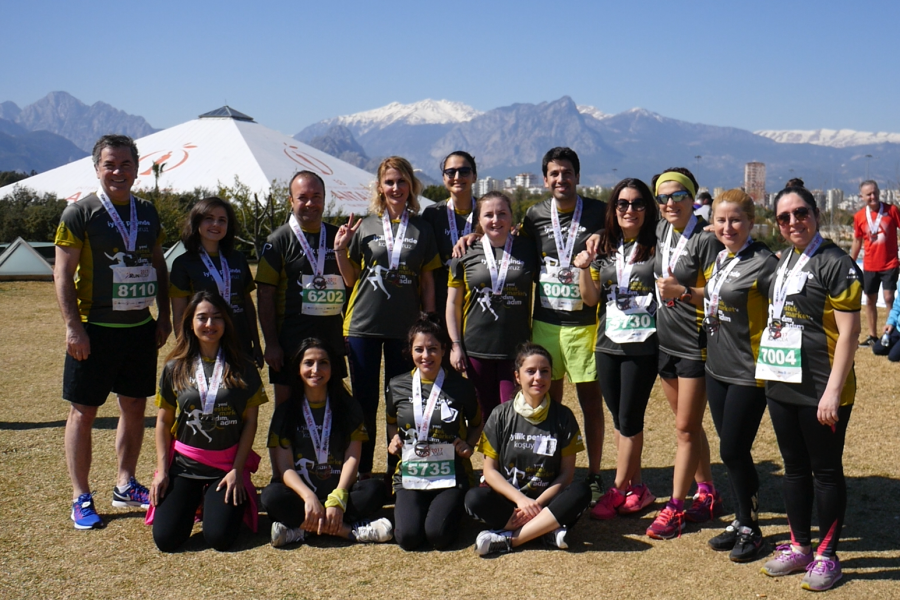 Another Adim Adim campaign results have been finalised. Whilst we were happy with the result, everyone went beyond their responsibility and efforts for this campaign. In this piece, I want to touch on the heroes who with their efforts made a great contribution.
This time we thought we'd make a change to the format. First watch the video, then read my article.
From our aspect, the Runatolia campaign started late. The intense busy times at the club, the current situation of the country, the loss of Murat Bakan were all matters in delaying our campaign to start. In the end, we rolled up our sleeves and jumped into it head first. But what a jump it was!
Firstly, we managed to produce a successful video. For the design, script writing and production, I'd like to thank Serkan Koc at 49/51. To those that helped him from the communications team, Dost Kip and Ege Isik also contributed. I'd like to share our video:
https://www.youtube.com/watch?v=v8573pj_nAc
Afterwards, when trying to gather people who would kickstart the campaign, the final days creeped up and we were under our target of 50 starters, with only being able to convince 22. Besides starting the campaign late, not only was it difficult convincing people for Antalya but also naturally being tired from the previous Istanbul Marathon, which were also factors for this. How were we to collect the actual fund target of 50,000TL?
For the previous Istanbul Marathon, we were able to collect 120,000TL from close to 150 people. How much we'd be able to collect 'pro-rata' from 22 people was something I didnt even want to think about. Nevertheless, there was a kind of advantage of being a group of 22. Our Adim Adim STK representative, Pinar Erdem set up a Whatsapp group. From the intensity of the messages in this group, it was clear that the volunteers who started this campaign were going to do everything they could. Personally, for this reason, I was hopeful.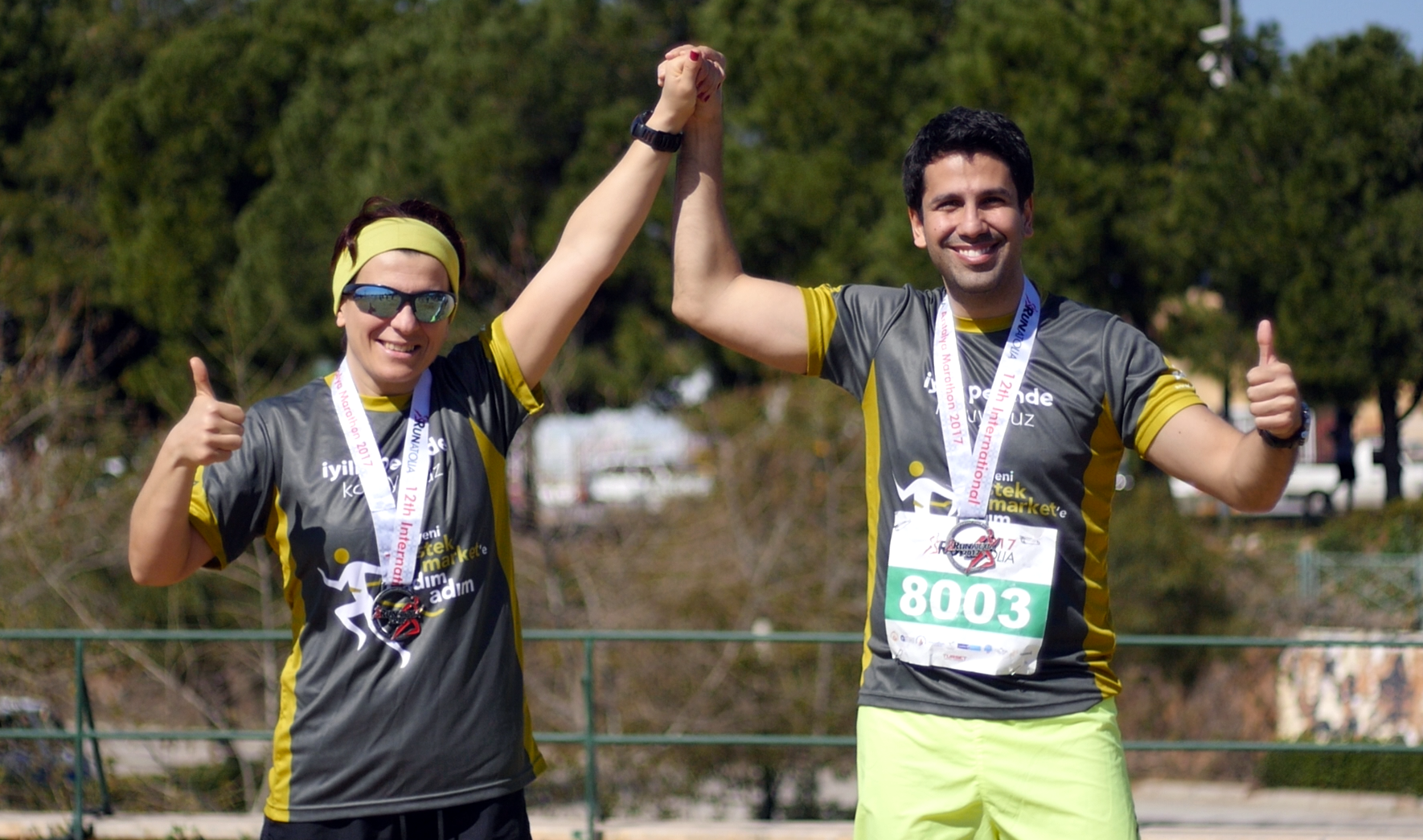 A shot of our victory pose after the race with Adim Adim STK representative Pinar Erdem
As the campaign progressed, the pace of our team increased. The messages within the group, all sorts of jokes, gearing each other up, providing morale and ideas, plus many many more. But believe me, it worked. An unbelievable synergy was formed. As the donations increased, so did our belief, we constantly increased our working tempo. We had some people join us later too, who also were able to contribute evenly.
Like a frestival, the Runatolia finally came about. The target we had of 50,000TL before the race, we were able to pass its half mark point. This situation enabled us to keep hope because, based on statistics, the real donations actually came after the race.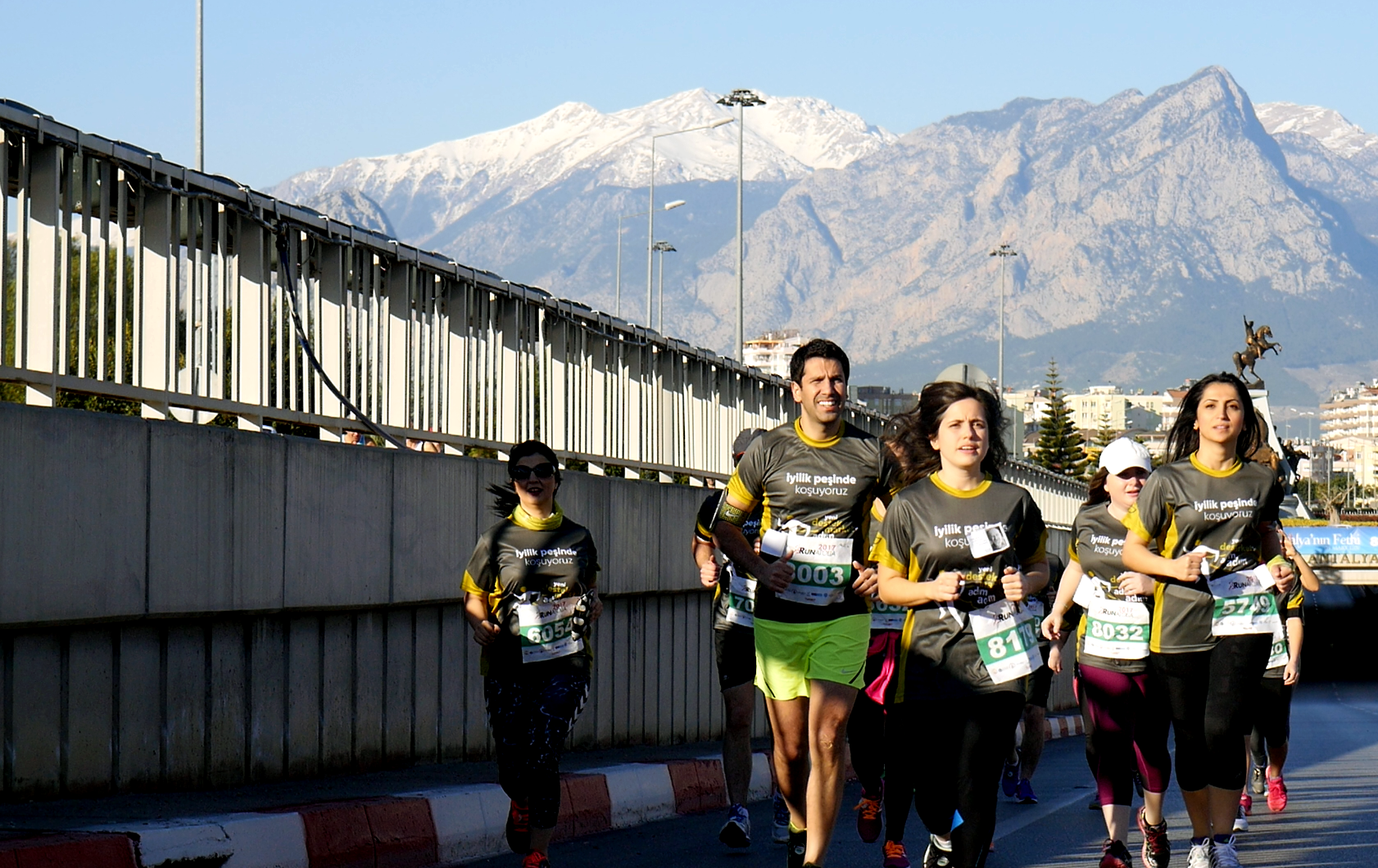 A warm up run before the race with the Tiderians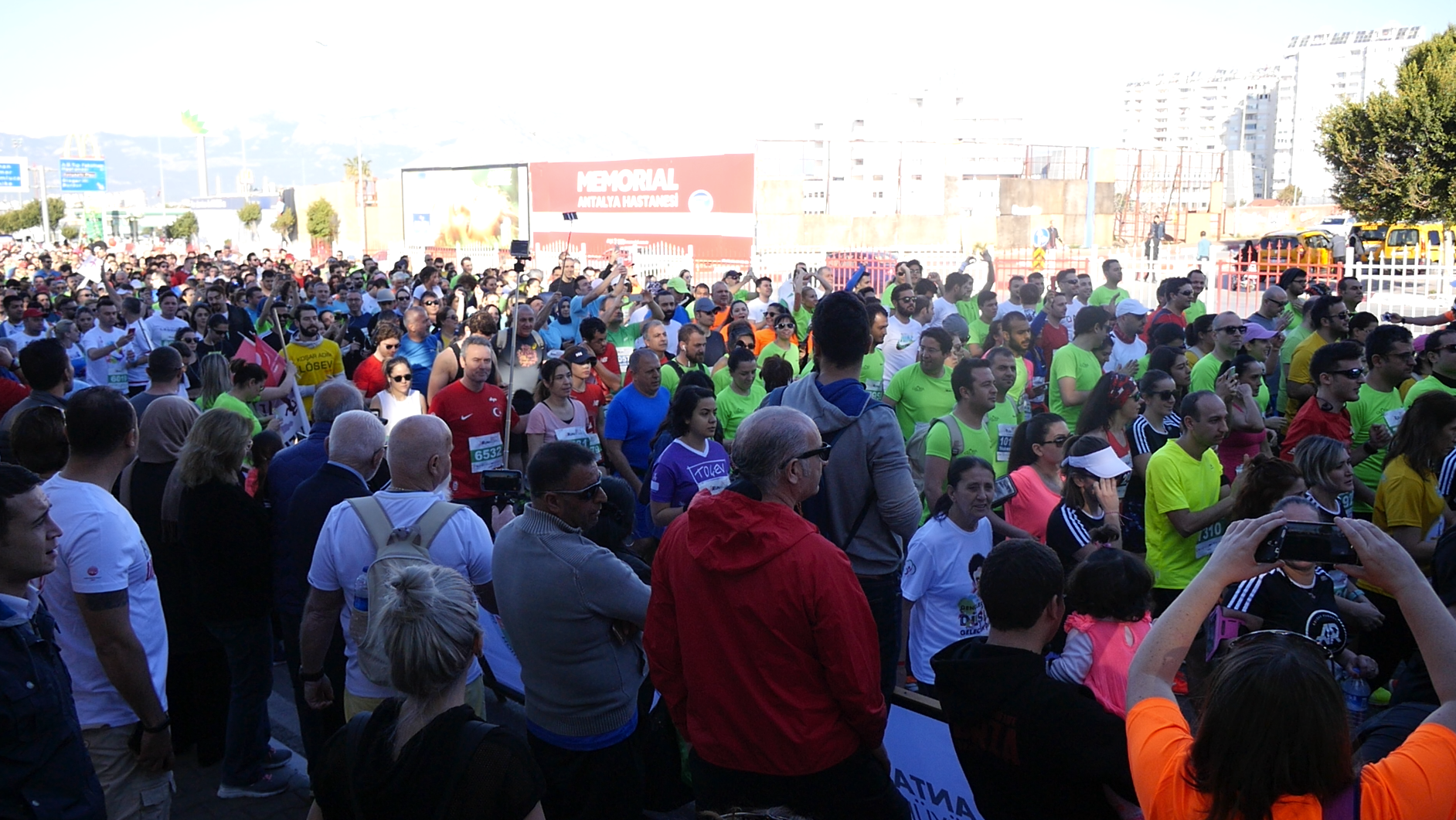 The crowd standing behind the starting line minutes before the run
The things we experienced there gave the group extra motivation. The ones who started the campaign were still working in full swing. I'd like to share a blog I wrote previously regarding this: http://serhansuzer.com/en/a-festive-run-runatolia-2017
At last, the day we won the Innovation Awards at the GFN Houston event, we received news that Thursday that our donation tally passed the 50,000TL mark. And I naturally thanked everyone and congratulated them in the messages. Infact, I even made jokes on my own level. And as I titled this blog 'They ain't 300 Spartans, they're 22 Tiderians, good on them' I said.
If you dont know about the legend of the Spartans, let me tell you about it. About to face a very populous and strong Persian army, the 300 elite Spartan warriors hit the road and manage to stop this army in tight gorge area. The 300 Spartans had an unmatched war fighting practice, they were able to stack their shields on top of one another and enable strength from this. At this point, I am reminded of our 22 Tiderians. Although their numbers are not comparable, they succeeded to throw off tens and thousands of soldiers into the ocean. And heres that famous scene:
https://www.youtube.com/watch?v=tYIAxSDMXls
Even if I couldnt motivate myself, I was able to regain some motivation before the anouncement. Personally, I was delighted by winning the award. In my next blog, I will write about the Innovation Award we won.
Our representative, Pinar, advised us via the group that we could increase our target to 55,000TL on behalf of Adim Adim. The time remaining by Sunday night 11.59pm was creeping up. I reassured everyone that 'as we enter the weekend, we will easily fulfil the 55,000TL and no one should have to doubt this'. Thus, thats what happened. On Sunday at 2pm, a message was sharted in the group advising that we had reached the 55,000TL mark. There was an aura like it was Eid. As a result, we finalised our tally at 55,783TL. Here is Tider's total campaign and my campaign summary: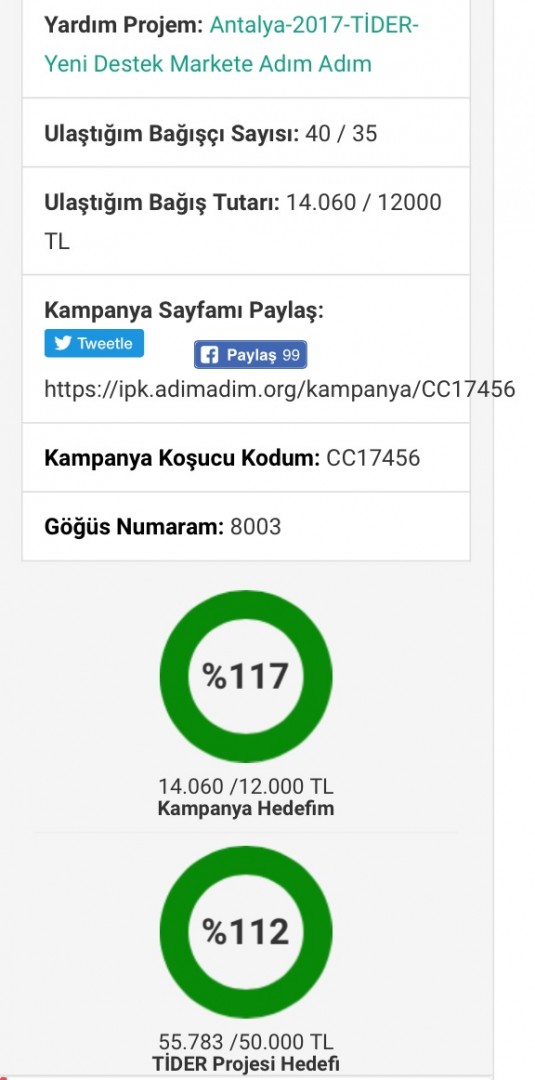 From here, I'd like to thank one by one the 22 Tiderians and those who started this campaign with big desires to collect donations, with all the might that they have got.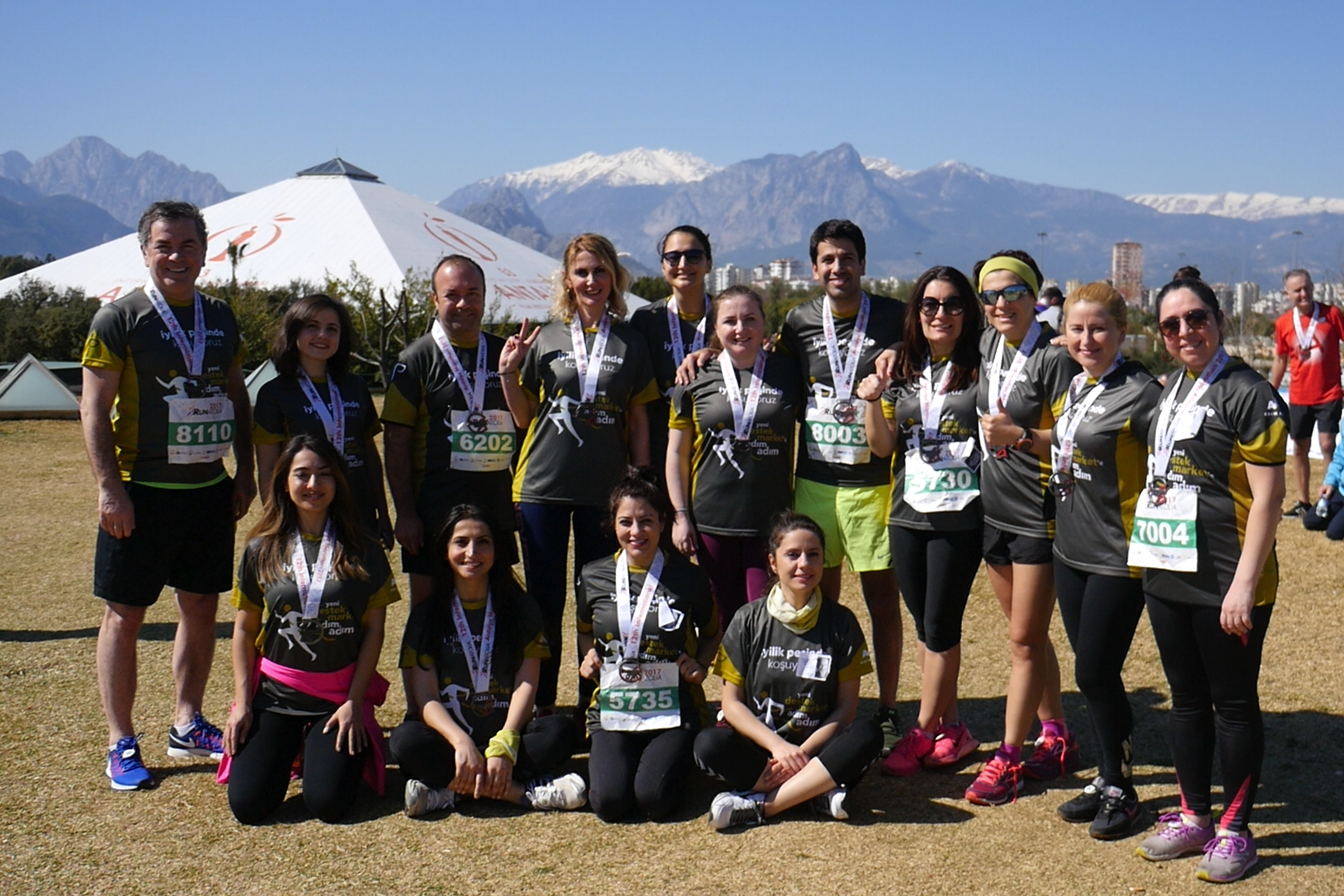 15 of the 22 Tiderians
Here is the list of 22 Tiderians (in alphabetic order)
| | |
| --- | --- |
| 1 | Aylin Kirhan |
| 2 | Ayse Ozden |
| 3 | Basak Elbuken |
| 4 | Ekin Turesay |
| 5 | Ezgi Bozdemir |
| 6 | Firuze Kaymaz |
| 7 | Hande Karavar |
| 8 | Isil Ozkeles |
| 9 | Mehmet Can Ozel |
| 10 | Mehmet Irmak |
| 11 | Nesibe Ozel |
| 12 | Nigar Ucar |
| 13 | Nurten Akturk |
| 14 | Oguzhan Haznedar |
| 15 | Onder Aydemir |
| 16 | Ozge Kale |
| 17 | Ozgur Mehmet Duman |
| 18 | Pinar Erdem |
| 19 | Selen Inal |
| 20 | Selin Sunerin |
| 21 | Tulin Yucel |
| 22 | Serhan Süzer |
I'd also like to note here, the total collected and based on the amount of people, who collected the most donations. The top 3 highest collectors were Ekin Turesay, Ayse Ozden and Nurten Akturk. And in order of the highest donation collector from people was Ayse Ozden, Ekin Turesay and Selen Inal. Especially Ayse, who collected donations from 300 people, not only did she break the record for Tider, but for the whole Adım Adım platform.
Once again, congratulations and thank you to everyone.
I'd also like to pass on a personal thank you to those who supported our campaign. In my eyes, I have a special place for the 37 people listed below (in alphabetical order):
| | |
| --- | --- |
| 1 | A. Tarkan Tekcan |
| 2 | Ahmet Salih Peker |
| 3 | Basak Cakmak |
| 4 | Berkit Cetin |
| 5 | Bilge Ornek |
| 6 | Burak Aktas |
| 7 | Burcu Basci |
| 8 | Can İkinci |
| 9 | Cigdem Kogar |
| 10 | Derya Yasa |
| 11 | Demir Bayha |
| 12 | Dilara Sezgin |
| 13 | Duygu Akgoz |
| 14 | Duygu Sinnar |
| 15 | Gamze Andık |
| 16 | Gökce Arıbaş |
| 17 | Guliz Gureli |
| 18 | Gulten Suzer Gaunt |
| 19 | Halil Cenap Kuloglu |
| 20 | Hande Nur Karavar |
| 21 | Julide Ergin |
| 22 | Kaan Saf |
| 23 | Merih Kepez |
| 24 | Murat Basboga |
| 25 | Münevver Işıl |
| 26 | Nazan Öztürk |
| 27 | Nevra Sezer |
| 28 | Okan Demirkan |
| 29 | Olgaç Artam |
| 30 | Pınar Kurt |
| 31 | Pınar Özdemir Taşçı |
| 32 | Selma Sukas |
| 33 | Serkan Koç |
| 34 | Tarkan Ersubaşı |
| 35 | Uğurgül Tunç |
| 36 | Zekeriya Arslan |
| 37 | Zeynep Köksal Yaykıran |
I'd also like to thank those who made donations to my campaign. These people in order are Velit Gazel, Engin Kale, Tarkan Ersubasi and Can Ikinci (those last two made the same donation contribution whichput them both in the third place). Also, for donating twice in a row to both my campaigns for the Istanbul Marathon and the run in Antalya, I'd like to thank Ali Tarkan Tekcan, Burcu Basci, Can Ikinci, Cenap Kuloglu, Cigdem Kogar, Engin Kale and Pinar Kurt.
I'd like to sincerely from the bottom of my heart pass on my thank you's to those starting the Runatolia campaign and showing the 22 Tiderians for showing an unbelievable performance, and for those donating to their campaign; the 37 donating to my Runatolia campaign; to the 150 Tiderians who started the previous Istanbul Marathon and those who donated to that campaign; and finally those who donated to my campaign in the previous Istanbul Marathon, and definitely to Adim Adim who gave us the opportunity to collect some serious donations, and allowing us on their platform.
Thanks to you, we are able to open our Support Market in Bağcılar. Everything is almost complete. We will give you the good news very soon. With your support, we will be able to help up to 100,000 families. This means, we have seriously raised the bar from the pilot project in Maltepe which allowed us to help 5,000 families. We also have no doubt that after the Bağcılar Support Market, with your support, we can walk towards much bigger targets.
Take care!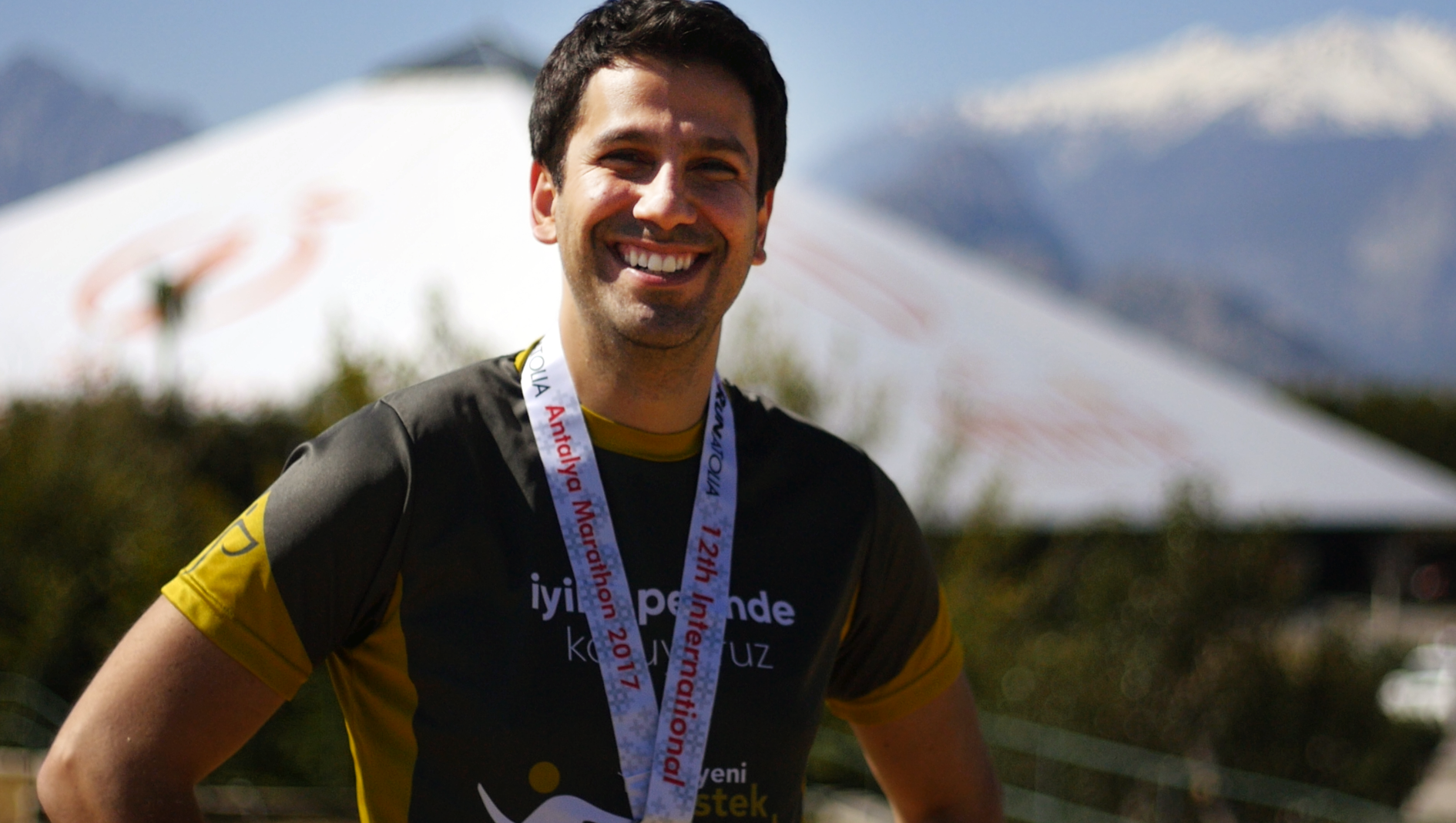 Tag: spor