True athletes are smart, agile and morally upright…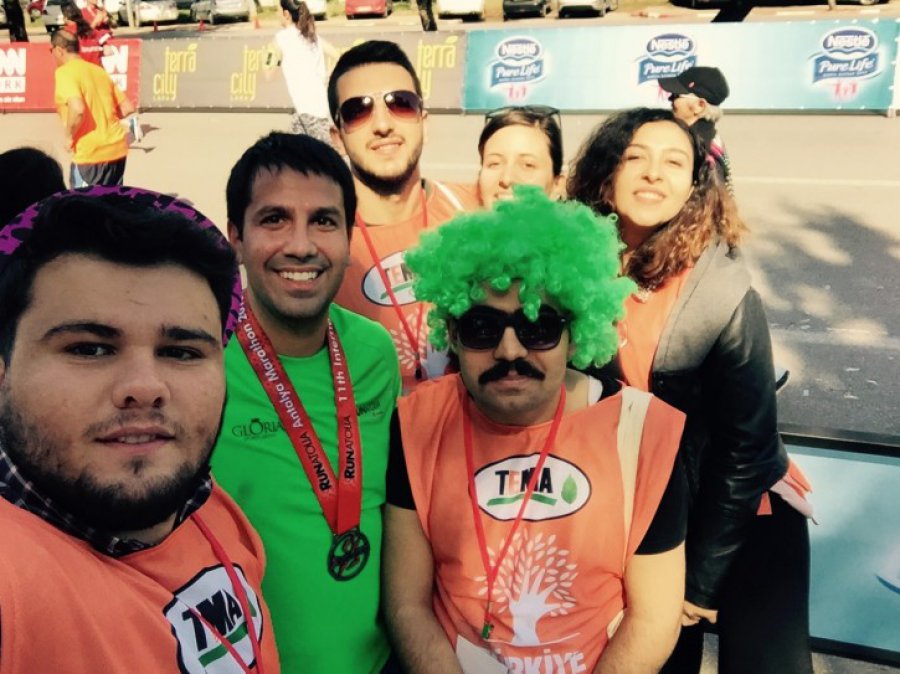 The general disquiet and the unfortunate incidents on the pitch that have been increasingly plaguing Turkish football in recent times once again remind us all of the saying made famous by Atatürk, and they have inspired me to write another post on "sportsmanship" following an enjoyable time I had last weekend participating in a run in Antalya.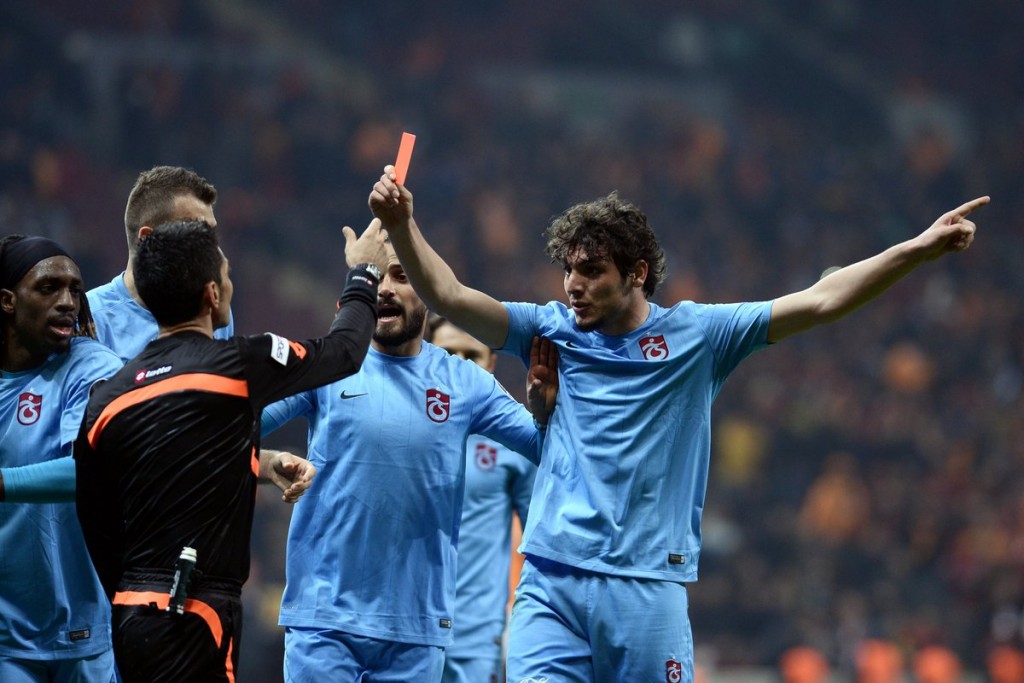 For those who don't know, let me say right away that the person in the picture is Salih Dursun. On loan to the Trabzonspor football club from Galatasaray, Salih Dursun was playing in a match against his former team when he was sent off the field. Dursun then grabbed the red card and held it up to the referee, motioning for the official to leave the field. Many have lauded Dursun for having "stood up" to the ref, and some have even gone so far as to call for his statue to be erected in Trabzon.
As a Galatasaray supporter whose mother hails from Trabzon, I would be expected to feel some sympathy for Salih Dursun.
But the opposite is true. I can't stand the man. In fact, I think that even at his age young age his irresponsible actions should result in his leaving football for good. Why?
Football is a stage that enjoys millions of spectators. The behavior of the players affects society at large, for better or worse. It is my belief that Salih Dursun is setting a terrible example. What's worse, instead of condemning his actions there are many who have declared him a hero and have even paraded him on their shoulders.
Let me explain what I mean. A message has been sent to footballers and to future players that they can be considered heroes for breaking the rules. That is what is so wrong. Thanks to this incident and its aftermath, there might be more attacks on referees. Turkish football is already marked by an abundance of disputes, fights and controversies, and it must be purged immediately of this kind of troublemaking.
If you are a professional footballer you are required to follow the rules. Even if the referee is wrong on every call, you must obey them. The rule is simple: the referee has the final word on the field.
It's not just Salih Dursun. There are a number of football players out there who cause trouble, who are known for their aggression, who cause controversy, and who incite bad blood between the opposing teams. Let me give you three examples right off the top of my head. I'll start with Melo, who plays for Galatasaray, the team I support. The man is a true rabble-rouser, constantly provoking misunderstandings, fights and disputes. To be honest, I was thrilled when he was transferred to Inter. As I've always said, he was a player who violated the spirit of sportsmanship. He was so aggressive he even went so far as to physically attack his teammate, Riera, in the locker room after a training session. How did the Galatasaray Club respond to this attack? Fearful of missing the chance to claim the championship, they covered up for him and continued to send him out onto the field. This is a disgrace for Turkish football and for those running the clubs. If only they had torn up Melo's contract that same day and thrown him off the team. That way I could have been proud of my club, whether they won the championship or not. I'm not one of those Galatasaray fans who was prepared to stand behind Melo no matter what. What do they claim? He's a "fighter." But does a true fighter show his colors by picking fights on the pitch or by giving the game his all? They also say he fired up his fellow players. To which I respond: is it not possible to fire up Galatasaray without resorting to shameless behavior. Is that really what it takes to fire up the players of a club that was founded more than a century ago, that has fielded such giants as Metin Oktay, that has been lauded for its drive and competitiveness? If you ask me, on balance, Melo only did damage to the spirit of the sport and to Galatasaray.
Others I can cite right off the top of my head as bad examples are Fenerbahçe's goalkeeper, Volkan Demirel and their former player Emre Belezoğlu (now playing for Başakşehir), along with Beşiktaş's İbrahim Toraman (now at Sivasspor).
İbrahim Toraman, in particular. I can write freely here because all of this has appeared in the press. Toraman's wife, Eylem Yıldız, filed for divorce because he beats her. You can find Hürriyet newspaper links to this below
http://www.hurriyet.com.tr/eylem-toramandan-esi-ibrahim-toramana-agir-suclama-40062059
http://www.hurriyet.com.tr/eylem-yildiz-gordugu-siddeti-canli-yayinda-anlatti-40065267
I personally know Eylem, as well as members of her family. She's a fine, straightforward woman who grew up in Germany and speaks German even better than Turkish. She's well-educated, and a practicing attorney. That's all I need to say about her. When I heard she was marrying İbrahim Toraman, I said to myself: "God help her. İbrahim and is aggressive and combative. And there's a big difference in their educational levels." Unfortunately, I was right. I hope she is now able to lead the kind of life she deserves. Meanwhile, İbrahim Toraman continues to play for Sivasspor. If you ask me, a man who would raise his hand against any woman, and even the mother of his child, is no man at all. He sets a bad example for us all. That is why I think he should give up football.
Sadly, our society has always been fascinated by unsavory characters. It starts at school, where hardworking students are ridiculed by their classmates as "nerds," while unsuccessful wastrels who refuse to apply themselves are perceived as being "cool." Instigators and provocateurs are also rewarded with popularity in football, whether they be players or commentators.
This has to change. Back in the day, Atatürk expressed it beautifully with the words: "I am a fan of athletes who are smart, agile and morally upright." I couldn't put it better myself.
As an illustration of how sport should be, I'd like to tell you about the Antalya Run (Runatolia) I participated in last weekend. When I ran into my gym teacher from high school, Bülent Hodja, at the Eurasian Marathon he asked me if I was planning to join the run in Antalya. When I told him I had been in the run in Antalya two years earlier but that I hadn't yet organized myself to join this year, he asked me to join him. Bülent is currently the head of the Swissotel's Istanbul Spa and Fitness Center. His invitation would mean joining the group of runners from the Swissotel. I jokingly asked how they'd feel about having someone from the Ritz-Carlton among their number. He laughed and said they'd be fine with it. Our chat resulted in my taking the train to Ankara after giving a talk at Eskişehir Anadolu University, and from the capital city I flew to Antalya. Meeting me at the airport on Saturday night was an old army friend, Ozan. We sat at Ülkü Café for a time and chatted. Perhaps I shouldn't admit this, but on the night before the run I treated myself to a nice dish of Trileçe, the creamy dessert so popular these days, which made me feel more ready than ever to strut my stuff.
On Sunday morning I joined a group of directors and guests from the Swissotel.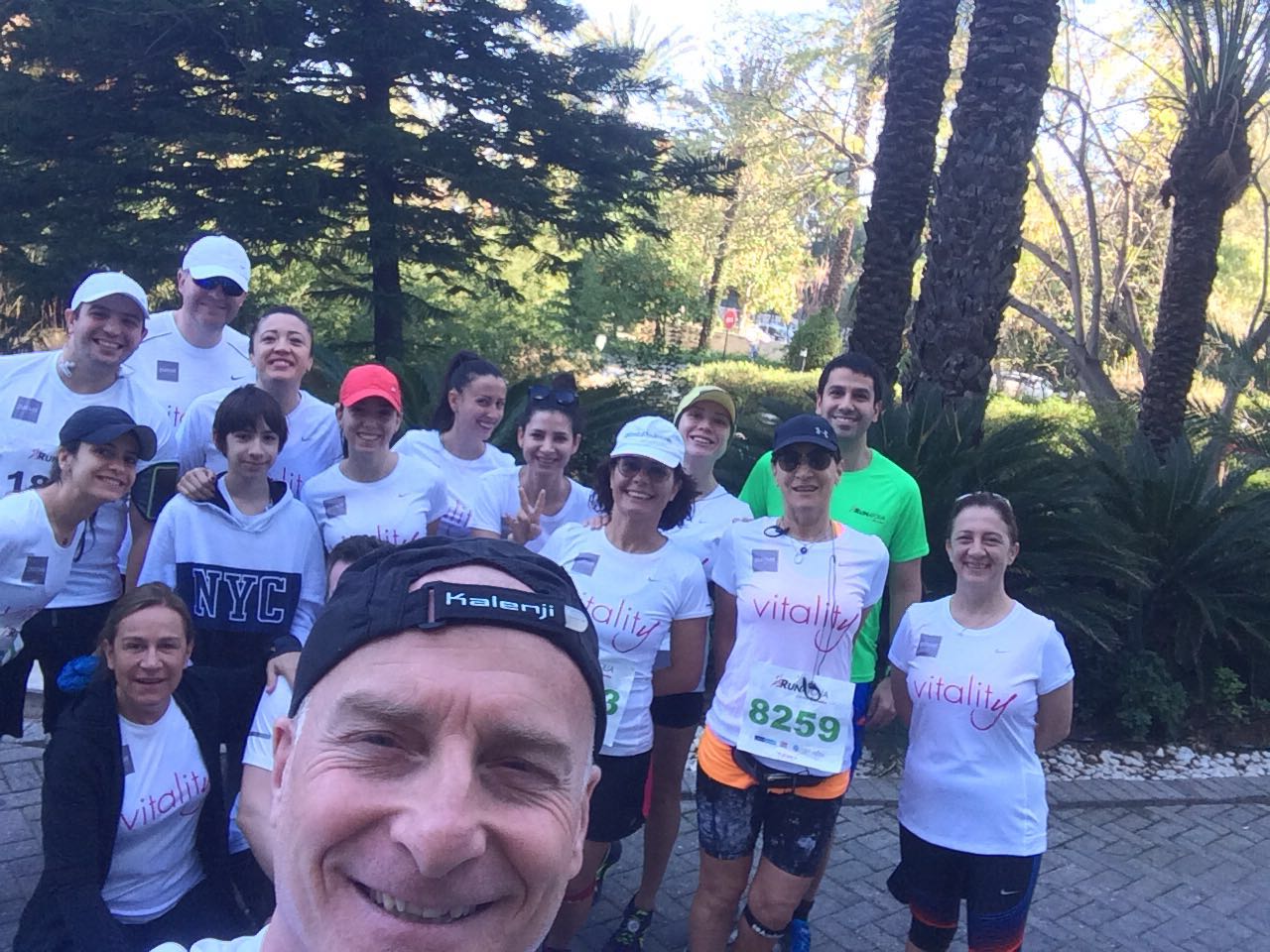 With a multitude of activities before and after the run, the event was festive as can be. Everyone had come to have fun, to help out (hundreds of the participants were there on behalf of NGOs) and to spend a day enjoying "sport" for what it really is.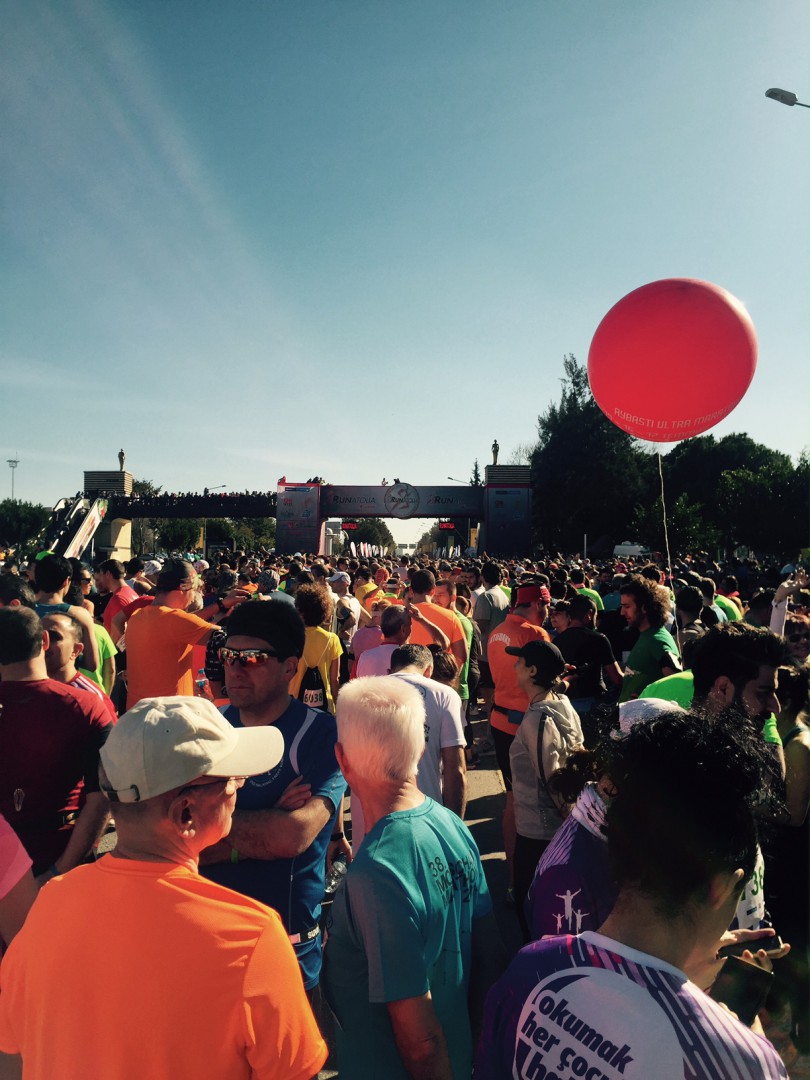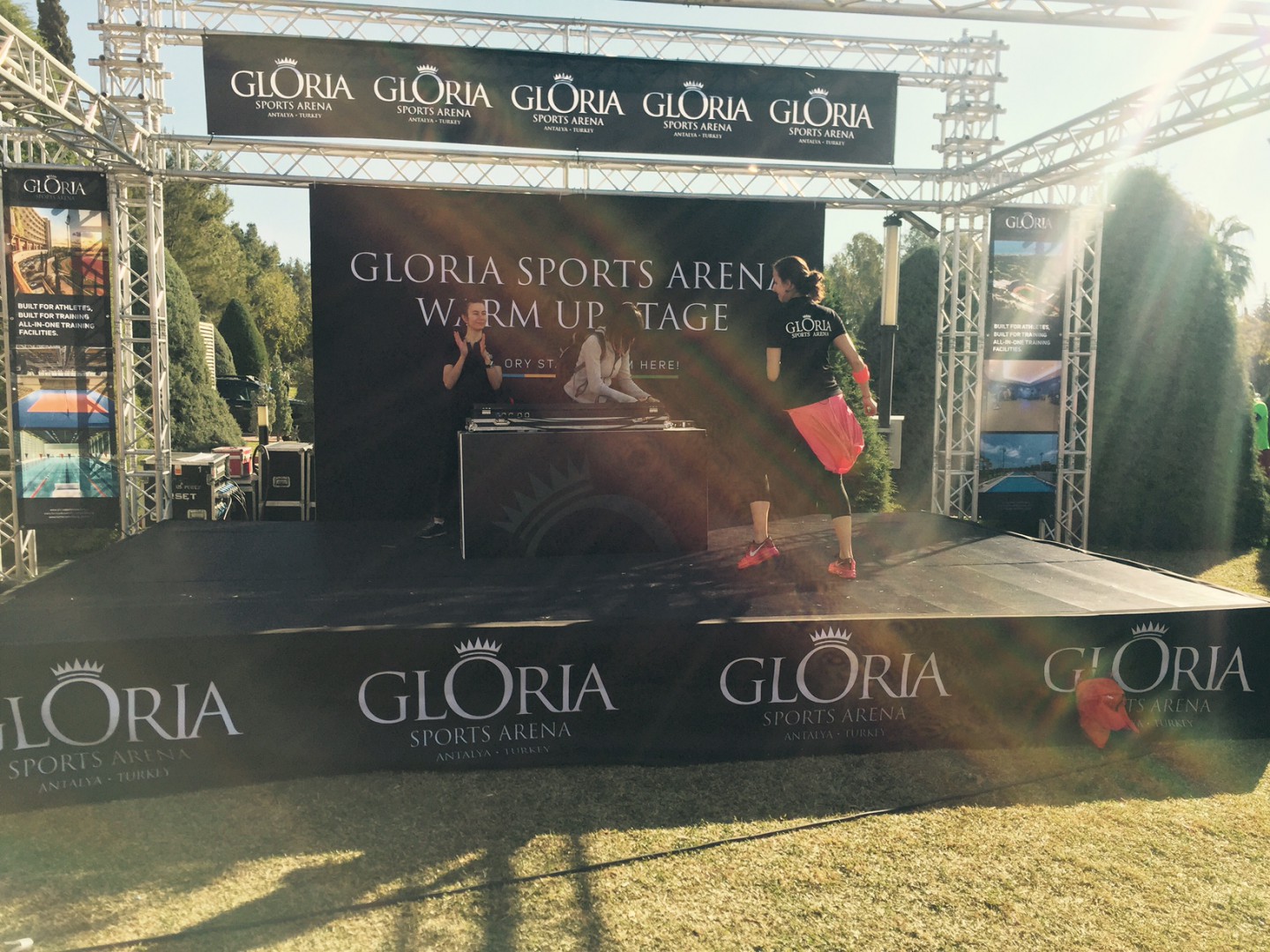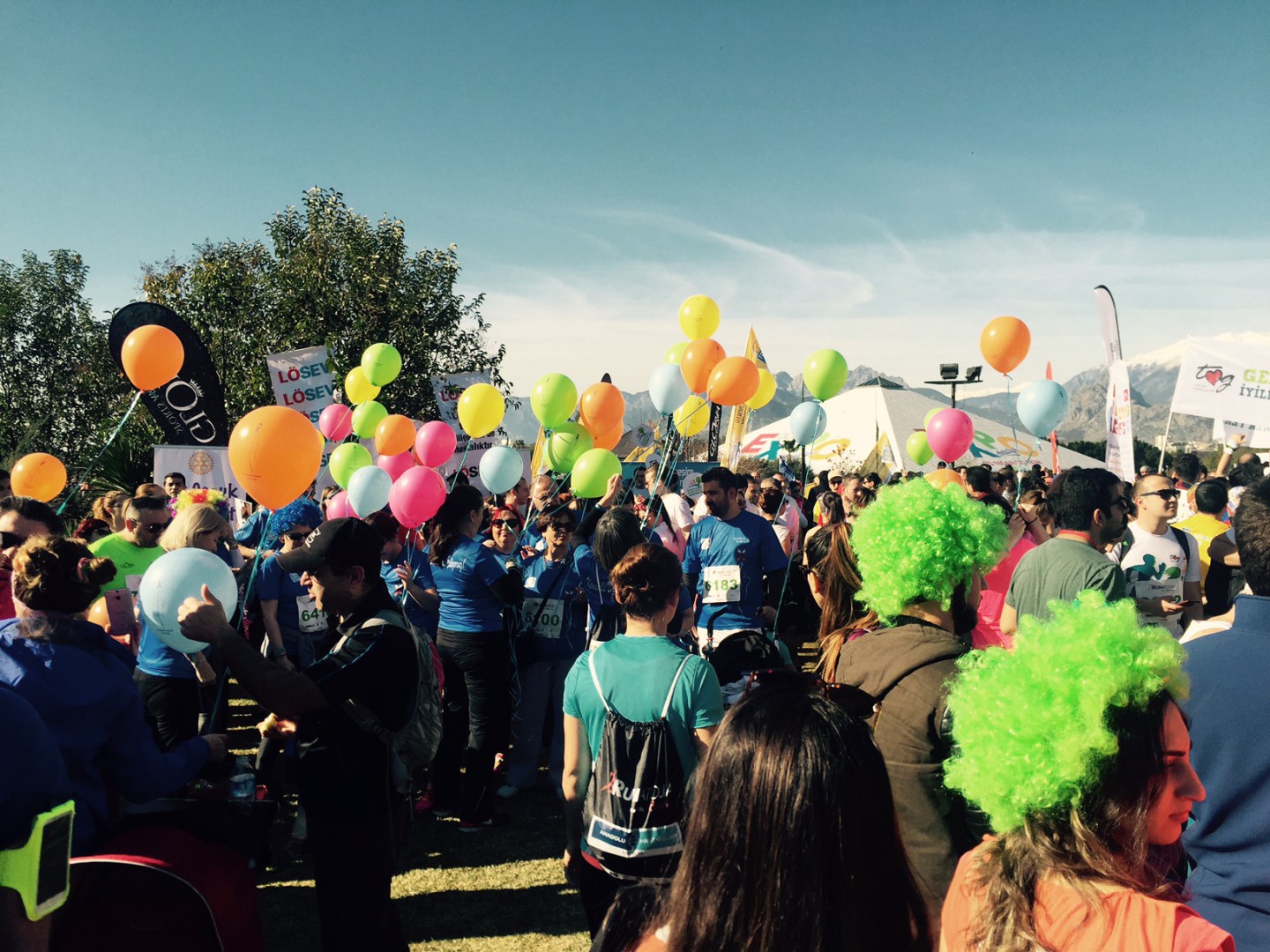 This is what sport means. It's not just about winning. It's not about defeating others or proving your own superiority. Those who imagine that's what sport is could not be more wrong.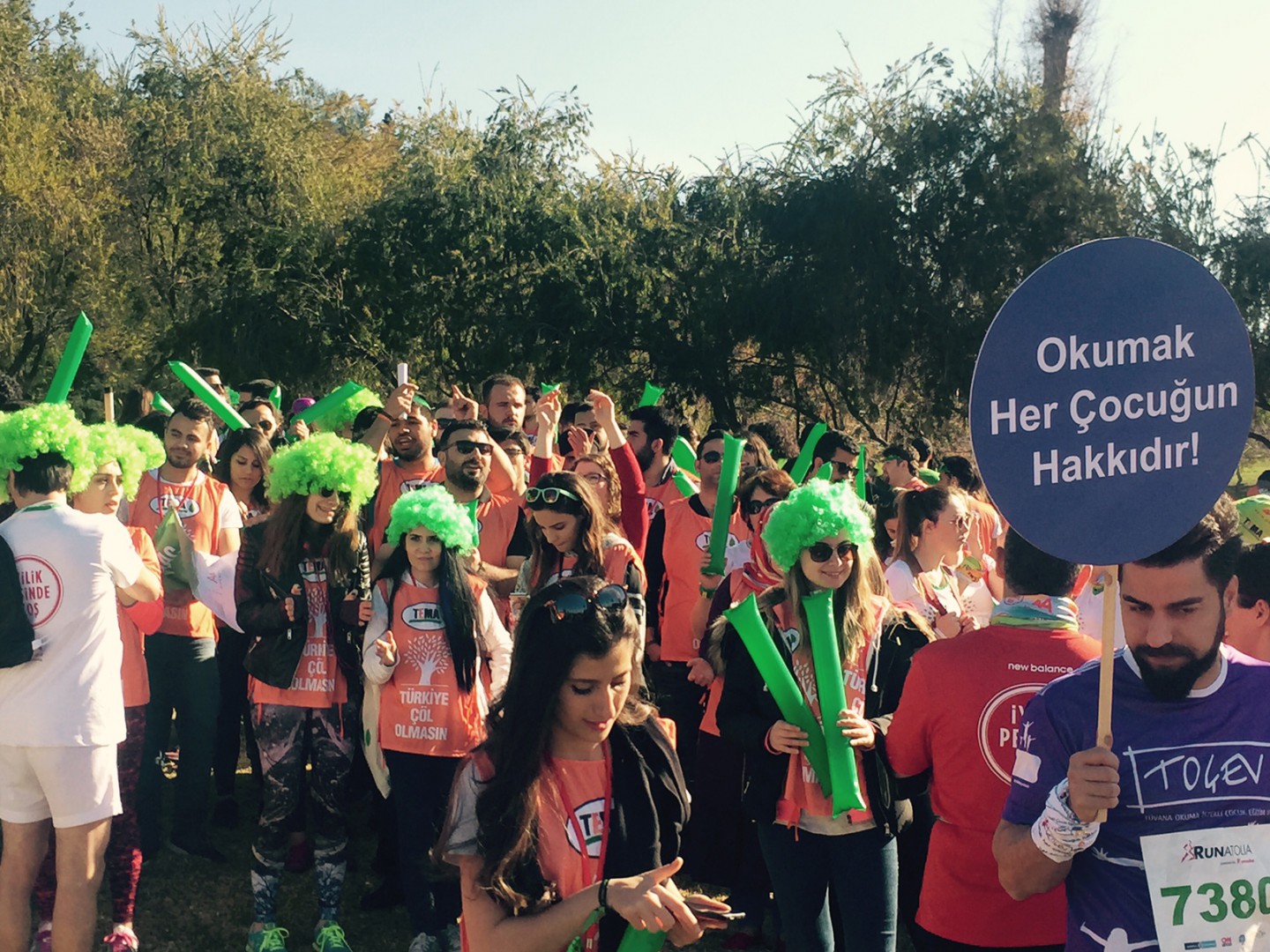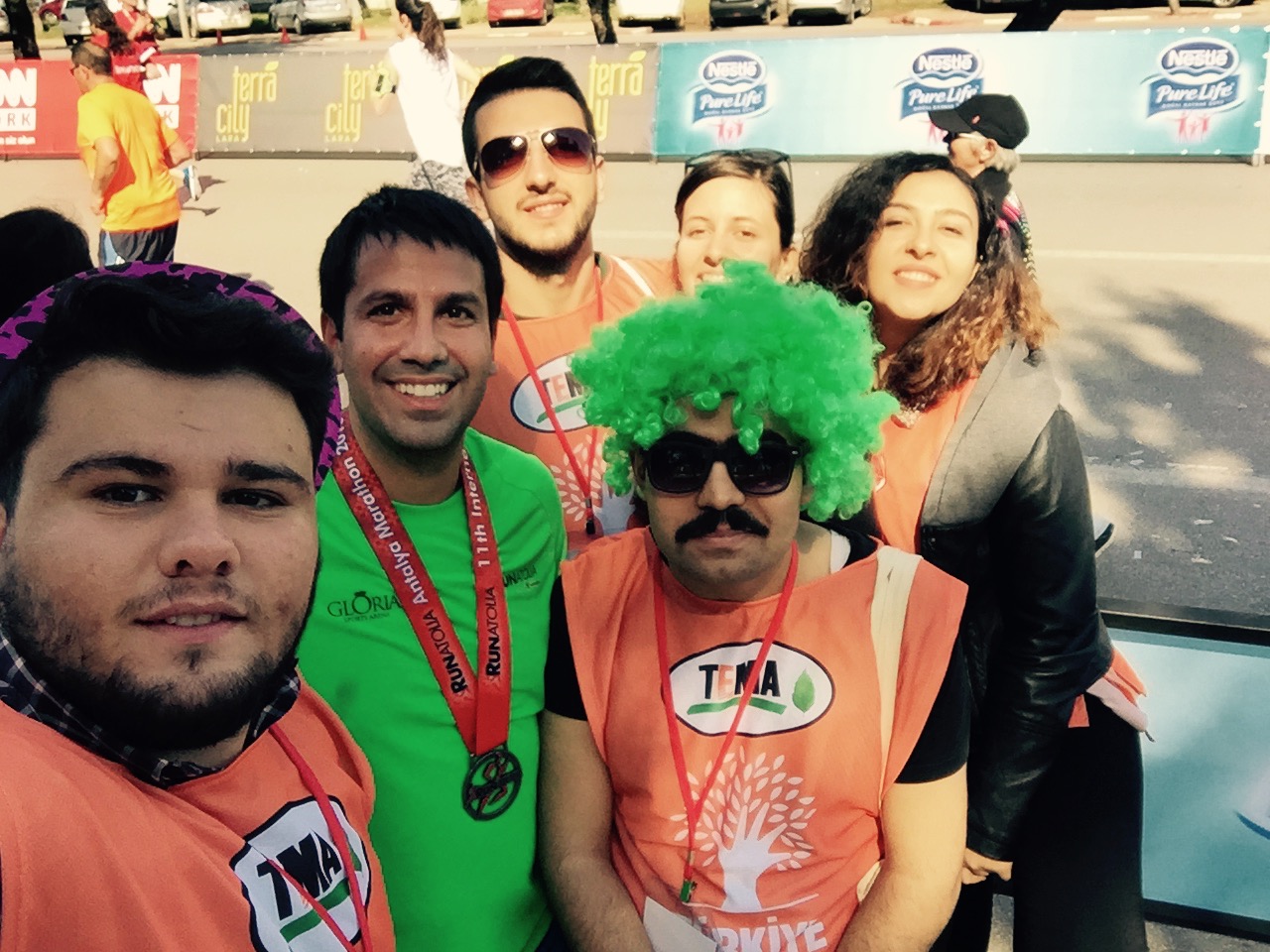 Let me give you another example from the same run about what sport would be. In order to maintain the same pace over the 10k run, I constantly checked the time and distance. I ran the first km in about 5 minutes. During the run, I encountered a sports announcer wearing a CNN Türk T-shirt. We more or less ran together from the 3 km mark until the 8 km one. Sometimes we passed one another, at others we ran side by side. Something amazing happened at the 8 km mark. Someone who was at least 70 if he was a day – and I'm not exaggerating here – passed me and the speaker. I had been quite proud of my pace but decided the time had come to step it up a little. I caught up to the elderly gentleman. Judging by the way he was dressed, carried himself and maintained his breathing, it was clear that he was a long-time sportsman. I stuck out my hand and shook his. We started running together. I hadn't done any training, and had started feeling the strain as of the 6 km mark. With 800 meters to go I was exhausted. When the 70-year-old gentleman realized I was flagging he said, "Come on. Breathe. We've nearly reached the finish line." His word spurred me on. Flagging Serhan was gone, and I felt a burst of energy. The Serhan who had been maintaining a pace of 12 km/hour suddenly upped his speed to 15 km/hour, passing six or seven people and reaching the finish line in less than 50 minutes. Then, still firing on all cylinders, I returned to the hotel and made a field visit to our company project in Antalya Kaş.
What I mean to say is this: that 70-year-old exemplifies the spirit of sport. He has been active in sports his whole life, keeps up with people half his age and makes a point of motivating those far younger than he is. The real purpose of sport is to throw yourself into the activity, do something useful and have fun – and the Antalya Run met all those criteria.
I wrote an earlier post about how important it is to see sports as more than a matter of winning and losing. You can find the link below:
http://serhansuzer.com/en/testing-times-for-turkish-sport
Last of all, let me say how important education and training is when it comes to solving so many of our problems, whether related to sport or not. We need to take the education of our youth far more seriously.

To this end, I'm striving to do all I can. What am I doing? I'll be writing about that in my next post.
Till then, take care.
Tag: spor