A milestone solar energy project for Turkey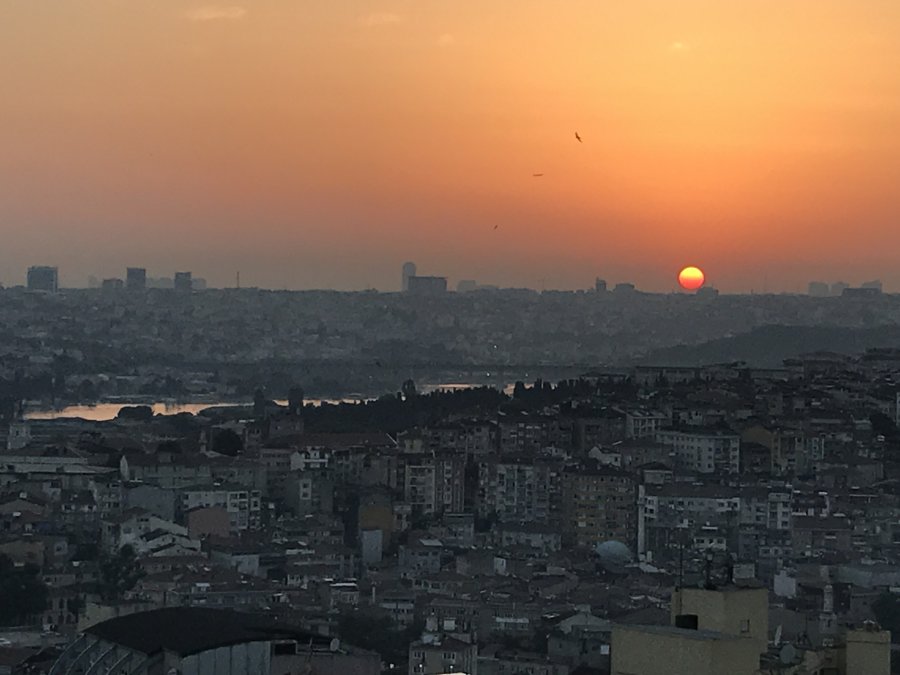 In this week's article, I will talk about our eco-friendly solar energy project, which is an important step for the energy independence of our country, which will contribute to the reduction of the current account deficit while providing serious financial advantages to our citizens and institutions. Here is the project "100% Domestic Solar Panel for Energy Independence" …
There has been so much speculation about solar energy in Turkey. In any friendly conversations I have with others, they're all talking about solar energy. Those that hear that I am in this business ask questions about solar energy and the details of the work that is involved.
For my foreign readers, I can say that since the sector began in Turkey in 2013, the capacity of the power plants have so far reached about 5 GW (5,000 MW).
With days left for 2019, I would like to tell you about the future of solar energy in our country, by not looking back on the past but by working on the future of solar energy in the country with the project-based incentive which we were awarded, and on the 100% Domestic Solar Panel for Energy Independence project which is a milestone for our country.
In Turkey, solar energy (photovoltaic) officially began in 2013, albeit belatedly. At first, tenders of licensed projects were made. Then the unlicensed market was opened. At the time, we did not enter into these tenders because we anticipated that those who participated in the tender would bid prices like a kamikaze. On the contrary, we began to develop unlicensed projects in which we can enter the sector in from a more comfortable place and collect the outgoing calls in this process. We prepared ourselves over a 20 MW project portfolio.
In the meantime, in the first years of this industry, after realising the absence of technical equipment such as solar panels and inverters, I began to investigate what can be done about it. In fact, I even voiced it to my environment that we "should produce our own panels for energy independence". We then worked on the details of this project and how we could get it started. We had then applied for the project-based incentive, which was granted to us at a $3.8 billion-dollar amount for our project named "100% Domestic Solar Panel for Energy Independence". This detailed process-related article that I wrote about it can be viewed at this link: https://serhansuzer.com/en/turkey-finally-gets-access-to-100-local-solar-panels-for-energy-independence

The declarations that I made at the TR solar conference
I explained the details of this project at the TR Solar conference on November the 29th. The reactions of the participants and the conversations we had afterwards gave me this feeling: Normally, if such a declaration is made, it would create excitement for the industry and the whole sector but for whatever reason, in our country, they questioned me on "why I would make such an investment in something like this?".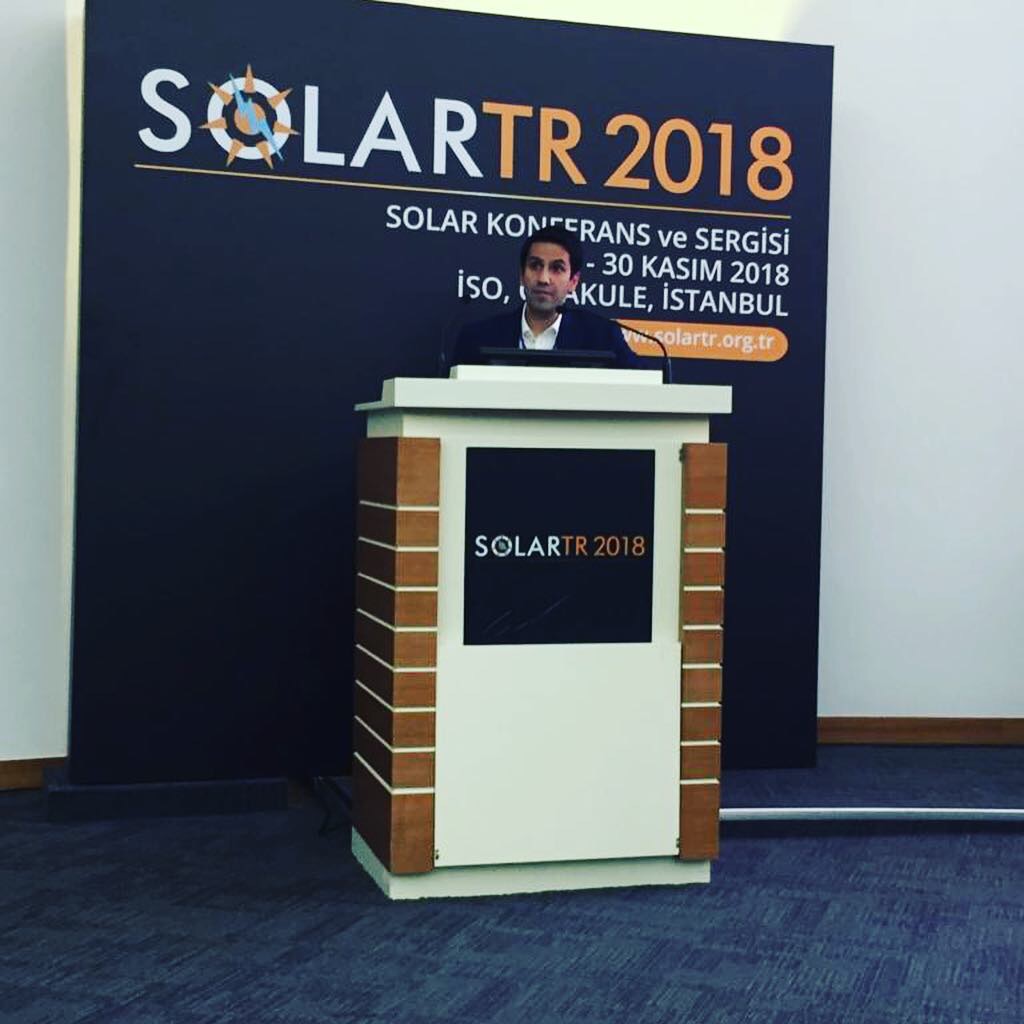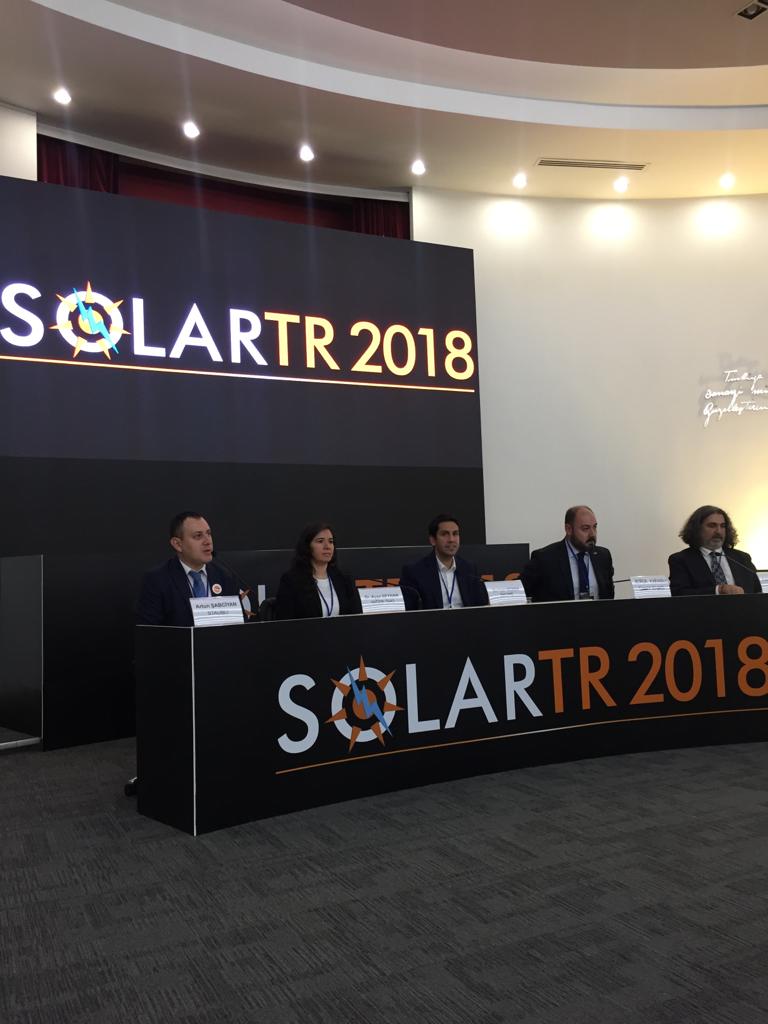 Now, I am aware of the evil culture in our country which reflects the negative energy of constant jealousy, spiking someone's plans and constantly criticising. Before, I used to care about the views of others; I can't lie. Now, I no longer care about the comments of those who created this swamp. Despite these people, I will continue to advance and serve the country and the nation on the right path that I know.

I would like to share with you the topics and presentations that I touched on at this conference: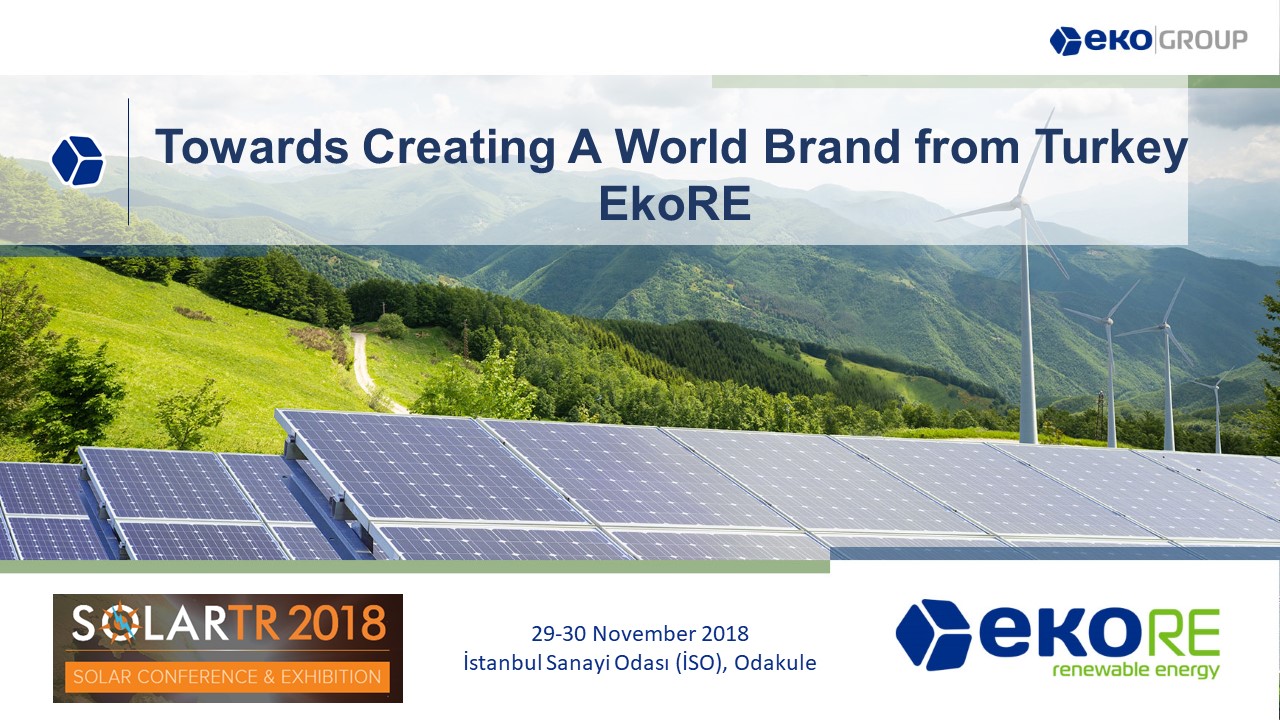 I started by talking about the history of the project and its content.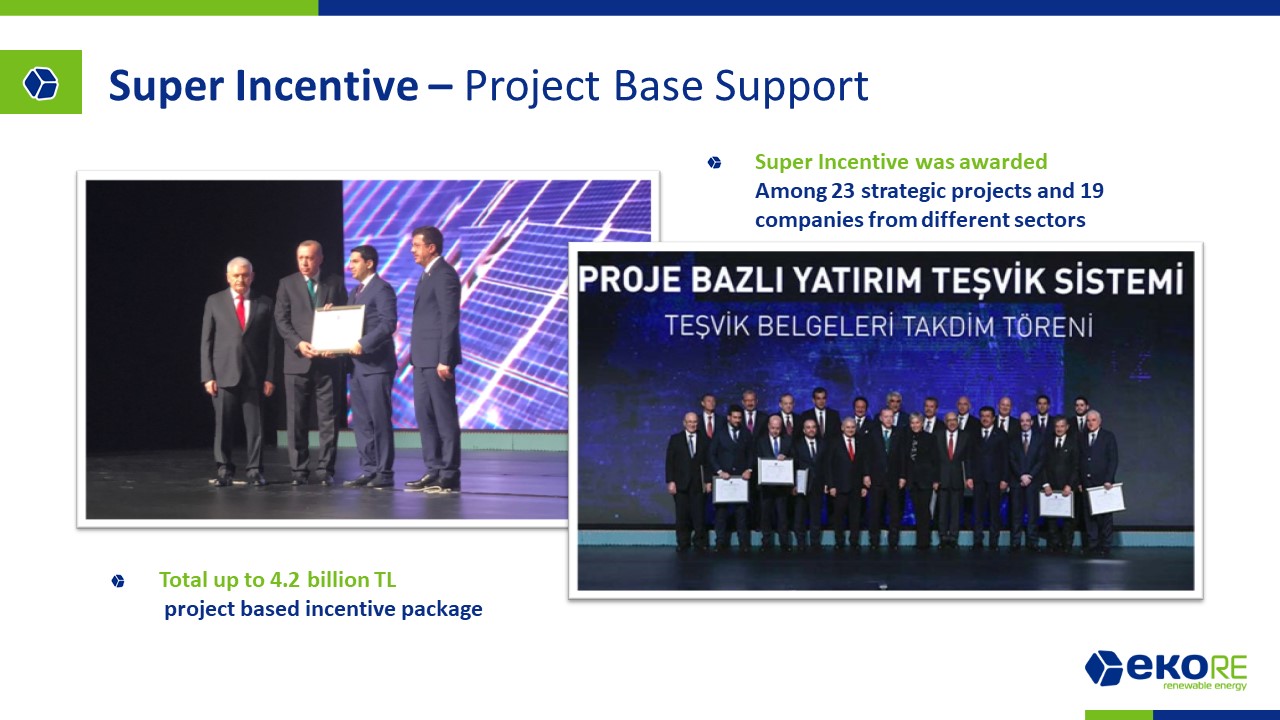 After that, I gave some insight about the incentive we received:

CLAUSE 2
1. Place of Investment: Province of Nigde
2. Topic of Investment: Production of photovoltaic solar panels (wafer, cell and photovoltaic solar panels production starting from silicon ingot production)
3. Start Date: 20/12/2017
4. Duration of Investment: Six years from the start date (if the investment is not carried out within the prescribed period, the Ministry of Economy shall be entitled to grant another half of this period.)
5. Type of Investment: completely new investment
6. Total amount projected of fixed investment: 3,822,000,000 TL
7. Additional employment: 1,500
8. Number of qualified personnel: 25
9. Products planned to be produced at the end of the investment period and production capacities: Photovoltaic Solar Panel 1,000 MWp / Year Capacity
Supporting Items
CLAUSE 3
1. KDV exemption
2. Customs duty exemption
3. VAT refund
4. Corporate tax reduction (tax discount rate: 100%, investment contribution rate: 70%, investment contribution rate in the investment period: 100%)
5. Employer's national insurance contribution (10 years without a maximum limit amount)
6. Income tax withholding support (10 years)
7. Qualified personnel support (maximum 72,000,000 TL)
8. Interest support and/or dividend support (no more than 350.000.000 TL)
9. Energy support (up to 10 years from the date of commencement, 50% of energy consumption expenditures, not exceeding TL 500,000,000)
After summarising the above information, I concluded my words by saying that the certificates of the project were given by President, Recep Tayyip Erdoğan, Prime Minister, Binali Yıldırım and the Minister of Economy, Nihat Zeybekçi from the Beştepe Complex on 9th April 2015.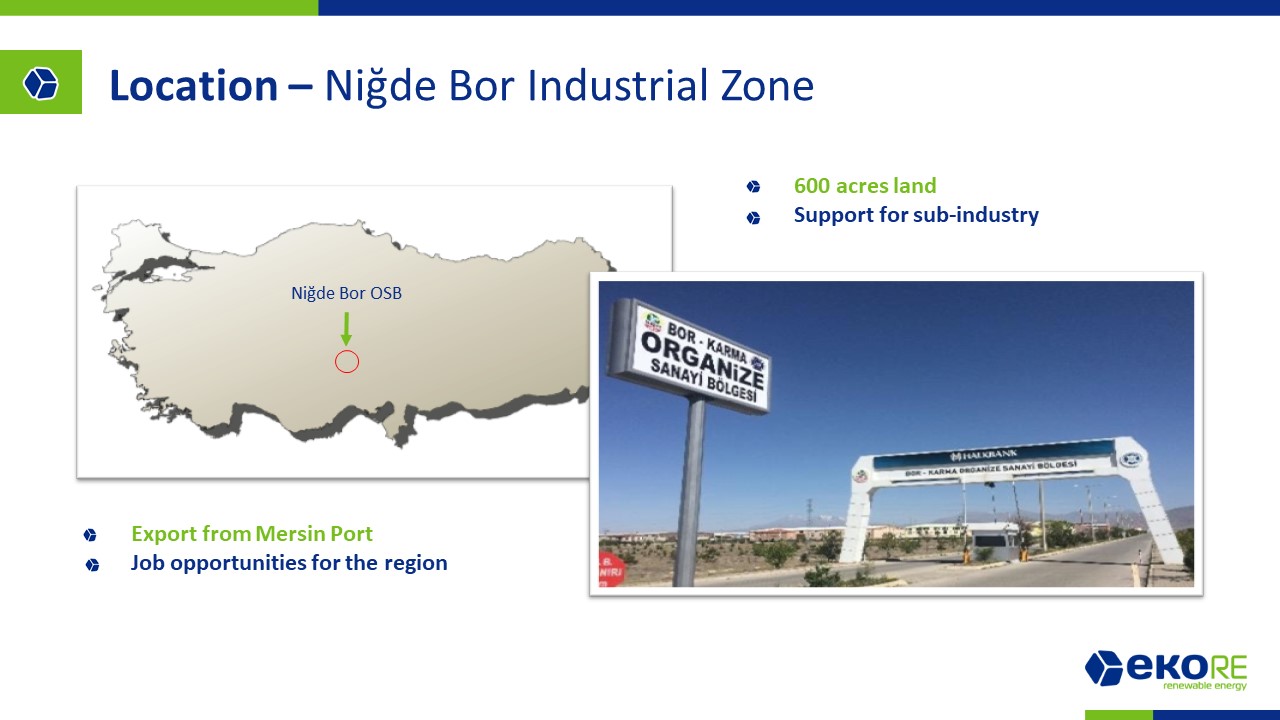 Why Nigde Bor?
On the next slide, I spoke about why we chose Nigde Bor:
Nigde is located in the centre of Turkey's Sun Belt
Its 2 hours away from the port of Mersin (close to the export markets)
There are plans for an airport to be built across the road to the OSB (Industrial Park)
Economic growth and development opportunities in the region
Support from local authorities and potential employees
Expansion of the infrastructure of Bor Organized Industrial Zone
A solar cell laboratory being built in the Omer Halisemir University. The university aims to work together with R&D and human resources
There are plans for a 2nd YEKA (Renewable Energy Resource Area) to be built close by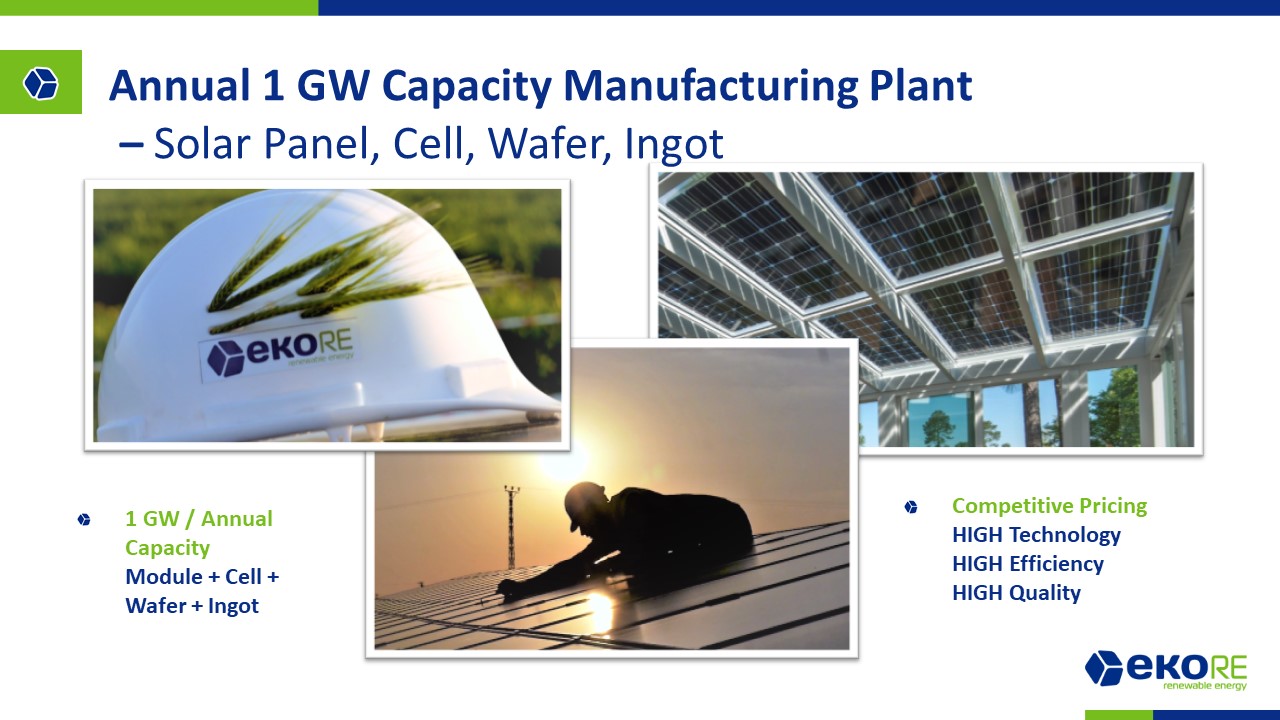 Afterwards, I explained how we aimed to achieve 1 GW capacity in the production processes of ingot, wafer, cell and module production and that we aim to produce the end product with high technology and as a result we aim to achieve high efficiency and high quality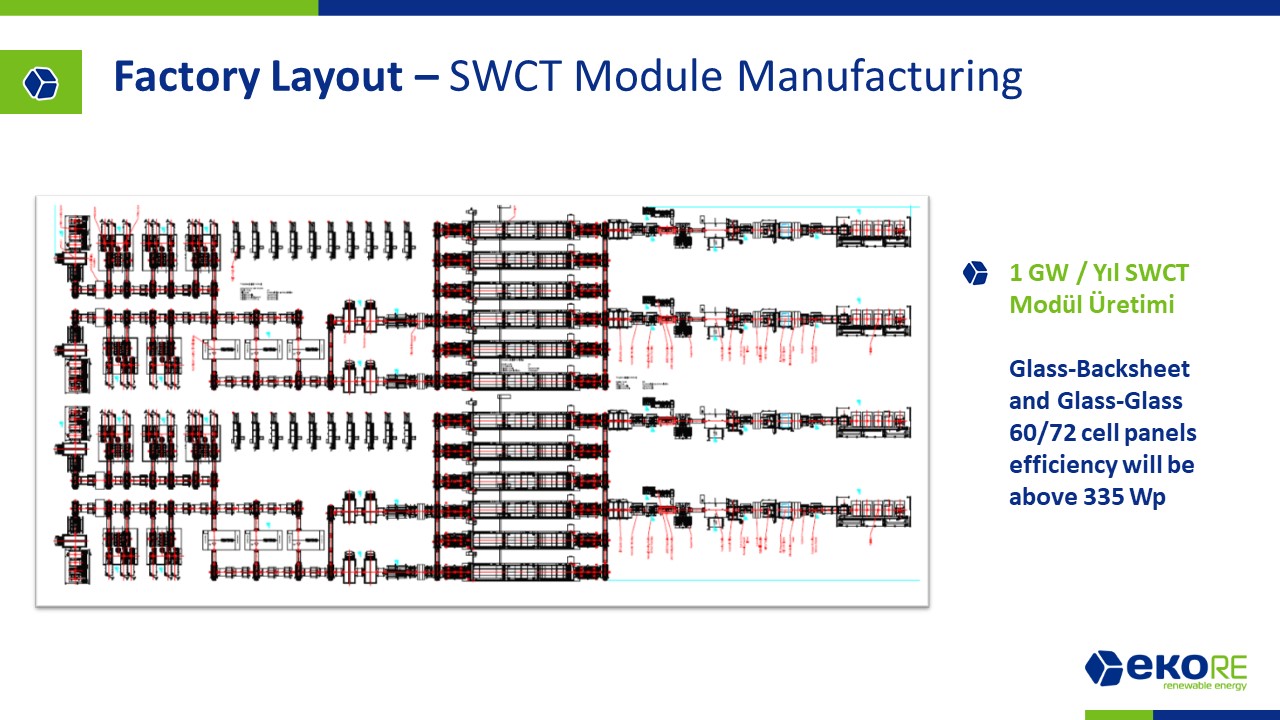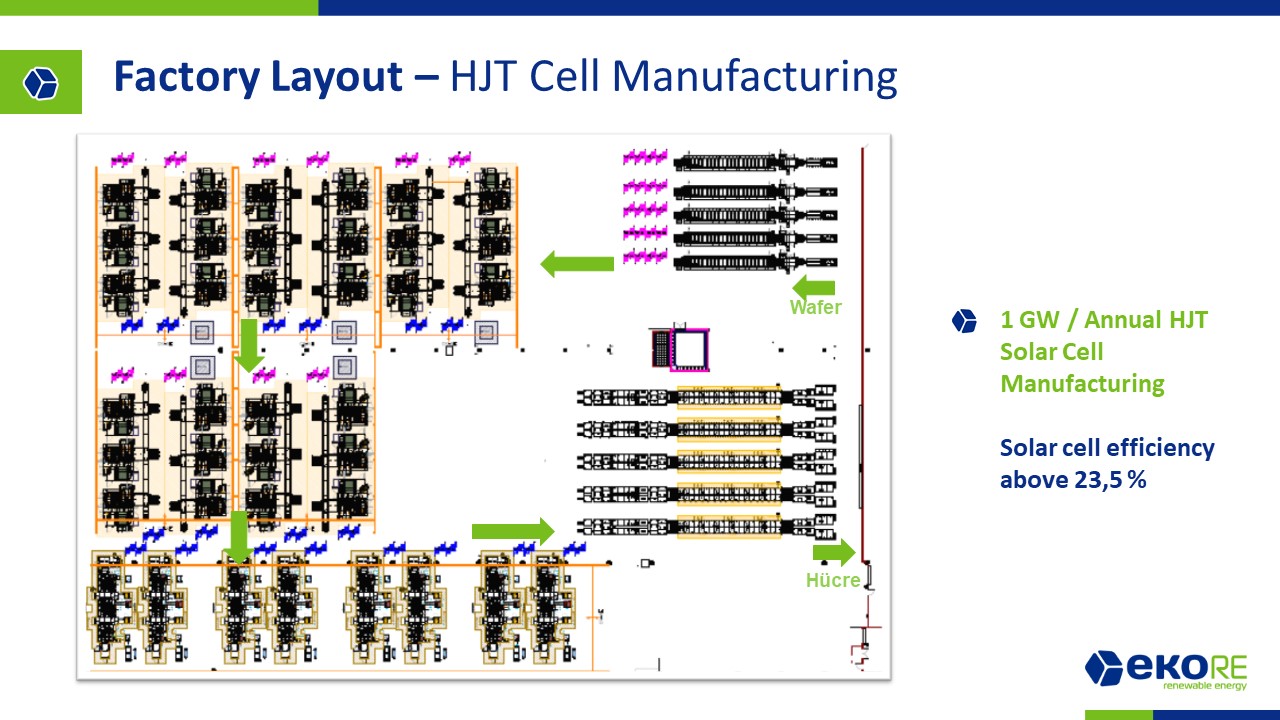 Continually raising the efficiency bar
In the next chapters, as you can see above, I shared the layout of the factory we designed for module and cell production. As a result of all these processes, we aimed to overcome the efficiency of approximately 23.5% in the first stage. I added later that we would like to increase the productivity bar with our R&D studies.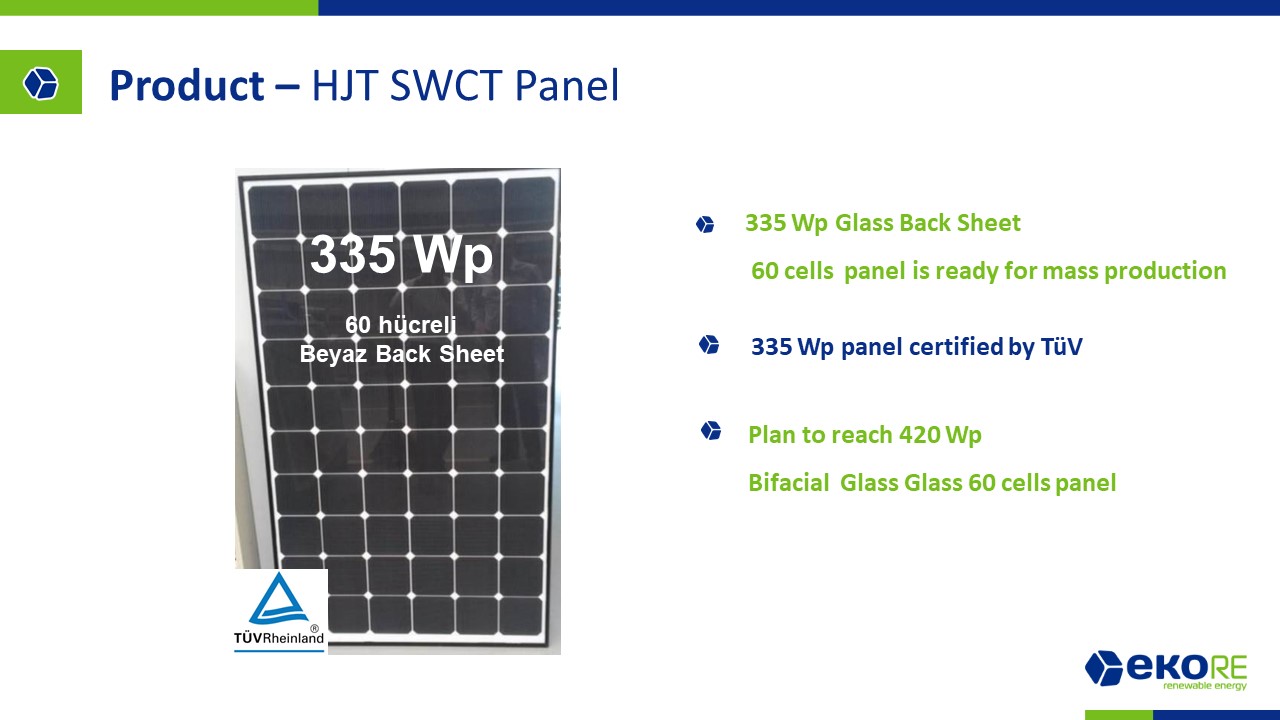 In this slide, I shared the details of the product and the visual of the 335-cell white 'back sheet 60-cell solar panel. In the bifacial (double-sided) 60-cell panel that we will produce, we aim to increase above 420 Wp.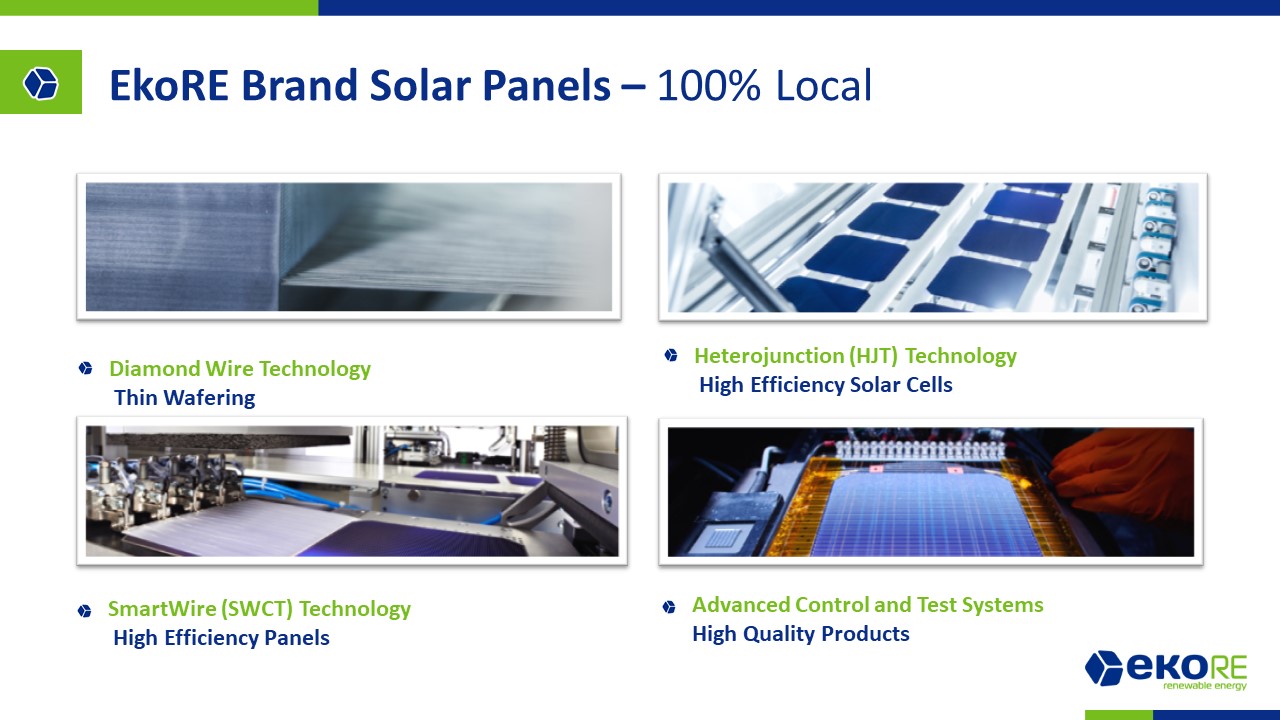 The technologies we used
After sharing the technical information, I then advised of the technologies we used. In summary;
Wafering: Diamond wire technology. Ingot is cut more finely which means more wafers can be produced using the same ingot. This machine maximizes productivity and increases production output. It is cut 2 times faster than the normal process and it is environmentally friendly because it is a water based process.
HJT Cell: By combining the advantages of crystalline silicon solar cells with thin film technology, it ensures high productivity (above 23.5%) with low production costs.
SWCT Module: This is the most cost-effective method for connecting cells to one another. It provides high efficiency and significantly reduces micro-cracks.
Advanced Control and Testing Systems with High Quality Products: I mentioned the importance of control and test systems.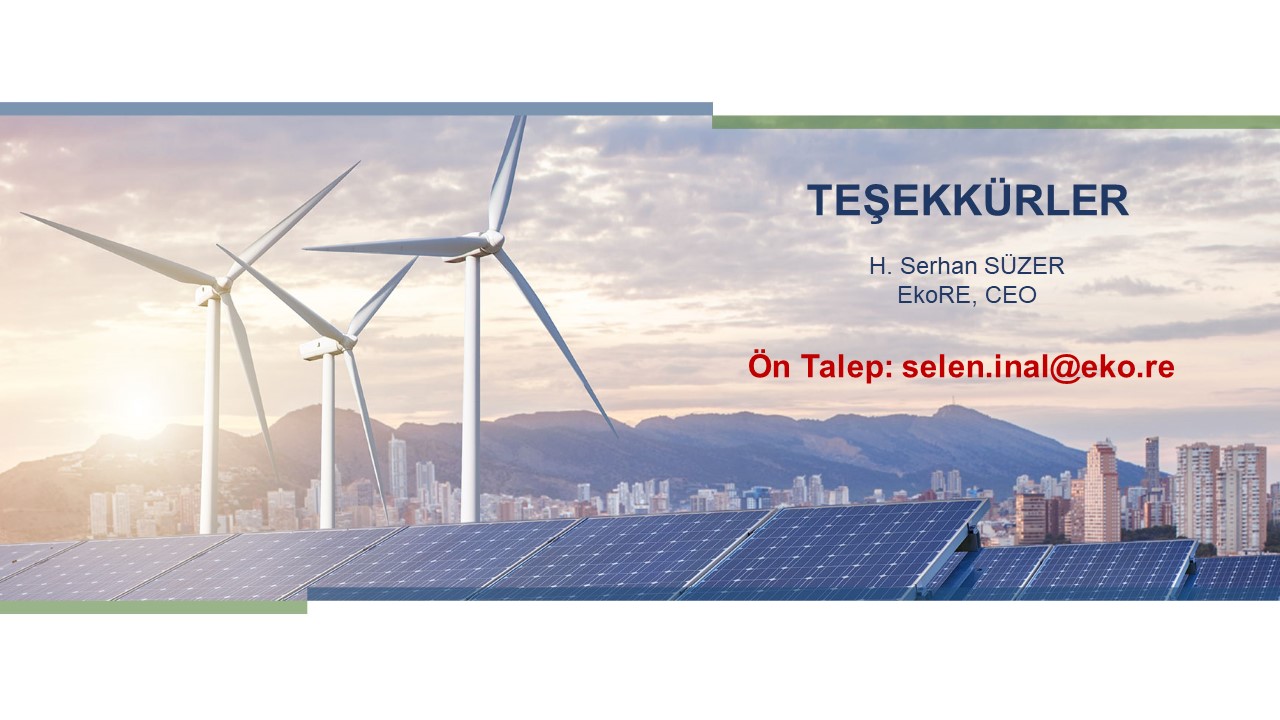 Financial deficit and production
In the last slide, I spoke about the requests that have come to us, and the first that came to us was going to be the first one to get the panels and for contact, I gave out our Business Development Manager Selen İnal's details.
From now on, as I mentioned before, the construction will start once all preparations are completed and after the financial deficits have been covered. Our goal is to finalize the financial deficit in the first quarter of next year and to produce the first products in the last quarter.
What I mean by financial deficit is actually capital investment. We plan to not use any credit for this project at all. If we achieve our goal, we want to finance the entire project with a capital investment and start the project in a healthy financial structure and continue our plans accordingly.
Personally, I am looking forward to launching our project, which is strategically important for our country. Our production facility will become a milestone for the solar industry in our country.
Groundbreaking returns
I have a lot to say about this, but I'll stress the ones that are most important:
1. With our production, we will take a very important step for energy independence by producing our own panels from our own silicon mine.
2. Many houses, offices and buildings with different statuses will be instrumental in producing their own energies. Citizens, public institutions and the private sector will have serious financial advantages through such smart investments.
3. The biggest item of the current account deficit is energy imports. Each panel we produce will reduce the current deficit.
4. By reducing the impact of fossil fuels in the ecological sense, we will benefit greatly from nature.
We wish for the best.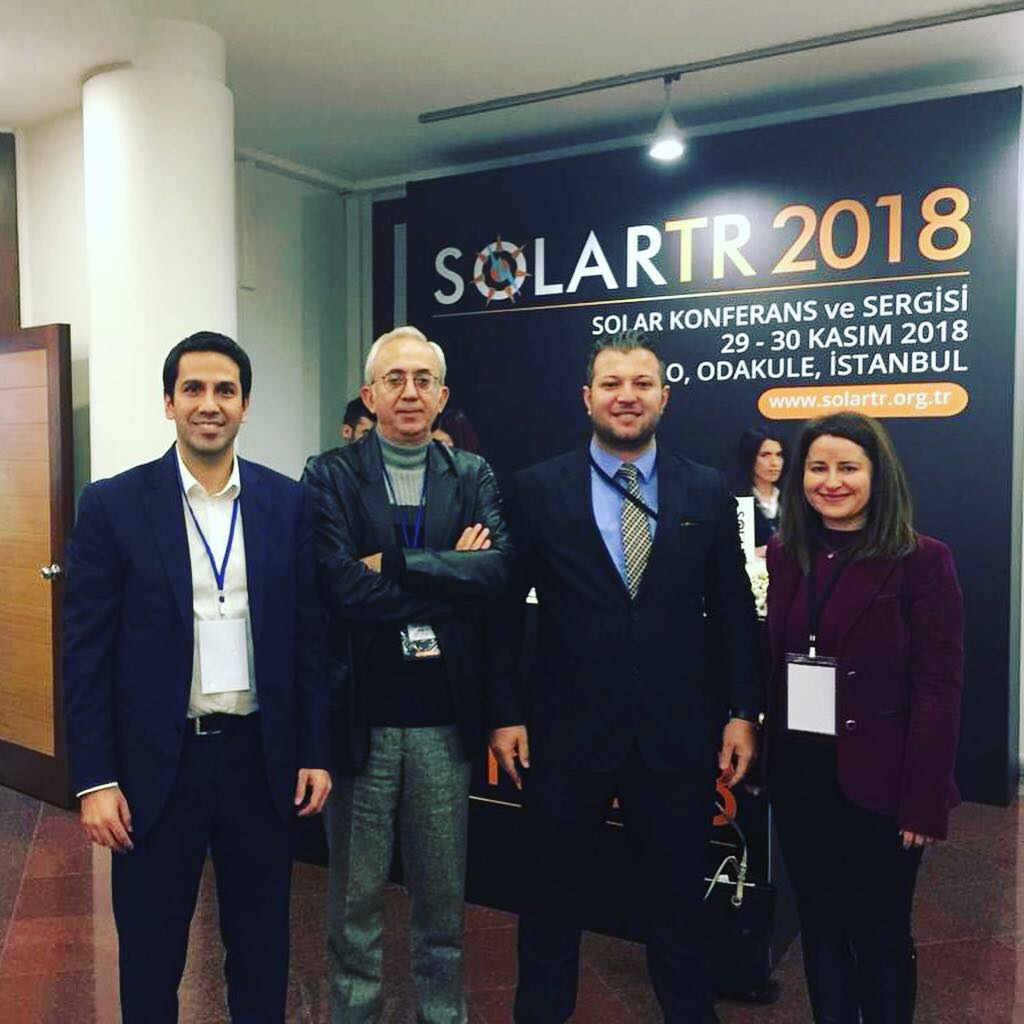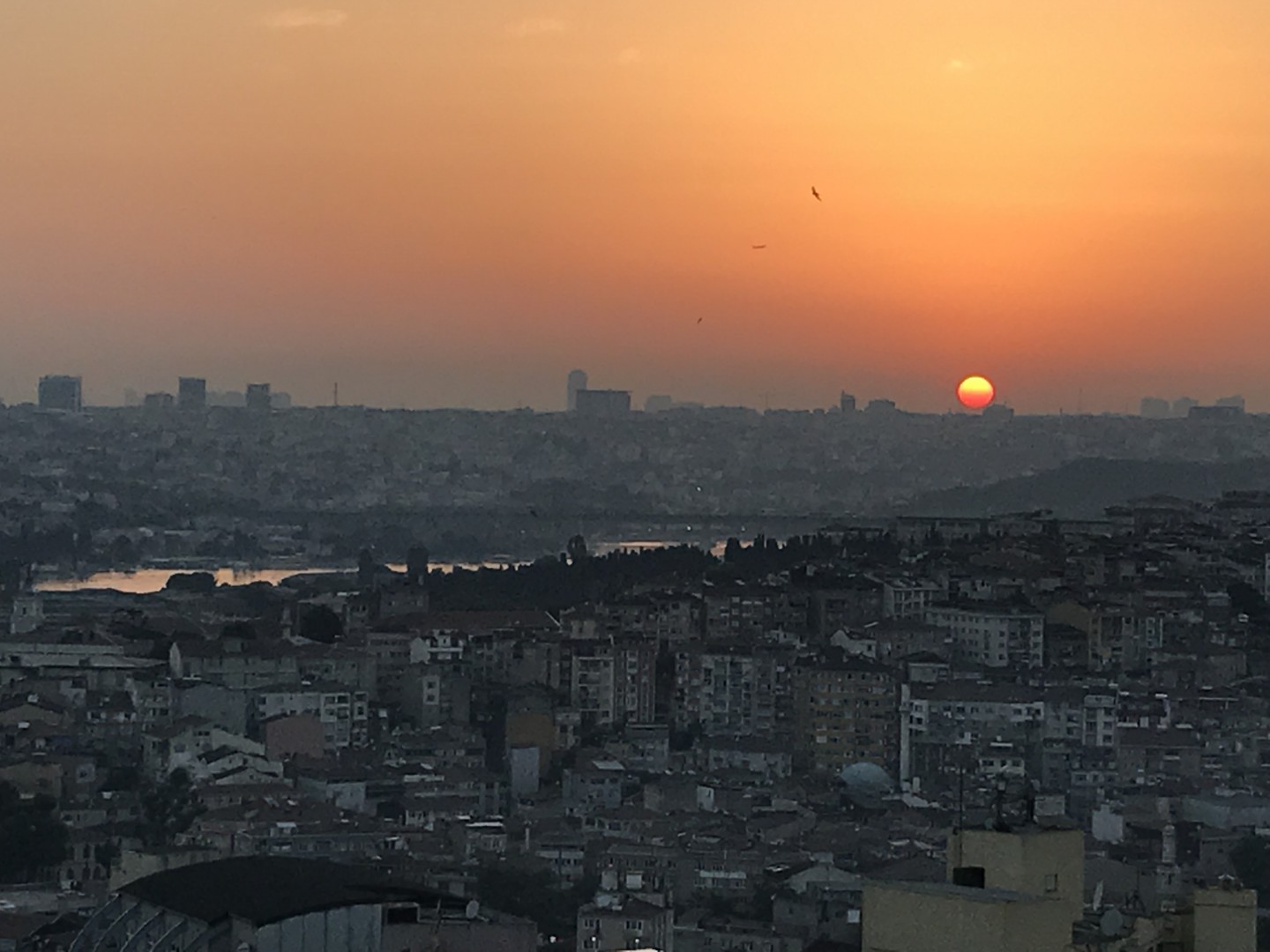 And this is the bonus of the article:
There was an important call made to me during the Question and Answer time. To sum it up, this is what I said: We need to put aside the contentions in the sector and try to increase our potential with cooperation of hands. It is important for all of us to reach the potential of the solar sector that it deserves. For example, I cannot accept the fact that the roof top panel market still hasn't started properly. Together, we need to talk to all the relevant authorities and make suggestions for the commencement of this market.
I repeat this statement that I made in the conference everywhere I go. For example, you can find the article of the interview I gave with Işık Tuncel, who writes articles about energy in the Körfez Newspaper of Antalya, in which I follow his writings with much appreciation.
https://antalyakorfez.com/haber/25106-cati-gesler-dask-gibi-zorunlu-olmali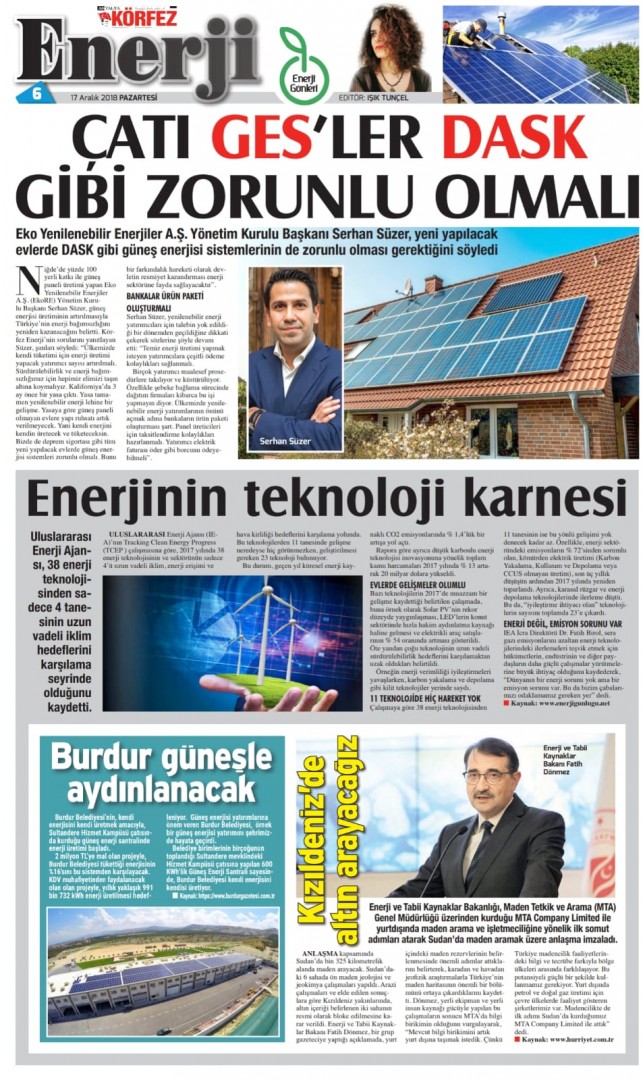 Tag: iş dünyası