YGA Summit and great initiatives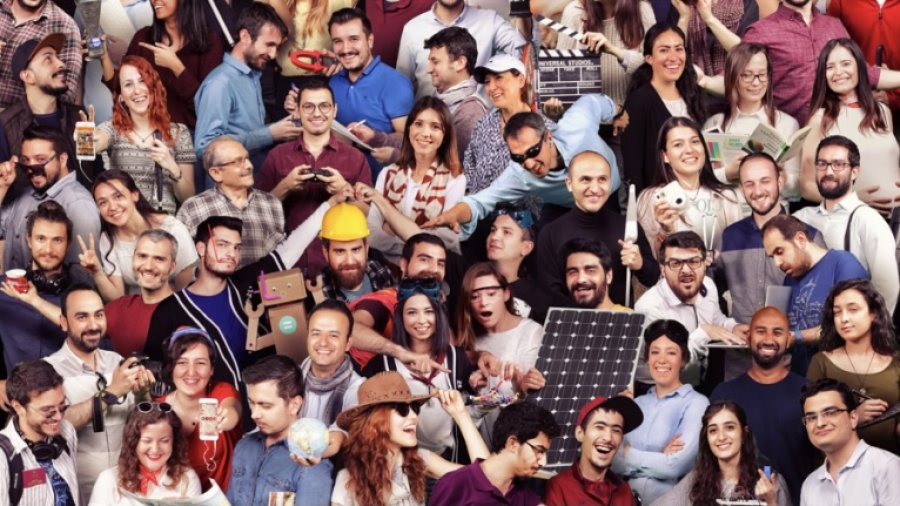 I wrote another article this week about the valuable non-governmental organization called Young Guru Academy (YGA), which was the subject of my previous article. Taking part as a mentor at the summit organized by this multifaceted community of young entrepreneurs focused on the benefits of society was both honouring and instructive in all aspects.
Baris, who first introduced me to YGA, sent me a text in December last year asking, "Can you attend our YGA summit we organize every year?". I then replied saying that if I had time and if I was in Istanbul at that time, I will attend with much pleasure. We agreed to touch base again in January. Later on, Sezin from YGA sent me an e-mail with Baris in copy, and in summary asked me to mentor 6 potential YGA members. They also directed Sami Alhelali of Syrian origin to take care of me on the day.
In their informative articles about the YGA Summit, they referred to me as one of "Our Dream Partner" mentors. They stated that they will come together with 2000 high school and university students selected among 30.000 applicants at the YGA Summit on January 18th. They shared this video for me to listen to https://vimeo.com/383041330/781f17c89e which was from the YGA President Melike Aydin and stated that I can access the timely stream of the YGA Summit program at https://www.yga.org.tr/zirve2020akis.jpg.

They also demanded for me to be at the YGA Summit on time (the first session was starting at 9am), to wear the red scarf they will give at the entrance, to chat with the participants on the breaks and to meet with 6 high school students who I was to mentor at lunch. I told them "Hayhay" (meaning 'certainly' in Turkish) and agreed for the morning of January 18th. They shared the interview notes of the YGA candidate youth with me. Even though I arrived in Istanbul from Ankara extremely tired the day before, I got up early the next morning, went over these notes and took my own notes.
Sami Alhelali, who was to accompany me, greeted me at the door. We went directly to the hall with Sami, who was sympathetic and spoke Turkish like his mother tongue. I sat in the place reserved for me.

The youth that do not say "I don't care"
The summit was opened with a magnificent musical performance. The style of the U1Min band, which blended technology and music, reflected YGA and gave an idea about how the summit will progress. Later, our young friends Mina and Yigit went on the stage for the presentation of the summit and explained what they had done in a very nice and sincere manner. Here, of course, they made the most important emphasis of YGA at the end of the introductory speech and said: "As you can see on the posters of the YGA Summit, young people who do not say "I don't care" and believe that they can change the world together are meeting at this summit."
After the official thanking ceremony, they stated that they are not just made up of 2500 students from 99 universities in 57 different cities; They stated that they were followed by tens of thousands of people on YouTube. Afterwards, they explained the procedures of YGA and held a fun YGA quiz. After the competition, they continued to explain that the concept of the summit was not 'or' but was 'and'; they showed an episode from the series of Hakan Muhafiz, which tells us that we do not have to choose, but if the alternative of 'or' comes before us, we should do it. This "or" concept sounds very familiar to me. In fact, my life has always passed by saying "or". This is how I can explain that I am both an entrepreneur and a social entrepreneur at the same time.
The Minister of National Education Ziya Selcuk and YGA's chairman Melike had planned to make a speech, but could not attend the summit due to a sudden change in the program therefore they read out the minister's message.
Frankly, I found it quite odd that the Minister of National Education missed the opportunity to talk to some of Turkia's brightest young people but this also did not surprise me. However, it would have been great if he spoke about the Science Mobilization project in front of those bright young people.
Sinan Yaman, the founder of YGA, took the floor as the first speaker. Mina was the moderator. In fact, this first panel gave way for how the tone of the summit would be. Sinan Yaman again relayed very important messages.


Yaman's messages of difference
For example, he reminded us that he mentioned this at the beginning of the 2000s "Your life does not change with a seminar or a book; but if the right person enters your life, your life changes" and continued to state that some people make a difference, and that the human factor is very important in terms of both choosing a life partner and a partner selection in an enterprise. I agree with this statement one hundred percent. May Allah always confront us with good-hearted and well-intentioned people who will elevate us and make us happy.
Sinan Yaman also conducted a survey to people from forty countries asking "Which features stand out for you in a leader? To which the responses were "Trust, Vision, Courage" with trust being the most important amongst them. He then made the following definition: "Who is the right person? It is the person who gives us confidence. Who is the person who gives us confidence? The person who sticks to their word."
Then he shared a point about young people. He said that in today's world, young people cannot see their future and the value they can add. He added that those who say "I cannot see my future" do not feel safe, and those who say that they cannot see that they can add value perceive themselves as worthless and inadequate.
He explained that Yunus Emre is a person we should take as a role model as the most self-confident and loving person. "I didn't come for a fight, my job is for love. The house of a friend is a heart, I have come to mend hearts", he explained as the way he is himself. At the Summit, YGA 3.0 was defined as "Yunus lovers".


Englightened by Ataturk
He also reminded us what Atatürk said during the occupation of Istanbul "I have never known what pessimism is in any period of my life".
He later explained that the YGA changed the definition of leadership and cited Gokhan, the second president of YGA, as an example. He described the leaders of the new era as "small egos, big hearts".

He also made some new predictions by stating that he had previously predicted that Aziz Sancar would receive the Nobel Prize and that this had happened. "A Nobel recipient will come out of this hall, but more importantly, the dual-winged initiatives established by YGA graduates in 2020 will extend from Istanbul to the world.
WeWALK has already opened up abroad. However, those of you in this hall will witness hundreds of future technology-based dual-winged initiatives, of which may already be 10 today" he said. "So, in 2023, there will be dual-winged entrepreneurs from all over the world. If Istanbul was the place where dual-winged entrepreneurs meet, would it not be fitting to be held in this hall? Istanbul will be the center of dual-winged enterprises." There was a huge applause in the hall after this remark.
We put our hands to our hearts and say "God willing!".

Examples of dual-winged initiatives
In the meantime, I would like to mention, in the words of the YGA members, the dual-winged initiatives already established by Sinan. And as far as I have been told, according to the main YGA philosophy, all initiatives are set up in an atmosphere of "achieving together". So, when asked "who founded this?" nobody volunteers to come forward and claim it as their idea. However, I would like to share the names of the current founding partners and CEOs below so that you can be familiar with them. Of course, I would also like to point out that behind them is a team with a great heart that makes great effort with extremely good intentions:
WeWALK (Sadık Ünlü): https://wewalk.io/en/
Twin (Asude Güray): https://www.twinscience.com/tr/
TYT (Barış Arıcı): https://www.tyt.com.tr/
PoiLabs (Ersin Güray): https://www.poilabs.com/
Piri (Tülin Yücel): https://www.piriguide.com/
First, let's talk about WeWALK, which is on its way to becoming international.
WeWALK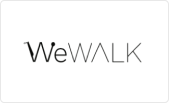 WeWALK is the world's most advanced smart cane. Its main features are that it detects obstacles, you can pair it with your mobile phone, and it can be integrated with navigation and voice assistant software such as Google Maps, Amazon, Alexa.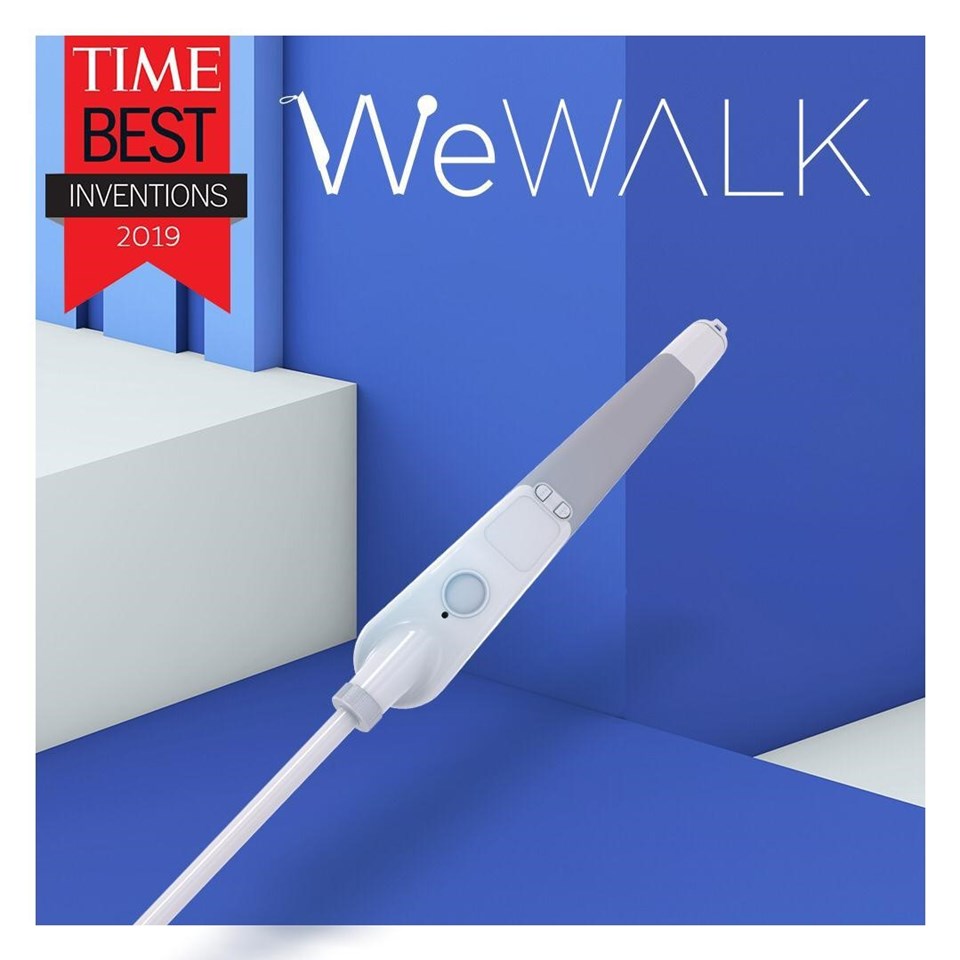 Its technical features are as follows:
1) Connects to smartphones via Bluetooth 4.2. (Android 4.4, iOS 10 and above)
2) It is sensitive to sound. In other words, there is volume control.
3) It is very light with a weight of 252 grams. (Except for the white parts)
4) It detects obstacles up to 160 cm.
5) Up to 20 hours of battery time (Depends on usage)
6) Supports English, Turkish, Portuguese and Arabic.
7) It is controlled by the touch tablet.
8) The handle is 30 cm long.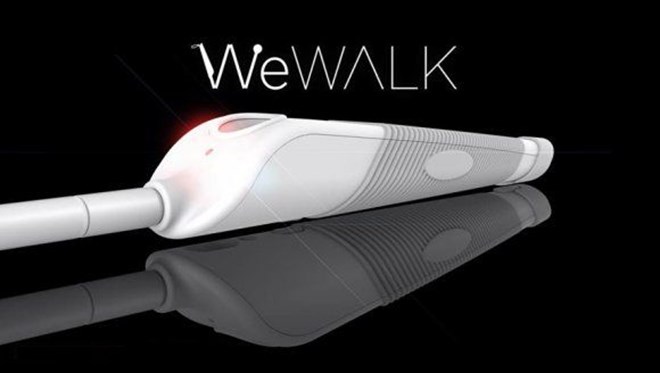 You can watch what happens in the WeWALK box from the video at https://www.youtube.com/watch?v=g_kjVNp6hCk&feature=emb_logo
In summary, WeWALK warns the user by detecting the obstacles that the visually impaired user may encounter at chest and head level, connects to the WeWALK mobile application via Bluetooth, enables the visually impaired user to get navigation on his cane without touching his mobile phone, and to learn the times of the bus stops and buses passing through the bus stops. and Alexa lets him issue commands to the voice assistant. WeWALK Smart Cane has reached visually impaired people in more than 25 countries so far.
You can find details about WeWALK at the link https://wewalk.io/en/.
Actually, WeWALK reveals the success story of a smart cane that has succeeded in getting to the international arena with great efforts. In the Edison Awards dedicated to Thomas Edison, it was also deemed worthy of the "golden award" in the Health & Wellness category. WeWALK was recently named one of the best inventions of 2019 by TIME, the world's most widely read magazine. I congratulate them wholeheartedly.
A photo of the WeWALK team

Twin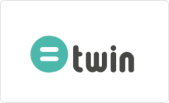 In short, Twin is a fun and instructive robotics and coding set that makes children love science and helps to develops their imagination. As far as it says on its website, we can list its features as follows:
It consists of electronic modules that combine with a magnet. In this way, children can easily produce the latest technologies such as robots and autonomous cars with Twin modules. These modules help you create different projects by connecting to each other with the help of magnets.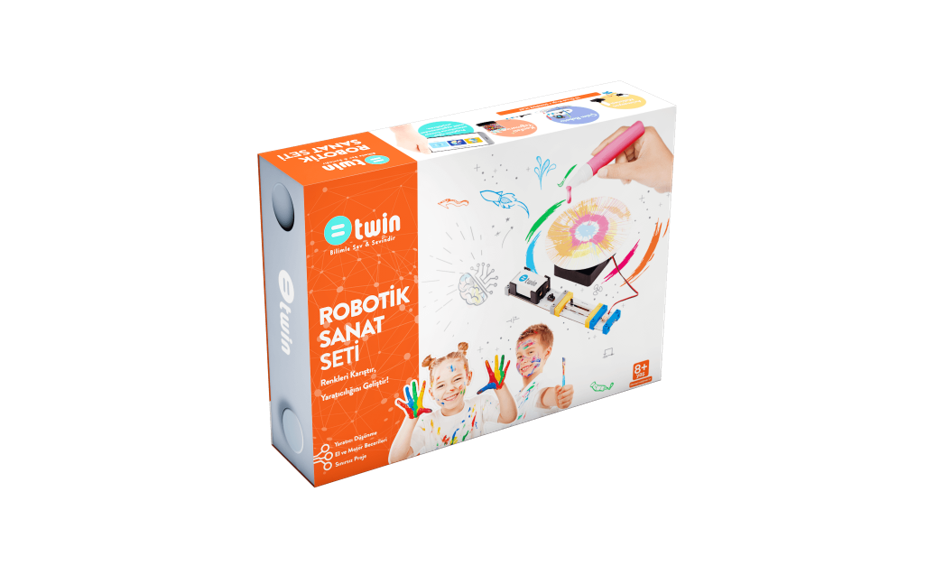 They are multi-purpose STEM education sets that provide children with all the features needed to understand the basics of computer programming and improve their coding skills and the basics of technologies used in daily life. These educational sets are designed to develop children's imagination and artistic abilities, and to combine art with the foundations of science. With STEM, children can start designing their own artworks and building robotics projects with handicraft materials and robotic modules.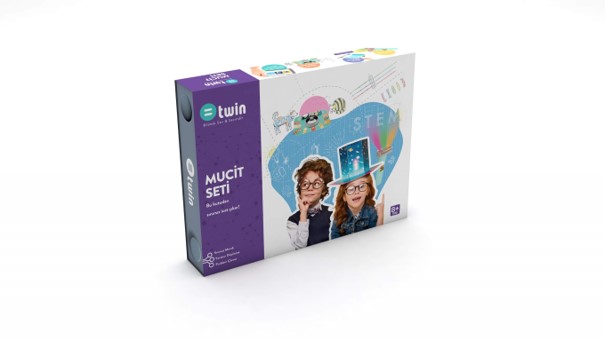 Twin is a free mobile application designed for children to explore scientific content through games and experiments. Children learn the steps of making fun and educational games, and first design their own projects and then share them. You can find all the basic features required to understand the basics of computer programming and to improve coding skills in Twin Robotic Coding set.
When I asked one of the founders Asude where the name Twin came from, which describes the platform as a fun interactive state of science, she advised that 'when you buy one you get one free' and that's why we named it Twin to which I told her that, "I also have a twin, so I personally like this name you have chosen."


Twin's Contribution to Children
1) It helps robotic coding and STEM education, which are the requirements of the 21st century.
2) Prepare for future professions at an early age. It helps them realize their own dreams.
3) Improves creative thinking abilities and hand skills.
For more information about Twin, you can access their website at https://www.twinscience.com/tr/.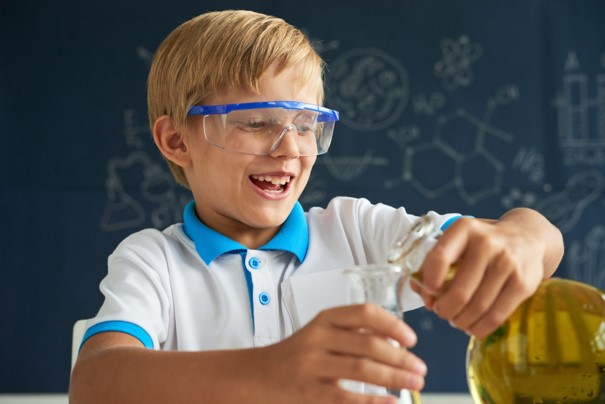 They have released Twing, a free mobile application designed for children to explore scientific content with games and experiments. The Twing app offers children a digital classroom and community where they can share their scientific experiments and learn together. Children learn the stages of the projects and share their inventions, inspired by the projects and experiments made by their friends.
Receiving great interest at the Bett Show, one of the world's most important educational technology fairs held in London, Twin was deemed worthy of first prize in the "Special Solutions for Education" category at the Bett Awards, known as the Oscars of Education, with the robotic sets they designed for visually impaired children.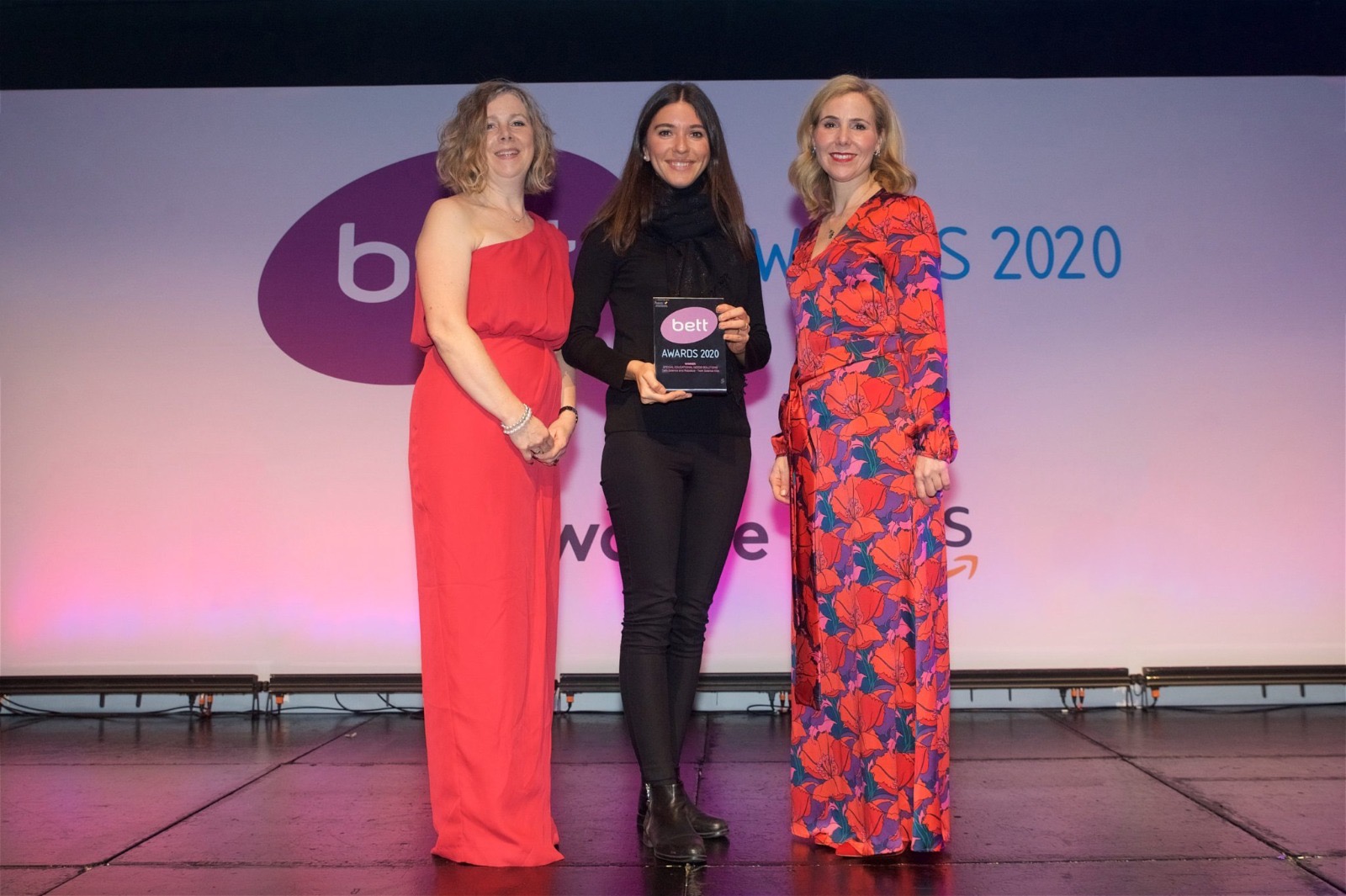 I congratulate those who started this initiative and designed these sets for the future of humanity, which aims to teach science to children and have already been delivered to 150,000 children so far and have been applied in practice one-on-one in schools thus far. I would like to thank everyone who contributed for serving a divine purpose.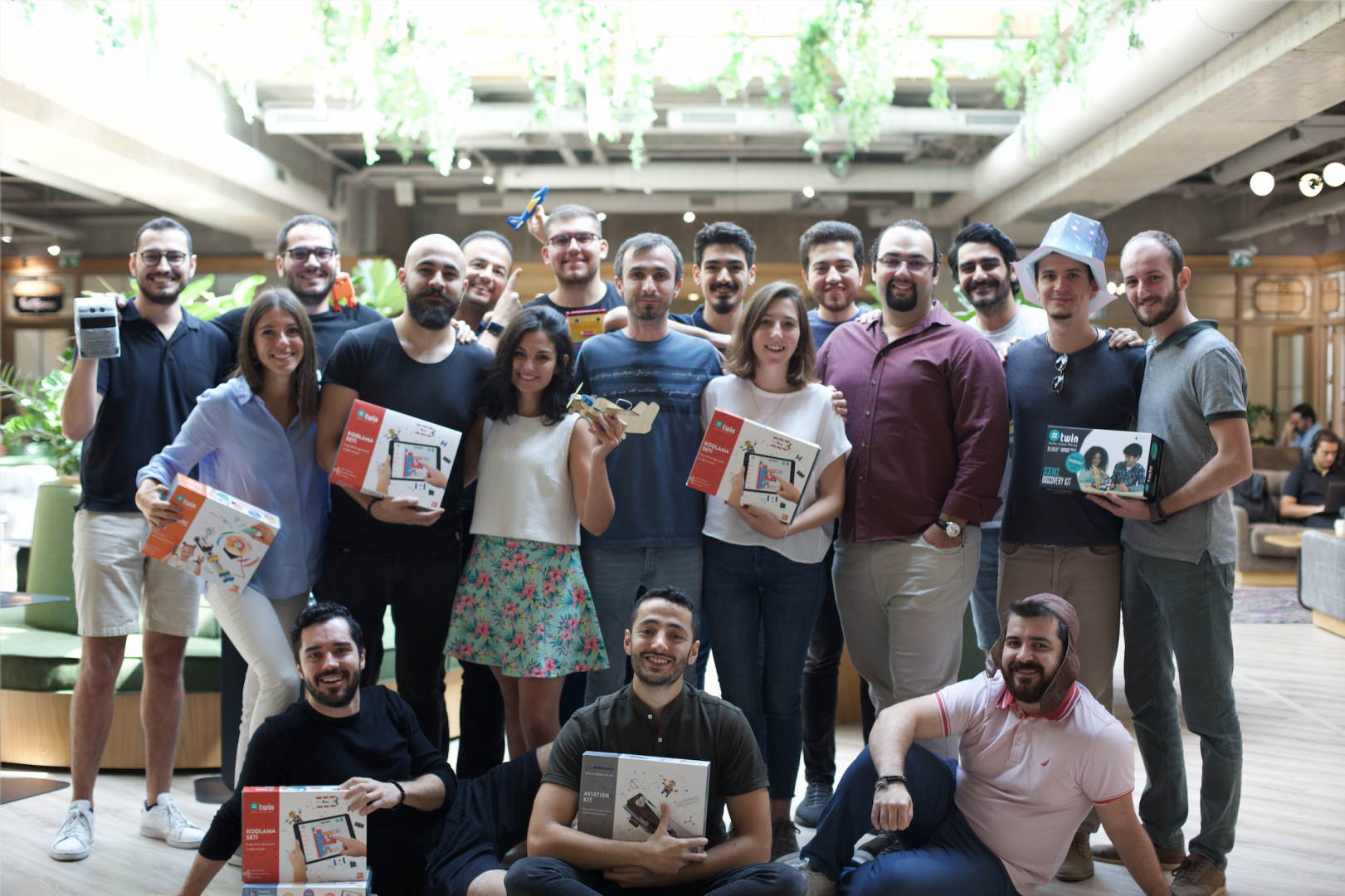 A photo of the Twin team

TYT (Temiz Yaratıcı Teknolojiler)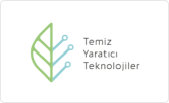 I know TYT very well as they also work in my professional field of solar power plants (GES), floating GES and CSP (Concentrating Solar Power).
TYT also provides project development, EPC (engineering, procurement and construction) and operation/maintenance services, financial and technical consultancy, as well as establishing companies with the classic "all technical services together" logic. It can also provide all these services as turnkey solutions.
Of course, there are two features that distinguish TYT from other companies. The first is that it is innovative and can conduct business in niche areas that no one is very interested in. For example, they installed a hybrid CSP parabolic trough (parabolic trough type of concentrated solar energy that generates high temperature and pressure steam) in the geothermal power plant. Or PV (photovoltaic) system in a niche area to discover Turkia's first floating power plant on Lake Büyükçekmece they set for Istanbul Metropolitan Municipality. Later, they developed this business a lot and started to make their own pontoon and connection systems. It has also recently worked on wave energy. In fact, they were selected for the "Technology Innovation Pioneers" award with their newly designed hybrid Floating GES and Wave energy systems and won patent support in the UAE.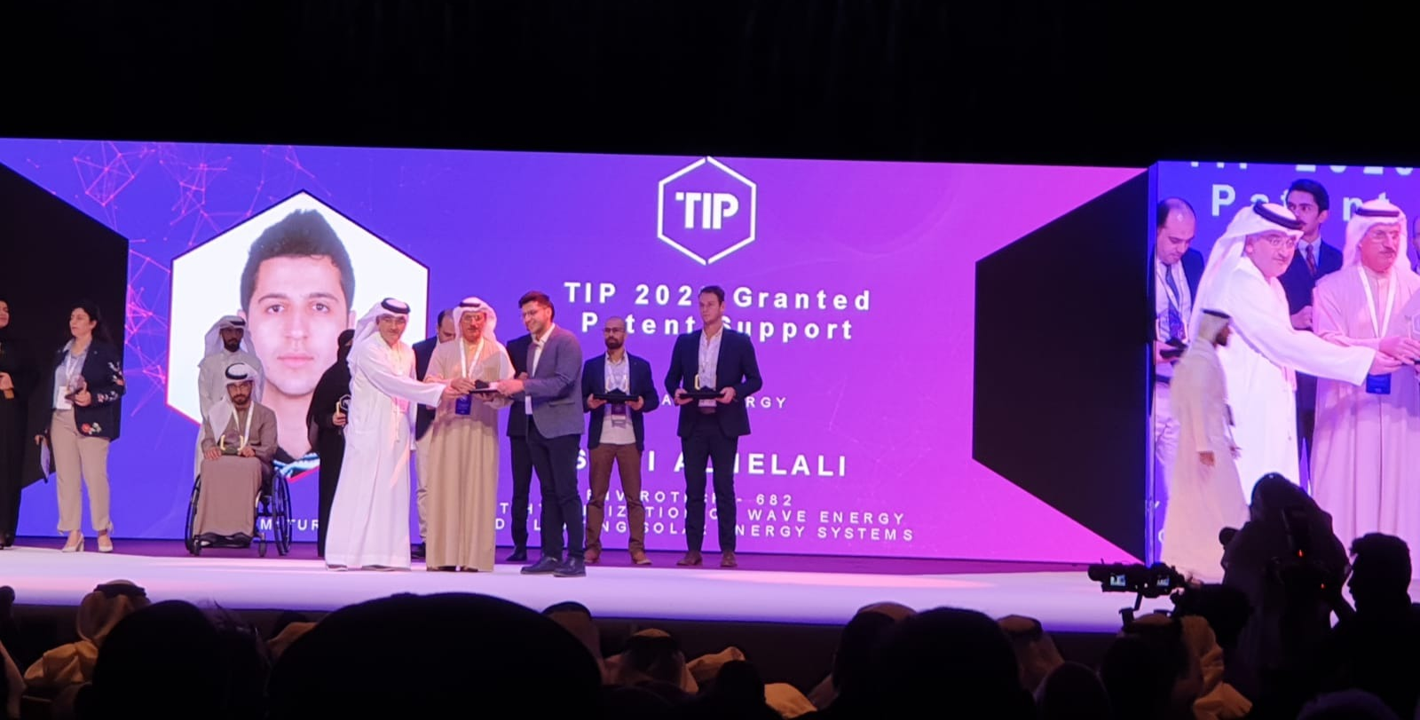 I congratulate these young people for all the work they have tackled and wish them success. I would also like to thank them for their services to the renewable energy sector. I wish them all the best on their path going forward.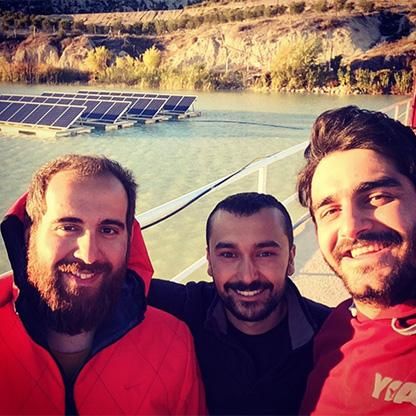 You can find details about TYT on their websites at the link https://www.tyt.com.tr/.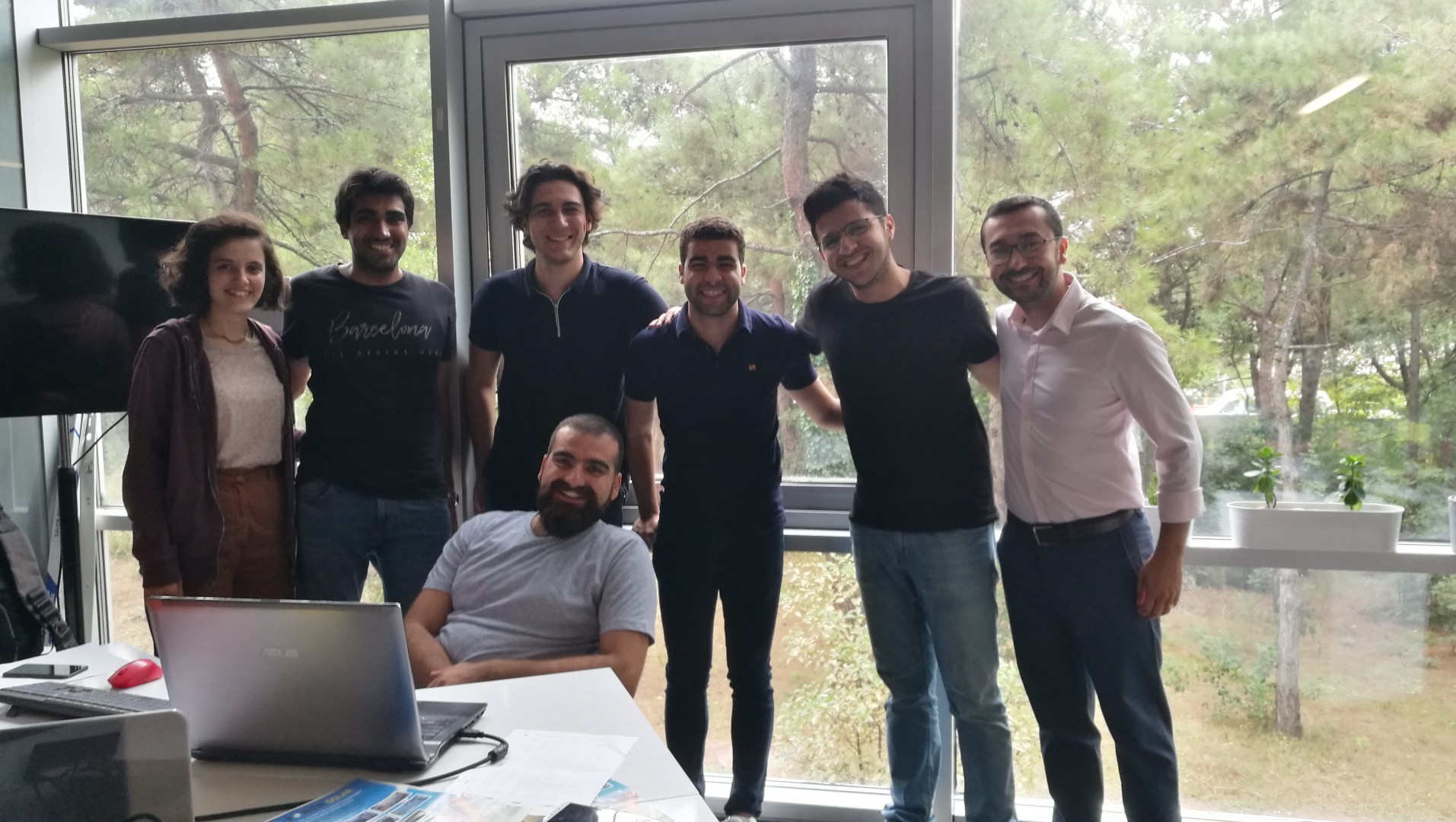 A photo of the TYT team

PoiLabs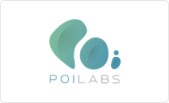 PoiLabs, another YGA initiative, is doing iBeacon business. For those who are not familiar with the subject, let me state it right away, it extracts data from Bluetooth and provides interior analysis, proximity marketing and indoor navigation services. It is in the top 15 amongst approximately 400 companies that do this in the world. Brands such as Hopi, Beymen and Boyner benefit from their services. İşbank uses this service to improve the customer experience in 5,000-odd ATMs.
They also offer indoor navigation services for the visually impaired in about 30 shopping centers in Turkia. It works like a partner of Wayfinder (www.wayfindr.net). It has 4 different solutions: shopping mall and retail, museum, industry and logistics.
You can read the details on their website at https://www.poilabs.com.
Beyond being a YGA initiative in their services, they offer a technology that facilitates the lives of visually impaired people in indoor and public transportation, revealing that they are truly a social enterprise. I congratulate those who have contributed to this.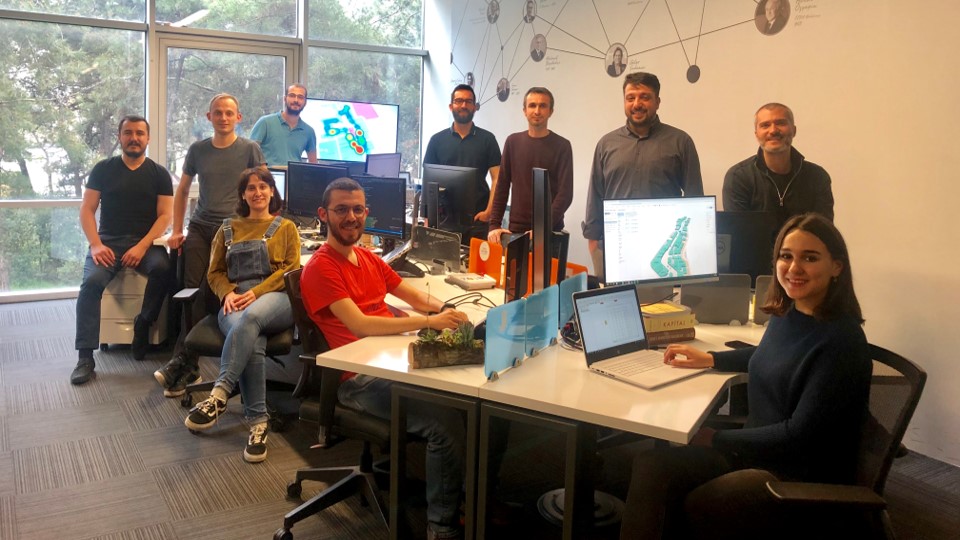 A photo of the PoiLabs team

Piri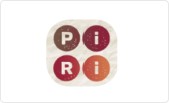 It is a travel application that allows you to explore the world with the voice of the best guides. With Piri's digital tours, you can experience more than 150 routes in 20 countries and 30 cities.
Piri allows you to discover the unknown stories of the city whenever you want with the audio narrations and suggestions of the best guides.
Congratulations to those who have established this fun and useful system. I would also like to say that I found the name very successful. It is easy to say and refers to Piri Reis, one of the most important sailors in our history. It is very stylish. Piri Reis is an Ottoman Turkish sailor and cartographer. He is known for his world maps showing America for the first time in the history of mankind and for his maritime book called Kitab-ı Bahriye.
May the ways of those in Piri be clear, too. I hope they penetrate all the cities in the world with tourism potential.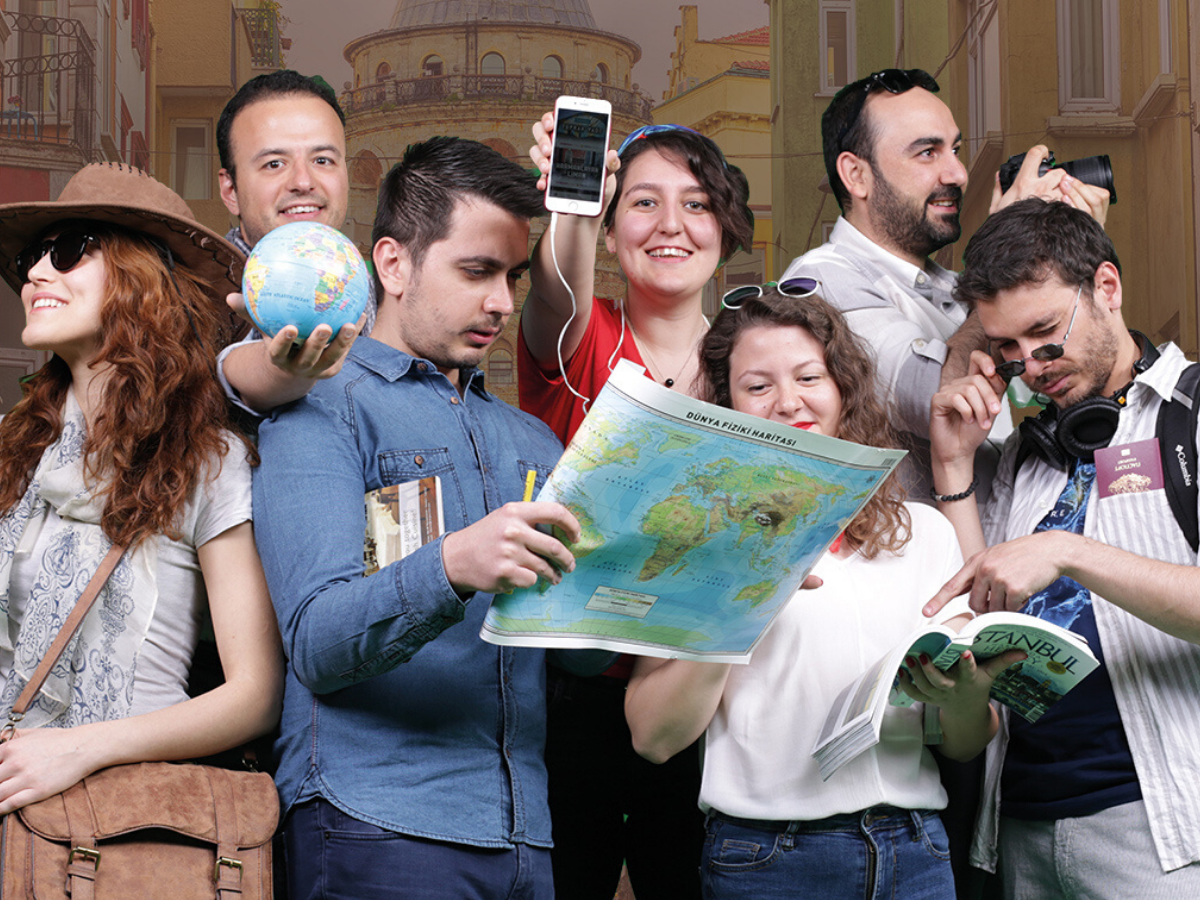 Returning to the summit, the rest of the program at the summit was pretty fullon. I tried to give you a brief description of it but you can watch the entire summit at https://www.youtube.com/watch?v=0CetwoDQ_8k.


Masters and high school teens
İmamoğlu motivates himself in the mornings with Barış Manço's song 'Dönence', which explains the importance he attaches to innovation and young people, Agah Uğur's sincere saying "You have to devote yourself to whatever you do", Ümit Boyner's "Living life to the fullest means we see that people produce more social benefits to society" and Murat Özyeğin, who took part in the same panel as a moderator said, "YGA is a place that has touched us for three generations. It always looked out for me and gave me more than it got from me", which guided the foreign participants and young people by conveying their experiences along with the great techno music show… It was all fantastic!
The most interesting thing for me at the summit was that we got together for lunch with all the high school students who were potential YGA candidates. I shared my experiences with the notes I took. I tried to guide them. I hope it was useful.
Just as I was about to leave, I came across the visually impaired Zülal who thanked me for encouraging her from the last time we met at a YGA event in which I made a speech in September. Zülal, who is intelligent and has great positive energy, immediately recognized me from my voice. Good on her. May her path be open, and all her wishes be fulfilled.
Finally, last December, TTGV (Technology Development Foundation of Turkia) held their annual award ceremony for the initiatives of the year in which I was invited as a speaker. I would like to share with you the speech I made about Turkia's leading entrepreneurs in the field of technology, academics and TTGV, stressing the importance of being well-equipped to manage both scrupulous and conscientious dual-wings:
For a better world, I will do the best I can to increase the number of dual-winged young people and support them as much as I can. Long live dual-winged people!
Tag: sosyal sorumluluk