On living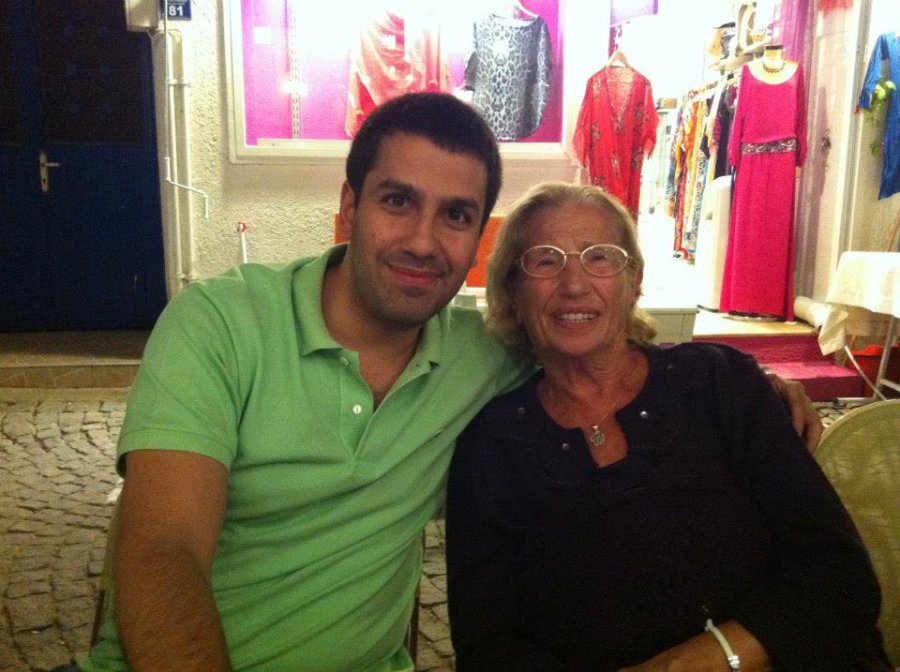 I spent New Year's Eve in Phuket, Thailand, where I attended a "White Night" party. As we were having a pre-party dressed in all white, the conversation turned to cultural differences. I was astonished when my friends acquainted with Far Eastern culture pointed out that the color white, which represents purity and beauty in Western culture, symbolizes death in the Far East and is the color worn at funerals. When I was asked about the place the color white holds in Turkish culture, I said that it was the same as in the West, and a color I would never associate with death. In Turkey, too, mourners wear black or dark colors.
After enjoying conversation and feasting on delicious seafood, we went to the party and everyone in our group greeted the new year as they were enjoying themselves.
I, too, had a great time and arrived back at the hotel late at night.
An upsetting, early morning call …
After about two hours of sleep I got up at 6:30am prepared to visit Phi Phi islands. I was brushing my teeth when the phone rang. I hope nothing's wrong, I thought to myself. Who could be calling at this hour? I looked at the screen and saw it was my father. There's a four-hour time difference between Thailand and Turkey, which meant he was calling at the unheard time of 2.30am.
This was our conversation:
− Son, where are you?
− I'm in Thailand.
− Oh, thank God.
− What happened?
− Reina was raided and dozens are dead.
− What!?
− They got inside and killed dozens of people.
− I don't believe it! Anyone we know?
− I don't know. It just happened. So far, I haven't heard the names of anyone we know.
− It's horrifying. I know most of the employees there. I hope it wasn't as bad as it sounds.
I hung up and immediately started reading the on-line news. I spent the next 15 minutes trying to get ready while I followed what had happened.
Some turn their noses up at Reina, but there's one thing that makes the venue stand out: my foreign guests always ask to be taken there. Reina's fame has clearly achieved international fame. It's become one of the must-see sites and experiences for visitors all over the world. For that reason, I have been taking my foreign guests there for the past 10 years. Which means the massacre at Reina was also a knife in the back for Turkish tourism. The messages I later received from around the world confirmed that. I can't comprehend the slaughter of people who are simply out to have a good time and greet the new year. May whoever planned, executed and supported this atrocity get the end they deserve.
Before leaving for the islands tour, I considered calling Reina's owner or general manager. I decided that it was too soon and that since I was overseas I would be more of a burden than a help. I also remember muttering to myself that that the "white party" I'd just attended in the Far East would now be associated in my mind with death, just as the color white is in Far Eastern cultures.
I spent the next day in the natural surroundings of Phi Phi island, a beautiful place. But my mind was still on Reina. I sent a text message to Ali, the venue's general manager. I felt terrible.
Let me send my condolences to the survivors and to the friends and families of the victims of the Reina terrorist attack and of all the other terrorist attacks. May those who lost their lives rest in peace.
Bad weather conditions delayed my return to Turkey from Singapore. The week I got back we lost my favorite neighbor, Sayeinur Arıman. She was an incredible person who lived right across from me. In my apartment building in Nişantaşı lives an entire family descended from a vizier. I am the only resident who isn't a member of that family. I get along extremely well with my landlords and neighbors, who have made me feel welcome and have treated me as one of the family. Sayeinur Hanım held a special place in my heart. Refined and gracious, she also treated me with a maternal warmth.
My beloved neighbor, Sayeinur Hanım. Don't be taken in by her somber pose. She was a wonderful, warm and good-humored lady.
I have so many memories of her. One is illustrative and simple: she would look out of the window and when she saw me approaching the building she would race to the intercom to buzz me in, even though walking wad difficult for her. I would then greet at the front door to my apartment.
Her nephew, my landlord, told me that for some reason she referred to me as "our Obama". I suppose she found my mannerisms to be endearing in the same way as Obama. I laughed out loud when I learned of this.
By the way, I intend to write a piece about American politics in the post-Obama era now that we have all witnessed the transfer of power from Obama to Trump at the inauguration last week. Whether we agree with every one of his policies or not, Obama has endeared himself to many of us with his humanity and his warmth. Here is a link to his final speech:
His remarks to his wife, especially, are exemplary and they are a model for any married couple. Compatibility between a man and woman, the balancing of yin and yang as they raise a family, is perhaps the very pinnacle of human achievement. Life is never easy, but it is essential that we raise our children right, no matter the challenges we face along the way.
It is particularly tragic and devastating when one of the partners in a couple this close passes away. Being part of a couple is what keeps people going. When one of my downstairs neighbors lost her husband, she changed completely in only 8 months. Without her somewhat difficult (but upstanding) husband, the poor woman began losing her memory. She can barely recognize me know.
During the 9 years I was neighbors with Sayeinur Hanım, I constantly asked if she needed anything. She'd always reply, "No, son, but do you need anything?" There is only one time she asked me to do something for her, and I did it, of course, without hesitation. And I'm so glad I did.
The experiences I've outlined above have caused me to reexamine some of the aspects of my life. In the end, I will continue to adopt the philosophy of Pura Vida, the meaning of which I analyzed in my very first blog post:http://serhansuzer.com/en/pura-vida-or-endowing-life-with-meaning. I also say, "Let's live life to the hilt," a sentiment best expressed the poet Nazım Hikmet. Let me share his poem "On Living" as well as the program for the "Nazım Oratorio" featuring Fazıl Say:
Fazıl SAY "NAZIM ORATORIO" On Living:
Conductor: İbrahim Yazıcı
Piano: Fazıl Say
Poems: Genco Erkal
Baritone: Güvenç Dağüstün
Songs: Zuhal Olcay
Child soloists:
Kansu Tanca (Vocals)
Sezer Yılmazer (Glockenspiel)
Dersu Tanca (Recorder)
Bilkent Symphony Orchestra
State Polyphonic Chorus
Aspendos Ancient Amphitheater
Date: 28 June 2005
Written by: Nazım Hikmet
On Living
1.

Living is no laughing matter:
you must live with great seriousness
like a squirrel, for example--
I mean without looking for something beyond and above living,
I mean living must be your whole occupation.
Living is no laughing matter:
you must take it seriously,
so much so and to such a degree
that, for example, your hands tied behind your back,
your back to the wall,
or else in a laboratory
in your white shirt and huge glasses,
you can die for other people--
even people whose faces you've never seen,
even though you know living
is the most real, the most beautiful thing.
I mean, you must take living so seriously
that even at seventy, for example, you'll plant olive trees--
and not for your children, either,
but because although you fear death you don't believe it,
because living, I mean, weighs heavier.

2.

Let's say you're seriously ill, need surgery--
which is to say we might not get up
from the white table.
Even though it's impossible not to feel sad
about going a little too soon,
we'll still laugh at the jokes being told,
we'll look out the window to see it's raining,
or wait anxiously
for the latest newscast ...
Let's say we're at the front--
something worth fighting for, say.
There, in the first offensive, on that very day,
we might fall on our face, dead.
We'll know this with a curious anger,
but we'll still worry ourselves to death
about the outcome of the war, which could last years.
Let's say we're in prison
and close to fifty,
and we have eighteen more years, say,
before the iron doors will open.
We'll still live with the outside,
with its people and animals, struggle and wind--
I mean with the outside beyond the walls.
I mean, however and wherever we are,
we must live as if we will never die.

3.

This world of ours will grow cold,
a star among stars
and one of the smallest, even
I mean, this gilded mote on blue velvet--
I mean, this, our great Earth.
This world will grow cold one day,
not like a block of ice
and not like a dead cloud
but like an empty walnut will it tumble
through the black endlessness ...
And for this you must grieve right now
--you have to feel this sorrow now--
for this world must be loved this much
if you are to truly say "I have lived" ...
Insights on life by İshak Alaton
Before I conclude my piece, I'd like to share some of İshak Alaton's insights on life as found in An Indispensable Man and A Dispensable Man, books which chronicle his experiences and his thoughts, both of which I read in a flash.
İshak Alaton
"Whether you are old or young, if you are not at peace with your age, you are old. Just as some old people die young, other people are born old.
Whenever I give a talk at universities, I receive the most questions about money. I suppose it's because I'm a businessman.
I always say, 'Money has two functions.' The first is as a medium of exchange. With money, you can buy food, clothing, shelter and even health. The second is that money allows you to conquer fear of the future.
If you have put aside some money, you can assure yourself that in your old age you won't be helpless, dependent on others and miserable. But there is something beyond and above money, something money can't buy: discernment and joy. The ability to derive pleasure is rooted in culture. You can enjoy an exhibition for free. Music cassettes and CDs are relatively cheap. Concerts don't cost much either. You can go to the theater for the cost of a hamburger.
Love and affection don't cost anything. You can find joy in the setting sun, the crash of the waves or a chess game. How much would it cost to make the sun set? What's the price of a wave? You can sigh with satisfaction over a well-placed rook without spending a cent. Perhaps these simple pleasures and joys are as important, or even more important, than the money you put aside for your old age.
Cultures enables you to more fully appreciate and delight in the world around you. Work as hard to acquire culture as you do to acquire money. They say old people are closer to death. But death doesn't ask to see anyone's birth certificate.
A project I'm currently passionate about is a forest of walnuts. I've even begun planting the saplings. They say it takes 8 years to produce walnuts. I'm 76. I'll be 84 when I crack open the first shell. But this time, it'll be a nut from my own tree…" --İshak Alaton
What I'll do next
After sharing these poignant reflections with you, what do I intend to do differently? Well, for starts, I'll pay more frequent visits to my grandmother, the most important person in the world to me. And when I see her, I'll give her a big hug, like always. Every moment I spend with her is precious.
With my beloved paternal grandmother in Alaçatı.
Wishing you all health and love…
Tag: sağlık